We are reader supported and may earn a commission when you buy through links on our site.
Learn more
How to Watch TV Tokyo Online from Anywhere
TV Tokyo has been around for a few decades in Japan, back in 1964. Back then, of course, it had a different name. It has become one of the biggest names in the country, especially since it specializes in anime.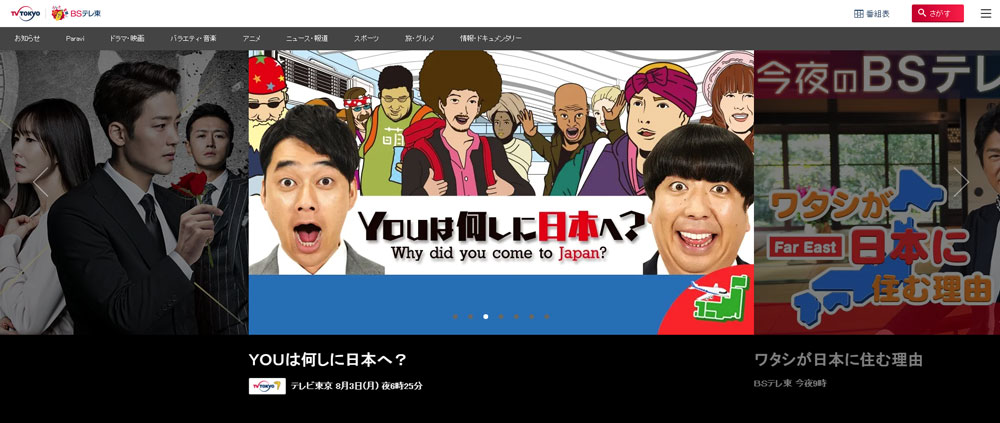 The channel broadcasts loads of content, from news and economic programs to documentaries. Most of all, however, it broadcasts animes. In fact, many of the biggest names to circle the world premiered here. Currently, the ongoing shows list includes Yu-Gi-Oh! Sevens, Black Clover, or Ahiru no Sora. In the past, Naruto series ran here, as well as Pokémon, or Pikachu series, but the list is a lot longer than that. For those of you wanting to watch TV Tokyo from anywhere in the world, you've come to the right place.
30-days money back guarantee
Can I watch TV Tokyo anywhere?
Like most streaming services, TV Tokyo is available only in its country of origin, namely in Japan. What that means is as long as your IP shows you are not in Japan, you'll be blocked and won't be able to stream their content. However, if you were to have a way to change your IP address so you appear to be in Japan, you'd get to bypass their geo checks and watch the things you want.
But how do you spoof your IP address? NordVPN is the best VPN for streaming we've reviewed. They have thousands of servers all over the world, including plenty in Japan. They also deploy strong encryption protocols so your connection is safe and your identity protected even to your ISP provider.
Here's how you watch TV Tokyo with a VPN:
First, make sure you subscribe to NordVPN. They offer 68% OFF the 2-year plan, putting it at $3.49 per month, AND 3 months for free, so you should grab that deal as soon as possible.
Then, you need to make sure all the apps are ready to use.
Find a server that's located in Japan and connect to it.
Once the connection is established, the app will display a notification. You can then load TV Tokyo and start streaming anything you want.
What if I still can't access the content?
As many other services around the world, TV Tokyo can detect you're using a VPN and will continue to block your access. If that is to happen, you simply have to contact the NordVPN support team 24/7 via chat). Once you explain your situation, they'll be more than happy to direct you to a server that's confirmed to work with TV Tokyo.
Editor's note: NordVPN is our #1 choice for unblocking Netflix. Sign up for the 2-year plan with NordVPN at $3.49 per month, as well as 3 months for FREE. A 30-day money-back guarantee is included on all plans, so you can cancel any time and get your money back.
What can I watch on TV Tokyo?
TV Tokyo has a ton of shows and movies you can watch, including tons of animes that everyone knows of. We're going to run a short list of some of the titles that are currently running or have run on the channel:
Black Clover
Yu-Gi-Oh! Sevens
Duel Masters King
Beyblade: Shogun Steel
Pokemon: Sun & Moon
One Punch Man
Tamagotchi
Gosick
Hundred
The Seven Deadly Sins
Final words
Watching content that is geoblocked is not easy when you're in different parts of the world, but thanks to VPN technology it's certainly not the most difficult either.
It takes just a few extra steps to be able to reach all the anime you want on TV Tokyo, as long as you have the right tools. NordVPN can certainly help you anytime you travel the world so you can reach the content you're used to back home or to virtually "cross the border" to watch anything you want.