We are reader supported and may earn a commission when you buy through links on our site.
Learn more
How to Get an International NFL GamePass in USA
Football fans based in the USA will know how difficult it can be to watch games live. With the blackout policies put in place by the National Football League, the options to televise a local game are limited by the sale of live tickets for the events. That means that some games just won't be available to watch on TV in areas across the country. The complexities of syndication rights for live sports on local and national cable stations are frustrating and difficult: in fact, the NFL has some of the strictest blackout policies in professional sports in America.
All of this is maddening if you're a football fan who just wants to watch your team! It was hoped that internet-based streaming services could help ease this problem by allowing fans to pay a fee to watch the games they wanted online. Hence the NFL launched the GamePass system, where users could pay a yearly fee and get access to replays and live streams of games over the internet. But unfortunately there are limitations on this service too.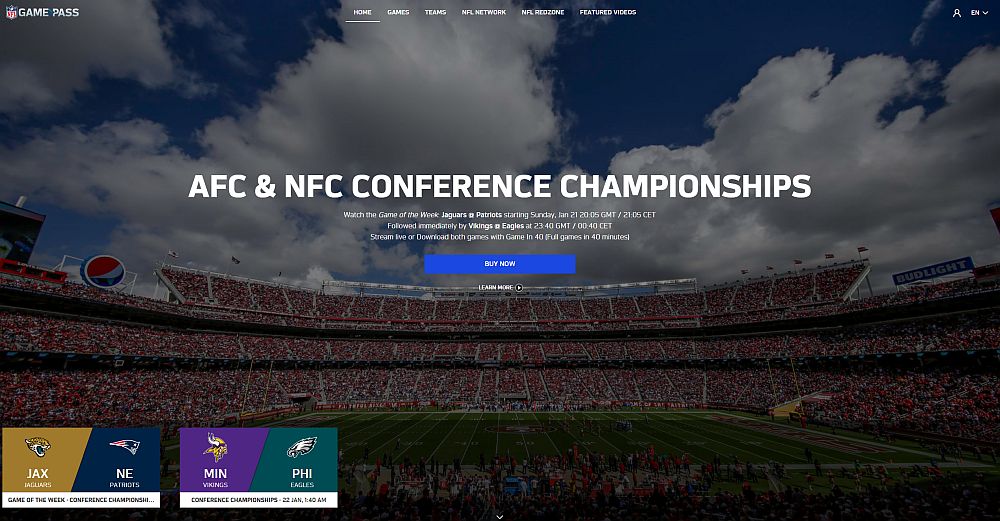 However, there is good news. If you're going to buy a GamePass subscription but want to avoid the blackouts and other restrictions, there is a way around these problems! Below we'll show you how you can get the international version of GamePass in the USA, which will allow you to stream games live without restrictions.
30-days money back guarantee
USA GamePass Versus International GamePass
GamePass is the official streaming service from the NHL, and it allows you to stream NFL games over the internet on your computer, phone, or tablet. You can watch games live or on demand, without commercials, and you can rewind or fast forward sections so you don't miss out on any key moments. There's also a neat no spoilers option which lets you turn off scores and news headlines until you've had time to watch the game, so you won't lose the suspense. All in all, it's a great service that any football fan is bound to love.
But why would you want the international version of GamePass rather than the USA version? That's because unfortunately, the USA version of GamePass has many of the same problems that cable TV sports channels have. For example, the USA version of GamePass does not include access to live regular season, playoff, or Super Bowl game broadcasts. If you want to watch these games live, you'll still need a subscription to a sports broadcaster like CBS or Fox Sports Go. And this rather undermines the point of instant-access TV: you don't want to have to wait to watch games! Sports events are time sensitive, and if you miss a match you'll miss out on the possibility of discussing the game with friends or following commentary about it in the news.
By contrast, the international version of GamePass lets you watch all season games live, without restrictions – all 65 preseason games, 256 regular season games, and even playoffs and the Super Bowl. It's how USA fans wish that GamePass operated. There are also some nice extra features in the international version of GamePass, such as the ability to watch up to four streams at the same time with split screen, or the ability to stream to multiple devices at once.
It's worth noting that the international version of GamePass is a bit more expensive than the USA version, but many fans think that it's easily worth the extra money for the international yearly subscription to get access to live games, and so they don't have to pay for expensive cable channels. Both versions of the service come with a seven-day free trial, so if you're unsure you can always try out the international version of GamePass and see if it meets your needs.
How to Get an International GamePass Subscription
If this sounds good to you, then how do you get an international GamePass subscription? You can't just go to the NFL GamePass website, as this will only offer you the option to buy the USA version of GamePass. Instead, you need to trick the GamePass website into thinking that you are accessing it from outside the USA, so that it will show you the options for buying an international subscription. Don't worry, you can still pay for an international subscription with a USA credit card, so you needn't concern yourself with difficult payment options.
In order to make the NFL website think you are an international customer, you need to use a VPN. This is a small piece of software which you install onto your computer and which routes all of your internet traffic via a server owned by your VPN provider which is located elsewhere in the world. When you have a VPN turned on, data from your machine is encrypted before being sent to the VPN server, then decrypted and sent on its way. This means that it appears that you are browsing from wherever the server you are using is located.
The steps to use your VPN to get an international GamePass are simple:
Choose a VPN provider
Download the VPN software and install it on your machine according to the instructions from the provider
Turn on your VPN and select a country outside of the USA. See the section at the bottom of this article for advice on which country to use for the cheapest prices for GamePass
Visit the GamePass website at https://www.nflgamepass.com/en/subscribe/plans
Select the Annual Season Pro subscription and follow the instructions on screen to set up your account and payment
When you want to use GamePass, make sure your VPN is turned on and is set to the country of your choosing
Now when you start GamePass you'll be able to watch games live and take advantage of the other international features
Which VPN Service Should You Use?
There are many, many VPN providers out there, which can make it tough to know which one you should pick. If you're not familiar with VPNs, it can be intimidating. To help you make your choice, below we'll list some of our top recommendations for VPN providers which you can use to access the international version of GamePass.
What criteria do we use when selecting a VPN for recommendation? These are the factors that we consider:
How many servers in how many different countries are available
Whether the company has a no-logging policy to keep you safe from any prying eyes
Whether the service has strong encryption
If the connections will be fast enough to stream high definition video
Whether the software used for the VPN supports multiple different operating systems
These are the most important issues for choosing a solid and reliable VPN. Here are our recommended VPN providers that satisfy all of our criteria: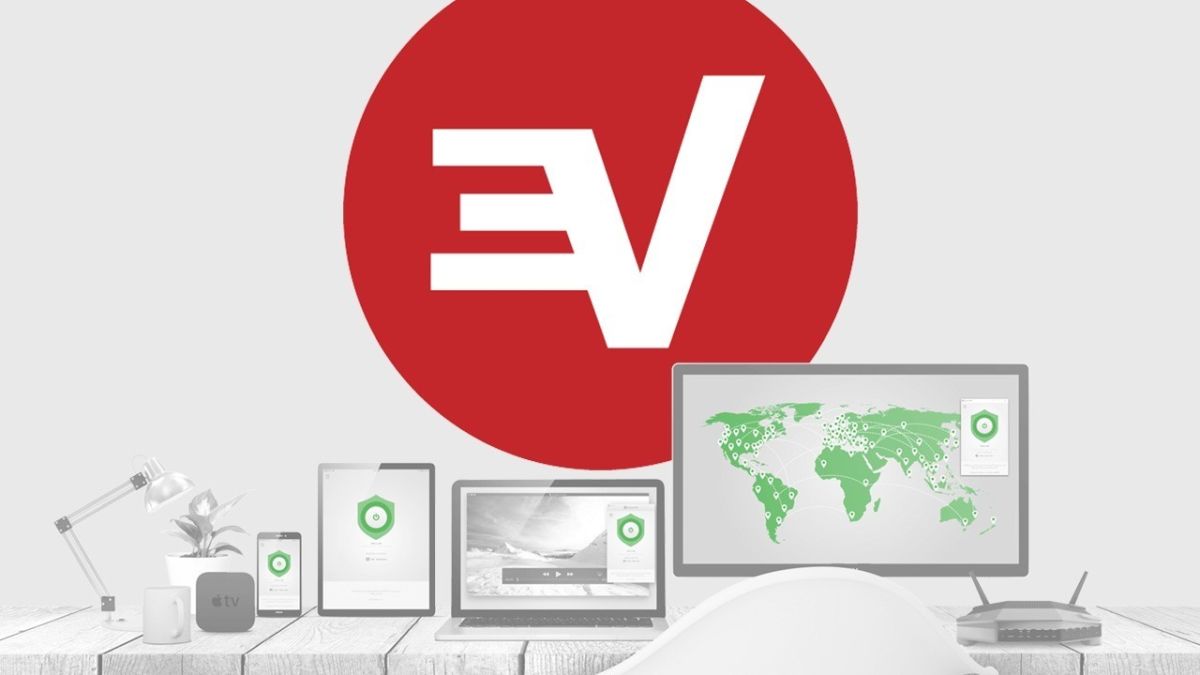 ExpressVPN is known for fast speeds and being easy to use. It has all the features you need and more, with 145 servers in 94 countries, strong 256-bit encryption and most importantly a no-logging policy. The unique selling point of this VPN provider is the speed test feature which lets you see the speed of response of all of the servers and therefore pick the one which is fastest. This speed makes it ideal for users who like to stream large amounts of video in high definition.
Pros
SPECIAL OFFER: 3 months free (49% off - link below)
Reliable and fast connections
No DNS/IP leaks found
Strict no-logs policy for personal information
24/7 Chat Support.
Cons
High cost for month-to-month users.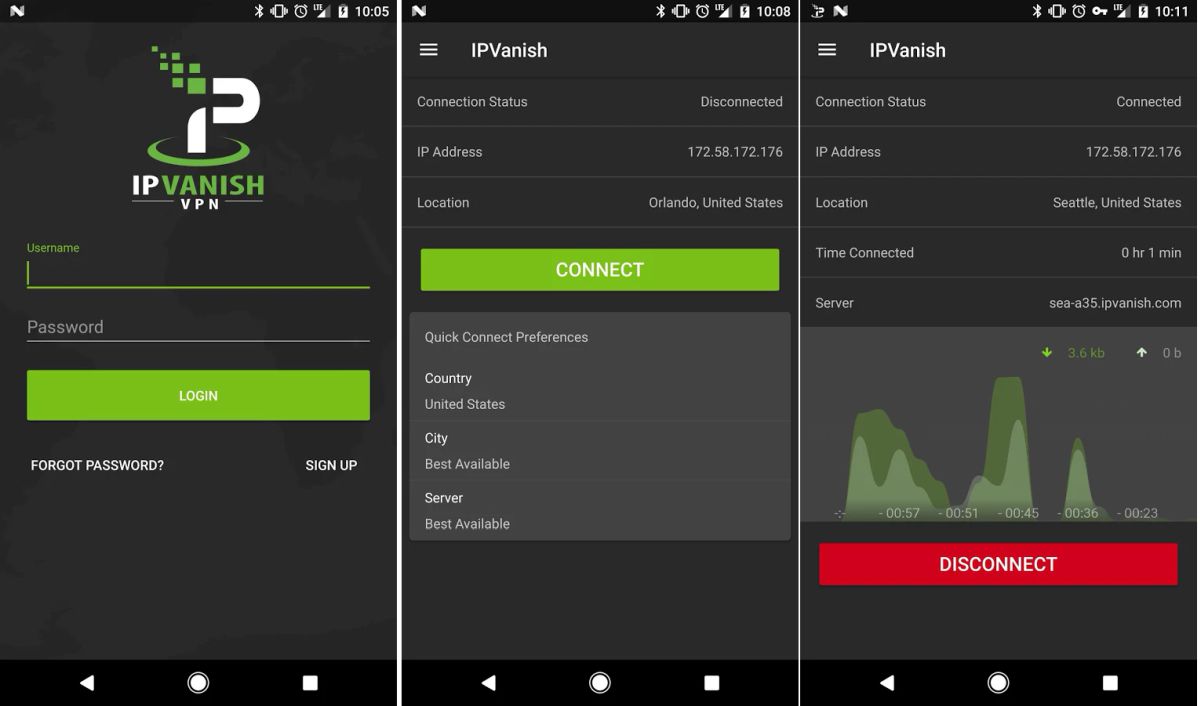 IPVanish is a great choice for keen streamers. It has plenty of protection like 256-bit encryption, a strict no-logging policy, and a kill switch feature to prevent you from accidentally downloading over an unsecured connection, so it's perfect for those who like to download as well as stream. They maintain 850 servers in 60 countries worldwide and their software supports PC, Mac, Android, and iOS, as well as giving the option to install software directly onto your router for automatic protection.
If you want to try out IPVanish, we have a special offer which is exclusive to Addictive Tips readers! You can get a huge 60% discount on the yearly plan, which works out to only $4.87 per month. There's even a 7-day money-back guarantee so you can buy in confidence.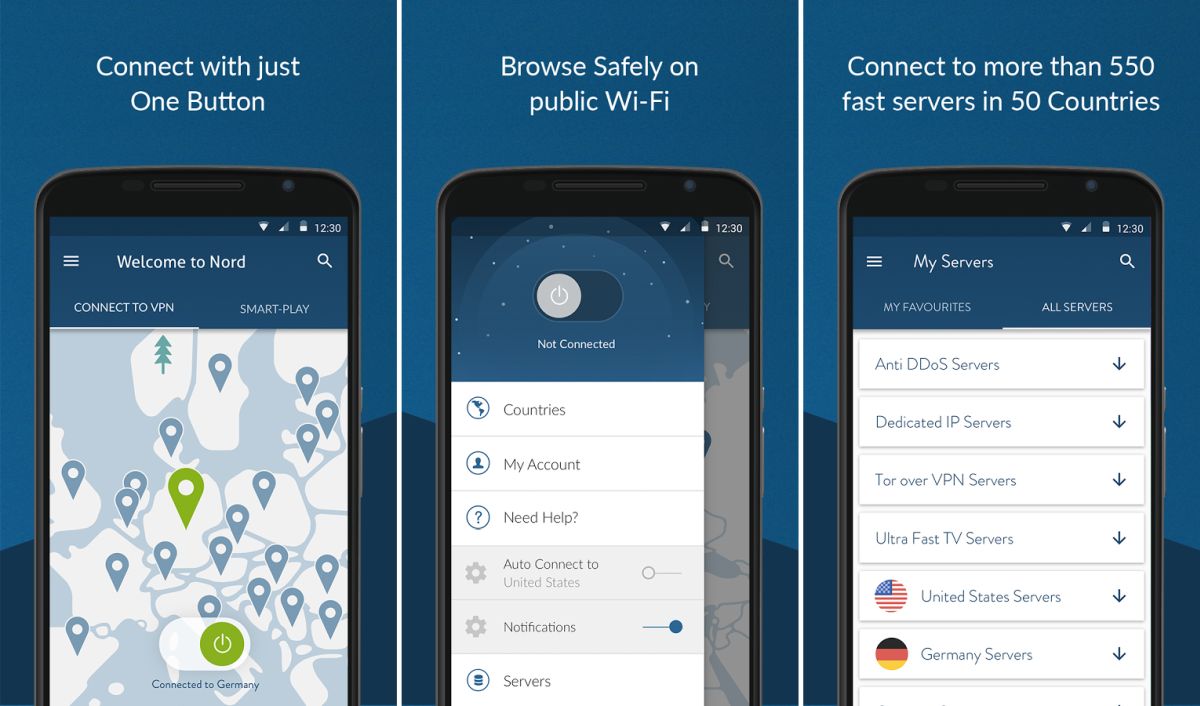 NordVPN is the most flexible VPN we've found, with a massive range of over 1070 servers in 60 different countries. This big range means that you can always find a fast server in just about any location you could wish, which means it's ideally suited for someone wants a VPN that they can use while travelling as well as at home for their smart TV. Naturally, the service uses strong encryption and has no logging too, so you don't have to sacrifice security.
Pros
SPECIAL OFFER: 2-yr plan (68% off - link below)
GooglePlay users rating: 4.3/5.0
Torrenting/P2P explicitly allowed
"Double" data protection
Money back guarantee policy.
Cons
Not much
Can't specify City or Province in App.
DISCOUNTED DEAL: To try out NordVPN, you can take advantage of a special offer. If you buy the two-year special deal, you'll get an impressive 66% discount which brings the price down to just $3.99 per month. And there's a 30-day money back guarantee to ensure your satisfaction.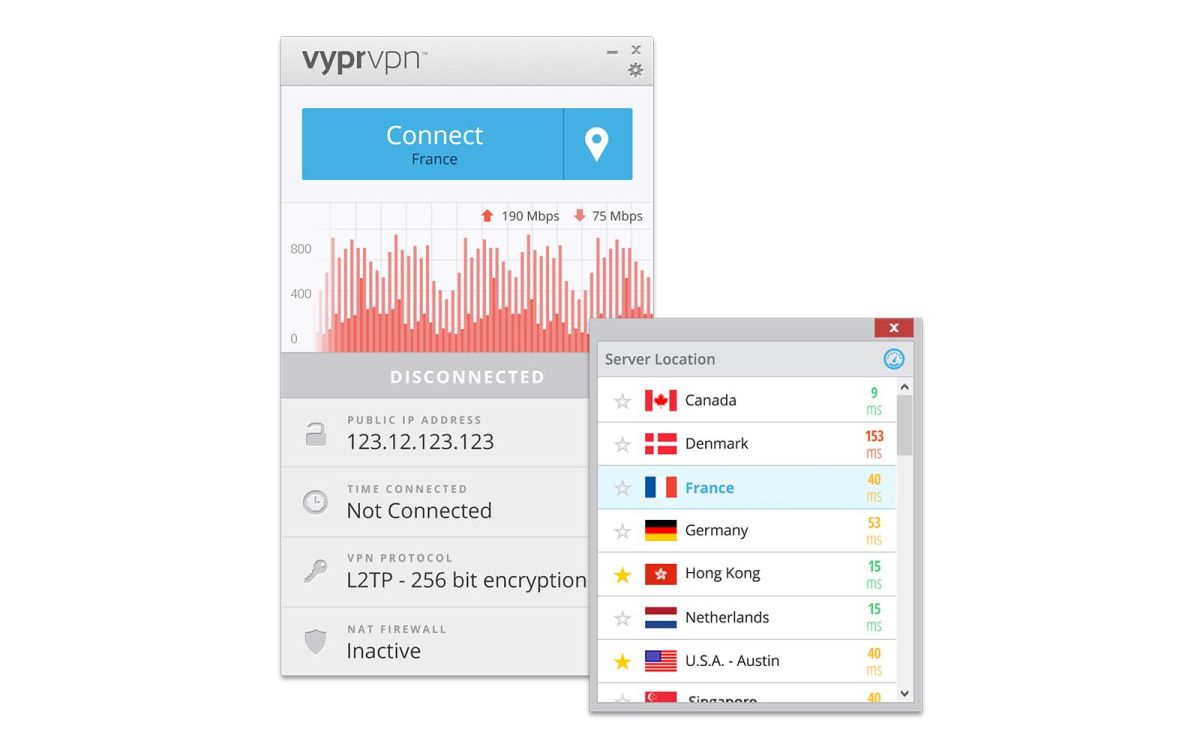 VyprVPN is our top choice for those who are most concerned with privacy. For example, if you are travelling to a country with a government which has a record of spying on cyber communications and limiting internet access, such as China, then VyprVPN will help you to use the internet there safely and without encumbrance. One of the ways this is achieved is the special Chameleon protocol which adds an extra layer of protection to your data by double encrypting metadata such as the origin and destination of your encrypted data packets. And it works just as well to keep you safe when you're at home too.
TREE DAYS FREE TRIAL: If you're interested in VyprVPN, the special deal available is 50% off for the first month, in addition to a free trial for 3 days.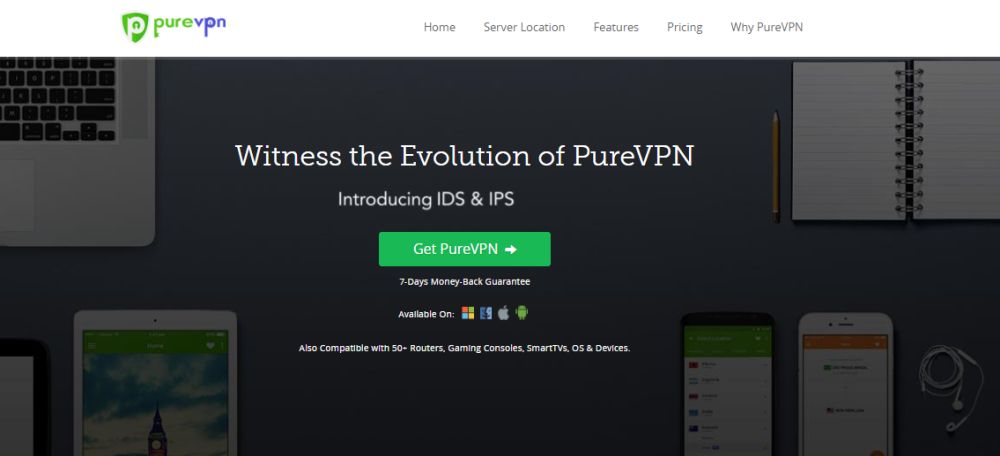 Finally, PureVPN is a good choice for those who want a whole package of security features as well as a VPN. PureVPN comes bundled with extra software features like ad blocking, malware protection, anti-virus software, and web filtering to keep you safe from phishers or other malicious actors while you are browsing. This means it's helpful to have installed if you have children or less tech-savvy family members using your internet connection, and you want to keep them safe at the same time as protecting your privacy.
To get PureVPN for yourself, you can take advantage of their current special offer of an amazing 73% discount on their two-year plan, bringing the price down to $2.95 per month. And it has a 7-day money-back guarantee so you can be sure of the quality of the product.
Which Version of the International GamePass Should You Buy?
There's one more decision you need to make once you have a VPN, and that's which version of international GamePass you should buy. Each country has its own set of pricing for the international GamePass, although the content is the same in each country. Currently, the cheapest option is actually to arrange access from the UK, but this may change in the future due to fluctuating currency exchange rates. Currently you can get an annual subscription from the UK for the Season Pro version of GamePass for £139.99, which is about $187 per year. Another option is to get the Season Pro GamePass from Germany, where it costs $159.99, which is also about $187 per year. This is compared to the USA price of $99.99 per year.
Conclusion
If you're a big football fan and you're frustrated by blackouts and limitations on watching games live, then the international version of GamePass might be just what you're looking for. It has more features than the USA version and, most importantly, gives you live access to every game including the playoffs and even the Super Bowl. This means you can finally ditch the pricey cable sports packages you've been forced to pay for in the past to watch live games. Getting access to the international version of GamePass can be easily accomplished using a VPN, and you can still use your USA based credit card to pay.
If you have any problems using the international version of GamePass and you'd like help or advice on buying a subscription or using a VPN, then let us know in the comments below!