We are reader supported and may earn a commission when you buy through links on our site.
Learn more
Add the Alluc Provider – Get More Links in Covenant
The Alluc provider is a link provider engine optionally used by some Kodi add-ons to provide even more links to interesting content. When you enable it, the number of sources returned for any particular content should dramatically increase. The only thing with using Alluc is that it requires that you register. Registration is easy and free, however, and takes just a minute or two.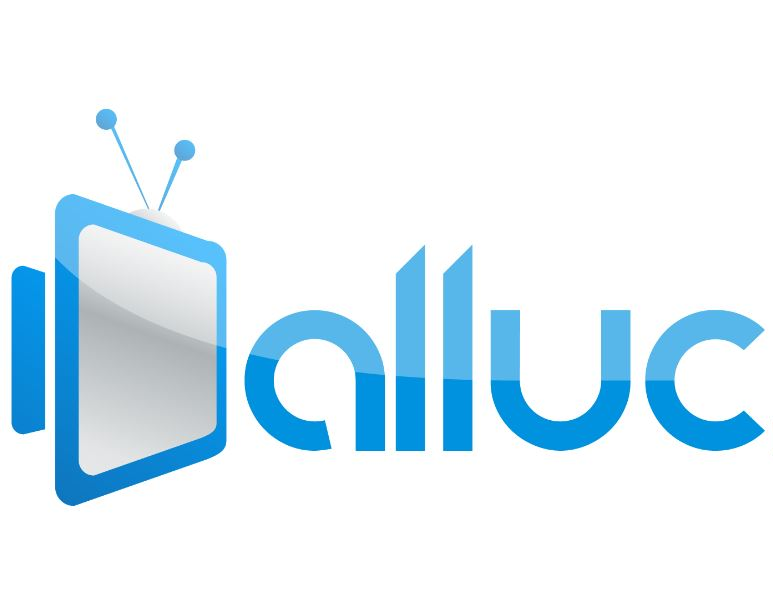 We'll start by explaining what link providers are (after all, we figured it might be important that we all start on the same page). Then, we'll introduce you to Alluc. As you soon shall see, it is so much more than just a link provider and it has, in fact, three different forms. Next, we'll briefly talk about the Covenant add-on and its parent, the Exodus add-on. We'll show you in details all the steps you need to perform to add Alluc to the Covenant add-on.
And since we wouldn't want you to have to just take our word for it, we've run some tests with and without Alluc enabled. We'll show you the results and see how using Alluc really improves the number of links.
30-days money back guarantee
For Added Privacy When Using Kodi, Use a VPN
To keep what you're doing to yourself and avoid the scrutiny of overzealous Internet Service Providers, you should always use a VPN when Using Kodi. Your ISP could be monitoring your activity and if they suspect you're might be violating their terms and conditions, they could react by throttling down your connection, sending copyright infringement notices or even interrupting the service. A VPN protects your privacy by encrypting data using strong algorithms that make it almost impossible to crack. And by using appropriately located servers, A VPN can also let you bypass geographic restrictions.
With many VPN suppliers available, choosing the best one can be a difficult task. Important factors to consider when selecting one are a fast connection speed to avoid buffering, a no-logging policy to further protect your privacy, no usage restrictions to access any content at full speed and software that is available for your device.
The VPN We Recommend for Kodi – IPVanish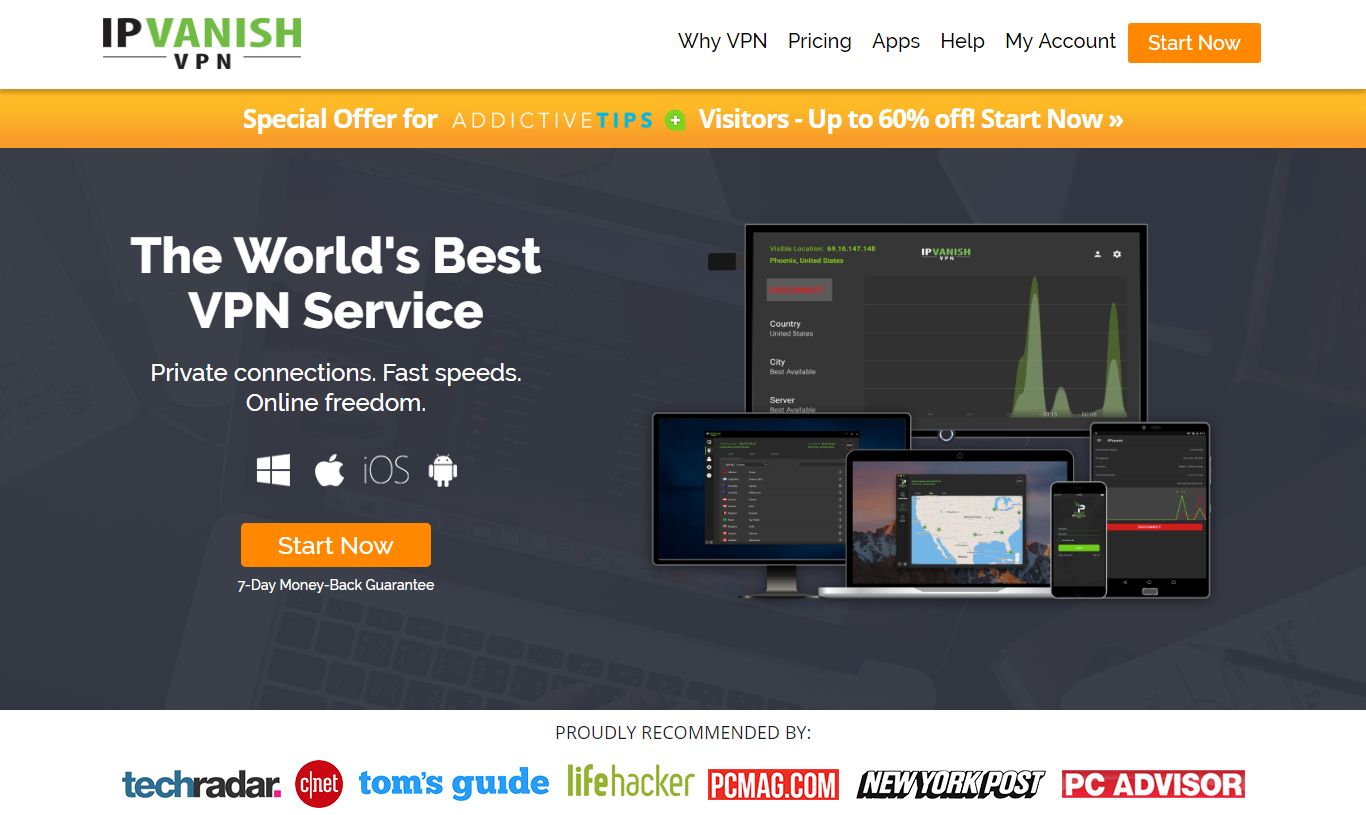 We've tested several VPN against our criteria and the one we recommend for Kodi users is IPVanish. With servers worldwide, no speed cap or throttling, unlimited bandwidth, unrestricted traffic, a strict no-logging policy and client software available for most platforms, IPVanish delivers impressive performance and value.
IPVanish offers a 7-day money back guarantee which means you have a week to test it risk-free. Please note that Addictive Tips readers can save a massive 60% here on the IPVanish annual plan, taking the monthly price down to only $4.87/mo.
What is a Link Provider?
Without getting overly technical, let's take a minute to explain what a link provider is in the context of a Kodi add-on, as it will certainly help you better understand the rest of our discussion. In layman's term, a link provider is a service that provides links to video content.
Most Kodi add-ons don't host any content, they simply provide ways to access existing content on the Internet and play it back. They will typically just include some sort of database or list of titles. The database could be stored on your device or, more often and more conveniently, retrieved in real-time from the Internet.
After you've selected some content to watch from the add-ons available titles, all that's left is to fetch it and play it back. The location of the actual files on the Internet can either be stored in the database or it can be fetched in real-time using–you guessed it–link providers.
Several link providers exist and the more a given add-on uses, the more streaming sources it will find. Usually, add-ons that use link providers use several of them. And which ones they use can sometimes be configured through the add-on's settings.
Introducing Alluc
We've already told you that Alluc is a link provider, but it is much more than that. First and foremost, Alluc is a website that can be used to find, watch and download all sorts of video content. One important point here is that, just like most Kodi add-ons, Alluc does not store actual content. It only provides links from which one can watch or download content. There is also an Alluc add-on which serves as a kind of front end to the website, allowing you to watch Alluc content from within Kodi. Finally–and this is what's of interest to us for now–Alluc is a link provider that can be used by other add-ons to offer Alluc content.
The Alluc database currently has over 80 million links from over 700 different locations. Its crawlers visit millions of pages every day to find new content and keep current content up to date.
Website
The Alluc website (at alluc.ee) is a simple yet powerful one. Its homepage has just a simple search field where you enter what you're looking for. You then either click the Find Streams button to find live streaming sites or the Find Downloads button to find sites from where you can download the files.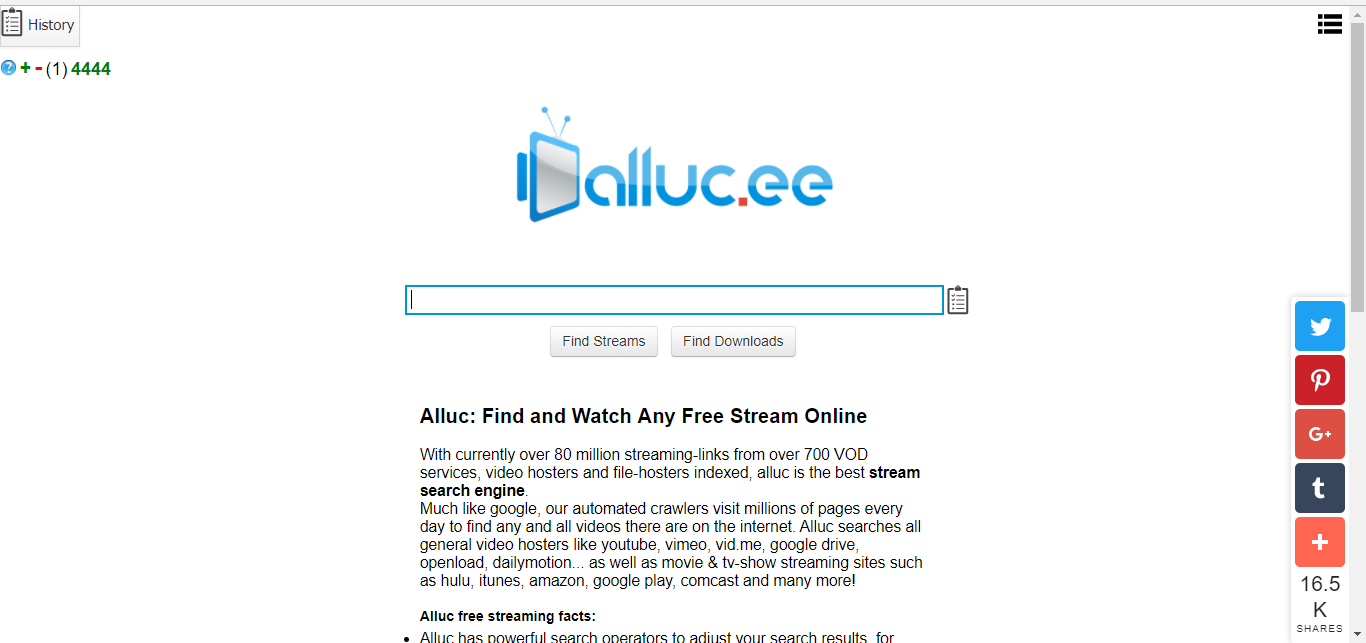 Kodi Add-on
As we've hinted earlier, the Alluc add-on for Kodi is basically just a front-end to the website. It allows one to watch content found by Alluc right from within Kodi. Unlike the website, though, you'll have to sign up for an account to use it. It's free, but some find that annoying and have concerns with revealing their email address.
It's got a simple interface that's easy to navigate and its search function enables one to quickly find what they're looking for.
We've recently published an article on the Alluc add-on: Alluc Kodi Add-On – How to Install Alluc On Kodi. We recommend you read it for all the details on that add-on.
Link Provider
Last but not least, Alluc offers a complete API that allows developers to include its functionality in their software. This is what we refer to when talking about the Alluc link provider. Anyone developing a Kodi add-on could choose to add this functionality to their code.
The main drawback is that using it requires a registration. For that reason, many developers include it as an optional link provider. It is then up to the users to decide if they want to use it (and register) or not.
The Covenant Add-on
Since this article is primarily about adding Alluc as a link provider to the Covenant add-on, let's pause and have a closer look at it.
(By the way, we recently published an article about the Covenant add-on: Covenant Kodi Addon – How to Install Covenant on Kodi. You might want to read it for more details about it.)
The covenant add-on mainly offers movies and TV shows. Its main feature it that it is doing some real-time scraping, using link providers, each time you click a file you want to play. The great advantage about it is that you get a new fresh list of links every time, thereby reducing the number of dead links. At least in theory.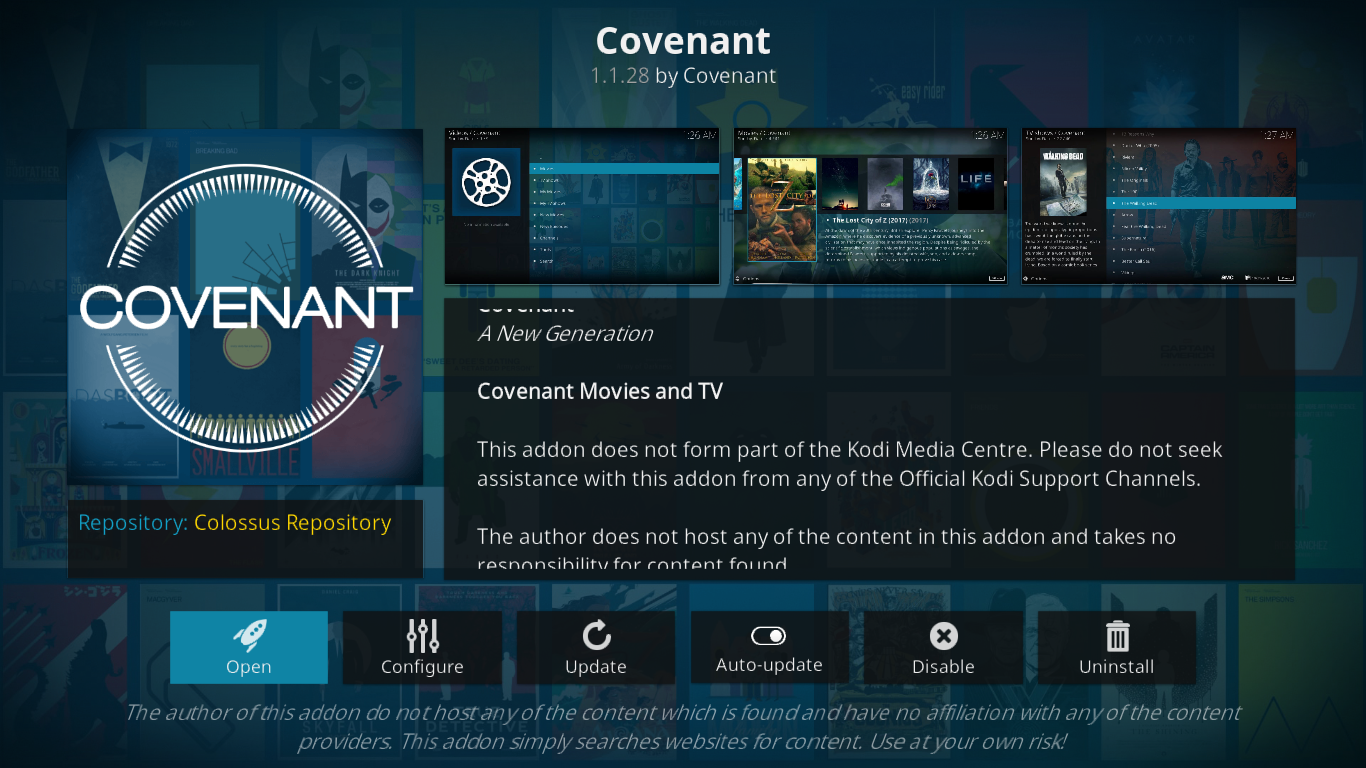 Not all link providers are equal and, with the volatility of sources on the Internet, most link providers will return dead links on occasion.
Among the link providers that the Covenant add-on can use is–you guessed it–Alluc. It is not enabled by default, though. The Covenant developer could not enable Alluc it as it requires the user to register. But if you do register with Alluc and enable it as a link provider in Covenant, you will see the number of links for each movie increase.
How About Exodus?
Exodus is another add-on which is very similar to Covenant–in fact, it is Covenant's parent! Exodus stopped being actively developed early last summer. Although Exodus had previously been considered one of the best add-on for movies and TV shows, with no active development, its database of titles was quickly becoming outdated.
But, with Kodi add-ons being developed as open-source projects, another development team forked the Exodus add-on into Covenant.
Exodus was so popular and famous and had such a great reputation that many people are still using it today. This is not something we recommend and we can only urge Exodus users to switch to Covenant but, if you're still using it, it too works with Alluc and the process to enable it is the same.
How to Enable the Alluc Provider in Covenant
Enabling the Alluc provider under Covenant is not difficult. It requires several specific steps but, if you follow our detailed instructions, you should be able to get it configured quickly and easily.
Alluc Registration
As we indicated, using Alluc requires registration. The first step, therefore, is to register an account with Alluc. Here's how you can do that.
First, go to the Alluc website login page. You'll find it at accounts.alluc.ee.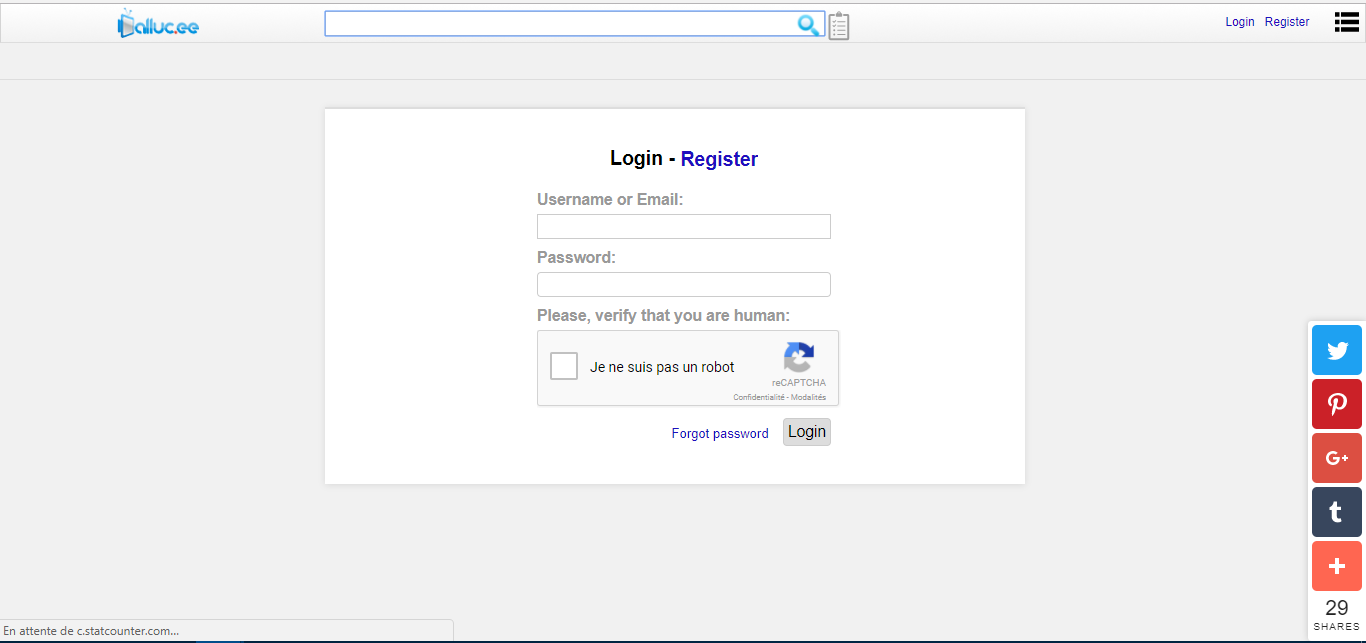 Since you're a new user and don't already have an account, you must click the Register link at the top center of the screen. This will display the registration form.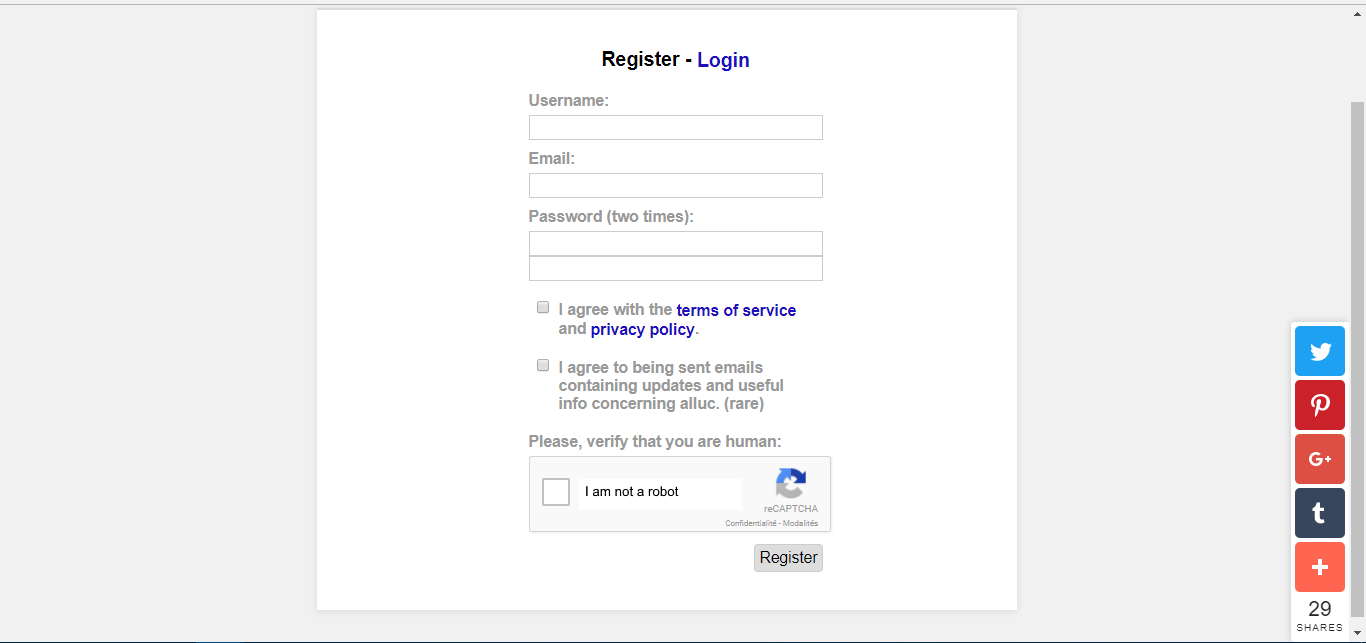 As you can see, the form is easy to fill. You'll need to choose a username, enter your email address and choose a password and enter it twice. You must then agree to their terms of service and privacy policy by checking the corresponding box and agree to receive emails.
The last step is to verify you are a human by doing whatever the Re-Captcha box requires. Most of the time, you'll only have to check a box.
A note about the email you enter on the form. It has to be a real email–one that actually works. Don't enter a fake email hoping it will save you from being spammed, as you will soon need to confirm your registration by email.
When you're done filling the form, simply click Register at the bottom to proceed to the next step.
As directed by Alluc, you now need to check your inbox. The email could take up to 10 minutes to arrive, so be patient if it's not already there when you check.
Once you receive the email, simply click the link it contains to confirm your Alluc registration. This will bring you back to the Alluc website.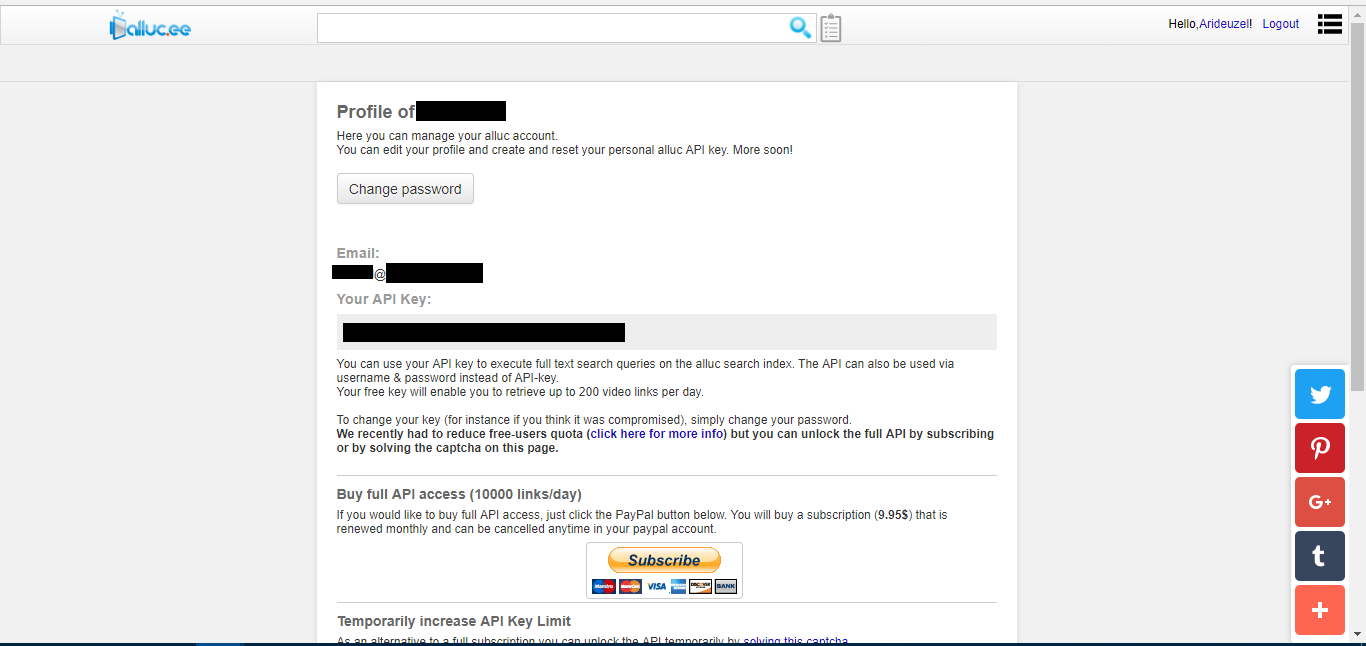 In addition to your username and password, this page contains one very important piece of information: your API key. You should take note of this or copy and paste it somewhere safe. We also suggest you read the small text on the page as it contains important information about Alluc's API limitations. More about that when we talk about the results.
Covenant Add-on Configuration
Now that you're registered with Alluc, you're ready to enable it in Covenant (or Exodus)
From the Kodi home page, click Add-ons on the left pane and then Video add-ons. Find the Covenant add-on icon and select it without clicking it. Now, depending on your input device either press the "C" key, hit the menu button on your remote or hold the enter or OK button on your remote until the context menu shows up.
Choose Settings from the context menu.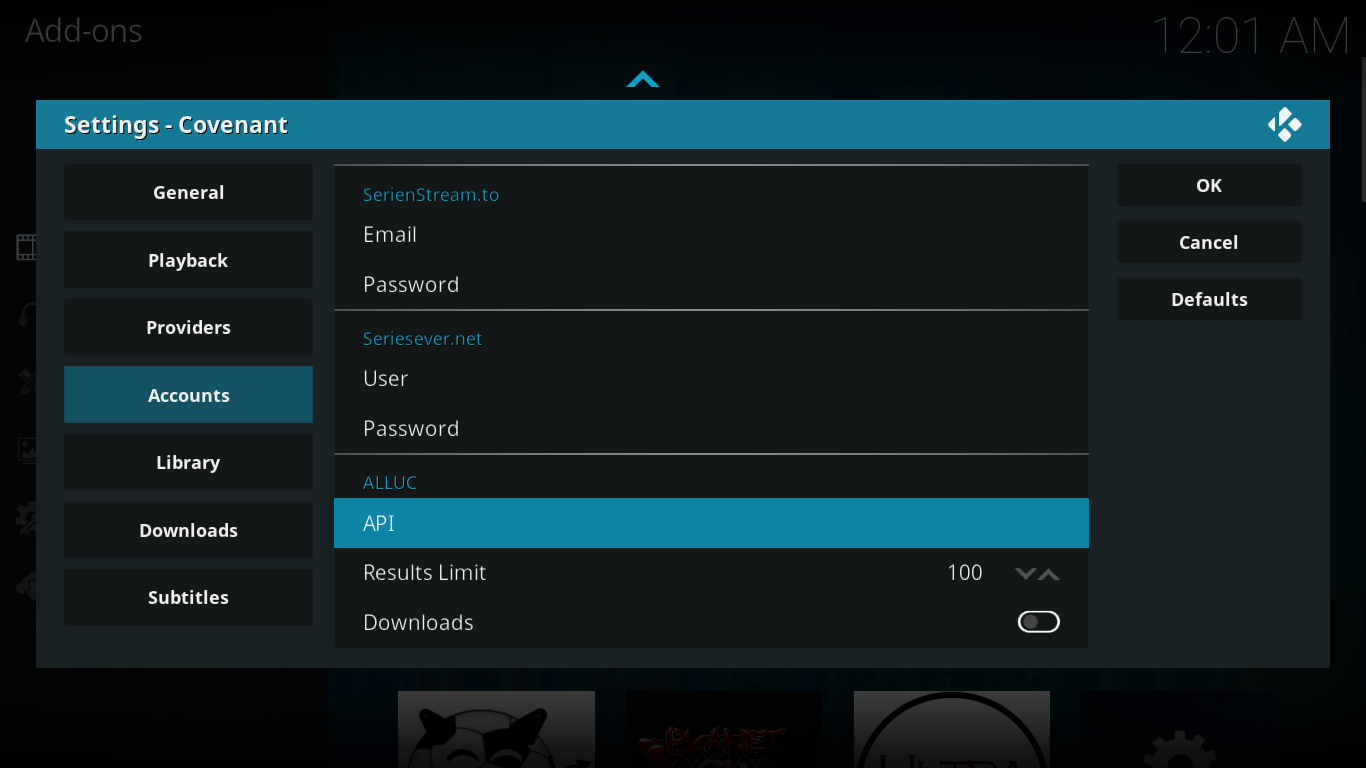 Select the Accounts tab on the left and then scroll all the way down to the Alluc section and click API. Paste your API key (the one you got after registering) in the text box that opens and then click OK.
Due to recent changes to the utilization limits of the Alluc API, we suggest you change the Results Limit parameter to something much lower than 100, depending on your usage. Alluc limits each user to 200 results per day. If you leave that parameter at 100, it means you can only do two searches per day. If you plan on doing about 10, set it to 20, if you plan to do 5, set it to 40. There's a way around this, though. we'll talk about it later.
Go back to the Video add-ons screen and start Covenant, it will now include streams from Alluc.
Does It Work? Let's See the Results
Now that we know all there is to know about Alluc and Covenant, the only question that remains is: Does it work? We announced that enabling Alluc in Covenant would dramatically increase the number of streams returned, but do the numbers support this claim?.
In order to answer this burning question, we ran some tests before and after enabling Alluc and compared the number of links retrieved. Here are our results:
The first test we ran was with the movie The Artist. We found it under Movies/Oscar Winner. With Alluc disabled, we got 34 links while we got 70 with Alluc enabled.
Next, we tested the movie Wonder Woman from the New Movies section. This time, we got 110 sources without the Alluc provider and 143 with it.
And since not everyone is only interested in recent movies, we tried searching for the 1971 movie The French Connection. Our results: 44 sources without Alluc and 76 with it.
While we were looking for older films, we also ran a test with the classic 1980 James Bond movie, For Your Eyes Only. We obtained 26 links without Alluc and 68 with Alluc enabled.
Our last test was with the classic TV show Emergency! from the 70's. Without Alluc, we got a meager 13 sources while we got as many as 52 after enabling Alluc.
The results speak for themselves: Alluc truly delivers on its promise. The improvement will not be as dramatic for very recent and/or very popular titles but, for older stuff, it is simply impressive. We think it is well-worth giving out our email address. This is especially true considering that Alluc will not be spamming your account.
Alluc's New Search Results Limitation
There's one thing we didn't like with using Alluc as a link provider–it's a new limitation that was just recently put in place. As we mentioned before, users are now limited to a total of 100 search results per day. Depending on your intended usage, this could be somewhat low.
Alluc had to put this in place due to the success of their service. With so many users registering and using the service, the load on their equipment was getting too high and, to give a fair chance to everyone, they had to impose this restriction.
You can, however, get around this limitation by buying the full API access. At $9.95 a month, it is a bit expensive but to some users, it might be well worth it. And there's a way to get the unlimited use for free too.
If you go to your Alluc profile page (which might require you to log in again using your username and password) you'll see that below the subscription button, there's a section called Temporarily Increase API Key Limit. Simply click the link in that section and then click the Verify Me button. Now, for as long as you leave that browser window open, you'll have unlimited access. Even better, if you leave it open until the progress bar reaches the end (which could take a very long time), you'll have unlimited access for free for a whole month.
A warning is necessary, though. While you have the profile page open and until the progress bar reaches the end, the load on your computer will reach very high levels and the processor utilization will go up to 100%. The only way to stop it, by the way, is to do a refresh on the Alluc profile page.
Conclusion
Alluc is a great link provider engine that will greatly increase the number of links you'll get when using Covenant. Furthermore, they are high-quality links, and the number of dead ones from Alluc is usually very small. If you need more than the allowed 100 links per day, it is nice to know that there's a way around it.
Are you a Covenant user? Did you enable the Alluc provider? How was your experience? Did you encounter any problems? Please, share your thoughts with us using the comments below. We love to hear from our readers!