We are reader supported and may earn a commission when you buy through links on our site.
Learn more
Ares Wizard for Kodi – How to Install the Updated Version, What It Can Do
In recent months, a large number of the most prominent Kodi repositories and addons have been taken down. This was something of a hammer-blow to the Kodi community for a period of time, but it has picked itself up and dusted itself down and is new addons have sprung up to replace those sadly lost. Some repositories, such as the TVAddons Fusion Repository have returned too, albeit in a different guise. But others like Colossus are sadly no longer around. In this article, we take a look at the new Ares Wizard addon, which is still going but offers a very different service to the popular repository which came before.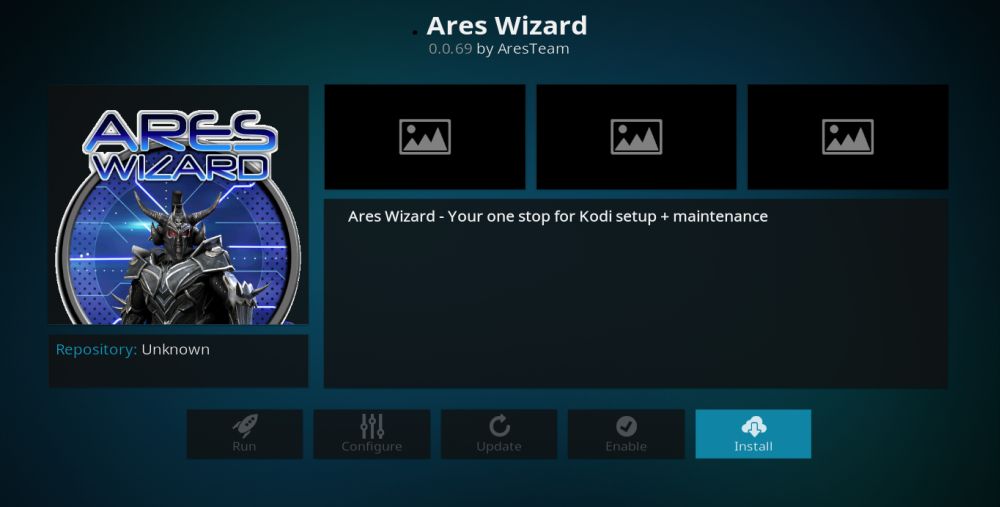 These days, the Ares Wizard Repository is no longer a place to go for Kodi addons or builds. Instead, it has reinvented itself as an addon billing itself as the home for Kodi tech tools; administrative tools and other software which can be used to enhance your Kodi experience. In this article, we will tell you everything you need to know about the new Ares Wizard, as well as give you a full, detailed guide on how to download and install it onto your Kodi system.
30-days money back guarantee
Before You Download and Install Ares Wizard, Use a VPN
All Kodi users should make use of a VPN when streaming content through unofficial addons, but it is advisable to use one whenever you are on Kodi, regardless of what you are doing. This is because of the potential legal action that you could face if copyright holders get wind that you are accessing content unlawfully.
A VPN works by redirecting all of your online data down an encrypted tunnel. This encryption means everything you do on Kodi is secure and safe from hackers and snooping eyes who want to see what you are up to, such as government surveillance officers and copyright lawyers. Your data is also passed through a VPN's server. This means it is tagged with the IP Address of that server (which may be located anywhere in the world) which helps to hide your identity online.
The Best VPN for Kodi – IPVanish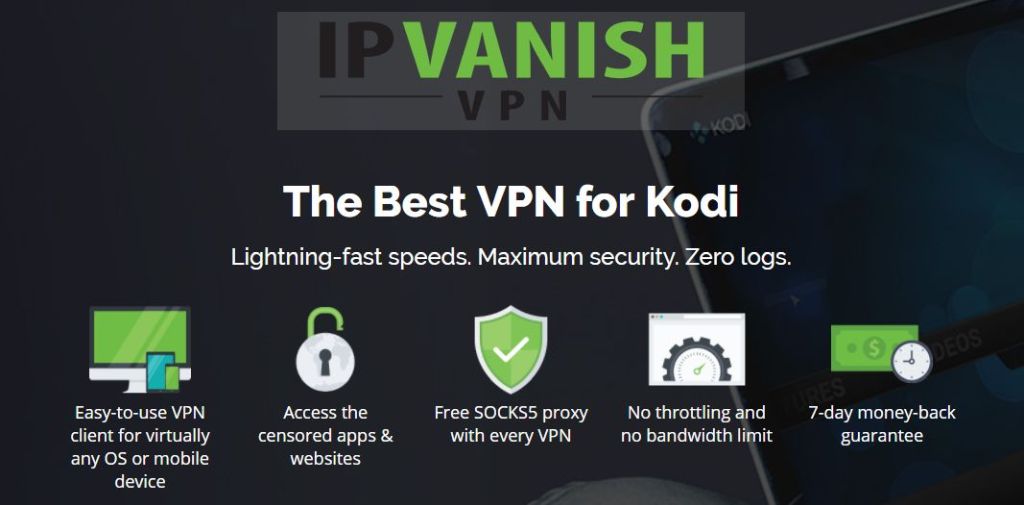 The best VPN for Kodi users is IPVanish. With super-fast connection speeds, you'll rarely be kept waiting while your stream buffers. Their network is robust enough so that this remains true even when you route your signal through many far-flung servers. Additionally, privacy nuts will appreciate 256-bit AES encryption and IPVanish's strict no-logging policy.
Importantly for Kodi users, IPVanish is available on almost every platform and operating system. You can now even use it on the Amazon Fire TV Stick without any hassle! While other VPNs require a complex installation process onto this most popular of Kodi devices, IPVanish greatly simplifies the process.
IPVanish offers a 7-day money back guarantee which means you have a week to test it risk-free. Please note that Addictive Tips readers can save a massive 60% here on the IPVanish annual plan, taking the monthly price down to only $4.87/mo.
How to Set up Ares Wizard on Kodi
The days of Ares Wizard being the go-to repository for many of the most popular Kodi addons and builds are sadly in the past now. But Ares Wizard is not gone completely. These days it has been reinvented as an addon offering a range of administrative tools to help you set up, maintain, and customize your Kodi experience. It can be downloaded directly from the Dimitrology source and doesn't require a repository. The process to download and install the new Ares Wizard addon is a simple one, but to help you through it, here is a simple step-by-step guide:
What the New Ares Wizard Addon Has to Offer
If you used the former Ares Wizard repository, then this new addon will feel very familiar when you first open it up. The retro sci-fi stylings and fonts remain along with a short explanation of what the new Ares Wizard addon offers these days. Essentially, the selection of addons and builds are no more, but all of the maintenance and administrative tools, which were also extremely popular with Kodi users remain. To see what Ares Wizard has available these days, you need to select an option from the menu along the top. This remains the same as it was in days gone by, but the Builds and Addons tabs are no longer functional. But the following tabs do still work:
Maintenance
In this section, Ares Wizard can help you to tidy up your Kodi by deleting thumbnails. Packages, and helping to clear your cache. All this can be done with just one click making it a simple process for even the most technically incompetent of Kodi users.
Backup
As the name suggests, this is the place to go if you want to back up your Kodi settings and content easily. There are various backup modes to choose from and once you have, just click Make Backup and the Ares Wizard addon will do the rest for you. If you want to restore Kodi from a previous backup, you can do this on the other side of the screen.
Tweaks
This menu tab will take you to the Advanced Settings menu. It comes with a cautionary warning and rightly so. It is not something you want to play around with unless you know what you are doing. But if you do, then you can tweak your video cache size, CURL Timeout, Read Buffer Factor, and Buffer Mode here.
More
This menu tab contains a few useful features for beginners and advanced Kodi users alike. It is the place to come if you want to check out your System Information, tet your Internet Connection Speed, or Force Kodi to close. You can also Erase all your Kodi data and force a Fresh Start from here.
Settings
This is the Settings menu for the Ares Wizard addon and includes various details and information about the addon.
Ares Wizard Conclusions
While it is sad to see Ares Wizard stripped of the addons and builds that made it so popular, it is still a big bonus for Kodi users to have the maintenance and administrative tools it offered still available. The new Ares Wizard addon does a great job of bringing all the most useful tools together in one place. The addon remains as stylishly designed and simple to use as the original Ares Wizard repository was before. All of the tools contain easy-to-follow explanations of what they do and most can be worked with just a single click. If you are looking for an addon which can help you oversee all of your Kodi settings, there aren't many that offer better tools to do this than the new Ares Wizard addon. And it's still nice to enjoy a bit of a blast from the past too.
How have you found the new Ares Wizard addon? Did our installation guide help you to download and install it easily? Are there any functions you would like to see added to it (apart from the addons and builds which I fear are not coming back)? We always like to hear your thoughts and ideas, so why not share them with us in the content box below.