We are reader supported and may earn a commission when you buy through links on our site.
Learn more
The BK Links Build For Kodi: How to Install and Tour
The BK Links build for Kodi is considered to be one of the best Kodi builds available. The build boasts a futuristic and easy-to-use interface, along with some of the most popular Kodi add-ons which all come built in. Among them are add-ons such as Neptune Rising, Dothraki, Nemesis, Maverick TV, Death Streams, Placenta, Planet MMA, Supremacy, The Dogs Bollocks, Verdict, Wolf Pack, and several more.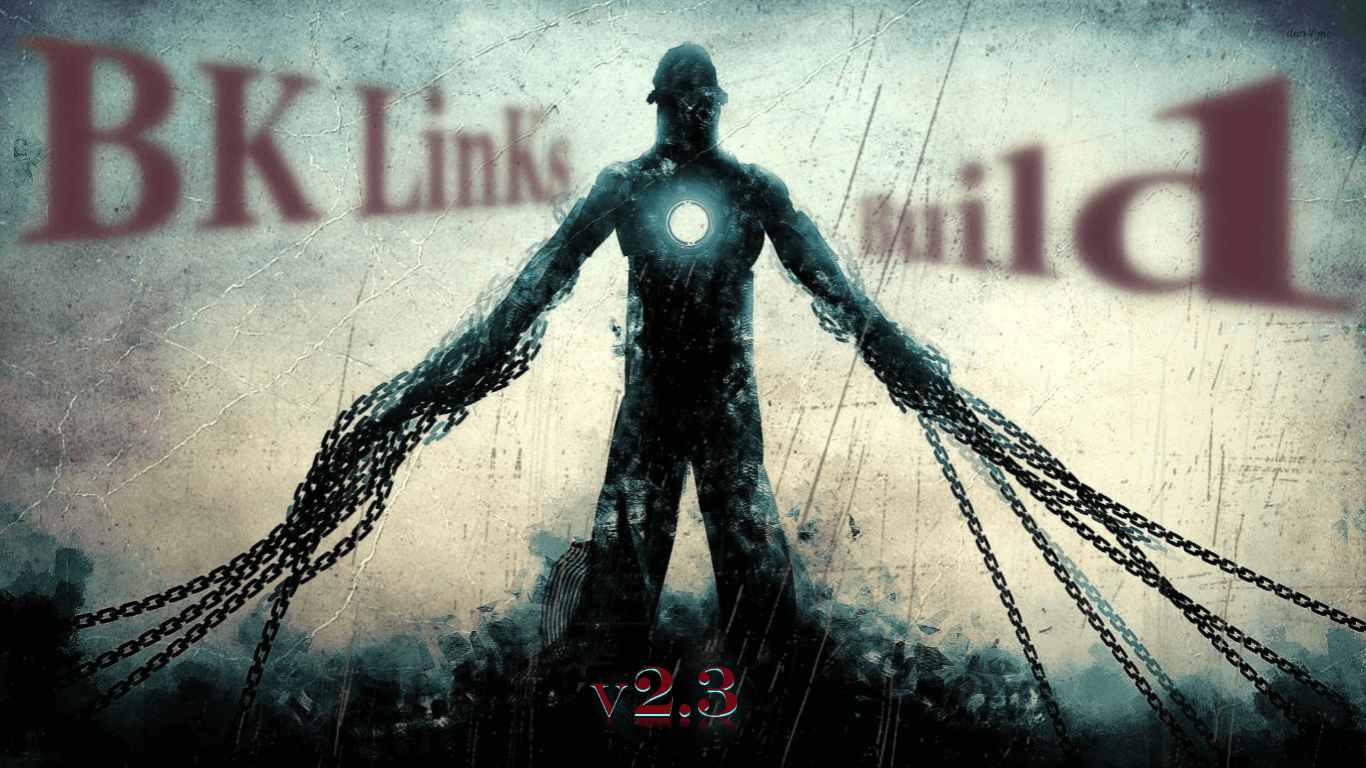 In this article, we'll begin by showing you step by step how to install the BK Links build. As you'll see, the process is similar to most build installations. And if you've never done it before, don't worry, our detailed instructions will make it easy. And once we're done installing the build, we'll give you a short guided tour of its main features. This is a huge build son we probably won't be able to cover everything but we'll try to show you the essential.
30-days money back guarantee
For Better Privacy When Using Kodi, Use A VPN
Internet Service Providers have the bad habit of monitoring their users' online activity. They say they need to ensure no one is violating their terms and conditions. And when they even just suspect someone might be, they can react by throttling down their speed, sending them infringement notices or even completely interrupting their service. To the annoyance of your ISP's reactions, you should definitely use a Virtual Private Network when streaming content.
A VPN protects your privacy by encrypting all data in and out of your computer using strong encryption algorithms that make it virtually–no pun intended–impossible to crack. Anyone intercepting your traffic wouldn't be able to see where you're going and what you're doing online. As a bonus, by choosing appropriately located servers, a VPN also allows users to bypass geographic restrictions.
There are many VPN providers to choose from and finding the best for your needs can be quite a challenge. Among the most important factors to consider, a fast connection speed will reduce–and sometimes eliminate–buffering, a no-logging policy will further protect your privacy, no usage restrictions will let you access any content at full speed and software for multiple devices will ensure the VPN works with all equipment you own.
The Best VPN For Kodi – IPVanish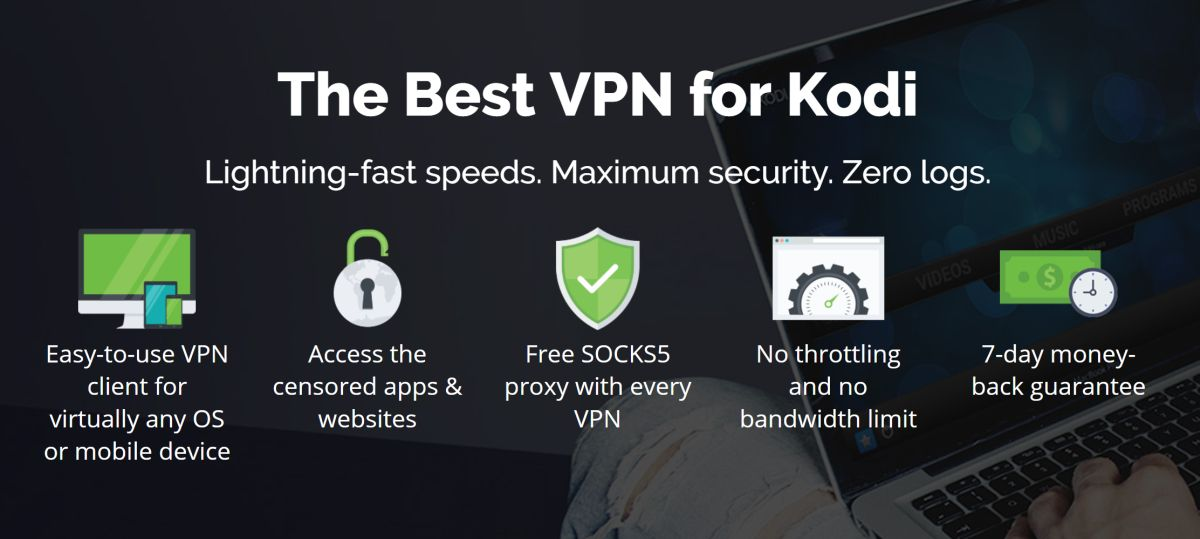 We've tested many–if not all–VPN providers. And the one we'd recommend with no hesitation for Kodi users is called IPVanish. With servers worldwide, no speed cap or throttling, unlimited bandwidth, unrestricted traffic, a strict no-logging policy and client software available for all popular platforms, IPVanish meets our criteria and offers excellent performance and impressive value.
IPVanish offers a 7-day money back guarantee which means you have a week to test it risk-free. Please note that Addictive Tips readers can save a massive 60% here on the IPVanish annual plan, taking the monthly price down to only $4.87/mo.
The BK Links Build Installation Step-By-Step
The build, which is from developer Mason B is installed from the Stream Digital Wizard. We'll to install the wizard first, but not before adding the proper media source to the Kodi file manager.
Enabling Unknown Sources
Before installing any third-party add-on, repository, or build on Kodi, Unknown sources must be enabled.
Fron the Kodi home screen, click the Settings Icon. It's the small icon that looks like a gear at the top left of the screen. Then, from the Settings screen, click System settings.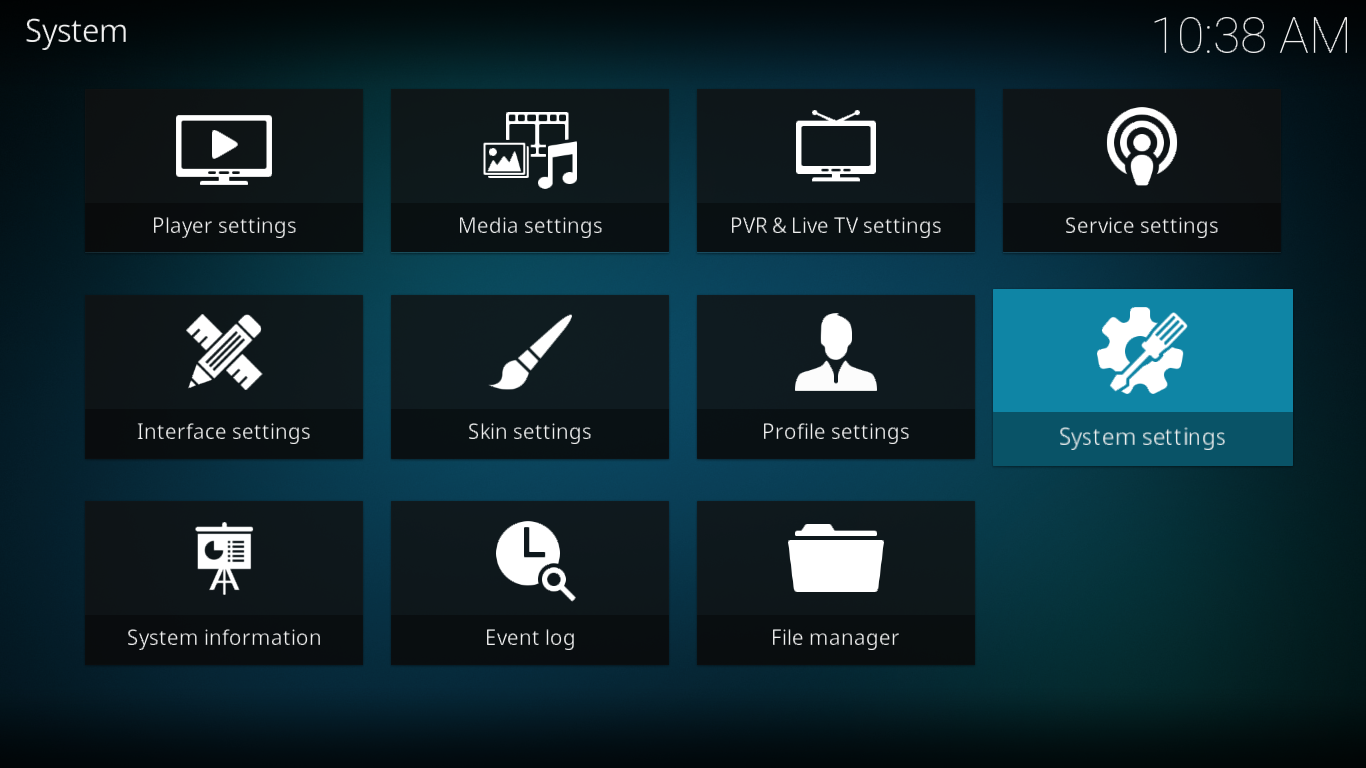 From the System settings screen, click Add-ons on the left side and then, at the center of the screen. click the line that says Unknown sources to enable them.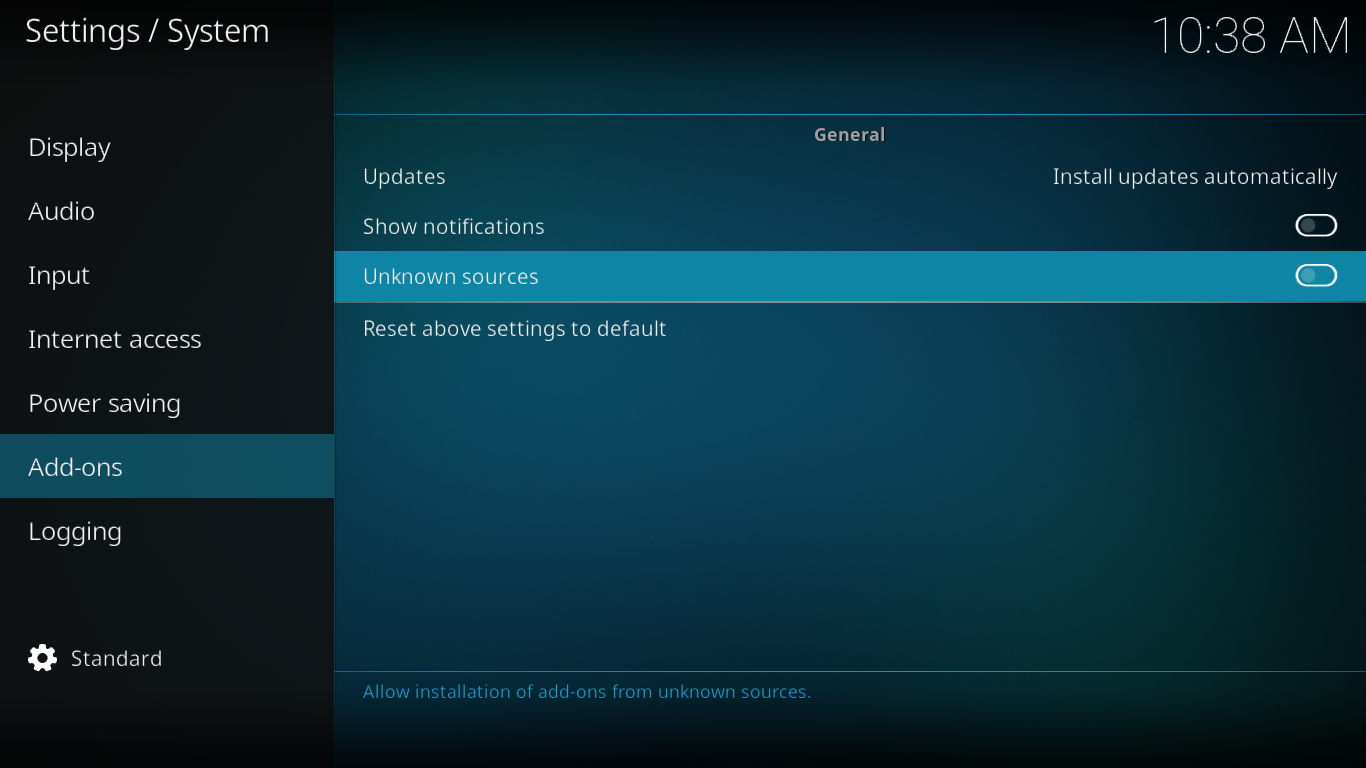 A message box will pop up. Read the warning and click Yes to close the box.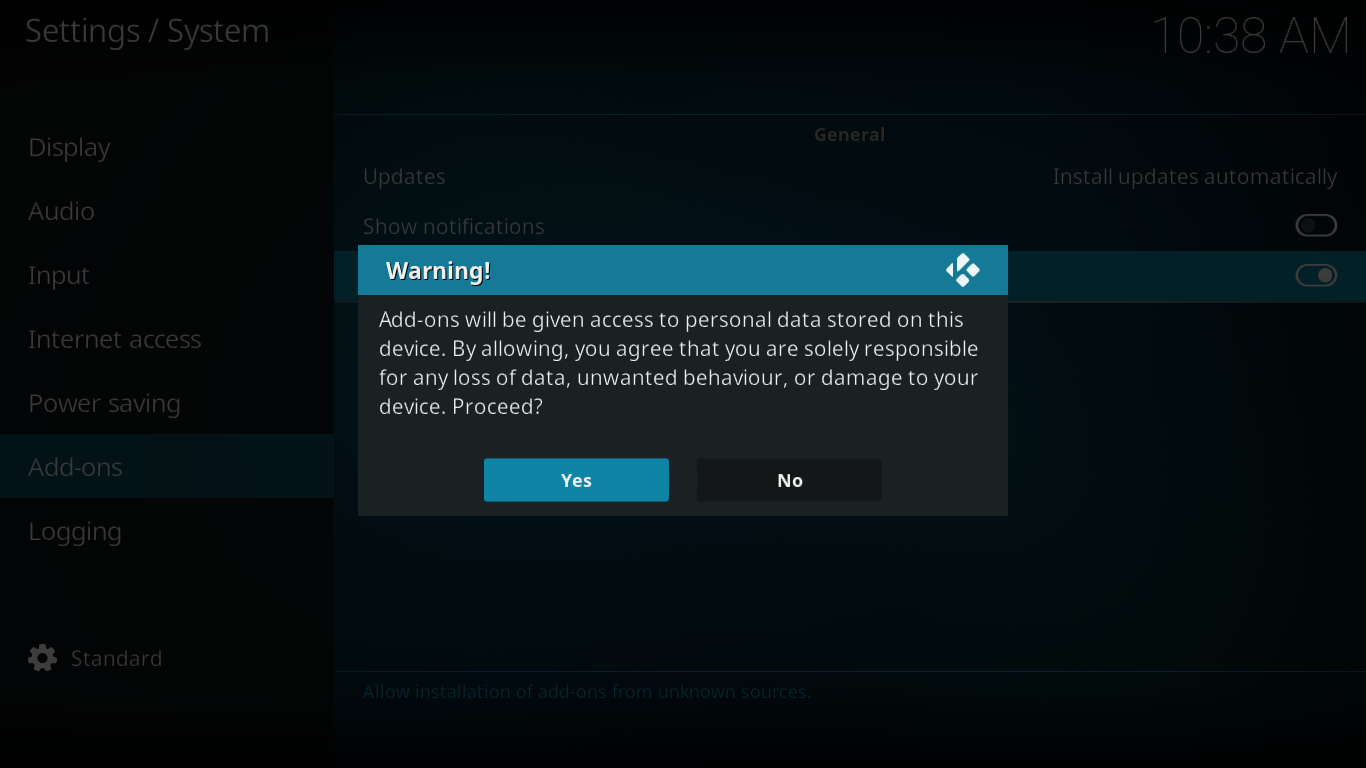 Adding The Installation Source to The File Manager
Again from the Kodi home screen, click the settings icon once more. This time, click File manager.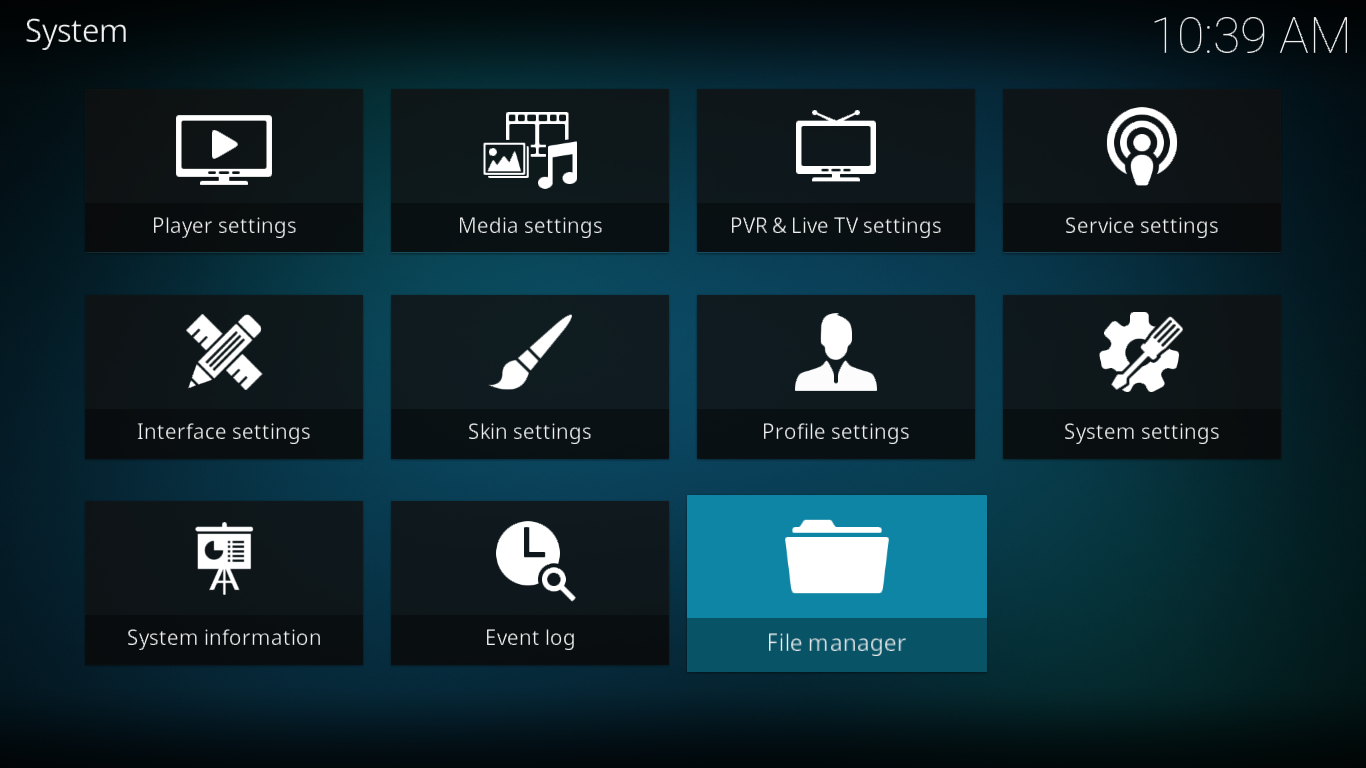 From the file manager screen, double-click Add source on the left side.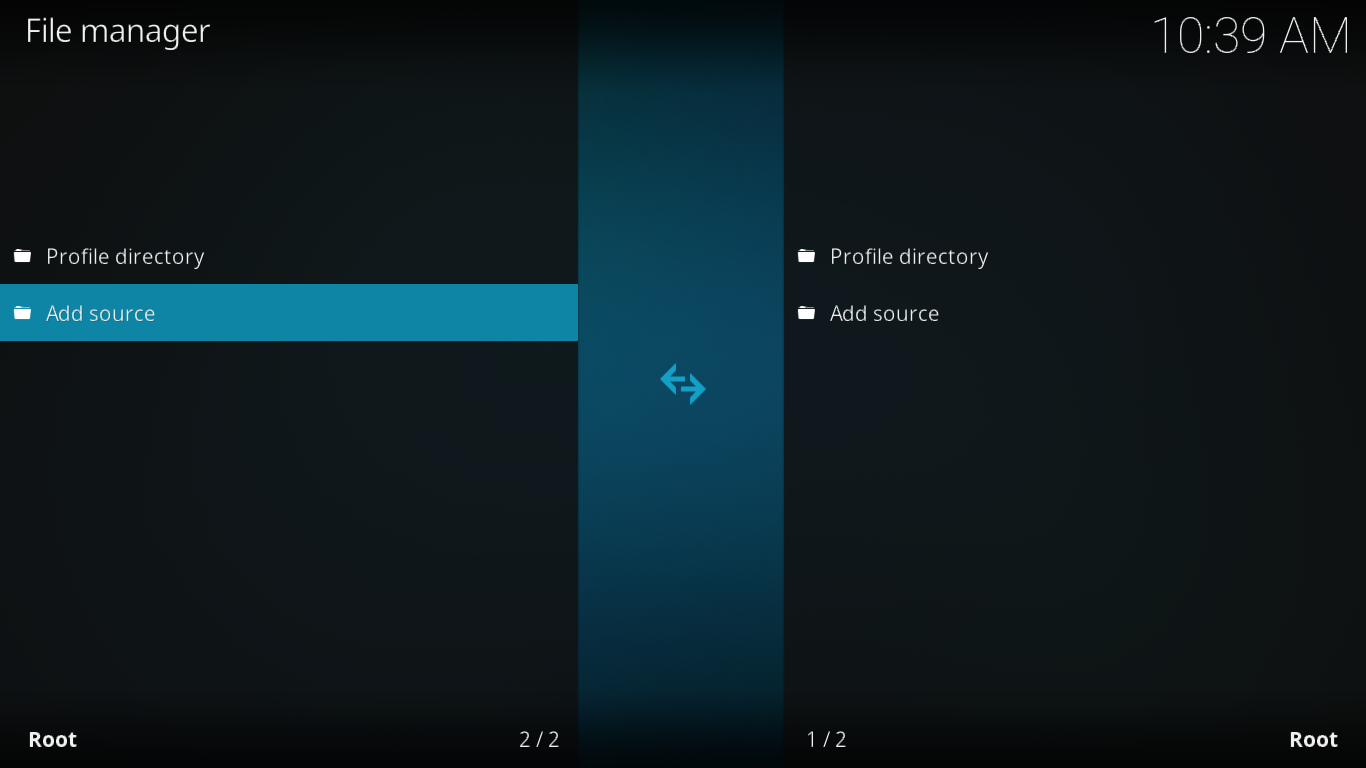 Click the line that says <None> and, on the next screen, enter the source path exactly as follows: https://streamdigital.org/wiz/ and then click OK.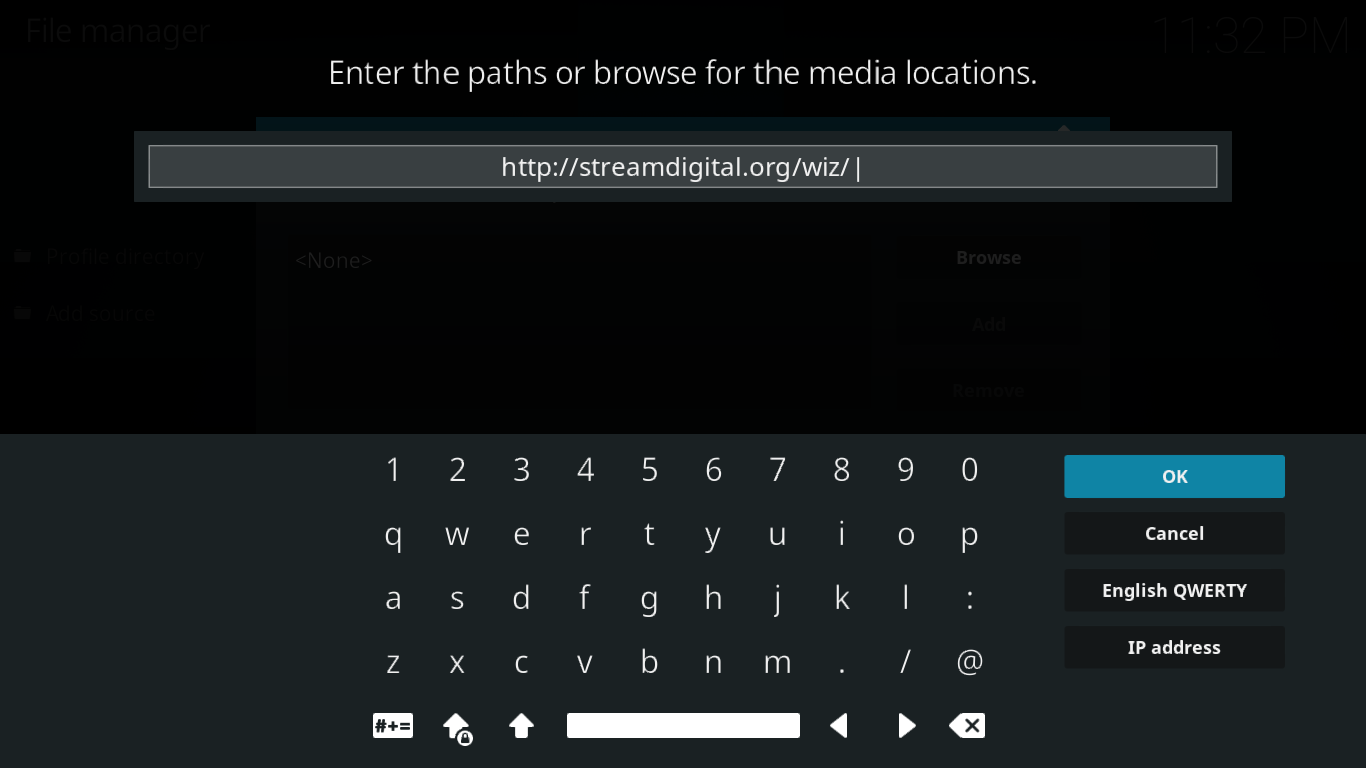 Back to the Add file source screen, make sure everything appears to be correct and click OK to confirm the addition of the file source.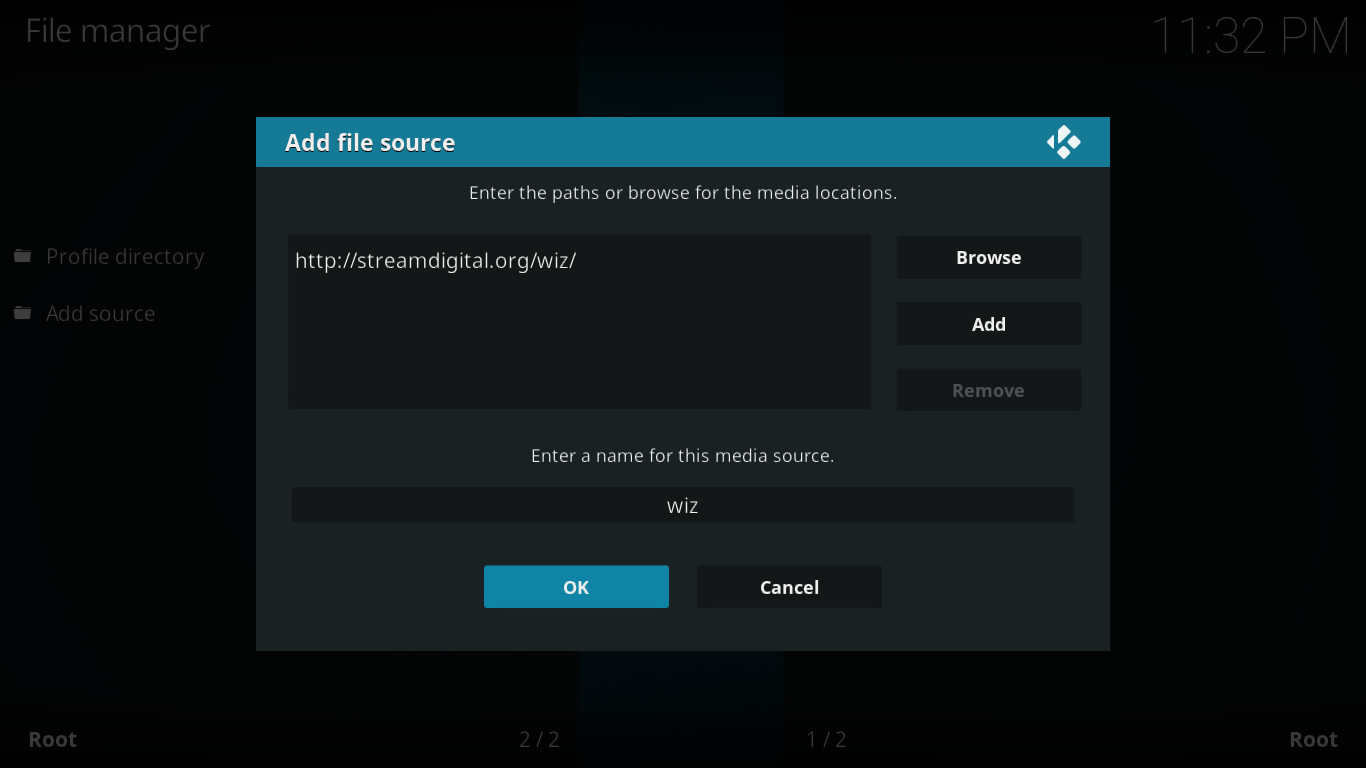 Installing The Stream Digital Wizard
Contrary to most other wizards which install through repositories, the Stream Digital Build installs directly from a zip file that you'll find on the media source you've just added.
From the Kodi home screen, click Add-ons on the main menu on the left side. Then, click the Add-on browser icon. This is the one that looks like an open box at the top left of the screen.
From the add-on browser screen, click Install from zip file.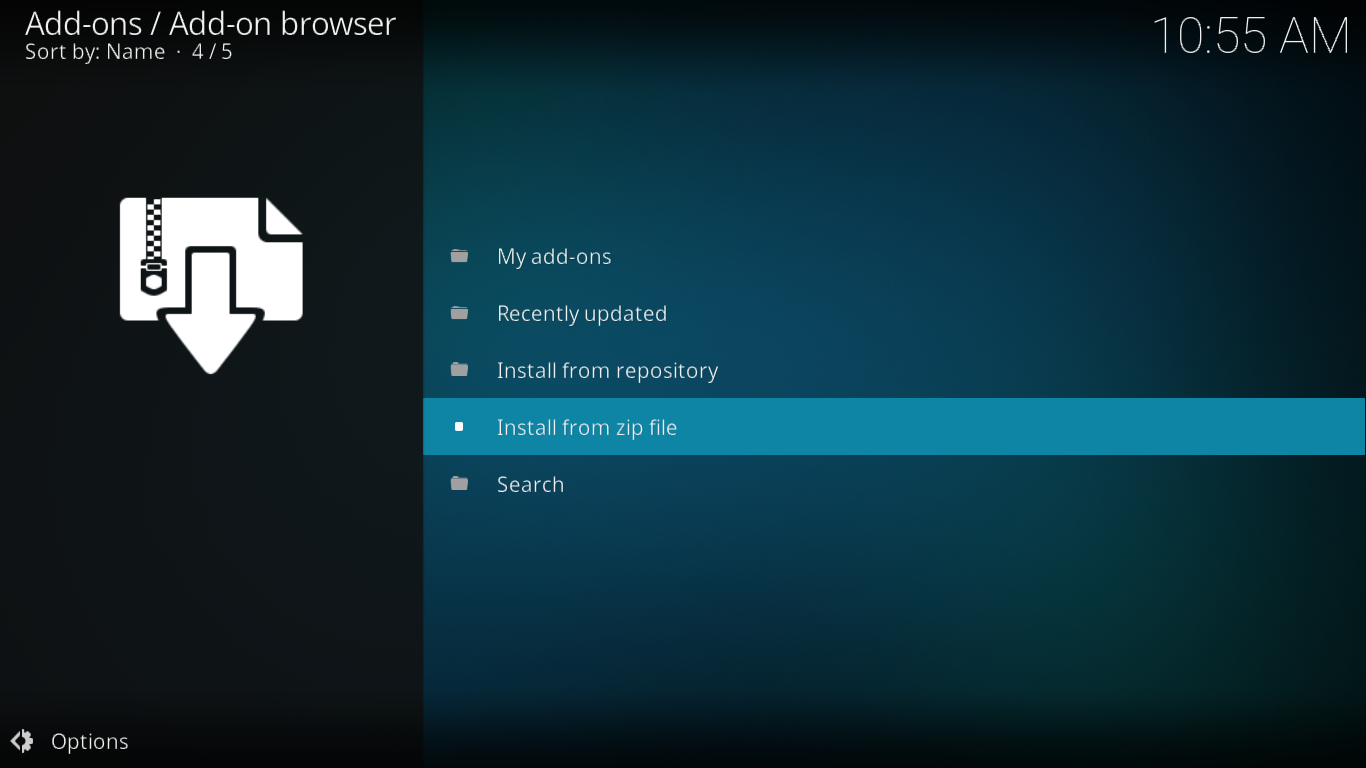 Next, click the wiz source you've just added and finally, click plugin.program.sdwiz.zip.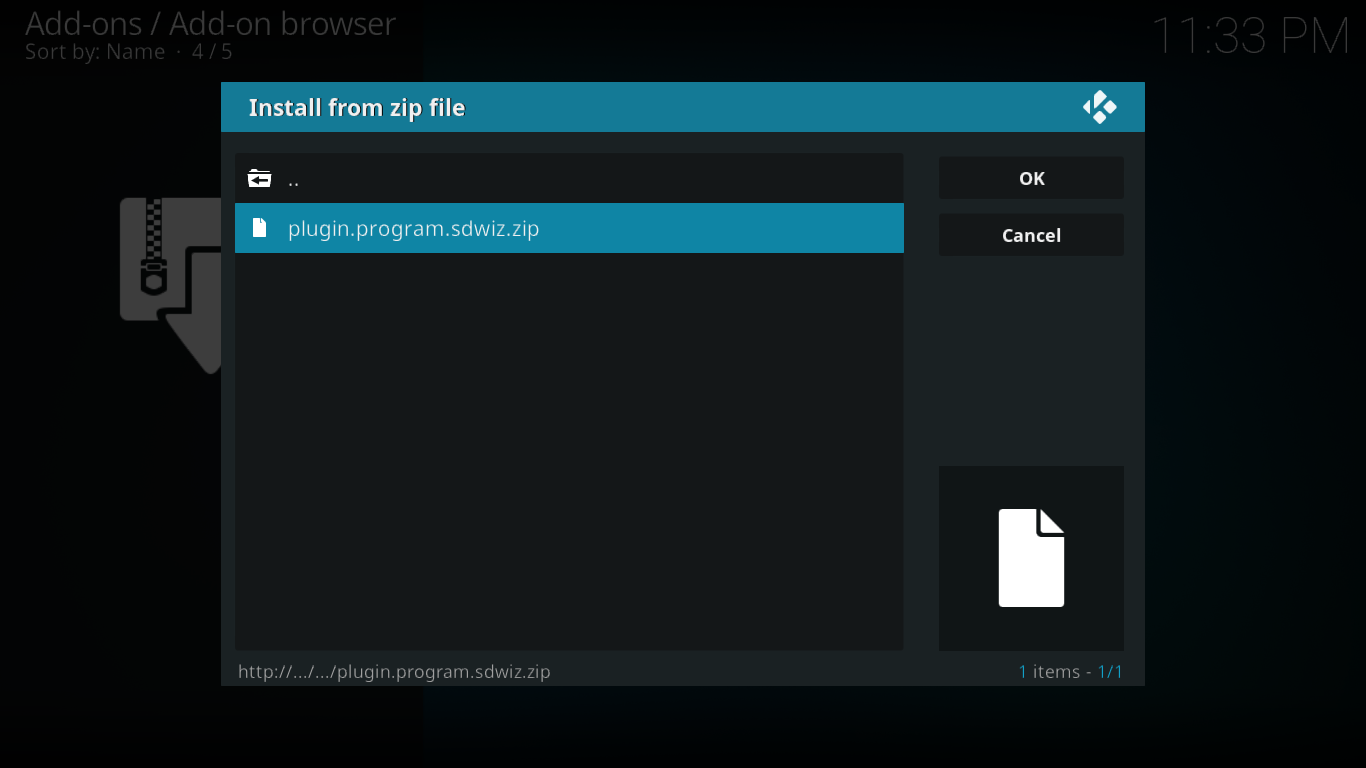 The Stream Digital Wizard installation will start immediately and as soon as it completes, the wizard will be launched, ready for you to proceed to the next step.
Installing The BK Links Build
As soon as the Wizard starts, it displays its welcome page.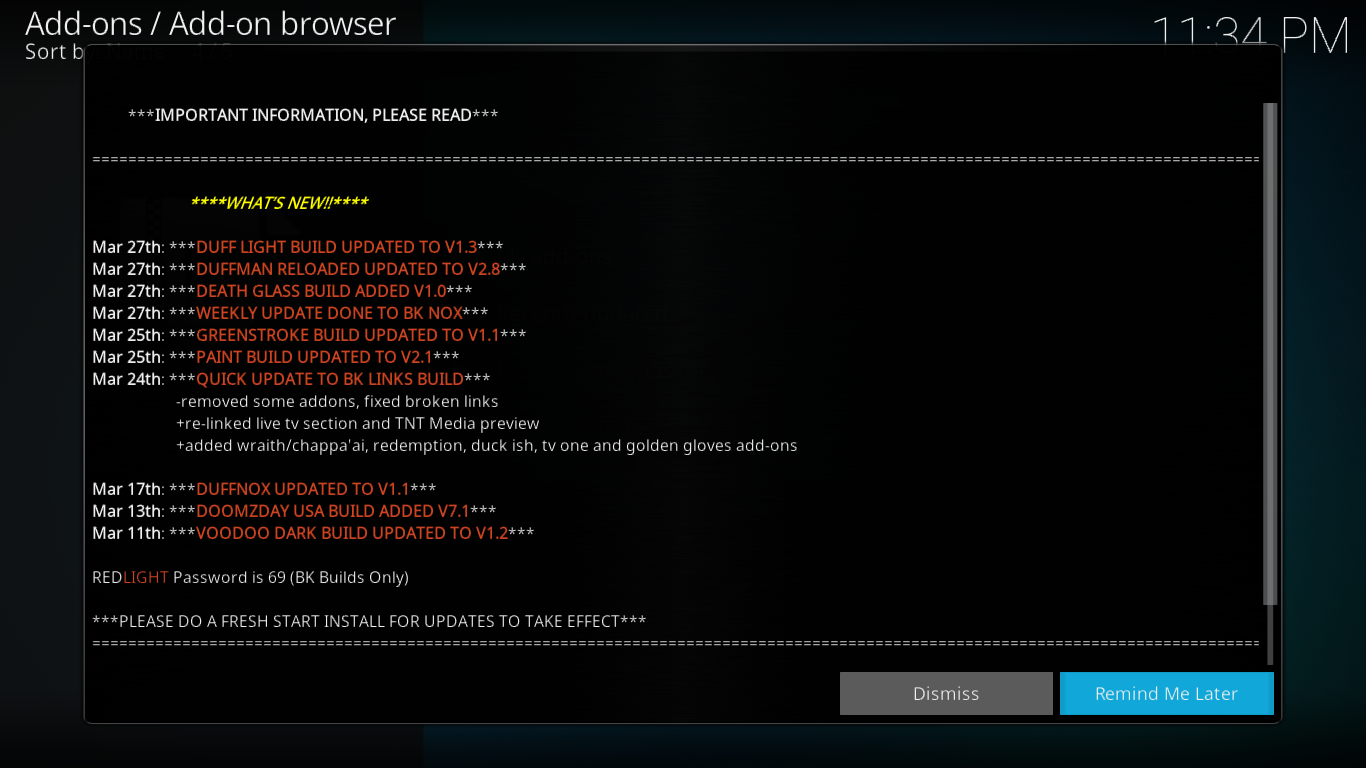 Click Dismiss to close the page. There is nothing to be reminded of later; the other button is moot.
Next, the Wizard will present you with an options page. For the sake of simplicity, just leave the default selections as is and click Continue.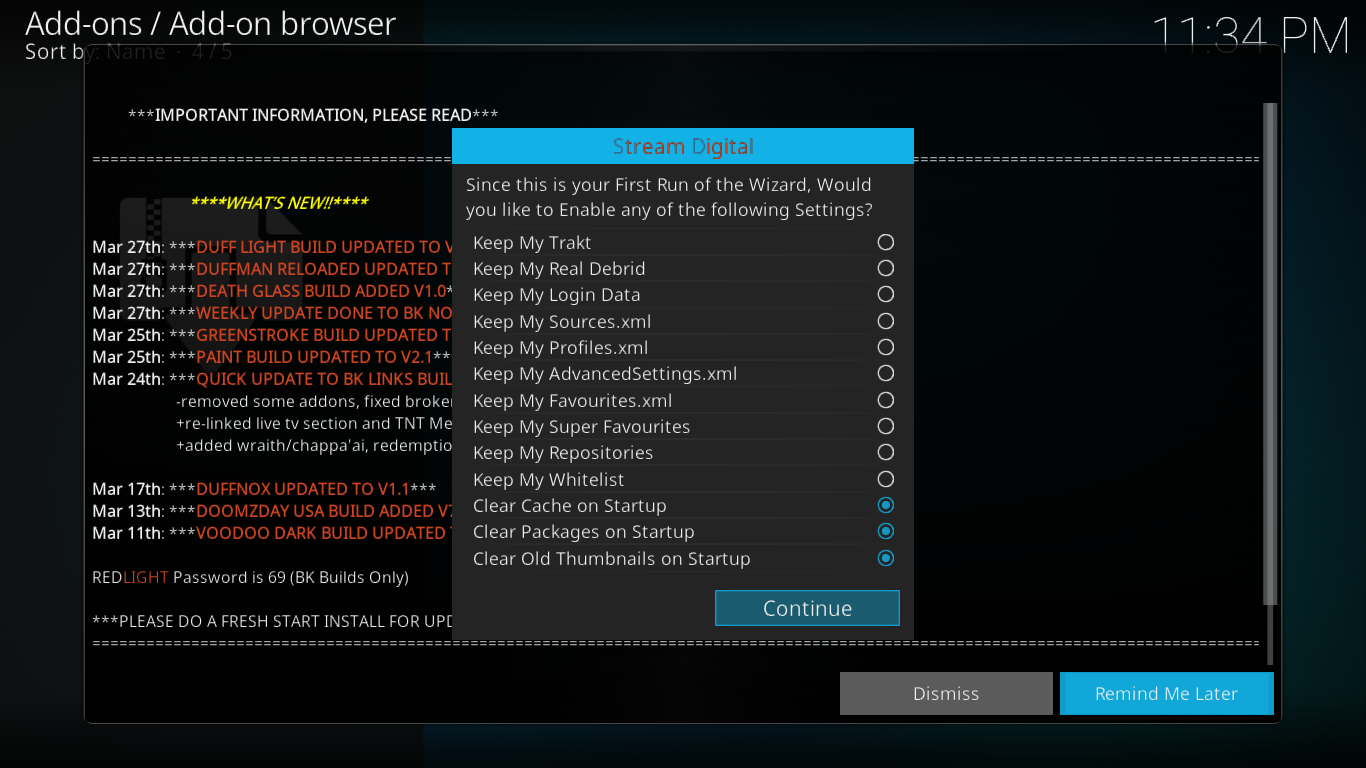 The Wizard will then offer to take you straight to the builds menu. Since this is exactly what we nee, just click Build Menu.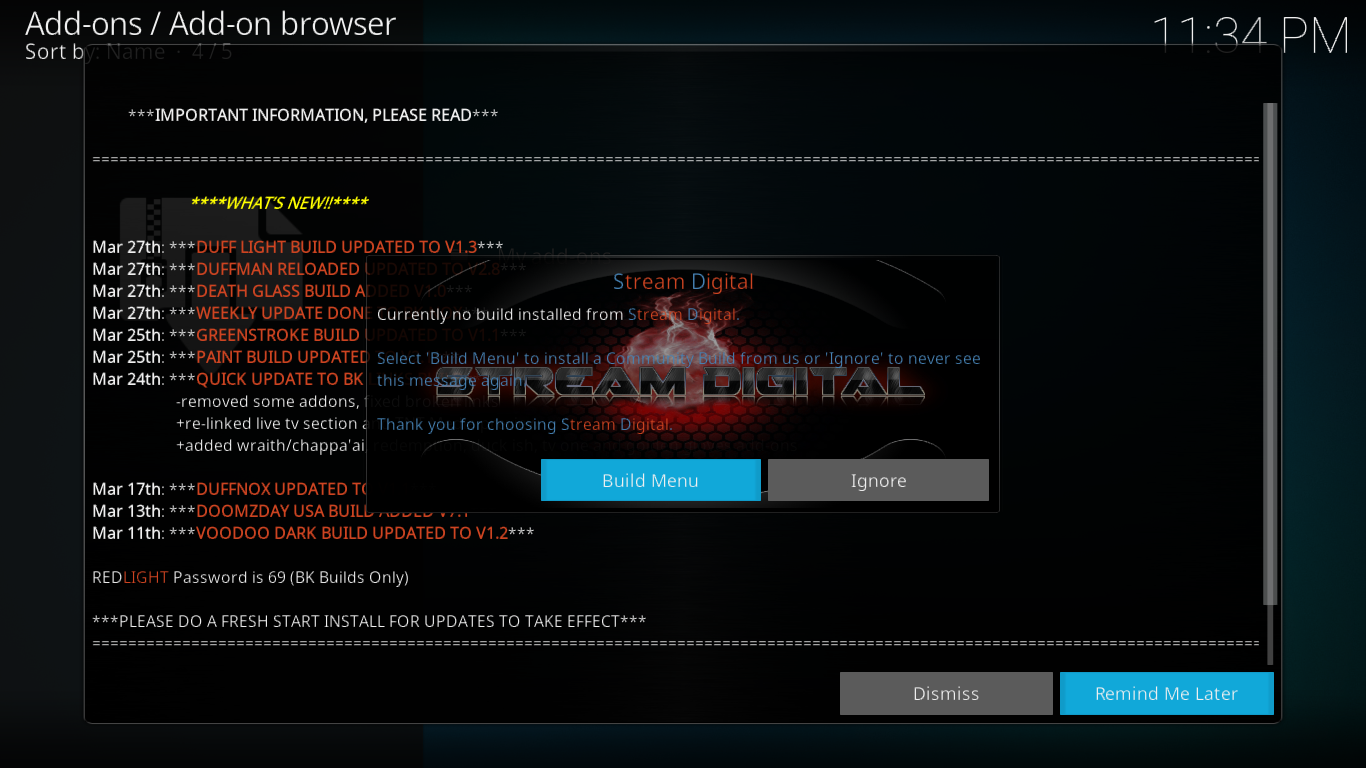 Scroll down the Build Menu until you find the BK Links entries. There are two of them, corresponding to two different installation servers. You may choose either one. And once the download starts, if you find it too slow, you can cancel it and try the other server.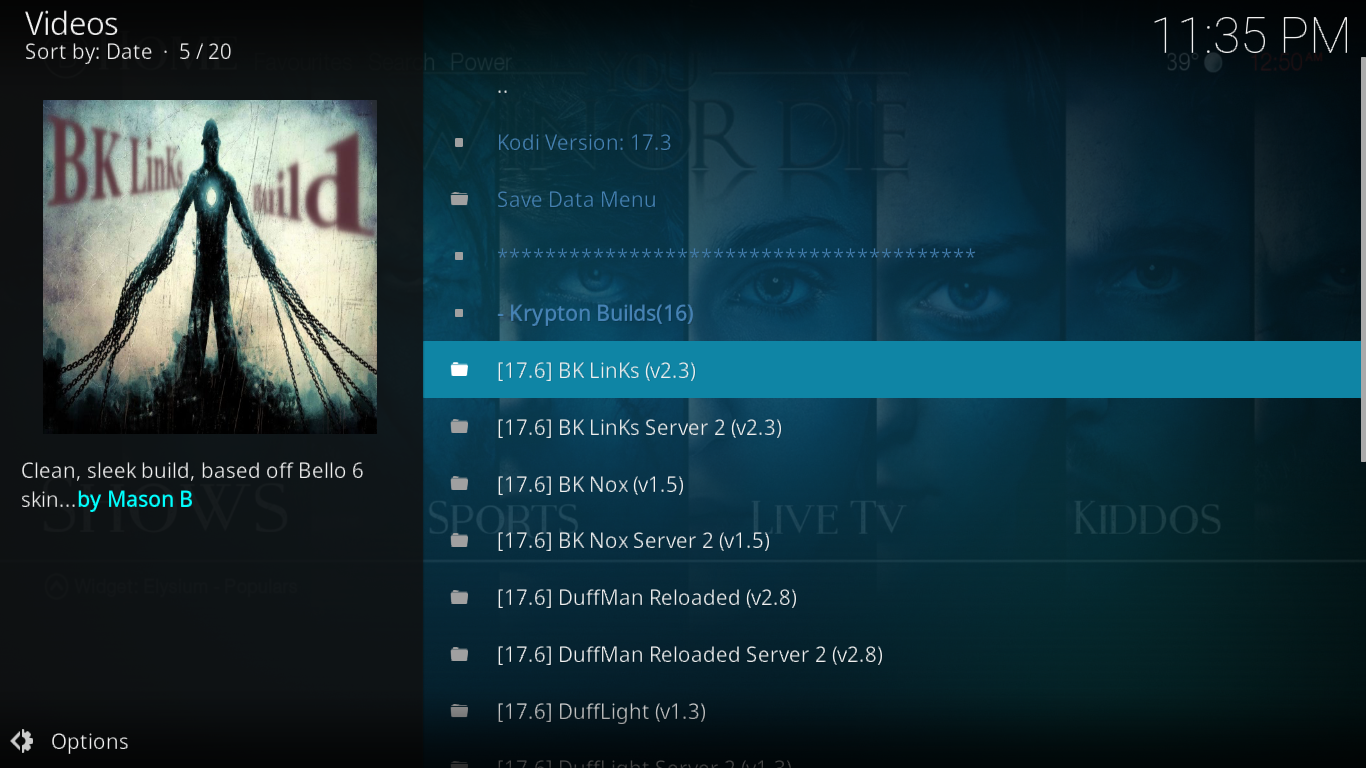 Once you click one of the two available sources, you'll be taken to the build's installation options.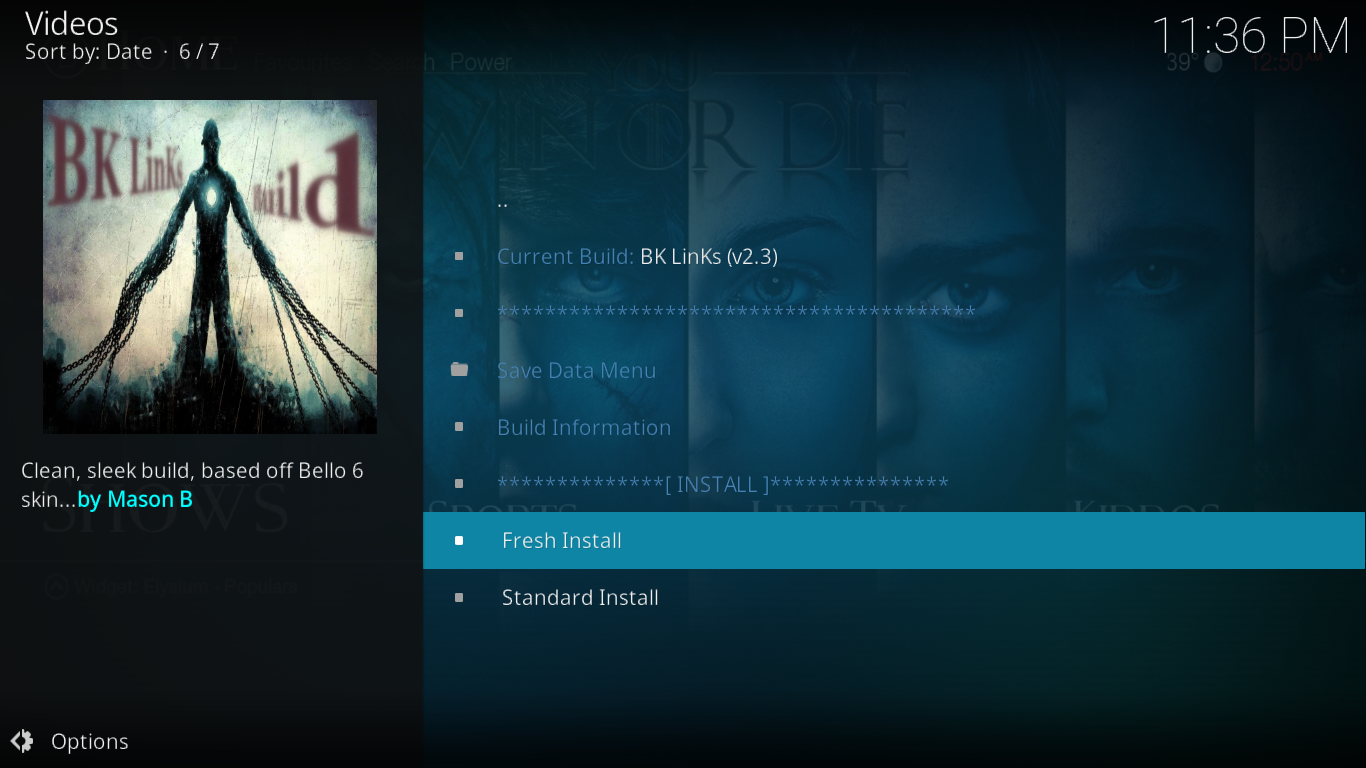 To wipe your current Kodi setup and start anew, click Fresh Install. If you'd rather keep your existing add-ons, repositories, and other settings, click Standard Install. We chose to click Fresh Install as we wanted a clean slate. We strongly suggest you do the same.
If you click Fresh Install, you'll be asked to confirm the restoration of the Kodi default settings. Just click Continue.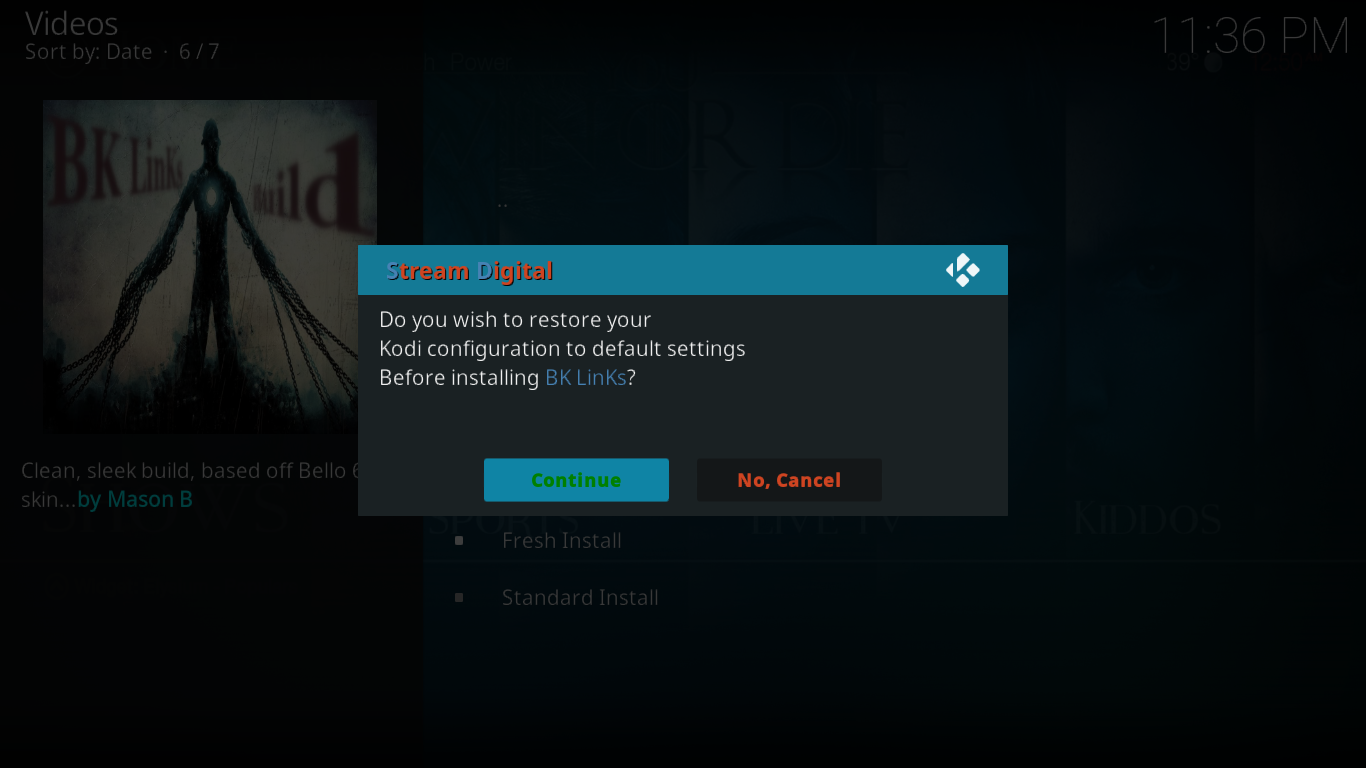 The build installation will start right after the Kodi configuration is reset, which only takes a minute.
It is a two-part process. The build will first be downloaded, a step that can take quite a bit of time, depending on several factors. In my case, it took just over half an hour.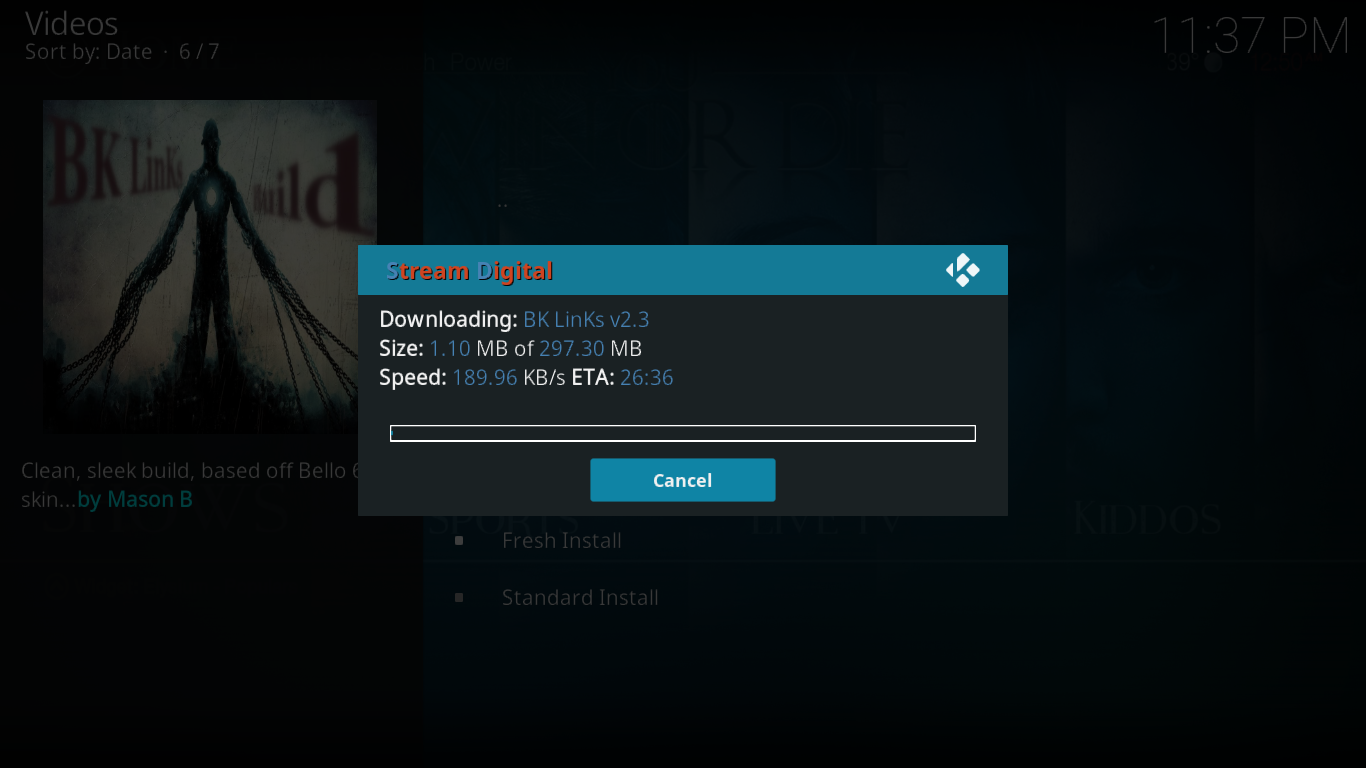 Once the download completes, the actual installation is launched. This is much faster but still takes a while. On my system, it took the better part of five minutes.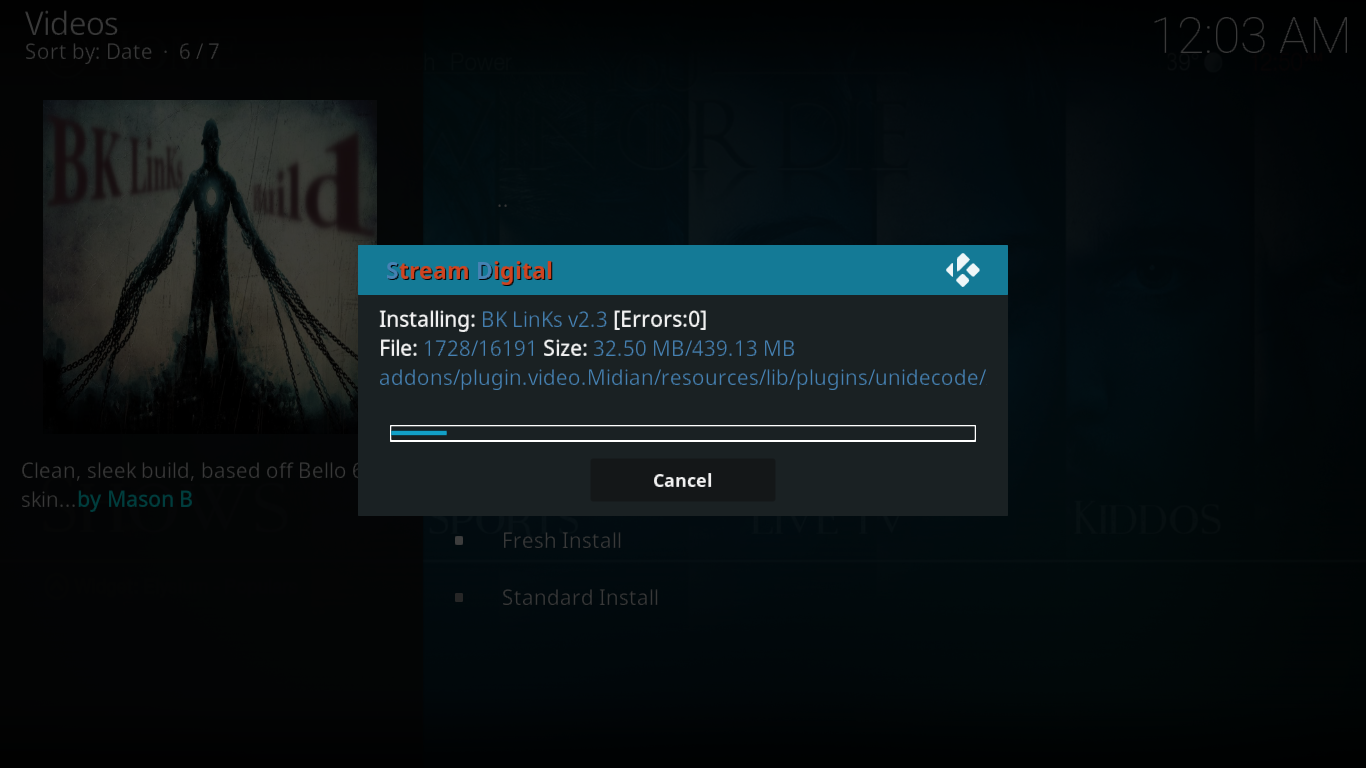 Once the installation completes, you'll be asked whether to reload the profile or force close Kodi. We suggest you click Force Close.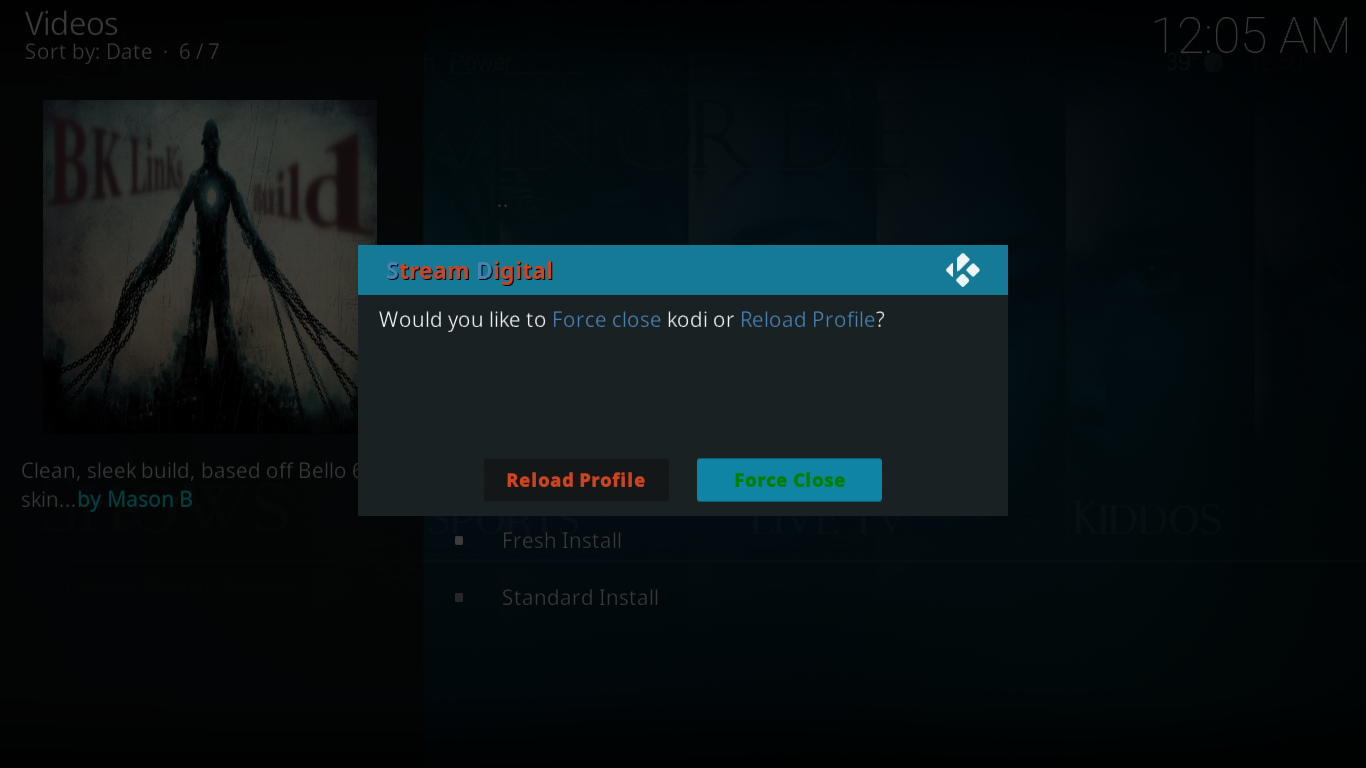 Once you restart Kodi, you'll be greeted by the BK Links Build user interface instead of the familiar Kodi interface.
A Quick Tour Of The BK Links Menu
While this article is not enough to give you a complete tour of every feature of this great add-on, we'll at least have a look at what you can find in each section.
Main Menu And User Interface
The BK Links Build user interface is very sleek and simple. Like many other builds, there's a menu bard towards the middle of the screen with widgets appearing above it when pressing the up arrow and submenu items appearing below it when pressing the down arrow.  At the top lest, you can quickly access your favourites, the build's search functionality and power options.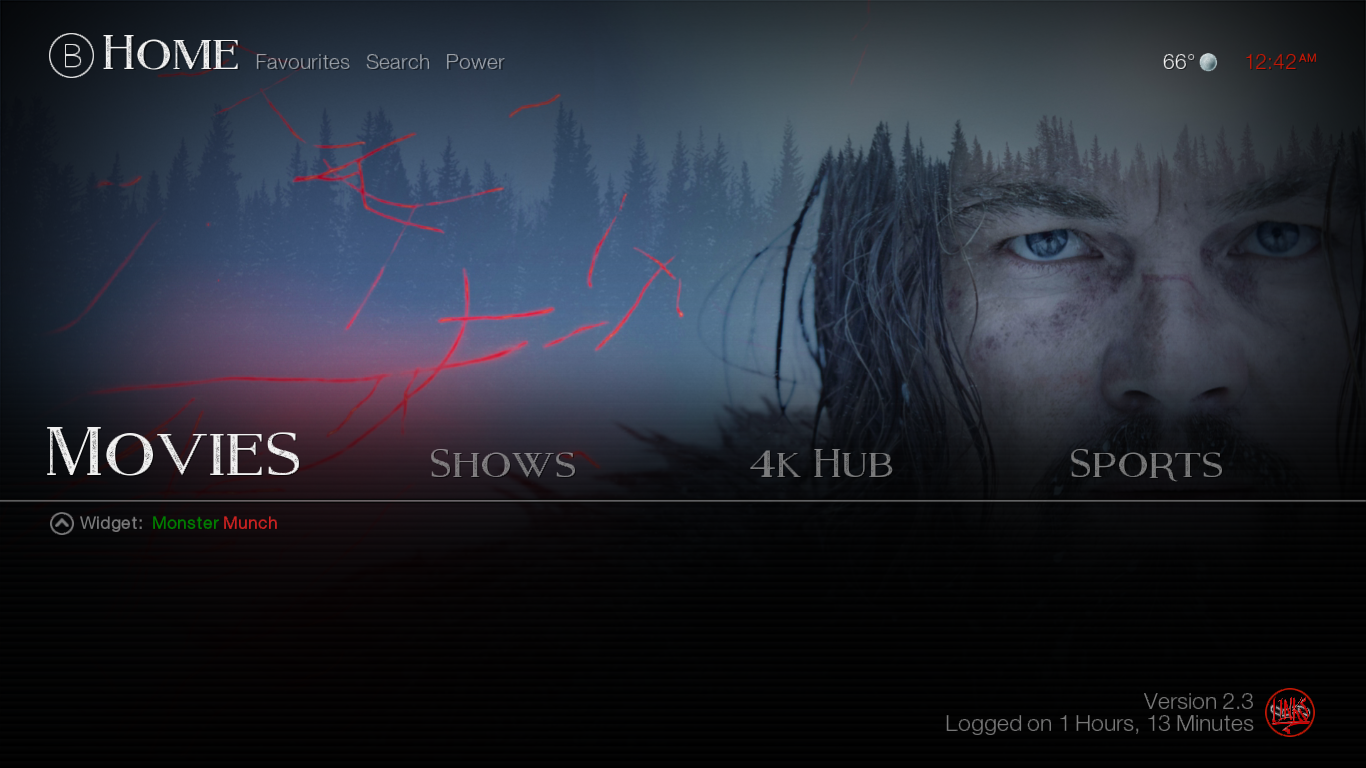 The main menu options are numerous yet they are easy to understand. In all, there are ten of them, each with a name that rarely leaves any doubt about what you'll find under it.
Movies
This section will likely impress every movie fan. There is so much content available. The widget in this section is called Monster Munch. It is a list of close to 700 movies that you can watch by simply clicking its icon.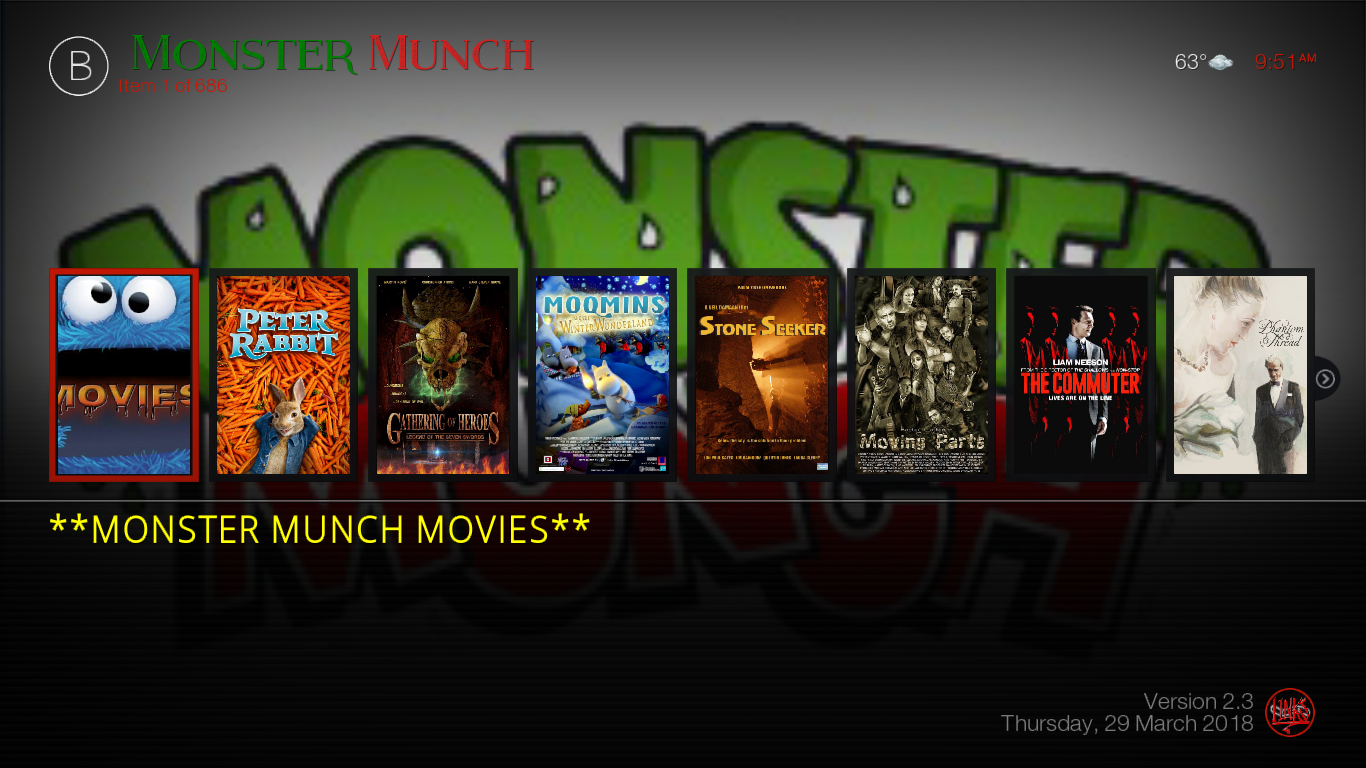 As for the section's submenu, there are options for quickly accessing the movies section of several of the build's add-ons. Some of the best add-ons for movies are included such as Uranus, Placenta, or Supremacy.
Shows
If you prefer TV shows to movies, this section is just as good as the previous one and, again, it pulls content from some of the best add-ons. The widget displays the Popular movies section from the Neptune Rising add-on.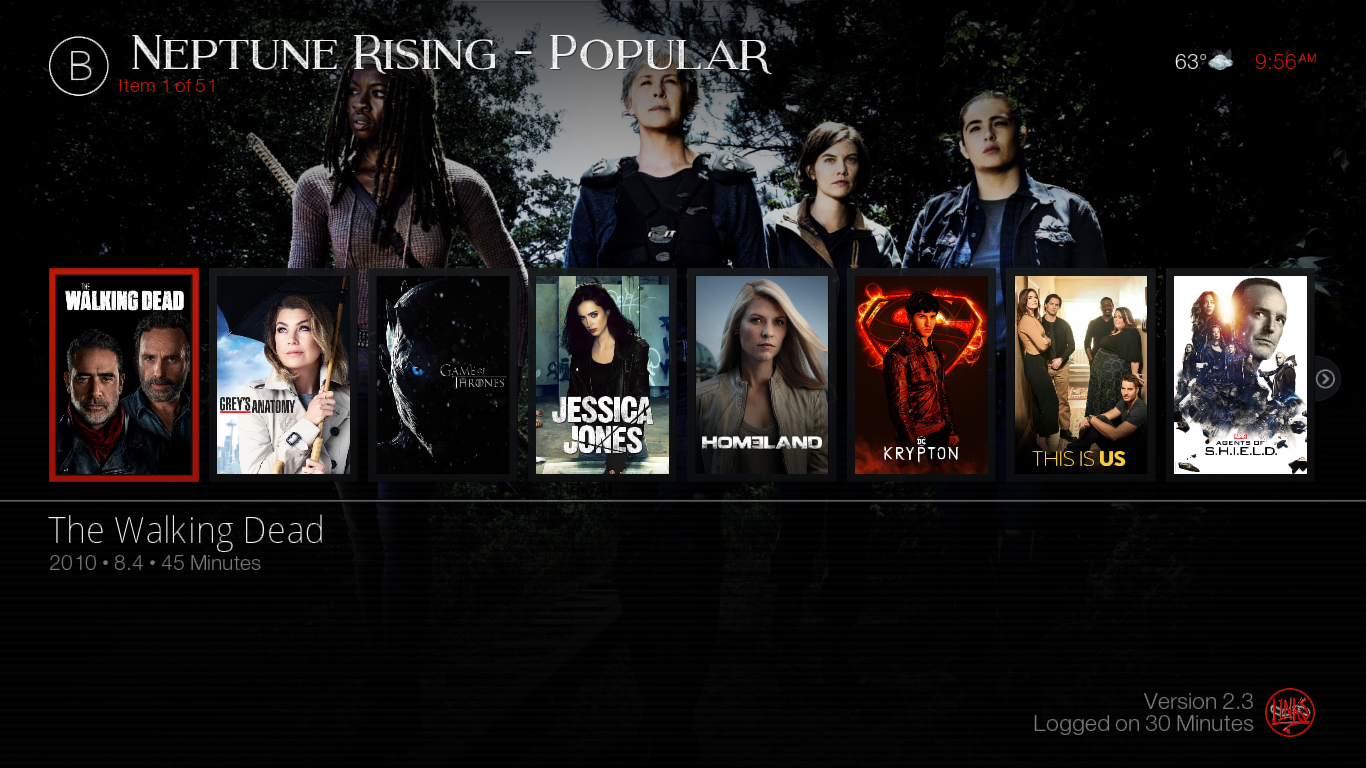 The section's submenu has direct links to some of the best TV content. There's Placenta's By Network list, for example. Another interesting subsection is Catchup TV which has the latest episode of most current TV shows
4K Hub
If you're into Ultra High Definition content–and you have the hardware to support it–you'll be pleased with this section. The widget presents a selection of 4K movies from the Redemption add-on. there are just over 30 titles available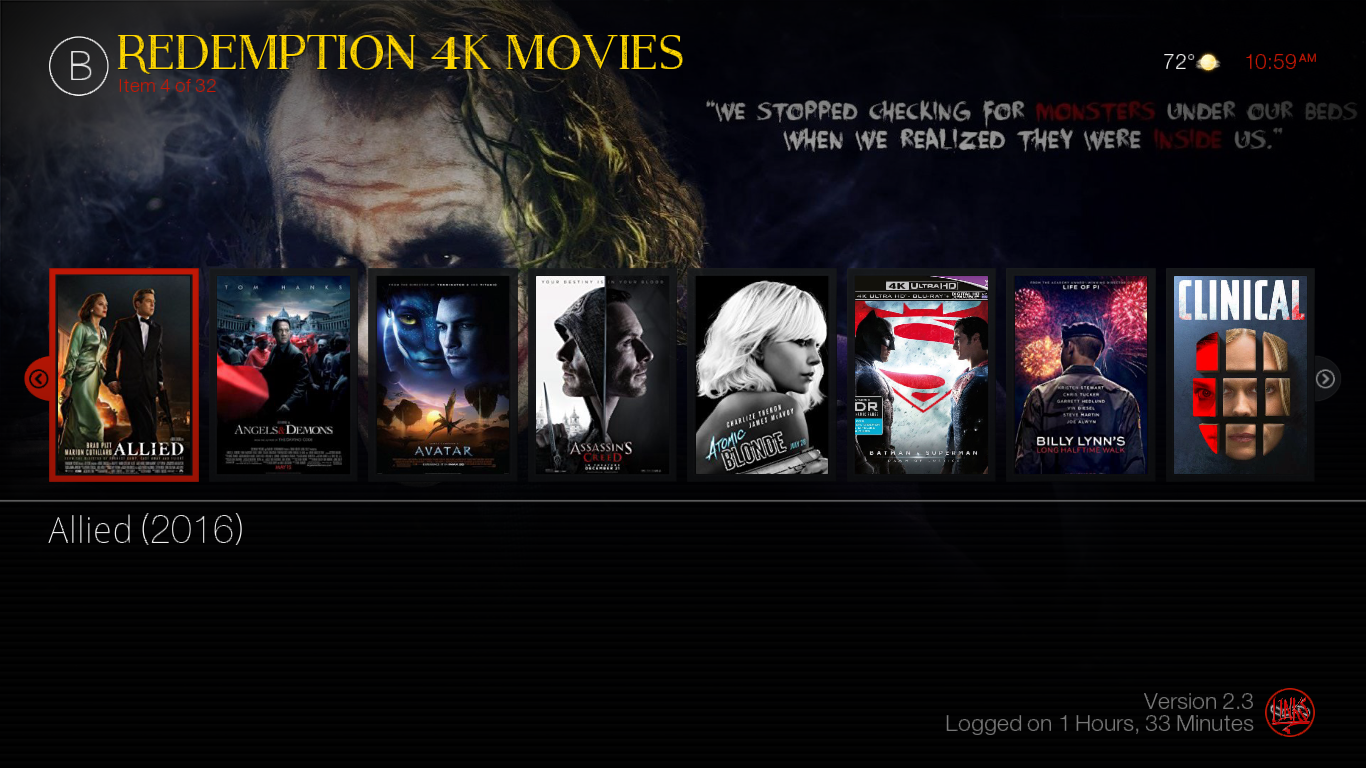 And for even more UHD content, the section's submenu has direct links to the 4K sections of several add-ons such as Dogs Bullock, Supremacy, Maverick, UK Turk Playlists, Star Tec, and Monster Munch. Together, this represents hundreds of titles.
Sports
This is the section for sports fans, as you might have guessed. The variety appears to be just as good ad the previous sections. As a widget, you have direct links to eight great sports add-ons. There's Extreme Sports, Maverick Sports, Motor Replays, Planet MMA, PureSports, SportsDevil, The Loop, and Wrestling On Demand.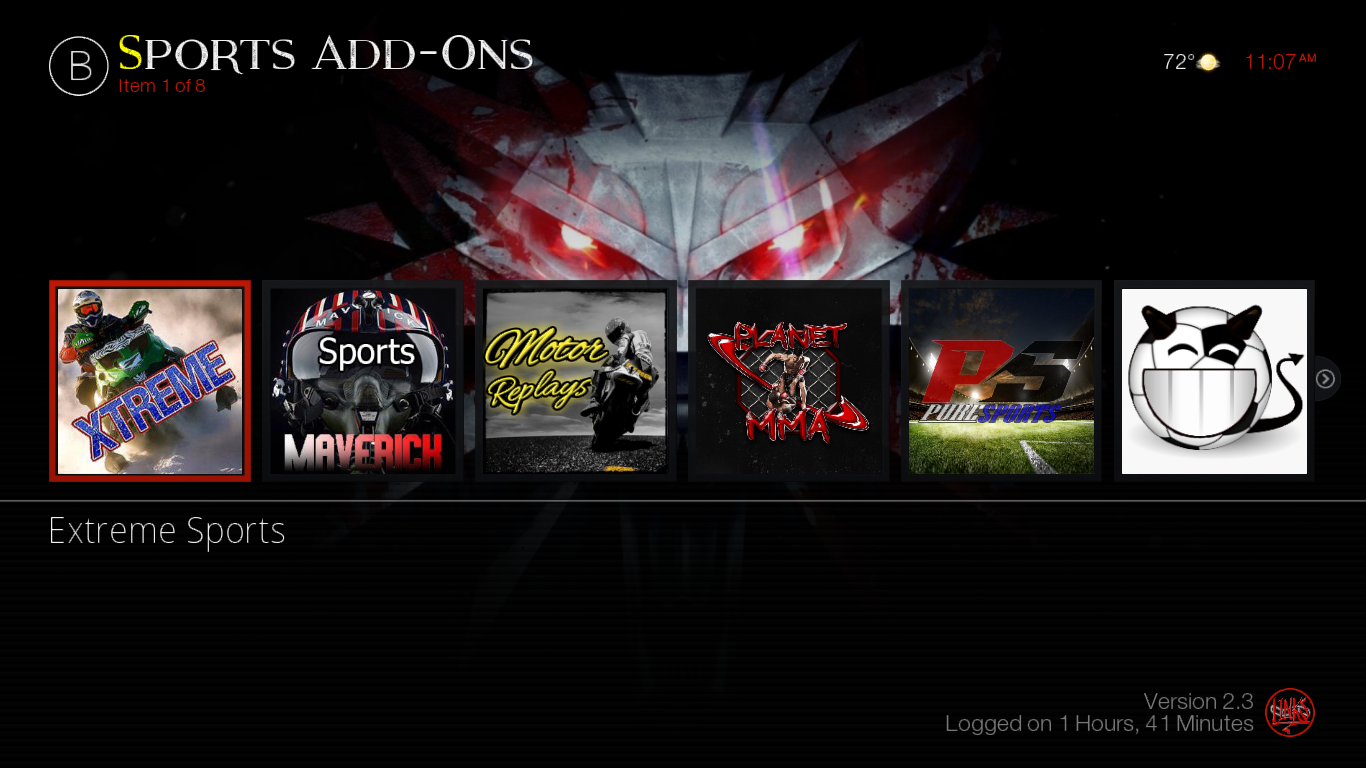 And if those are not enough to satisfy your craving for sports, the submenu has a few more options including a list of 133 live IPTV sports channels.
Live TV
For hard-core cord cutters, this will be a section of choice. And with reason. It includes content from the best add-ons for live IPTV. The section has no widget and the submenu is rather small but don't let that put you off.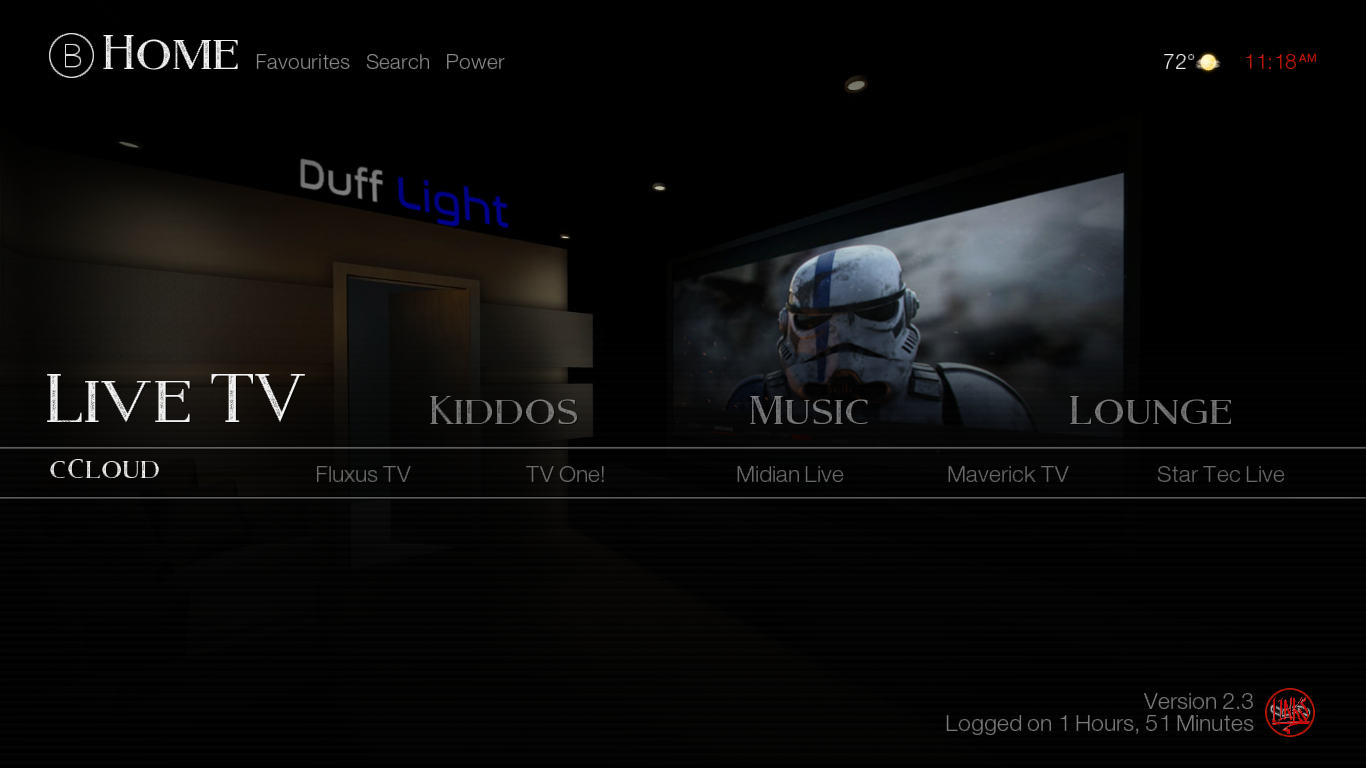 There's still a ton of content available in here. There are live TV selections from CCloud, Fluxus TV, TV One!, Midian, Maverick, and Star Tec. Together, this offers thousands of worldwide TV channels.
Kiddos
Kids will also find some content they'll love in this build. And this is where it is. And best of all, it's not just about movies. Of course, there are movies and the section's widget, for instance, has over 15o titles.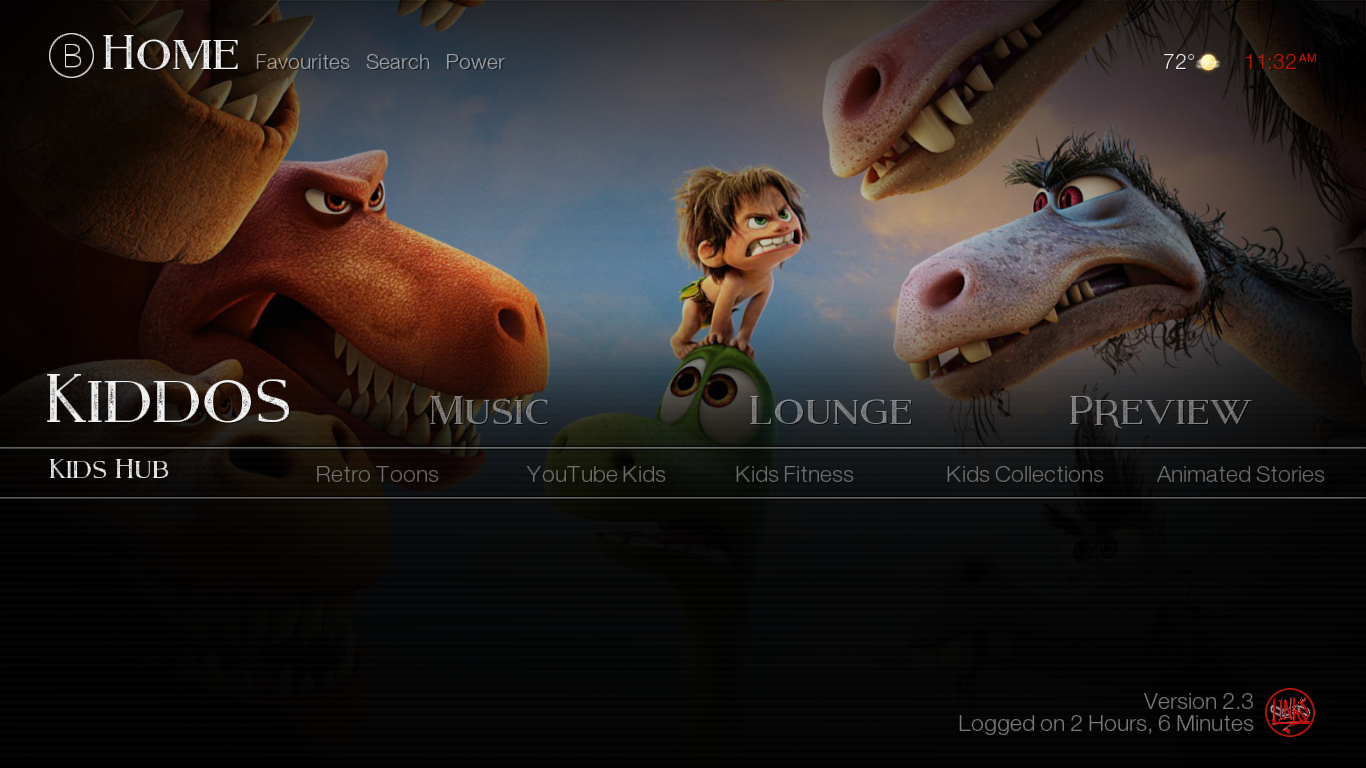 But when you go to the submenu, you'll have more variety. I particularly loved the retro toon section where you can watch cartoons from the past. Kids Fitness is another interesting options if you have active kids that need to move.
Music
Are you a music fan? You'll find your fix in this section. The widget has the World's Top 100 Singles. and the submenu has even more music selection.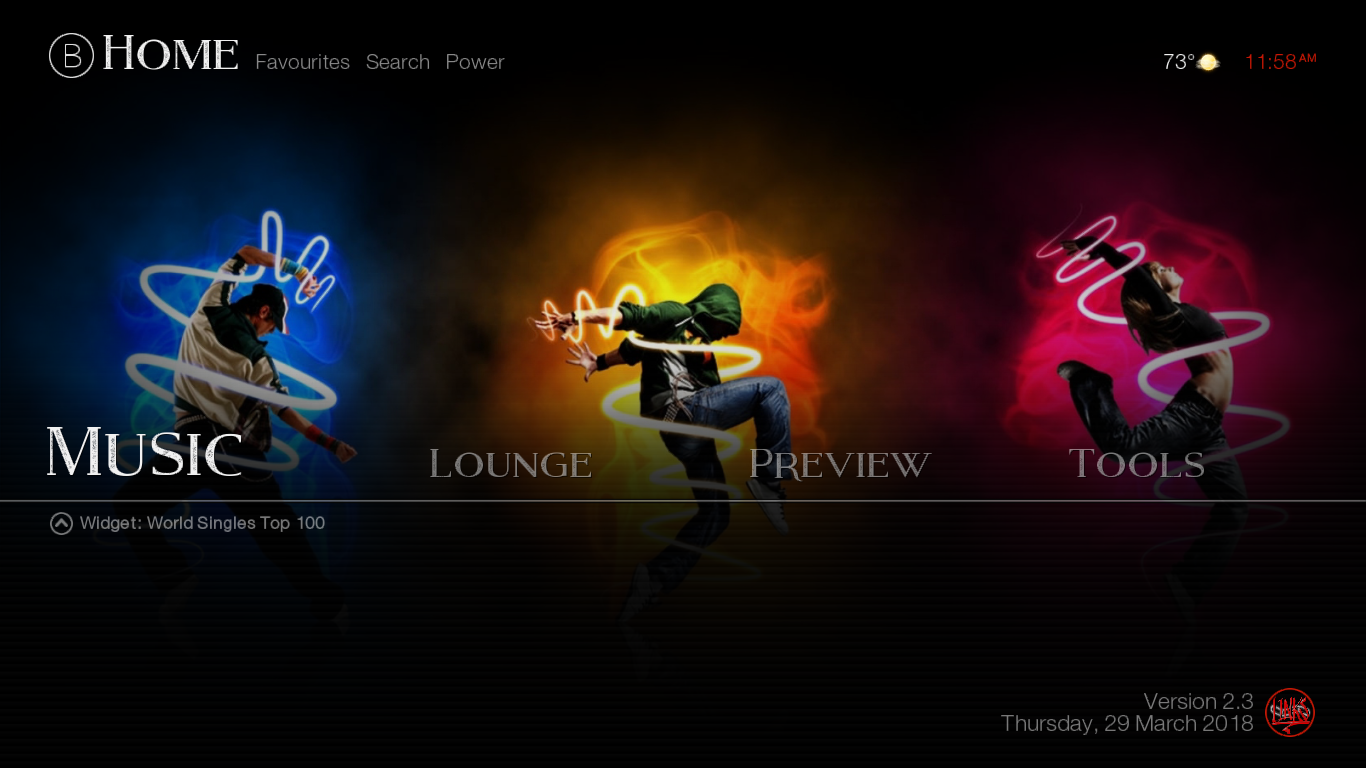 It has a mix of music video feed and audio-only selections. The MPS Streams subsection, for instance, has one of the greatest selection of audio feeds and offers thousands of titles.
Lounge
It's hard to explain what the Lounge section is all about. You'll have to see for yourself, I guess. The widget provides direct links to many movies collections from the Uranus add-on. There are, for example, Chick Flicks, Based on a Ture Story, Star Trek and War categories.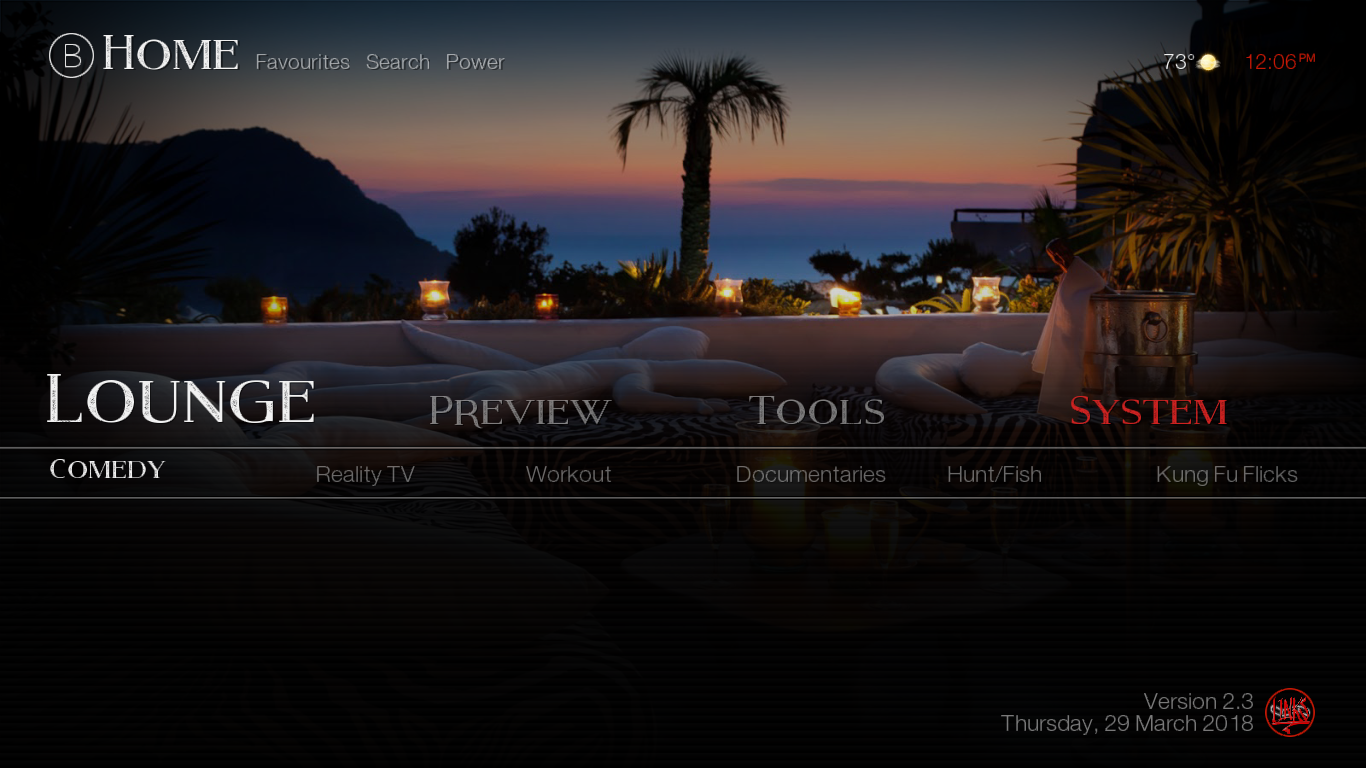 As for the submenu, it has categories like Cooking, Reality TV, Workout, Kung Fu Flicks, or Red Light, an adult content section that is PIN protected.
Preview
I found this last content section somewhat disappointing. I was expecting to find movie previews of upcoming films but instead, I got a complicated structure that requires me to enter my TNT credentials. And to make matter even worse, I couldn't find any information on the subject elsewhere in the build or even on the web. Perhaps one of you readers know what this is all about and would care to explain using the comments section below this article?
Tools & System
you won't find any content in these last two sections. Instead, as their name implies, this is where all the tools and system settings are hidden.
Wrap Up
The BK Links build is another great build that many will love. Although its installation might take a bit of time, it certainly beats having to install each and every add-on it contains by hand. This is the main advantage of builds, You get everything set up in a single installation. As for content, the BK Links build leaves nothing to be desired. Each of its section proposes a great selection of content for all tastes.
Have you tried the BK Links build? What did you like best about it? Did you encounter any issues installing or using it? Please, share your experience with us using the comments below.