We are reader supported and may earn a commission when you buy through links on our site.
Learn more
Dominus Kodi Build – How to Install and Watch Live Streams on Kodi
Downloading individual Kodi addons can be a frustrating process for some users. If you just want to have access to all the very best movies, TV shows, and live sports events quickly, researching lots of different addons is not necessarily going to be for you. This is why Kodi Builds are hugely popular with a great many Kodi users. One quick installation and you can have access to all best addons and more content than you can watch in a lifetime. And the Dominus Kodi Build really is one of the best around right now.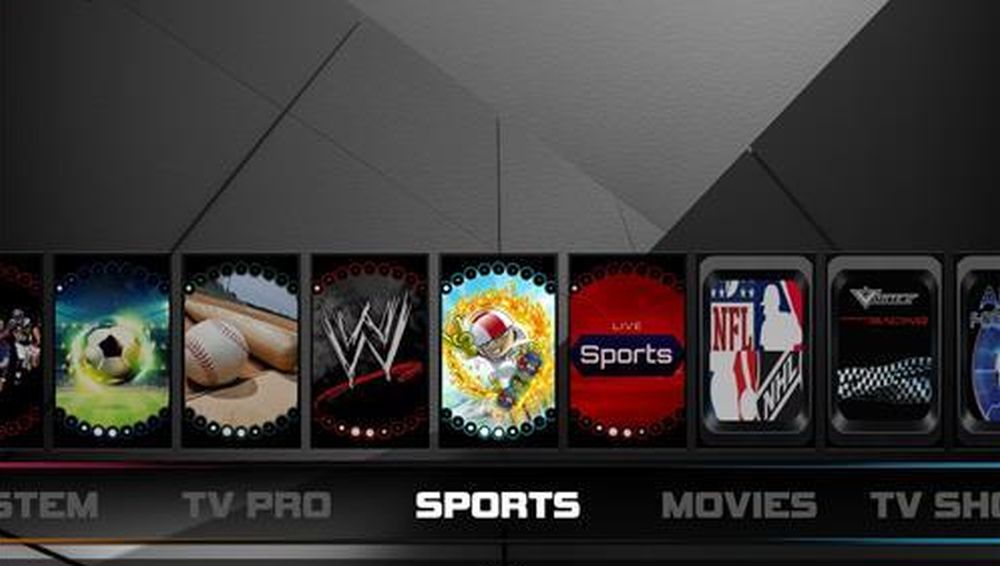 Dominus is beautifully designed and easy-to-use. It has a whole host of great Kodi addons installed on it and, as a relatively new build, users can be pretty confident of everything working well for them. As you will see from our review below, we found in testing that Dominus was seriously impressive. In this article, you can find out pretty much everything you need to know about the Dominus Kodi Build and we will also give you an easy-to-follow guide to get it downloaded and working on your device quickly.
30-days money back guarantee
Before You Download the Dominus Kodi Build, Install a VPN
Downloading a Build such as Dominus opens up a whole world of entertainment from some of the best unofficial addons available for Kodi. But users should beware that this entertainment can come with a few risks involved, as some unofficial Kodi addon can enable users to access and view copyrighted content. Copyright holders are pushing back against this and have been known to send legal letters or even take further action against users. It is therefore imperative for Kodi users who are watching content on these addons to take the necessary steps to protect themselves. The best way to do this is with a VPN. A VPN encrypts everything you do online to keep it safe from prying eyes. It also hides your IP Address which makes it much harder to trace your online activity back to you. The question is, which VPN is the right one to use with Kodi?
The Best VPN for Kodi – IPVanish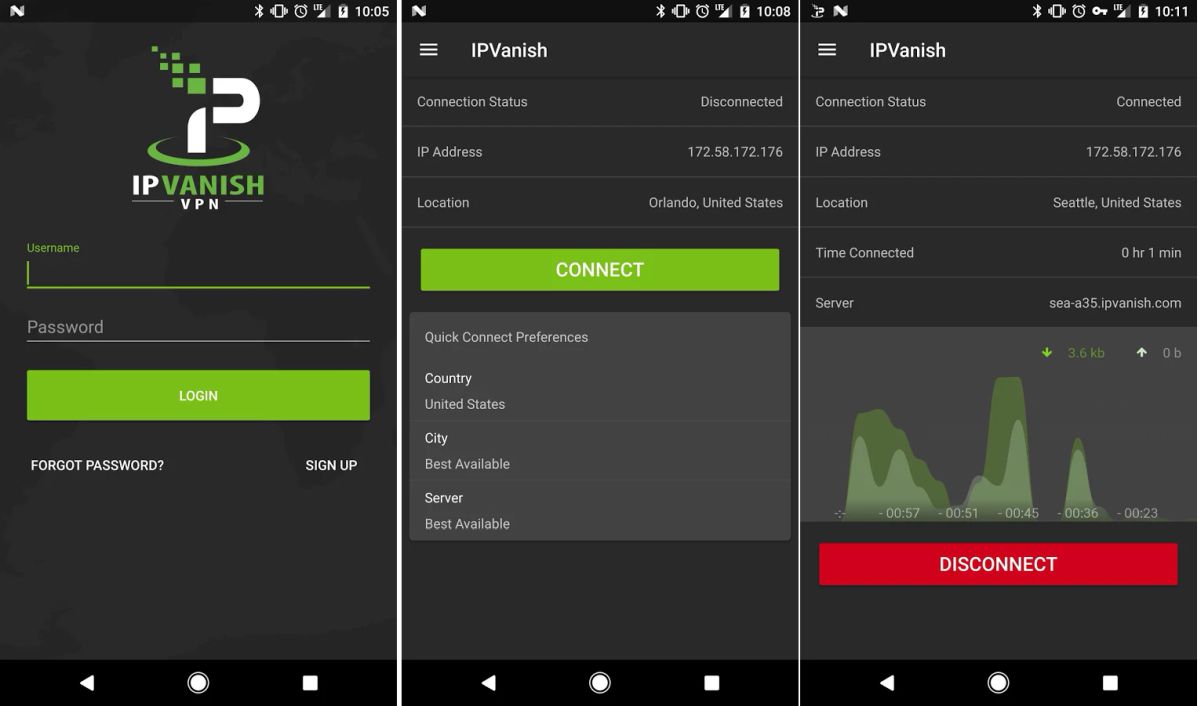 Our research has led us to believe that the best VPN for Kodi users is IPVanish. IPVanish offers consistently fast connection speeds across its entire server network, which is exactly what is needed to stream media content. Their server network is a big one too, with more than 950 servers in 60 countries all over the world. This means Kodi users have a huge number of servers to choose from and can unlock content from almost anywhere. IPVanish is one of the securest VPN provider too. It has state-of-the-art encryption and a no user logs guarantee which means you can be confident about your privacy. IPVanish has no restrictions on either file types or data amounts that you can use, which is perfect for Kodi users who stream a lot of content from different sources. You can download IPVanish's dedicated apps onto almost any device you might ever wish to run Kodi on too. Put everything together and there is little doubt, IPVanish is the best VPN around for Kodi users at the moment.
***EXCLUSIVE: IPVanish offers a 7-day money back guarantee which means you have a week to test it risk-free. Please note that Addictive Tips readers can save a massive 60% here on the IPVanish annual plan, taking the monthly price down to only $4.87/mo.
How to Install the Dominus Kodi Build
The Dominus Kodi build has been developed by the good people at Cellar Door TV and is located in their own repository. It is not the only Kodi build they have available, but in our view , it is just about the best. The installation guide follows the same pattern as most Kodi Builds, but since this Build is downloaded using a Wizard rather than a standard repository, it does differ a little from the norm towards the end of the process. Our guide gives you a simple step-by-step guide which is tested and works, so just follow the instructions below and you should have no problems whatsoever:
Open Kodi and click on the Settings icon which resembles a gear wheel and is located in the top left of the screen.
Click the File Manager tab which can be found at the bottom of the screen, and then double-click on Add Source which is on the left-hand side of your screen.
A pop-up box called Add File Source will appear. Click where it says <None> and then enter the following URL exactly: https://cellardoortv.com/wizard. Click OK and then give this new source a name, such as CellarDoor, before clicking OK again.
Then click on the Addon Browser icon, which looks like an open box and can be found in the top left of the screen.
Click on Install from zip file, then select Cellar Door, followed by plugin.program.CellarDoorTVwizard.zip. Click OK and this will install the Cellar Door Wizard onto your Kodi.
Now go back to the Addon Browser menu and click Install from repository. Then scroll down the page to find the Cellar Door Wizard.
A pop-up window will appear once the Cellar Door Wizard has installed giving you details about their latest build. Feel free to click Dismiss to close it and to just click Continue on the Settings page which will appear after that. The Cellar Door Wizard will then invite you to open the Build Menu in another pop-up window. Click on Build Menu to open this.
From the Cellar Door Wizard Build Menu, select Dominus Build and then follow the simple onscreen instructions to perform a Standard Install.
When prompted, click Force Close to close Kodi down. Once it has closed down, reopen it, and it should now open in the Dominus Build.
Dominus Build Review
The Dominus Kodi Build has been developed by the Cellar Door TV development team. It is a beautifully designed build, which is built on the Skin layout CDTV Infusion 2.1. This has been developed by the Cellar Door TV team from Konfluence Skin, which those in the know about Kodi builds will be familiar with. What this means in layman's terms is that the Dominus Build has a sleek and easy-to-use design with font and background images which offer a slightly futuristic, even sci-fi feel to the build.
Just as important as the design of a build is the content and Dominus brings plenty to the table on that front too. It is a relatively new build and as such, the vast majority of the addons included with it are fully functional. They include Nemesis, Poseidon, Stream Hub, UK Turk Playlists, Bob Unleashed, and many more. Users can search for content directly on the Kodi home pages rather than having to open up individual addons themselves, which makes the whole Kodi experience quicker and easier. The main menu options available on the Dominus Build are:
TV Pro
This section allows you to search for live TV channels which are available from all the best IPTV addons. There is an enormous selection for users to choose from and in testing, we found the majority of links worked well and stream quality was, for the most part, of a pretty high standard.
Sports
This is the place to look for live and on-demand sports content, with content regularly updated and easily searchable. We had no trouble tuning in to all the big sports events and there was also a wide range of more obscure content available as well.
Movies
Many Kodi users are after Movie streams and the Dominus Build brings together many of the best on-demand movie apps to give you access to as broad a selection as you will find anywhere on Kodi. Whether you want the latest releases, classic movies from days gone by, or anything in between, this build has what you need.
TV Shows
This is the place to search for all the latest box sets and the biggest TV shows. It also offers a huge range of content going back throughout television history. UK and US content is by far the most prevalent here, but there is also a decent selection of international content too.
Kidzone
If you like to let the kids find something to watch on Kodi, then the Dominus Build's KidsZone will seem like manna from heaven. It sources content from all the best addons to bring a huge selection of movies and TV shows suitable for kids of all ages.
Music
Whether you want music videos; live concerts, radio streams, or music TV channels, this is the place to go. No matter what your musical tastes, there is plenty here to keep Kodi users tapping their feet for weeks.
Build Compatibility
Some Kodi builds are not compatible with all of the devices users like to run Kodi on. At times, this can be very frustrating for users. But fortunately, there are no such problems with the Dominus Build. It is compatible with every device you can run Kodi on. This includes the Amazon Firestick and Amazon Fire TV, as well as Android devices such as the Nvidia Shield TV. This means that no matter how you use Kodi, there is no reason why you cannot enjoy everything that the Dominus Build has to offer.
Conclusions
The Dominus Build for Kodi is a fantastic addition to the canon of Kodi builds and, if you prefer using Kodi with a build, it is one you should definitely try out. It brings together all the biggest addons to ensure you have access to the widest range of content possible. It is easy to install and once up and running really straightforward and intuitive to navigate around. The quality of streams is generally good with few broken links and, in testing, we found very little to grumble about.
Have you tried the Dominus Kodi Build? How did you find it? Was our installation guide and review useful? Did you encounter any issues using the Dominus Kodi build or streaming content on it? We always like to hear your thoughts and experiences, so why not share them with us in the comments section below?