We are reader supported and may earn a commission when you buy through links on our site.
Learn more
Elektra Vault Kodi Add-on: How to Install Elektra Vault and Quick Use Guide
If you love genre movies, high-rated TV shows, or streaming live TV channels, then you'll want to check out the Elektra Vault add-on for Kodi. This gives you access to a selection of recent movies in very high quality, as well as themed groups of movies like superhero films or sci-fi films. You can also use the add-on to stream some TV shows and to watch live sport or movie TV channels. Read on for full instructions on how to install the Elektra Vault add-on for Kodi and how to use it.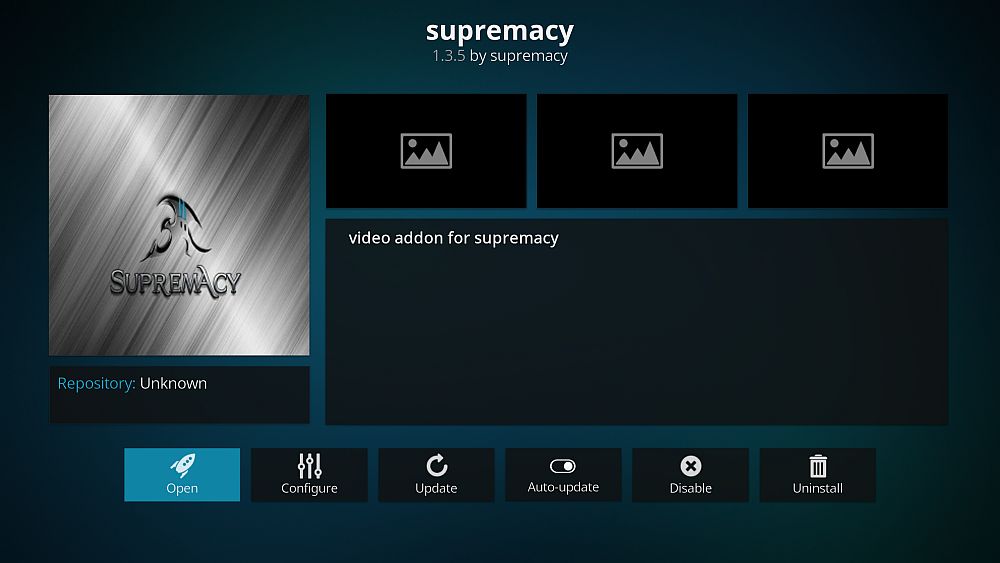 30-days money back guarantee
Before Using Add-Ons for Kodi, Get a VPN
Although the Kodi software is open source and fully legal to use, some add-ons for Kodi allow you to access copyrighted content illegally. That means that these add-ons exist in a legal grey zone, and if you use them over an unsecured internet connection then you could be liable for a fine or for prosecution if you are caught.
To avoid the possibility of any legal problems when using add-ons for Kodi, it's a good idea to get a VPN. A Virtual Private Network will protect you by encrypting all of the data that you send over the internet, so that even your ISP will not be able to see what sites you have been accessing or whether you have been streaming any content illegally.
There are so many VPN providers out there though that it can be hard to choose one. So here are the factors that we have judged to be most important when selecting a VPN provider:
Fast connection speeds
Support for several different operating systems
Plenty of servers in many different countries
No logging
We Recommend IPVanish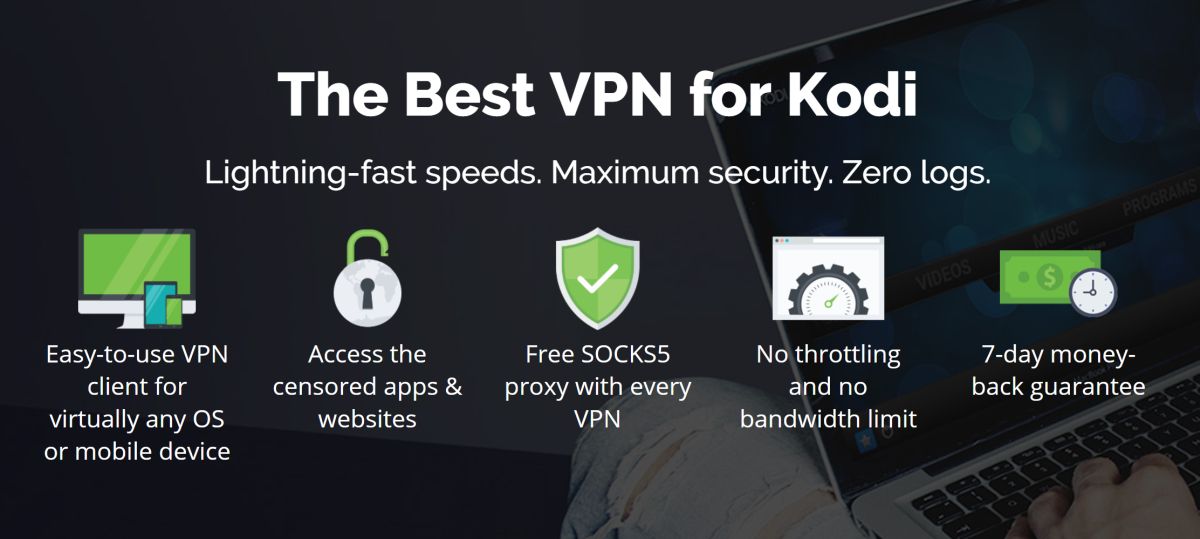 The VPN that we recommend for Kodi users is IPVanish. With 850 servers in 60 countries around the world, lightning-fast connection speeds, a strict no-logging policy and strong 256-bit AES encryption, you'll never be left wanting for privacy or performance. Moreover, this provider offers dedicated software support for Windows, Mac, iOS, Android, and many other devices including the Amazon Fire TV stick. IPVanish meets every one of our requirements and is ideal for users who want to stream content using Kodi add-ons.
If you want to try out IPVanish, we have a special offer which is exclusive to Addictive Tips readers! You can get a huge 60% discount on the yearly plan, which works out to only $4.87 per month. There's even a 7-day money-back guarantee so you can buy in confidence.
Now that you have a VPN in place and you are safe from any legal problems, we can move on to installing the add-on.
How to Install the Elektra Vault Add-On
To install the Elektra Vault add-on, we first need to add the supremacy repository to our Kodi system, so that we can download the add-on from there. We'll walk you through this process now.
Before we can add any repositories or add-ons we need to enable "unknown sources" in Kodi's settings:
Open Kodi and click on the gear icon to enter the System menu
Go to System Settings > Add-ons
Toggle the slider next to the "Unknown sources" option
Accept the warning message that pops up
Here's are the step by step instructions for how to install the Elektra Vault add-on:
Begin on your Kodi homepage
Click on the settings icon, then go to File Manager
Click on Add source
Click on the box where it says <None>
Enter in this URL: https://supremacy.org.uk/zip/repo/ Make sure to type it exactly as written, including the https://, or it won't work
Give the source a name. We'll call it supremacy
Click OK
Go back to your home screen
Click on Add-ons
Click on the icon that looks like an open box
Click on Install from zip file
Click on supremacy, then on repository.supremacy-1.2, then on repository.supremacy-1.2.zip
Wait for a moment and you'll see a notification once the source has been installed
Click on Install from repository
Click on supremacy
Click on Video Add-ons, then on Elektra Vault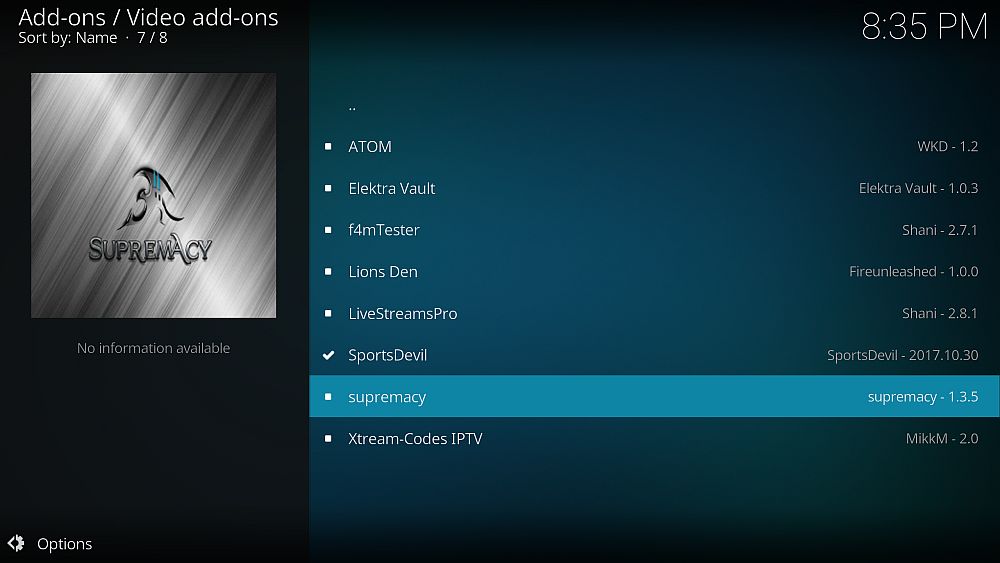 A screen will open describing the add-on. Select Install from the menu at the bottom
Wait for a moment and you'll see a notification once the add-on has been installed
How to Use the Elektra Vault Add-On
Now that the add-on has been installed, we're ready to use it to stream movies, TV shows, and live TV channels.
To use the Elektra Vault add-on:
Begin on your Kodi homepage
Go to Add-ons
Go to Video add-ons
Click on Elektra Vault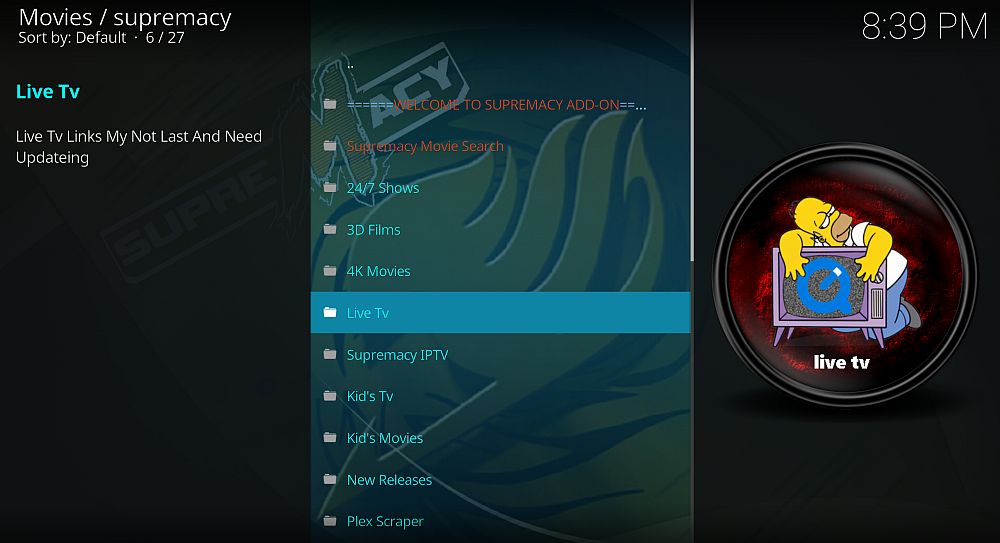 Now you will see categories like Latest Movie Releases, 4K, Sky Movies, Boxsets, TV Shows, Documentaries, Xbox Section, Fitness Section, Rays Ravers, Live Television Server 1 2 and 3, Live Sport Events, and Live PPV

The 4K section is great is you have a large screen and want to stream movies in ultra-high definition. Click on 4K and you'll see a list of movies, with a cover image for each movie in the box on the right. Click on the title of a movie to begin the high definition stream. When you click a title it can take a moment to find a streaming link, so be patient while it loads. When the playback begins, you'll see that the quality is extremely high
Another fun section is the Boxsets section. If you are a fan of genre movies, then you'll love this section! It has groups of related films put into one category together, like all the X-Men movies or all of the Alien movies. When you click on a collection it will take you to a list of all the movies in that group. Then you just click the title of any movie and the stream will begin. These streams tend to be in nice quality of at least 720p too, so the movies always look great
For general films, you can try the Latest Movie Releases section. Each section will show you a list of the most recent movies, the majority of which are in high quality and look great. Click the title of any movie to begin playback. Unfortunately, there isn't a way to search through movie titles, so you'll have to browse to find what you're looking for
Another alternative for movie watching is the Sky Movies section, which has links to live streams of the various different Sky Movies channels. This is great if you want to put some movies on in the background while you are hanging around the house
The TV Shows section has a small but well-chosen selection of the most popular and talked about shows, once again with the episodes playing in high quality. Select a show from the list, then click on the title of an episode to begin playback
The Xbox section is notable as it is unusual. It has a list of news items, reviews, trailers, and gameplay footage in video form all of which is related to the Xbox. If you're an avid Xbox gamer and you like scrolling through YouTube to find gaming-related content, then you might find this section fun to browse through
The Live TV sections are very well organised. Here you'll find live streams of popular TV channels like all the BBC channels from the UK, the Sky Sports channels, and the popular European beIN sports channels. Click on the title of a live stream and the add-on will automatically open up a local proxy for you so that you can watch channels from outside of your geographic region, and the stream will begin. This is helpful if you want to watch content which is time sensitive like news or sporting events
The Live Sports section is also well organised. When you click into the section, you'll see a list of all the sporting events which are happening today, along with their start times and the players or teams that will be involved. The only unfortunate thing is that this doesn't specify which sport the event is for! But if you like sports then you'll probably be able to recognise the team names anyway. The Live Sports section is powered by the SportsDevil add-on, so you'll need to have that add-on installed too to use it. However, if you don't have SportsDevil installed yet then the Elektra Vault add-on will guide you through the installation process, so it's very easy to follow
DON'T FORGET
: Use a VPN when streaming through Kodi. IPVanish gives our readers 
an exclusive discount of 60%
 and you'll only pay $4.87 a month to keep your browsing safe and private.
Conclusion
The Elektra Vault add-on doesn't have the biggest selection of movies, TV shows, or live streams. However, it does have extremely high-quality streams and neatly organised categories. While you will probably want some other movie and TV streaming add-ons on your system to get all the variety you need, if you're looking for a specifically high-definition version of a recent popular movie, or few a newly released movie, then Elektra Vault is absolutely worth installing. As the name suggests, it has a strong showing of genre content like superhero movies, genre TV shows, and streaming movie channels.
Have you tried out Elektra Vault? Or is there another TV and movie streaming add-on which you prefer to use instead? Then let us know in the comments below!