We are reader supported and may earn a commission when you buy through links on our site.
Learn more
FilmRise – YouTube Kodi Add-on to Watch Independent Movies on Kodi
If you're a big film buff, or if you like to watch smaller independent films, or if you just want to watch something a bit different for once, then you can try out the FilmRise service. FilmRise is a film and distribution company that was founded by film industry veterans to promote and showcase smaller films that might otherwise have been overlooked. The company covers a range of genres, including documentaries, indie movies, and comedy TV shows.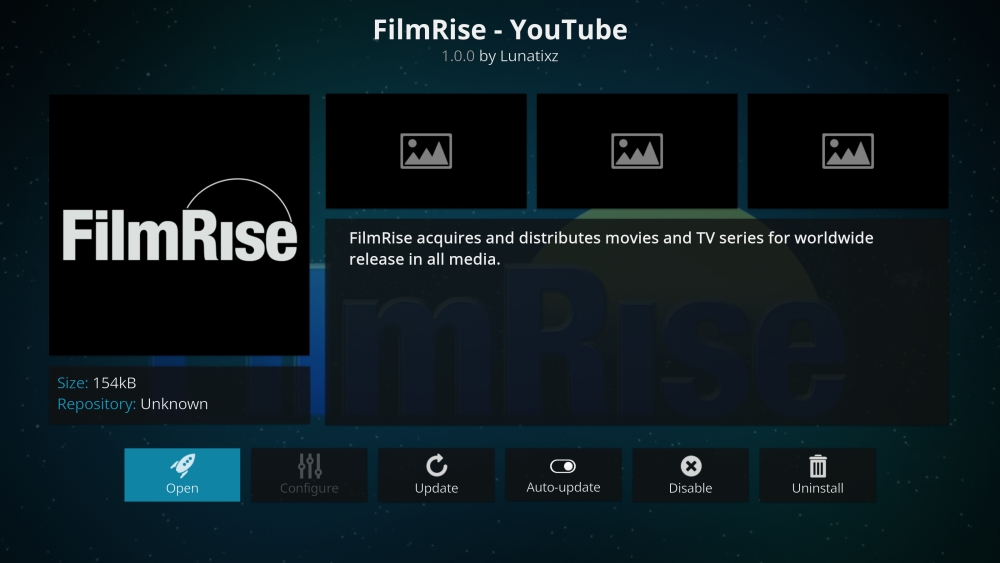 One neat and unusual feature of FilmRise is that they share a large portion of their catalogue freely with the public. You can watch their movies on a variety of platforms and on-demand networks. Because they put a bunch of their movies up on YouTube, you can watch them freely. There's also an add-on available for Kodi which pulls data from FilmRise's YouTube channel and displays it in through your Kodi system. This means that the content is legally acquired and shown, so if you're worried about streaming movies illegally and you want a legal alternative, this is a great choice. This add-on isn't for those who are looking to watch the latest big Hollywood released on Kodi, but it's great for exploring lesser-known films and maybe even finding a new favourite.
If you want a way to find interesting new independent films and watch them on your computer or TV, then this is an add-on you'll want to check out. Below we'll walk you through the steps to install and use the FilmRise – YouTube add-on for Kodi.
Reminder
Because Kodi is open source, anyone may look through the code and modify it to their own specifications, and then share their new code with others. This is how add-ons are created: someone wants to give their version of Kodi a new feature, so they write some extra code to integrate with the Kodi software. Once the code is bundled up into an easy to use form, it can be shared over the internet so that anyone can download it and add it to their Kodi system to replicate the functionality.
This is part of what makes Kodi so great to use – the active community of users and developers who create new add-ons to let the Kodi software do even more. However, these add-ons are generally not checked or approved by the official Kodi developers. This means that some add-ons will allow you to access content illegally, such as by allowing you to access films or TV show episodes which are copyrighted. Predictably, ISPs and copyright holders take a dim view of this practice, and Kodi in general.
While Filmrise operates completely above board, you'd still do well to protect your privacy against overzealous authorities with a virtual private network.
For Kodi Users, We Recommend IPVanish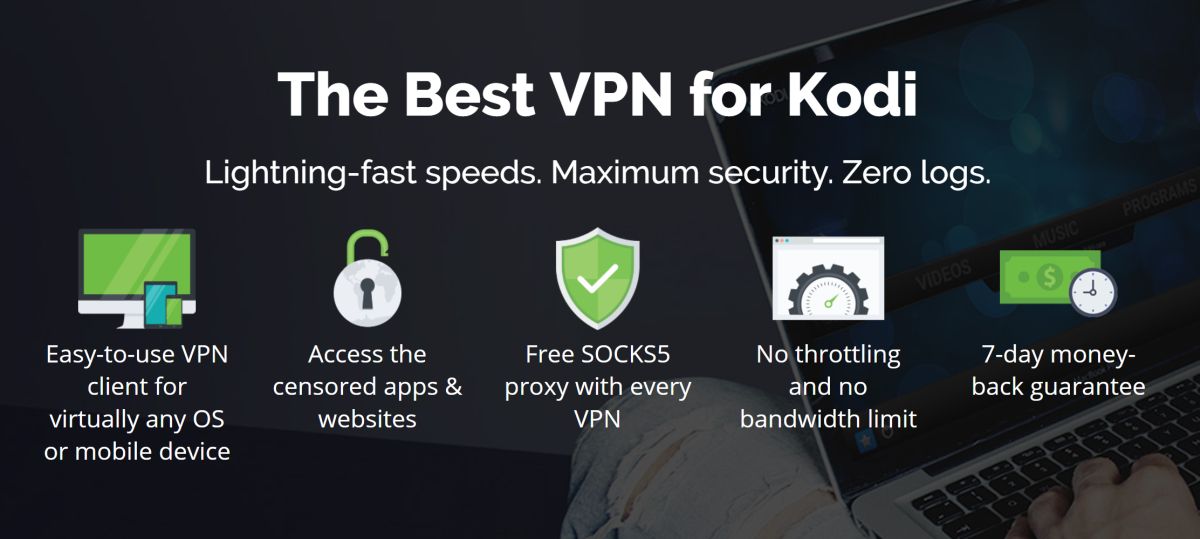 The VPN provider that we recommend for Kodi users is IPVanish. It has lightning fast connection speeds, strong 256-bit encryption to keep your data safe, and a no logging policy to keep your data private. The server network covers more than 850 servers in 60 countries, and the easy to use software is available for Android, iOS, PC, and Mac, so you can protect all of your different devices with just one VPN account.
IPVanish offers a 7-day money back guarantee which means you have a week to test it risk-free. Please note that Addictive Tips readers can save a massive 60% here on the IPVanish annual plan, taking the monthly price down to only $4.87/mo.
With this information out of the way, now let's move onto instructions for installing and using the FilmRise – YouTube add-on:
How To Install The FilmRise – Youtube Add-on For Kodi
The FilmRise – YouTube add-on is hosted in the official Kodi repository, which means that it's dead easy to install. You don't need to add a new external repository to your Kodi system, as all Kodi installations come with the official Kodi repository already installed and ready to use. Just follow these simple steps to get the add-on installed:
Start on your Kodi home page
Go to Add-ons
Click the icon that looks like an open box
Go to Install from repository
Go to Kodi Add-on repository
Go to Video add-ons
Click on FilmRise – Youtube and then click Install
Once the installation is complete, you'll see a notification telling you that the add-on has been installed
Now you're ready to use the add-on to start watching movies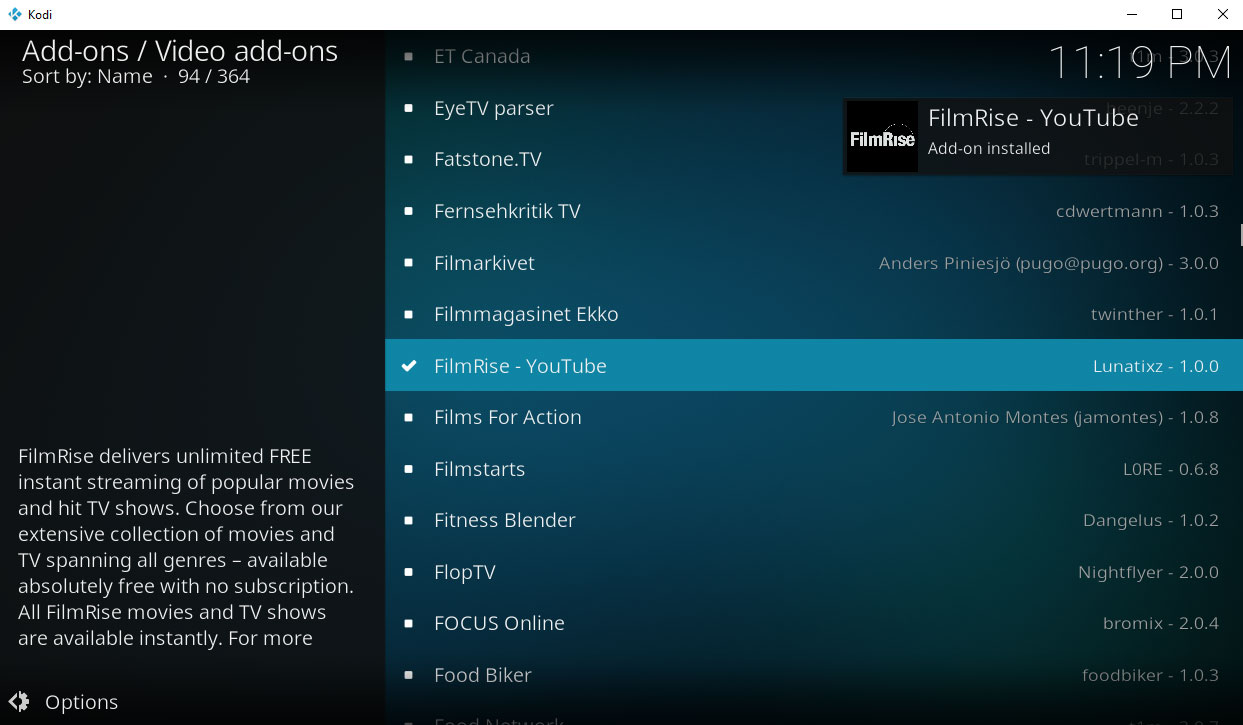 How To Use The FilmRise – Youtube Add-on For Kodi
Now that the add-on has been installed, we'll show you how to use it to watch movies. The add-on is simple to use, however, unfortunately there is no search function for movies. So if there's a particular movie that you want to watch, there's no easy way for you to find it. However, the movies which are available are divided up into categories and genres, so you can always browse a genre to search for films in a particular style. Who knows – you might even discover a secret underrated gem of a film while you're browsing!
Here's how to use the FilmRise – Youtube add-on once it has been installed on your Kodi system:
Start on your Kodi home screen
Go to Add-ons
Go to Video add-ons
Click on FilmRise – Youtube
You can select any movie and click on its title to start the stream
Alternatively, you can also search through the other categories in addition to movies, some of which include films too. You'll find a list of categories including sections like LGBT, Cinema, Cinematheque or Documentaries, all of which contain films as well as TV shows and other videos. Take a browse around to find something new to watch
Conclusion
Movie buffs, independent film fans, and those who are just looking for something a bit different to watch will love the FilmRise – YouTube add-on. The films featured in this add-on are collected and shared legally, and they are hosted on the YouTube video site. That means that the films will always stream quickly, reliably, and in high quality. If you want to watch a big Hollywood blockbuster, then this isn't the add-on for you. But if you want to find an interesting and less well-known film to watch through your Kodi system then then FilmRise – YouTube add-on is a great choice. The add-on doesn't have a search feature, so you'll need to browse by category rather than by finding a particular movie, but other than this small annoyance the add-on is extremely easy to use and well worth looking at.
Do you use the FilmRise – YouTube add-on? Do you enjoy its selection of indie movies, or do you prefer watching the bigger Hollywood movies? And what add-ons do you use for that? Let us know in the comments below.