We are reader supported and may earn a commission when you buy through links on our site.
Learn more
How to Fix Kodi Buffering on Amazon Fire Stick or Fire TV
Kodi is an amazingly robust streaming platform, but the fun grinds to a halt the minute you see the dreaded buffering wheel. What is it, why does it appear, and most importantly–how can you fix it? We answer these questions in today's troubleshooting walkthrough.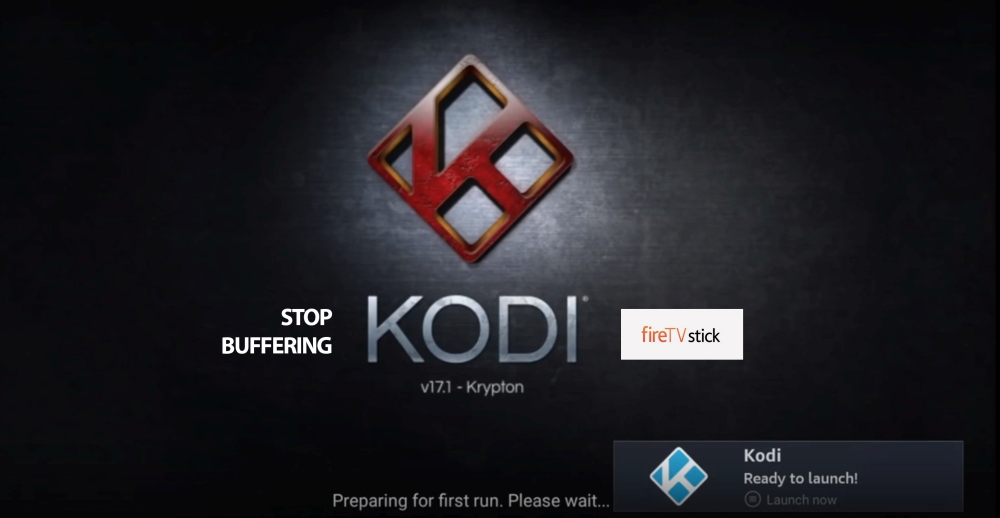 Have you ever been watching a movie when suddenly everything comes to a screeching halt? That frustrating "Buffering…" message can put a stop to binge watching in an instant. It's frustrating, it's embarrassing, and frankly, it shouldn't exist. There are a number of possible causes to Kodi buffering issues on Amazon Fire TV and Fire Stick devices. Finding out which one interrupted your live sports can be a hassle, however. Use our guide below to fix the most stubborn Kodi buffering problems so you can get back to streaming on your Fire TV!

30-days money back guarantee
Use a VPN to Stop ISP Throttling and Fix Kodi Buffering
One of the more frustrating causes of Kodi video buffering issues is ISP throttling. Although Kodi itself is completely free and legal to use, some of the add-ons you can install make it possible to access pirated content. Companies have started putting pressure on ISPs in an effort to kill Kodi download before they complete, which has resulted in frequent throttling of all Kodi traffic. Throttled downloads means slower streams, and it could very well be the cause of your buffering problems.
To defeat ISP throttling and to keep your online activities safe from prying eyes, always use a VPN when watching movies on Kodi. VPNs create a tunnel of encryption between your home device and the world wide web. Hackers can't steal your information, government agencies can't spy on you, and ISPs can't monitor your activity or throttle Kodi downloads. With a VPN you're safe and anonymous every time you go online.
NordVPN – Defeat ISP Buffering for Good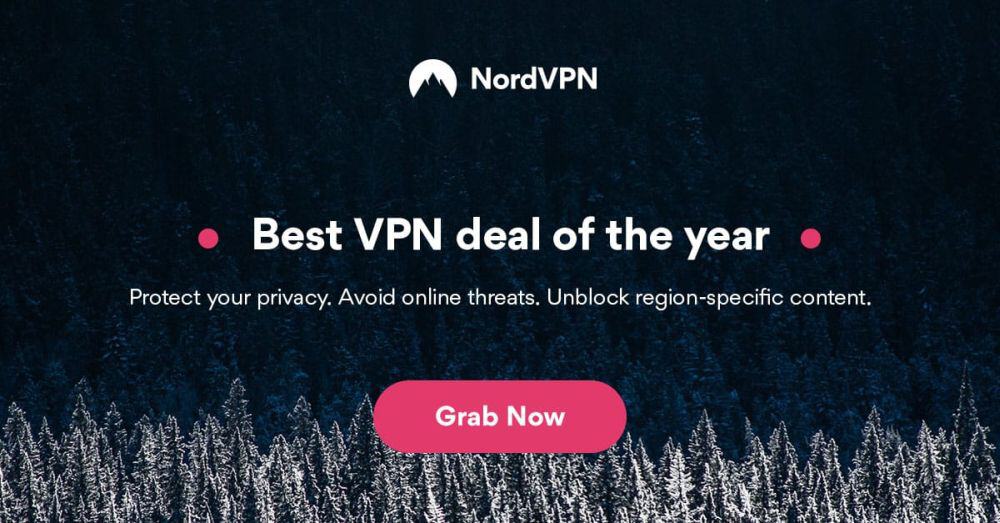 ISPs aren't shy about throttling Kodi traffic–there's a lot of pressure on them from copyright trolls to do so, after all. But you can take back control over your streaming speeds with NordVPN. Shielding your connection with unbreakable 256-bit encryption courtesy of NordLynx, you can block out any and all attempts to track your traffic, de-fanging the beast's ability to take a bite out your bandwidth.
But of course, NordLynx encryption is worth much more than beating throttling–it also establishes secure tunnels to a network numbering well over 5,800 servers in 59 countries. This allows you to spoof your IP address, effectively hiding your identity and making you very difficult to target with cyber-attacks and surveillance. What's more, spoofing into another country opens up entirely new foreign content catalogues that were previously geoblocked. It even works on Netflix–courtesy of NordVPN's completely automatic SmartPlay smart DNS changer.
Best of all for Kodi users, NordVPN offers apps on pretty much all the most popular streaming devices, from the Firestick to iOS tablets to Android TV boxes and much more. The user interface is clean, intuitive, and responsive whether you're tapping, clicking, or thumbing through with a remote. Plan your next media binge to go long, as NordVPN never limits your bandwidth, never caps your speeds, and never keeps logs of your activity on their servers.
Read our full NordVPN review.
Pros
Servers optimized for unblocking Netflix
Fast and stable connections
Strong encryption is used on all connections
Based in Panama
Money back guarantee policy.
Cons
Apps can sometime be slow to connect.
What Causes Kodi Buffering?
Whenever you stream media, your Fire TV downloads a chunk of the file and stores it in a temporary local cache. The video you're watching plays from this cache while the next chunk is downloaded ahead of time. If done right, this produces a seamless video streaming experience, even if your internet connection isn't as solid as it should be.
Buffering occurs when the movie you're watching ends before the next chunk has been downloaded. The player halts the video and displays that frustrating "Buffering…" message while the download completes. Fire TV devices, especially the compact and low-powered Fire TV Stick, don't have a lot of storage space for caches, nor are they capable of top-of-the-line download speeds. This can lead to frequent and extended buffering delays when streaming through Kodi.
While some buffering is completely normal, if it happens every time you turn on your Fire TV, there may be a deeper issue at fault. Below are some of the most common causes of Kodi buffering.
ISP throttling – Probably the most infuriating cause of buffering is when your local internet service provider (ISP) artificially slows down your streaming speeds. This can happen for a number of reasons, but it's not uncommon to find ISPs scanning for Kodi traffic and slowing down those connections. You can neatly bypass this by using a VPN (see above).
Incorrect cache settings – Kodi's default cache settings are fine for most devices, including Fire TVs. Some tweaking can often eliminate buffering issues, however.
Local hardware limitations – If Kodi buffers for long periods of time, it may be an issue with your router, your Ethernet cable, or even your Fire TV device.
Sluggish internet connection – Even without ISP throttling, your home internet may be too slow to adequately handle movie streams via Kodi and Fire TV. The slowest recommended speed hovers around 1.0 mbps for standard quality media.
Remote server slowdown – Buffering may not be the result of faulty hardware or Kodi add-ons, it may be due to the stream you're connected to. This is usually an intermittent problem that will go away given time.
How to Diagnose Kodi Buffering on Fire TV
You can't fix a Kodi buffering issue until you know what's causing it. Getting to the root of the problem is a simple process of elimination. Start with the easiest tests, like trying new streams or tweaking your device, then move on to more difficult tests that require a little technical knowledge. If your Kodi Fire TV installation won't stop buffering, just follow the steps below and you'll be back to streaming in no time.
Try the same stream at a different time – Close Kodi and the stream you're trying to watch, then try it again a few minutes, or even a few hours later. Oftentimes remote servers are the cause of buffering, and this simple trick could rule that out. If the buffering persists, move to the next step.
Try a new stream – If the same stream doesn't work, try a different one. Any one will do; you don't even have to test it through Kodi. Change to Netflix or YouTube and try watching a similar quality video. If it fixes the problem, it's the remote server, not your device. If buffering persists, go to the next step.
Try a different device – Grab your smartphone or a laptop, install Kodi, then try the same stream you're having issues with on your Fire TV. If the buffering stops, you know it's likely the Fire TV struggling to keep up. If buffering continues, try the next step.
Perform a speed test – You need to rule out your local connection as a cause of the buffering. There are many ways to do this, but the best is to run an online speedtest from a desktop or laptop computer. If your connection is strong (at least above 1.0 mbps download speed) you should have steady movie streams.
Check your Wi-Fi signal – Using Wi-Fi for movie streaming isn't always the best way to get fast speeds, especially if you live in a crowded area where everyone has their own router. If you connect on the same broadcast channel as your neighbor, for example, you may get a lot of wireless interference, resulting in frequent buffering problems. A quick solution to this is to turn your router off then back on again, as most modern routers automatically select the best channel possible whenever they boot. Tools like Wi-Fi Analyzer for Android can help you check for crowded channels and manually switch to something less congested.
Try a different internet connection – The most difficult test is to grab your Fire TV device and use it with another Wi-Fi network. If you can stream the same movie on a friend's connection without any issues and your speed test results are good, it's likely your ISP is throttling your Kodi traffic. A VPN will usually fix this issue immediately (see above).
Quick Fixes for Kodi and Amazon Fire TV Buffering Issues
Some buffering issues take days to diagnose and weeks to properly fix. Other times you get lucky and can correct buffering problems with a couple quick fixes. Before you spend your entire afternoon navigating configuration menus, try some of the tips below to see if they eliminate the buffering issue on your Amazon Fire Stick Kodi installation.
Reboot your device – Cache and storage issues are often the number one cause of buffering problems, especially on space limited Amazon Fire TV devices. Clear them out by restarting your Fire TV under Settings > Device > Restart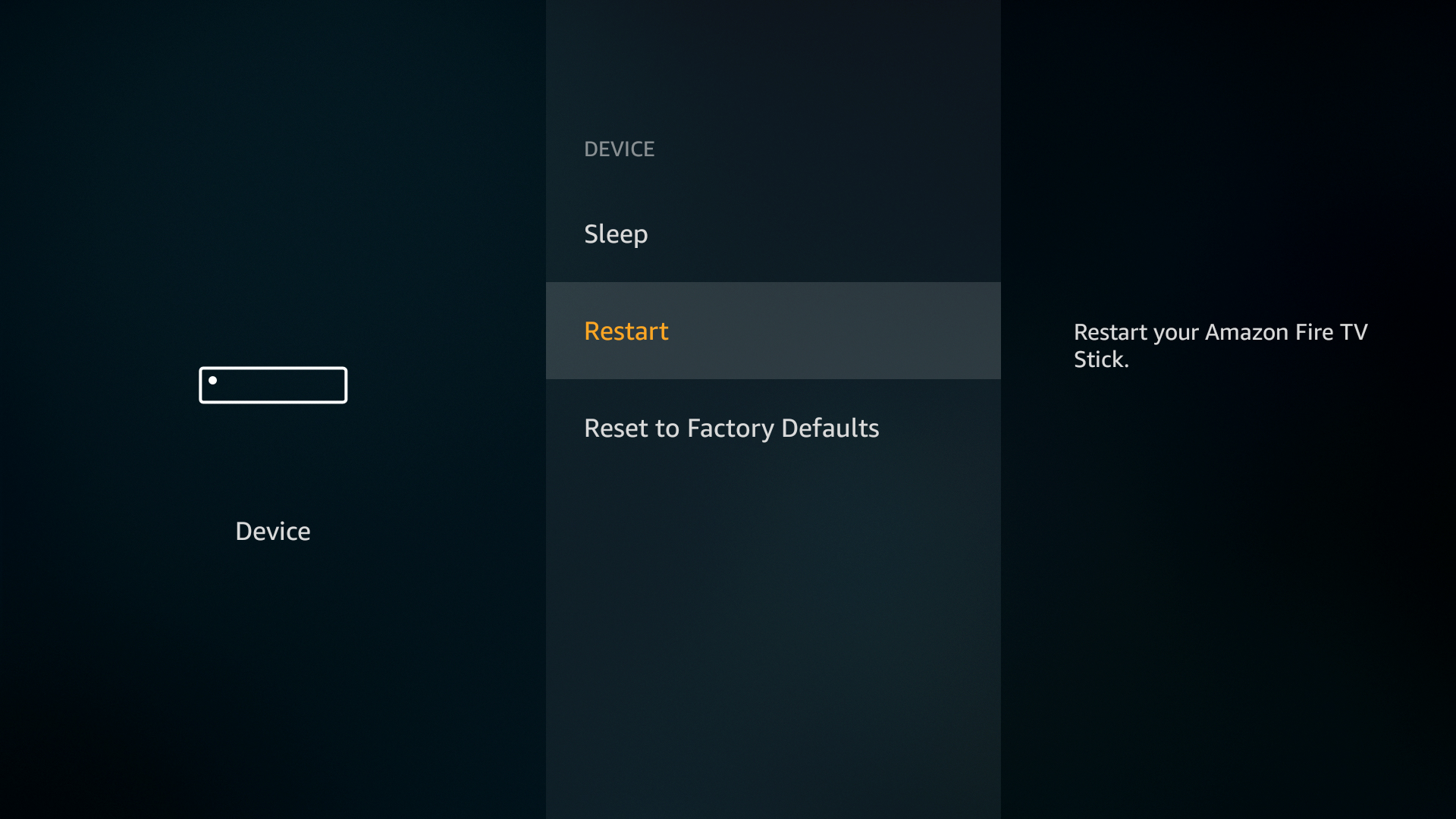 Update Kodi – Some older versions of Kodi can be sluggish on newer hardware. Make sure you're using the latest release so you can take advantage of the fastest speeds possible!
Switch VPN servers – If you're using a VPN with Kodi and still get buffering delays, try switching servers. Open up your VPN software on the Fire TV, search for a closer server with a faster connection, then try the stream again.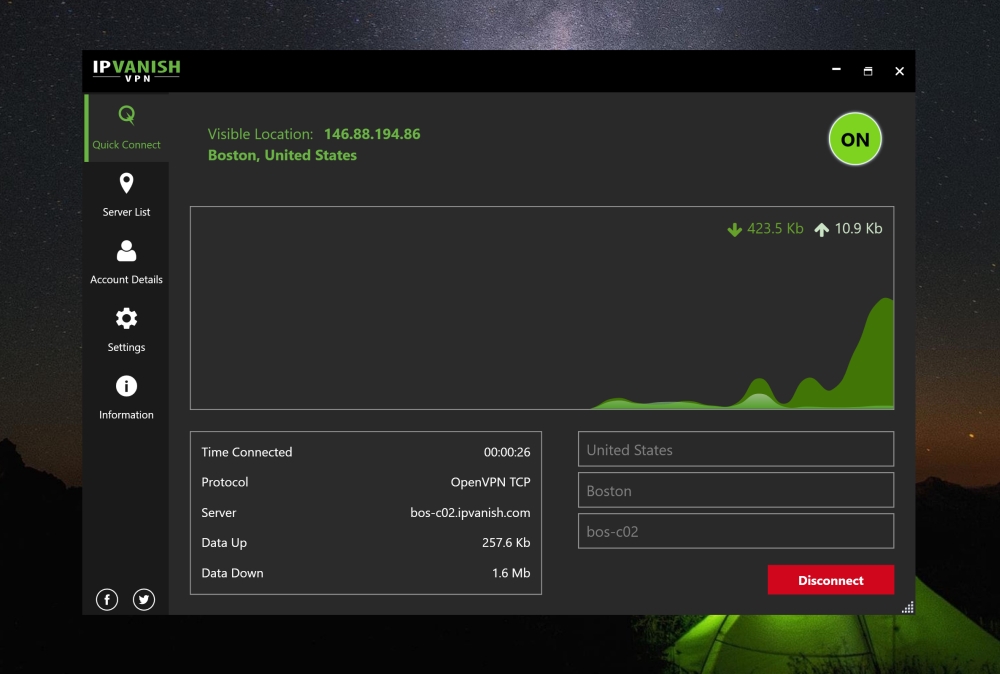 Evaluate your Wi-Fi – Amazon Fire TV devices rely on wireless internet to stream movies, which isn't always the best choice for strong connections. If your TV is far from your router, you may need to rearrange things so it can pick up a better signal.
Router and modem reboot – Sometimes a quick network reboot clears out the cobwebs. Turn off your modem and router, wait ten seconds, then plug them back in in the same order. This can help eliminate channel congestion issues and give you better performance overall.
Fix Kodi Buffering with the Ares Wizard Add-on
Kodi's open source nature makes it easy for third-party creators to build tools that help squeeze the most functionality out of the app. Most of these add-ons work just fine on Amazon Fire TV devices, which means you can install and tweak Kodi to reduce buffering and get faster playback.
One of the best buffer killing tools is Ares Wizard. This multipurpose add-on delivers a ton of useful utilities that help you tweak and optimize Kodi from the ground up, including adjusting the cache size for improved streaming. You'll need to install a repository to your Amazon Fire TV version of Kodi before you can use the wizard. Due to the limited interface options on Fire OS the best way to do this is to use the "external sources" installation method. To get that set up, follow the configuration steps below to allow for external installations.
Open Kodi on your Fire TV and select the gear icon to enter the System menu.
Go to System Settings > Add-ons
Toggle the slider next to the "Unknown sources" option.
Accept the warning message that pops up.
With that out of the way, follow the steps below to install the Ares repo and get the Ares Wizard add-on:
Open Kodi on your Fire TV device.
Click on the gear icon to enter the System menu.
Go to File Manager > Add Source
Type in the following URL exactly as it appears: http://areswizard.co.uk/
Name the new repository "Ares"
Click "OK"
Go back to the Kodi main menu.
Select "Add-ons"
Click the open box icon at the top of the menu bar.
Choose "Install from Zip File"
Select the Ares project listing.
Open the following file: script.areswizard-0.0.69.zip
Install the zip file.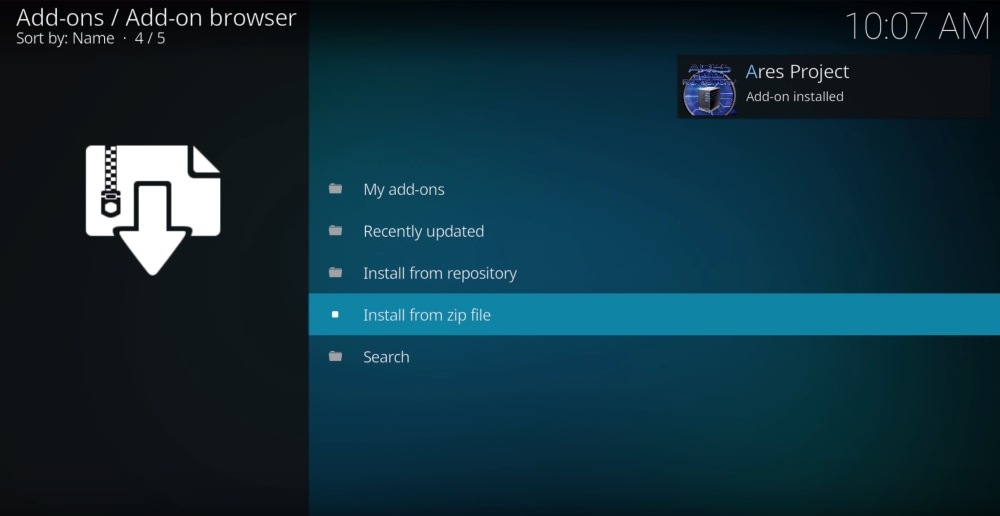 Go back to the Add-ons menu and click the open box icon.
Choose "Install from repository"
Find "Ares Project" in the list.
Scroll down to "Program Add-ons"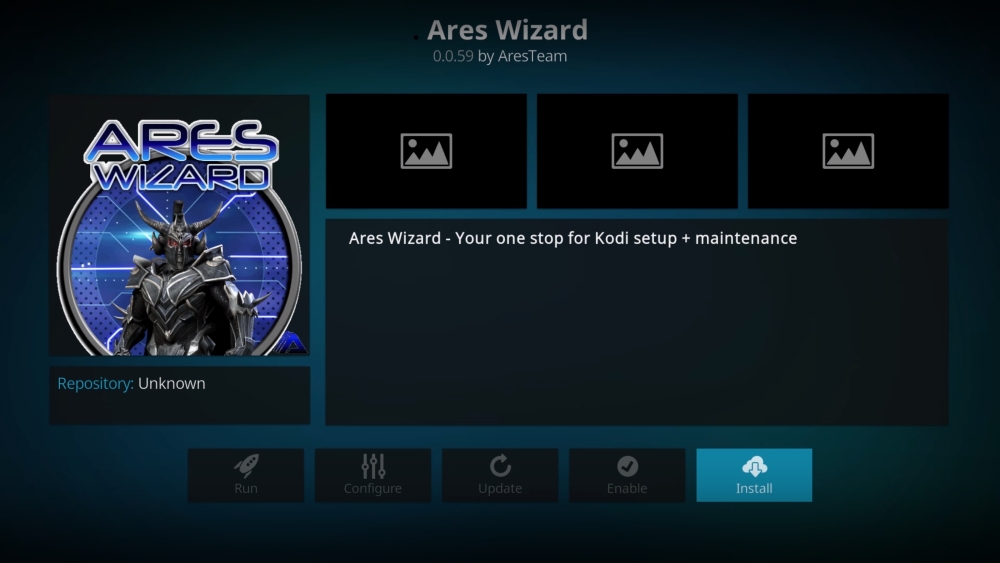 Select and install Ares Wizard.
When the installation is complete, you can access Ares Wizard from the main menu.
Ares Wizard lets you do a lot of amazing things, but we're here to stop Kodi buffering. You can quickly change the cache settings by following the steps below.
Go to the Kodi main menu.
Click "Add-ons"
Go to "Program"
Open Ares Wizard.
Click on "Tweaks"
Choose "Advanced Settings Wizard"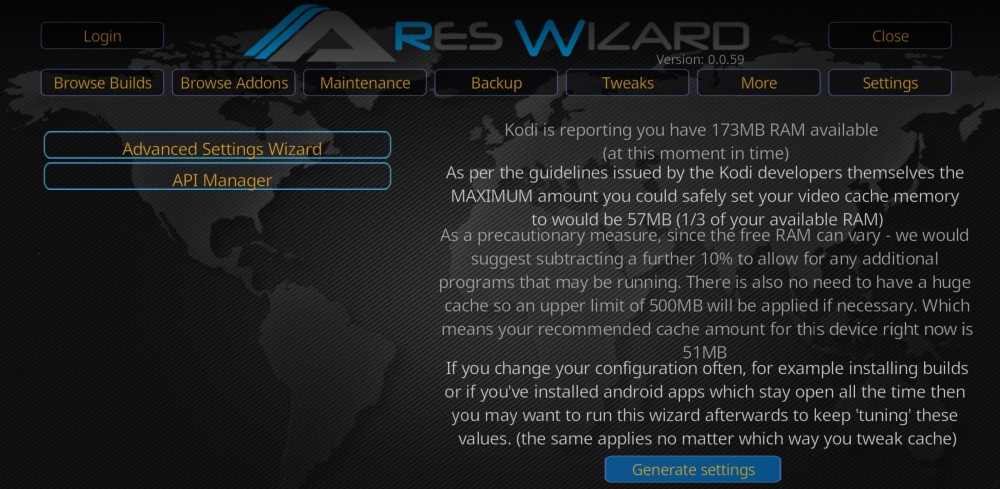 Click "Next" at the bottom right corner of the screen.
Click "Generate Settings"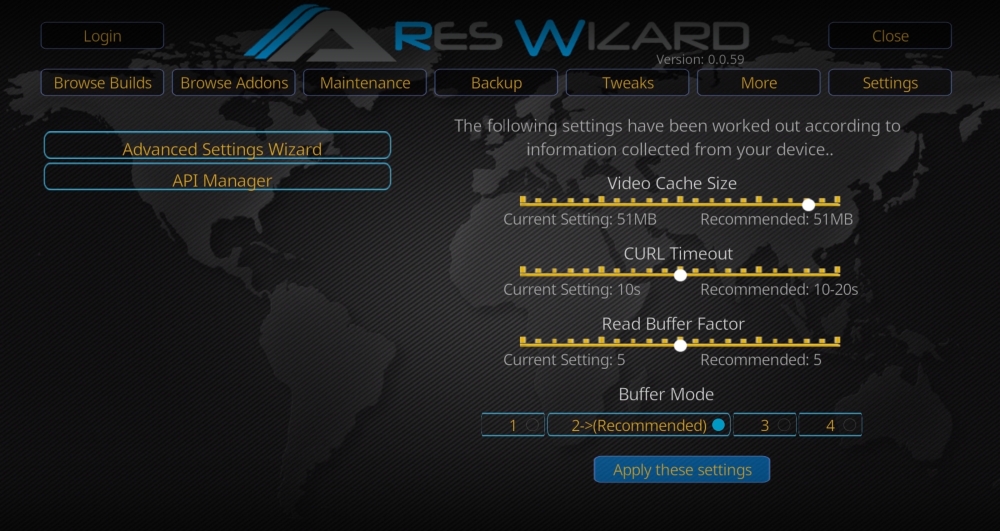 The wizard will set the sliders to optimal positions for your Fire TV. You can also adjust them manually.
Click "Apply Settings"
Restart Kodi for the changes to take effect.
User Tricks to Fix Kodi Buffering
There are almost as many methods of fixing Kodi buffering issues as there are possible causes! Do you have a unique trick you use on Amazon Fire TV to keep videos playing smoothly? Did one of our methods work particularly well? Share your experiences in the comments below.