We are reader supported and may earn a commission when you buy through links on our site.
Learn more
How to Install a VPN on an Android TV Box or a Kodi Box
For all their convenience, using an Android TV or Kodi box without a VPN is a risky proposition. Today, we'll show you how to play it safe by installing NordVPN onto your favorite media center. It's easy, and takes just a few minutes to ward of a whole world of trouble with your ISP.
Today we're talking to those of you who have purchased an Android TV box or a Kodi box. Both of these are small pieces of hardware which connect to your TV and run on Android software. With such a box you can watch all sorts of content from across the web on your TV screen, and because it is based on the Android operating system, it's easy to add new apps to extend your box's functionality. These boxes are a simple, relatively cheap way to watch content on your TV, and you can adapt them for all sorts of functions.
You may have heard recently about a crackdown on Kodi boxes in the UK and in other countries. Although the Kodi software itself is totally legal, as is the hardware it comes installed onto, some versions of these boxes include pre-installed software which allows you to access copyrighted content illegally. It is these illegally pre-loaded boxes which have been causing controversy.
So are you at risk if you continue to use an Android TV box or a Kodi box? Not necessarily, but it depends on what add-ons your box came pre-installed with. In order to be totally safe, it's a good idea to use a VPN service on your box. Below we'll talk about why you need a VPN, then we'll share simple step-by-step instructions on how to install a VPN on your Android TV box or Kodi box.
30-days money back guarantee
Why you want a VPN for your Android TV box
There are several reasons that you might want to use a VPN for your Android TV box, in fact. Here are a few of the advantages:
Avoid throttling – Many ISPs discriminate against certain types of traffic or amounts of data usage. If you stream a lot of HD video, you may see your internet speeds cut dramatically. A VPN will obfuscate your online activity, making it impossible for your ISP to make the call on whether to throttle your connection based on the traffic you're creating.
Access region-locked content – Many streaming services, like the BBC iPlayer or Comedy Central, offer free content to users in their geographic area, while blocking out everyone else. With a VPN, you can spoof your location by connecting to the site through a proxy server located in the desired country, bypassing these geo-restrictions.
Protect yourself from legal liability – As we mentioned before, you might have bought a pre-loaded Kodi box or you might have installed add-ons to your Kodi installation. Using these add-ons is technically illegal in the EU and if you want to avoid legal risks then a VPN will cover your tracks by encrypting the data you send over the internet.
NordVPN – Essential Internet Security for Android TV and Kodi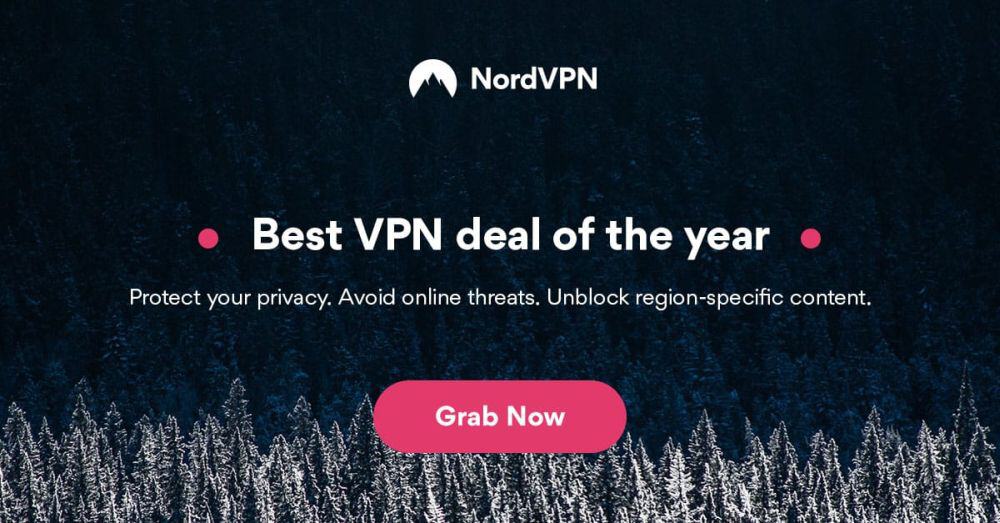 NordVPN has been around for nearly a decade, but rather than holding onto outdated protocols and policies, they've continually taken on customer feedback to refine their offering. Today, it is widely considered to be the best overall VPN on the market. And its specific feature set makes it a no-brainer for use with Kodi and Android TV boxes.
For one, their proprietary NordLynx encryption is the cure to the biggest complaints about VPNs in the past: that they slow down your connection. Based on WireGuard and making use of a 256-bit AES encryption cipher, NordLynx offers the utmost security without all the encryption overhead and latency. This means buffer-free streams on your Android TV, as well as the ability to easily dodge ISP throttling of your Kodi traffic.
NordVPN is available natively on Android platforms–no jailbreaking, rooting, or other workarounds required. Their apps are lightweight and responsive, and don't gum up system resources while you're streaming in HD. Moreover, NordVPN's entire massive network of more than 5,800 servers in 59 countries is available through this interface, making it a breeze to choose your server and spoof into another country to bypass content geoblocks. NordVPN clearly respects your privacy, going so far as to enshrine it in company policy with a strict no-logging guarantee.
Read our full NordVPN review.
Pros
Unblocks American Netflix
Different IP addresses aervers
Torrenting/P2P explicitly allowed
Based in Panama
24/7 Live Chat.
Cons
Sometimes slow in procesing refunds (but always do).
How to Install a VPN on an Android TV Box
In order to get your VPN running on your Android TV box, you just need to follow the steps below:
Register for a VPN service. We suggest you try NordVPN, which you can find at https://nordvpn.com
Now start at the home screen of your Android TV Box
Go to the Google Play Store app
Use the search bar in the Play Store to search for nordvpn
Click on the NordVPN app to see all the details. You can also access the app page from this URL: https://play.google.com/store/apps/details?id=com.nordvpn.android&hl=en_GB
Click the button which says Install
You'll be asked to approve the permissions that the IPVanish app will use. Click on Accept
Wait for a few seconds and the app will be installed onto your Android TV box
Now go back to your Android home screen
Go to My Apps
Find the NordVPN app and click it to launch it
The app will ask you for your username and password. Enter the username and password that you chose when you signed up for NordVPN, then click Log in. It's helpful to check the Remember me box so that you don't have to re-enter your details each time you use the app
If this is the first time you're using the app, it will show you a tutorial. But don't worry if you skipped over the tutorial, as you just need to go back to the NordVPN home page and you can continue to follow the instructions below
Now you'll see your status page. You can click the big green Connect button to connect to the VPN using the default settings
Alternatively, if you want to connect to a server in a specific country – for example, to watch BBC content on the iPlayer app – then we'll need to change some settings. Click on the three horizontal lines in the top left of the app to bring up the menu options, then choose Server
From here, you can click the name of any country, and a popup will appear asking if you'd like to connect. Click on Connect and you'll be connected to the VPN. In the case of watching the BBC iPlayer, we'll choose to connect to a server located in London, UK
Once you click on a server you'll be connected, and you'll be taken back to the status screen. The button that was previously green and said Connect will now be red and say Disconnect. The graph at the bottom of the page will show you the activity across your connection
With your VPN up and running, you can go back to your Android TV home screen and use your box as usual, knowing that your safety is ensured
Are Android TV Boxes or Kodi Boxes Illegal?
As we mentioned above, you can buy Android TV boxes in all sorts of configurations. Often, you'll find minimal boxes which only have the basic operating system installed onto the hardware. Kodi boxes are similar, but they also have the Kodi media centre software installed on them. Neither of these two types of boxes are illegal as all of the software bundled with them is fully legal, despite what you may read in the papers.
However, you will also find 'pre-loaded' Kodi boxes on the market, which are boxes which have a whole bunch of add-ons installed onto their Kodi systems. These add-ons are not created by Kodi, but rather are made by third-party developers as the software is open source. Some of these third-party developers create add-ons which allow you to illegally access content.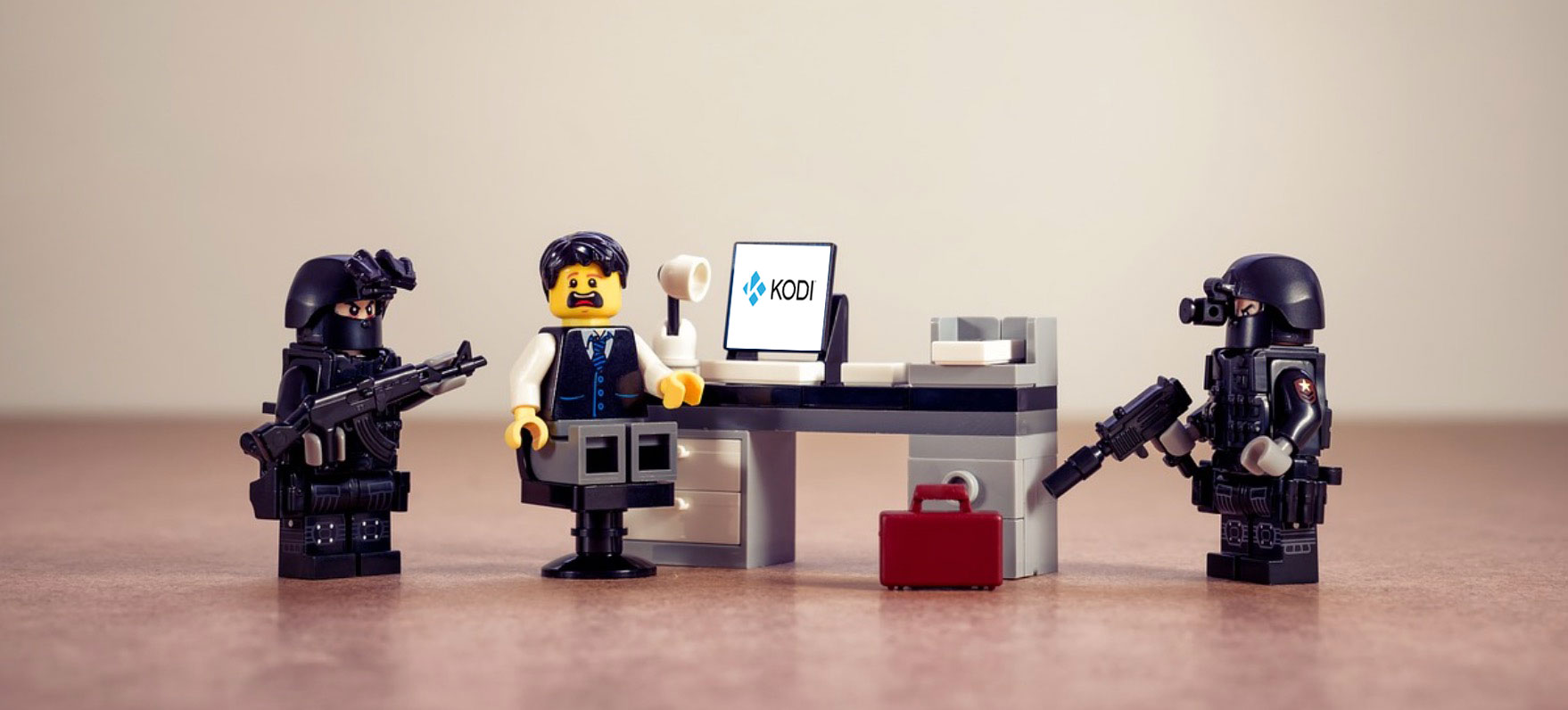 A large part of the crackdown on illegal streaming has been against these pre-loaded Kodi boxes, particularly those which allow users to access live streams of sporting events. A recently passed EU law states that it is illegal to sell these pre-loaded boxes as they knowingly allow access to copyrighted content. Technically, if you have a pre-loaded Kodi box, then this is against EU law. However, the legal crackdown has focused on sellers of these boxes, not users.
All of these legality issues might make you understandably nervous. After all, no one wants to receive a threatening letter from their ISP due to them using an Android box. So in order to keep yourself safe, it's a good idea to use a VPN. To recap: this is a piece of software which you install onto your box and which encrypts all of the information that the box sends over the internet. This encryption means that no one can see what content you are accessing with your box, not even your ISP.
Conclusion
It's pretty easy to set up a VPN like NordVPN on your Android TV box, and it will give you access to region-locked content as well as keeping you safe. If you're going to use add-ons for your TV box which let you stream or download content then it's especially important to use a VPN, as not doing so can risk you getting a fine or prosecution. To keep using your box safely, we highly recommend that you take the few minutes and few dollars to get a VPN set up.
Do you use NordVPN on your Android TV box or Kodi box? Or is there another VPN provider which you like to use? Let us know your thoughts in the comments below!