We are reader supported and may earn a commission when you buy through links on our site.
Learn more
Mayweather vs Nasukawa on Kodi: Live Streams for Floyd Mayweather vs Tenshin Nasukawa
In December, undefeated boxing champion Floyd Mayweather steps into the ring to face off against undefeated kickboxer Tenshin Nasukawa. While there was some uncertainty as to whether the Mayweather vs Nasukawa match would take place, Japanese MMA promotional company Rizin Fighting Federation has confirmed the event will happen. It's currently scheduled for December 31, 2018, and unless you want to miss the combat sports match of the decade, you'd better make sure you can stream it as it happens!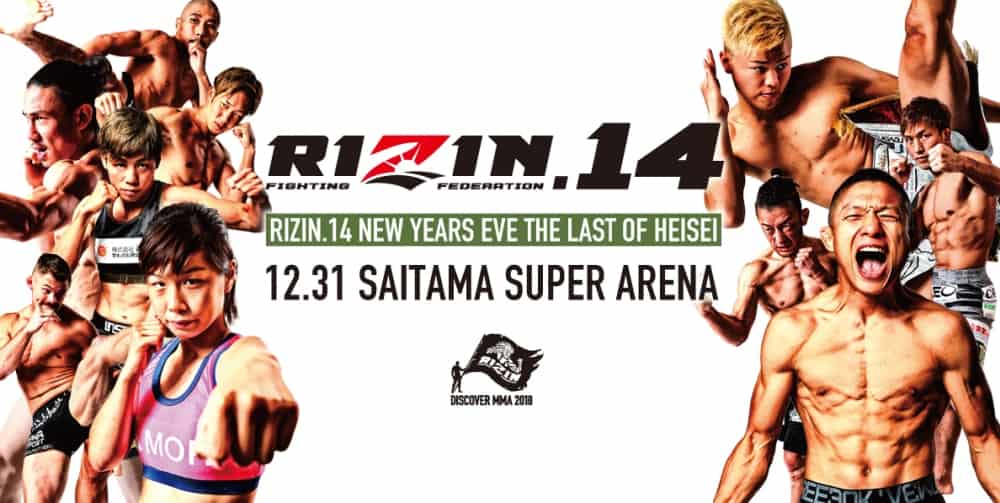 There hasn't been an official word on which rule set the match will follow, boxing or MMA. Most reports state the former, which will make things extremely interesting for Nasukawa's fans abroad. Of course, it doesn't matter if punches or kicks are being thrown, you'll need a reliable VPN and the right Kodi add-ons to make sure you have access to the stream. We cover all the details below to help you get set up to watch Mayweather vs Nasukawa on Kodi!
30-days money back guarantee
Get a VPN before streaming
The best way to access the Mayweather vs Nasukawa fight is through Kodi. And as everyone knows, Kodi is best used from behind the safety of a VPN. Using a virtual private network while you stream live sports via Kodi helps keep your identity secure regardless of the content you access. It also maintains your anonymity in the face of snooping government agencies and ISPs with their fingers on the throttling button.
IPVanish – The best VPN for Kodi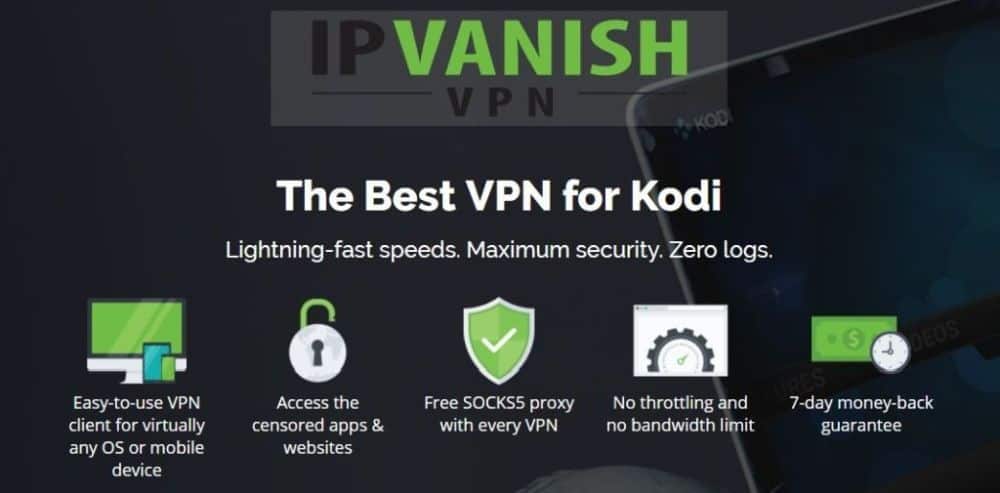 IPVanish combines the top privacy and security features with an incredibly fast network to make it perfect for streaming content with Kodi. It all starts with a huge network of over 1,100+ servers in more than 60 different countries, allowing users to connect to a massive variety of regions with one of over 40,000 IP addresses. These servers deliver fast speeds to a wide variety of devices, and they're protected by strong security features that keep your identity safe at all costs.
Security features built into the IPVanish experience include DNS leak protection and an automatic kill switch, two technologies that help keep your identity and real location hidden, even if you're streaming live content via Kodi. Data sent from your device is secured with 256-bit AES encryption to make it unreadable to third parties, and IPVanish's zero-logging policy on all traffic ensures no one can get their hands on that data once it leaves their servers.
Need more information? Check out our full IPVanish review, which includes speed test results and an in-depth analysis of all the major features.
IPVanish offers a 7-day money back guarantee which means you have a week to test it risk-free. Please note that Addictive Tips readers can save a massive 60% here on the IPVanish annual plan, taking the monthly price down to only $4.87/mo.
Best ways to watch Nasukawa vs Mayweather
The Mayweather-Nasukawa fight is going to be a little more difficult to watch than your standard boxing or UFC match. Part of the reason is because the event is being handled by the Japanese company Rizin Fighting Federation, which doesn't have the worldwide connections held by UFC organizers.
Kodi is the best way to watch the battle as it happens. Even this isn't as straightforward as it could be, however. Below we cover the main options for live TV streaming Mayweather vs Nasukawa on Kodi and beyond.
Will the fight be on pay per view?
Most users and Kodi fans get their live fights via pay per view. Add-ons often source PPV channels and rebroadcast their content on Kodi, as it's an extremely convenient way to get high quality video with a minimal amount of fuss. This happened with the Mayweather fight with McGregor in 2017, and it worked perfectly for nearly everyone involved.
Things are a little different with Rizin matches, however. The company usually doesn't offer pay per view services for its numbered events, as most of them air for free on Japanese TV. Things may change with a headlining event such as Mayweather vs Nasukawa, however. At the time of writing no news of an official pay per view event has been announced. For this reason, many users are turning to Kodi as the best way to watch the battle as it's broadcast on foreign TV.
Stream from Japan
The majority of Rizin FF matches are streamed for free on Japanese television. Foreign media outlets occasionally rebroadcast the original program on a delay. These networks often include Spike TV and ESPN, both of which are accessible from the U.S. and beyond. The rules may be a little different with a headlining match as massive as Mayweather vs Nasukawa, however.
Rizin has made no official announcements on how the fight will be viewable. Most fans are assuming Rizin 14 will be accessible as usual, though. If you have access to Japanese TV stations, especially Fuji TV, you will be able to stream the fight as it happens on December 31. Everyone else will need to access Japanese broadcasting through their own methods.
Not sure where to begin? Check out our complete guide to watching Japanese TV outside of Japan, which includes full streaming suggestions and tips on how to stay safe with a VPN.
How to watch Mayweather vs Nasukawa with Kodi
Watching free MMA and boxing content on Kodi means installing the right add-ons. It can be difficult locating the best and most reliable ones out there, not to mention the trouble of installing repositories and digging through them for reliable streams.
If you can't access the fight through standard means, Kodi is the next best option. You'll need to start with a good sports streaming add-on and become familiar with the interface before the event begins, however. Follow our guidelines and you'll have everything set up and ready long before fight night.
Setting up Kodi
Installing Kodi is as simple as visiting the official website and downloading the right version of the app. The software doesn't come with any content, which means you'll need to install streaming resources yourself. Before you begin adding third party extensions, however, you'll need to toggle one of Kodi's internal options to allow it to manage and install external content. Follow the steps below and you're ready to begin.
Open Kodi and click on the gear icon to enter the System menu.
Go to System Settings > Add-ons.
Toggle the slider next to the Unknown sources option.
Accept the warning message that pops up.
Note: Kodi's unofficial add-ons pull content from a wide variety of sources, including some streams that may or may not be legal in your country. Addictive Tips does not condone or encourage any violation of copyright restrictions. Please consider the law, victims, and risks of piracy before accessing copyrighted material without permission.
Use the Maverick Repository for SportsDevil and Joker Sports
The Maverick repo is one of the best Kodi resources for live sports, including UFC, boxing, MMA, and everything in-between. The repository contains two extremely useful add-ons that focus exclusively on sports. By getting this single repository you can install both extensions for a huge variety of streams, including sources that will likely have the Mayweather vs Nasukawa fight.
To install Maverick and both SportsDevil and Joker Sports, follow the steps below. They should work well on any device, though we'll favor PC installation since it tends to be more straightforward.
Open Kodi and click the gear icon to enter the System menu.
Go to System Settings > Add-ons.
Toggle the slider next to the Unknown sources option. Make sure it's white and to the right, allowing you to install third party repos.
Accept the warning message that pops up.
Open a web browser and go to the official Maverick repository.
Download repository.maverickrepo-3.5.zip and save it somewhere convenient.
Back in Kodi, go to the main menu and choose Add-ons.
Click the box icon and select Install from Zip File.
Navigate to where you saved repository.maverickrepo.zip
From the open box menu, choose Install from repository.
Scroll down and open the MaverickTV repository.
Enter the Video add-ons folder.
Now you can install individual add-ons (see below).
Inside the Maverick repo you'll find two resources for watching live sports. The first, SportsDevil, is one of the oldest and most reliable Kodi sports add-ons. Its streams are sorted by resource, not channel or sport, which makes things a little confusing the first time you start it up. On the night of the fight, however, you can check the app and browse through resources to see who is showing Rizin 14.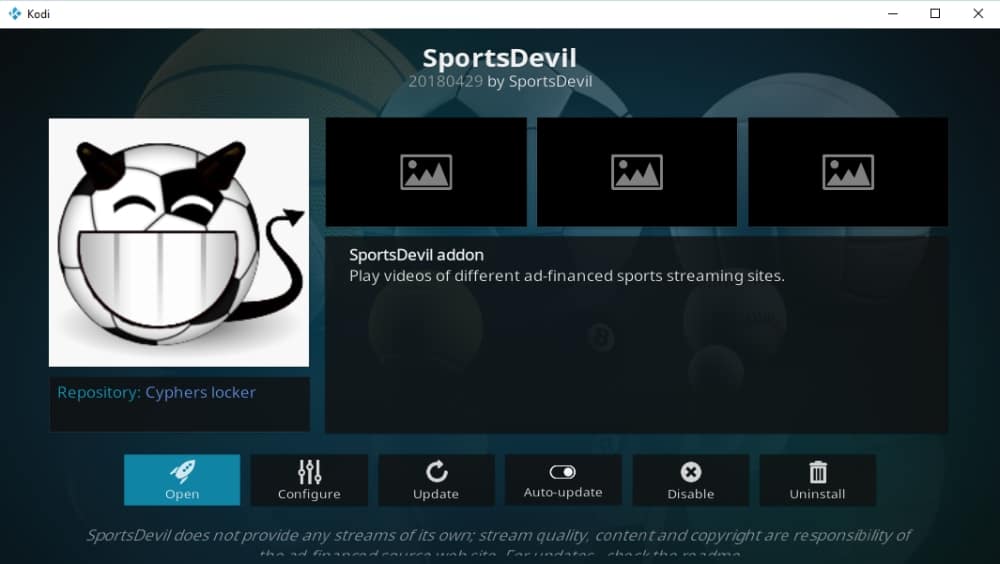 These SportsDevil channels are the most likely ones to broadcast Mayweather vs Nasukawa as it airs:
Atdhenet.tv
Dimsports.eu
Firstrowsports.ge
Livetv.ru
Zunox.hk
Joker Sports is the second sports add-on found in the Maverick repo. It's a simple but full-featured extension with tons of great content ready to stream, including sports channels like Pac 12, Bein, ESPN, BT Sport, Sky, and dozens more. These channels only show sporadic MMA content, and just a few rebroadcast Rizin fights. You may be able to catch live streams by checking the add-on the night of the event. Alternatively, look through the lists the day after and compare TV listings to see which channels are rebroadcasting the event.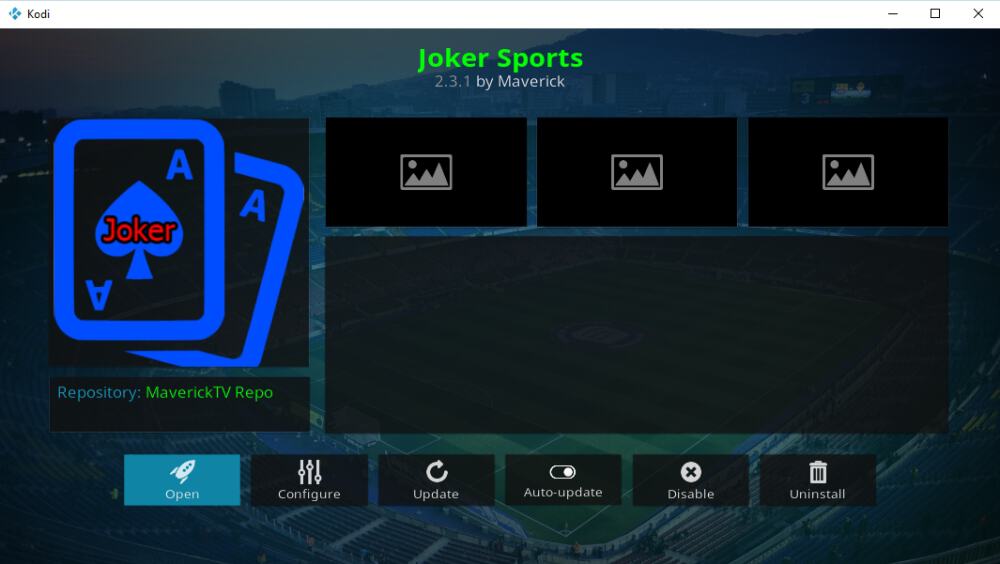 To install SportsDevil, Joker Sports, or both, follow the steps listed above, then look for the add-ons in the list by name.
Try the Sports365.Live add-on
Sports365.Live is a stark simple streaming app that doesn't bother with any frills. With it, you'll find live streams sourced from a ton of different areas, all dumped into a single list and sorted by airtime. Finding what you want to watch often means sifting through pages of unrelated content, but once you set your eyes on something worthy, you're almost guaranteed to have a selection of high quality streams at your disposal.
Sports365.Live does offer combat sports content on occasion. Pay per view events such as UFC matches and Rizin fights also make their way onto the service, but it's not a guarantee, and there's no way to know for sure ahead of time. Regardless of this, it's a good idea to grab the add-on and keep it installed as a backup.
You can find the Sports365.Live add-on in the Bookmark repository. First, you'll need to add this repo to your system, then look for the add-on and install it. The steps below will guide you through the process.
Open your browser, and navigate to the following page: https://archive.org/download/selflesslite
Click repository.bookmark-1.7.zip to begin downloading the repo
Start Kodi, then navigate to Add-ons > open box icon > Install from zip file
Find the directory where you downloaded the repo zip file (your device's downloads folder or desktop are likely candidates), then click on it to begin installation
Once complete, go back to the open box menu, and choose Install from repository
Select Bookmark Repository followed by Video add-ons
Look for the Sports365 add-on in the list, then click to install
When the download completes, you can access Sports365.Live from the main add-ons menu at any time
With the add-on installed, simply check the streams on the night of the event, cross your fingers, and hope one of them has snagged Mayweather vs Nasukawa.
Using a VPN with Kodi to watch Mayweather vs Tenshin
Rizin 14, the event with Mayweather and Nasukawa, isn't as easy to get ahold of as a standard UFC or boxing match, even with Kodi. If you do go the alternative route and use Kodi to stream Japanese TV, though, it's important to protect yourself with a good VPN. Our suggestion above is the best place to start. If you need a hand setting everything up, all you need to do is follow the steps below from start to finish.
Step 1 – Set up your VPN
VPN companies go out of their way to deliver software and apps that are easy to install and use. Most of them practically do all the work themselves, giving you more time to enjoy their many benefits.
Sign into your VPN's website and download the app for your device. If you're using IPVanish as suggested above, you can find the dashboard at account.ipvanish.com
Install the VPN app, launch it, then enter your login credentials.
The app should connect to a fast server on its own. You can use this for optimal speed, or simply open the server list and choose one in another country.
Connect to a server and give the VPN a few moments to resolve the link.
Minimize the VPN or let it run in the background.
Step 2 – Verify your IP address
After connecting for the first time, take a quick moment to verify your IP address. This step ensures you really are getting the anonymity and IP variability promised by your VPN, and it only takes a second or two to complete.
Make sure your VPN is active and connected.
Open a web browser on the same device and go to ipleak.net.
Wait for the page to load and run an IP address lookup.
Look at the box at the top beneath where it says Your IP address.
If the label shows a country other than the one you're currently in, the VPN is working correctly.
Step 3 – Run Kodi
With your VPN running you can now install Kodi and get the best add-ons for streaming live sports. stream.
Make sure your VPN is connected and running in the background.
Download Kodi from the official site and install it.
Choose one of the add-ons discussed above and follow the instructions to add their repositories to Kodi.
Launch the add-on, choose a stream, and enjoy!
Info about Floyd Mayweather vs Tenshin Nasukawa
Nasukawa vs Mayweather will be an amazing fight, and not just because it's such an unusual match-up. Let's take a closer look at the specifics…
Was Mayweather vs Nasukawa canceled?
There was some early drama surrounding the Mayweather-Nasukawa fight almost as soon as it was announced. Mayweather took to social media and said he never agreed to an official fight against the kickboxer, stating he thought it would be a private show for wealthy spectators, not a televised event.
Shortly after this announcement, Mayweather cleared things up to say he would indeed be fighting Nasukawa in December and that it would be pure boxing with "no kicks allowed". The Rizin promotional company then announced the event would take place on December 31 in a special New Year's event dubbed Rizin 14.
Former boxing rival Oscar De La Hoya later stated that Mayweather's indecision was simply a ploy for attention. He doesn't believe the semi-retired athlete would ever fight in a real MMA match. Whether or not this is true is debatable, but it has certainly led to a massive amount of buzz surrounding the event. Mayweather has already said he will be paid more than $1 million just for promoting the bout.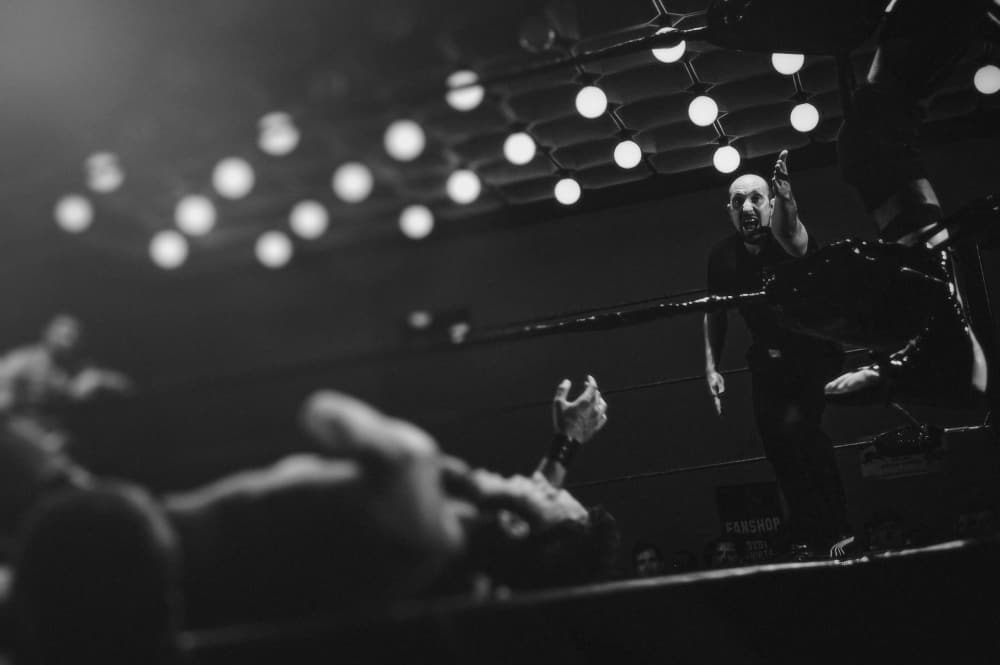 When will the fight take place?
The original announcement for Mayweather vs Nasukawa scheduled the bout for 7 p.m. on December 31, 2018, taking place at the Saitama Super Arena in Japan. That was before Mayweather apparently backed out of the deal, and when he confirmed his involvement, the scheduling was thrown into question. Rizin FF eventually released an official statement confirming the fight would take place on New Year's Eve, just as mentioned before. Viewers can tune in to catch the action at 7 p.m. Japan time on December 31, 2018.
The undefeated warriors
The Mayweather vs Nasukawa fight is unique for a number of reasons. For starters, both men have undefeated records in their respective sports. Mayweather has an impressive 50-0 record in boxing, and Nasukawa has a 27-0 record in kickboxing. The two athletes are at the top of their respective games; pitting them against each other means one warrior will walk away with one of their first professional defeats.
Age and experience is also a crucial factor in this match-up. Mayweather turns 42 in February and has enjoyed a long and prosperous career that includes an Olympic gold medal from 1992. Nasukawa wasn't even born when Mayweather was in the Olympics, as the fresh-faced fighter is only 20 years old.
Another big question on fans' minds is which combat style the fight will follow. Will Mayweather get to stay in his element and stick to fists-only boxing, or will Nasukawa get to unleash his full arsenal in an MMA-style fight? So far signs point to full-on boxing, which would give a slight advantage to Mayweather.
Conclusion
Getting access to live Rizin FF matches outside of Japan is a little difficult, but with the right Kodi add-ons and a reliable VPN, you shouldn't have any trouble watching Mayweather vs Nasukawa.
Who do you think will emerge the victor in Rizin 14? Share your thoughts below!