We are reader supported and may earn a commission when you buy through links on our site.
Learn more
Rebirth Add-on for Kodi – How to Install and Guided Tour
One of the most popular add-ons for Kodi, Exodus is no longer actively developed. It still exists, some repositories carry it, lots of users still use it but it won't get any more updates. This situation has prompted the development of several forks of the add-on. Among them, the Rebirth add-on wants the be a rebirth of Exodus. It is mostly based on the same code with some improvements. As you'll soon see, its look and feel are very similar to Exodus'.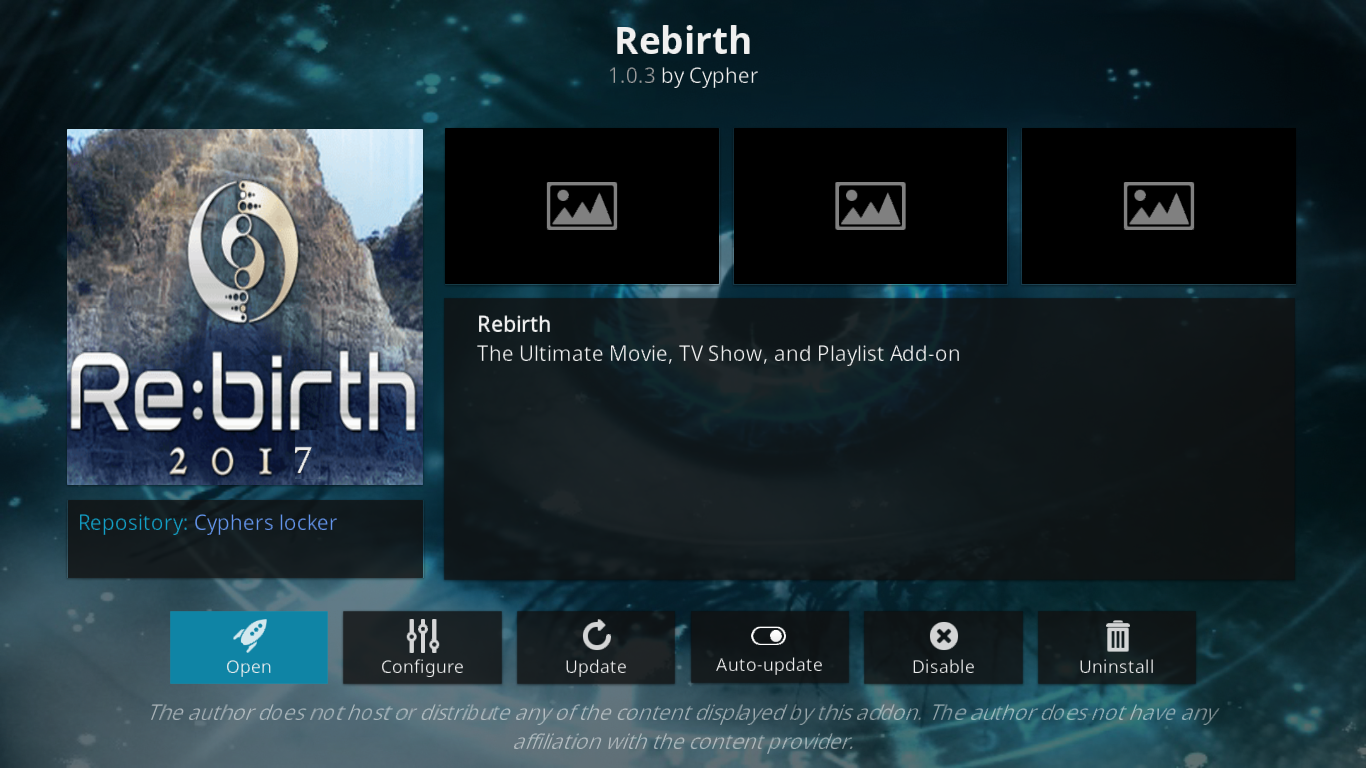 As usual, we'll start off our discussion by showing you step by step how to install the Rebirth add-on from its developer's repository, the Cypher repo. And once we're up and running, we'll take you on a guided tour of the add-on's main features. We'll finish by discussing the pros and cons of the add-on and we'll tell you how to address a common installation issue that's been reported.
30-days money back guarantee
For Increased Privacy, Use a VPN
Many overzealous Internet Service Providers have the bad habit of monitoring your activity. They want to ensure you respect their terms of service. If for any reason they suspect you don't, they might react by sending you infringement notices, throttling down your speed or even interrupting your service.
With a VPN, strong encryption methods encode your data, preventing anyone from seeing it. Your privacy is therefore assured. Furthermore, by using remote servers, a VPN will allow you to bypass geographic restrictions.
There are many VPN suppliers out there and choosing the right one can be a daunting task. We've identified a few important factors to consider. A fast connection speed will avoid buffering issues, a no-logging policy will further protect your privacy, no usage restrictions will allow you to access any content at full speed and finally, software for all your devices will allow you to use the service no matter what you use.
The Best VPN for Kodi: IPVanish

After testing several VPN, the one we'd recommend for Kodi users is IPVanish. With hundreds of servers worldwide, no speed cap or throttling, unlimited bandwidth, unrestricted traffic, a strict no-logging policy and client software available for most platforms, IPVanish meets all our criteria and delivers impressive performance and value.
IPVanish offers a 7-day money back guarantee which means you have a week to test it risk-free. Please note that Addictive Tips readers can save a massive 60% here on the IPVanish annual plan, taking the monthly price down to only $4.87/mo.
Installing the Rebirth Add-on
The Rebirth add-on can be found in its developer's own repository, the Cypherslocker Repo. We'll need to install it before we install the actual add-on. If you've installed other third-party add-ons before, you'll be on familiar ground. If this is your first time, our step by step instructions will have you up and running in no time.
Preliminary step: Making Sure Unknown Sources are Enabled
Before you install the Rebirth–or any third-party–add-on, you must first ensure Unknown Sources are enabled in Kodi.
From the Kodi home screen, click the Settings Icon. It's the little gear at the top left of the screen.
From the Settings Screen, click System Settings then click Add-ons in the left pane. Make sure that the Unknown Sources is enabled. If they're not, click the switch and accept the warning to enable them.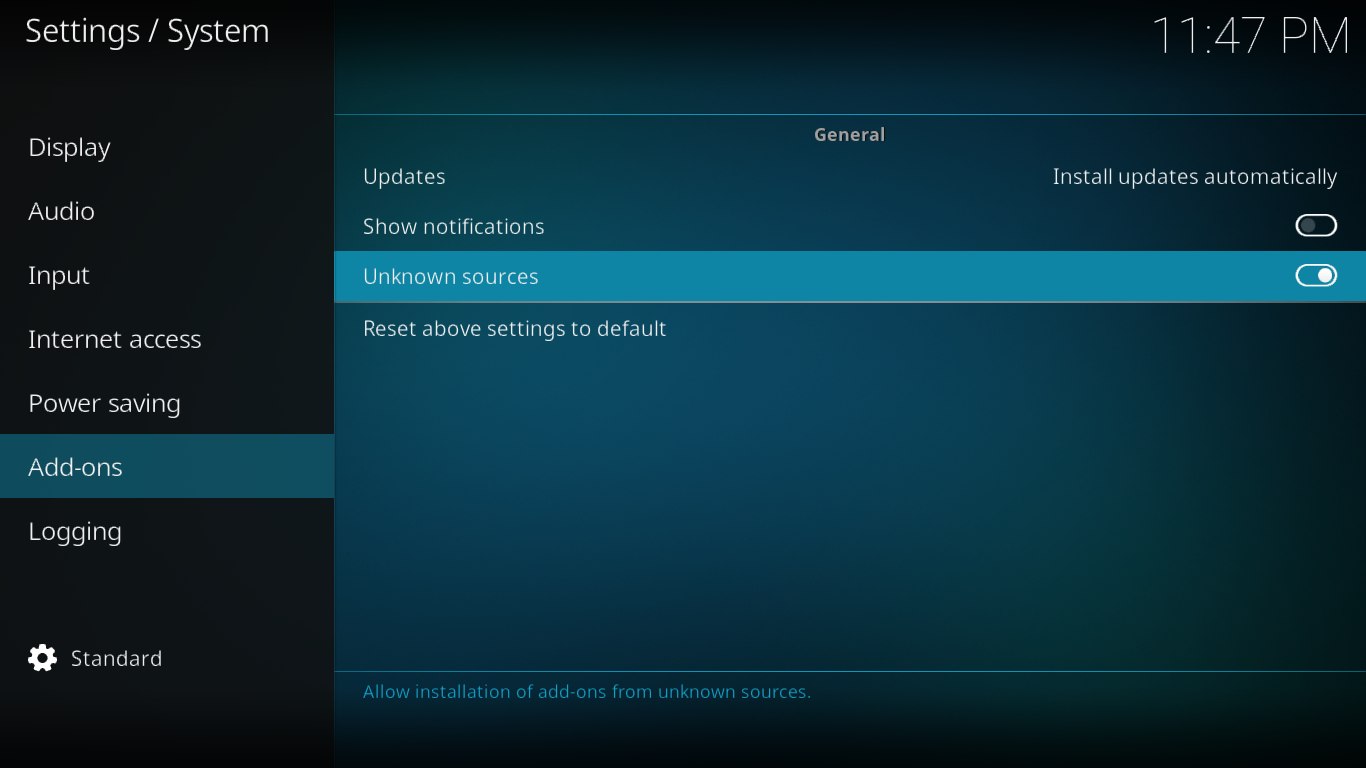 Adding the Repository Source Path
Back to the Kodi Home screen, click the Settings Icon once more. Next, click File manager.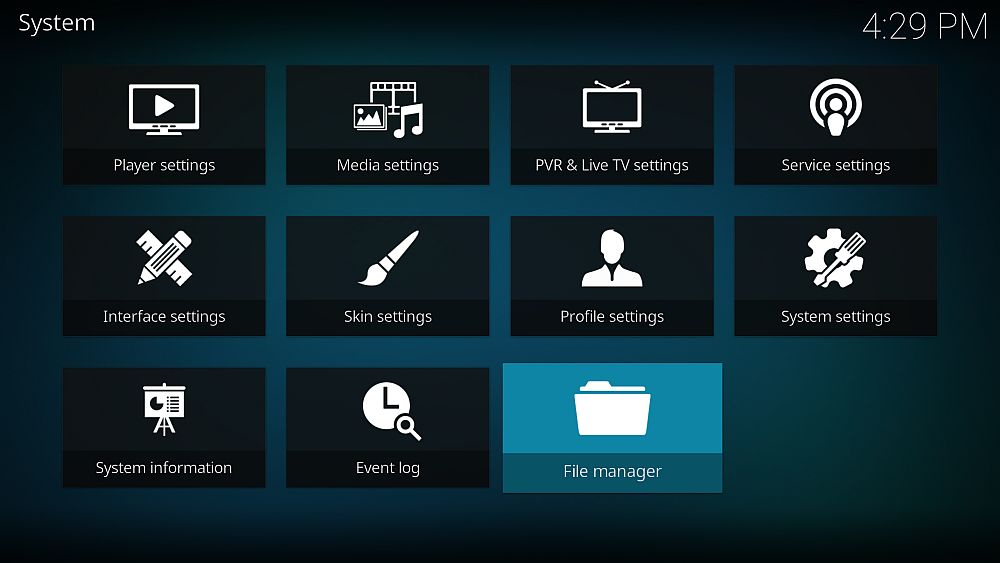 From the File manager screen, double-click Add Source in the left pane.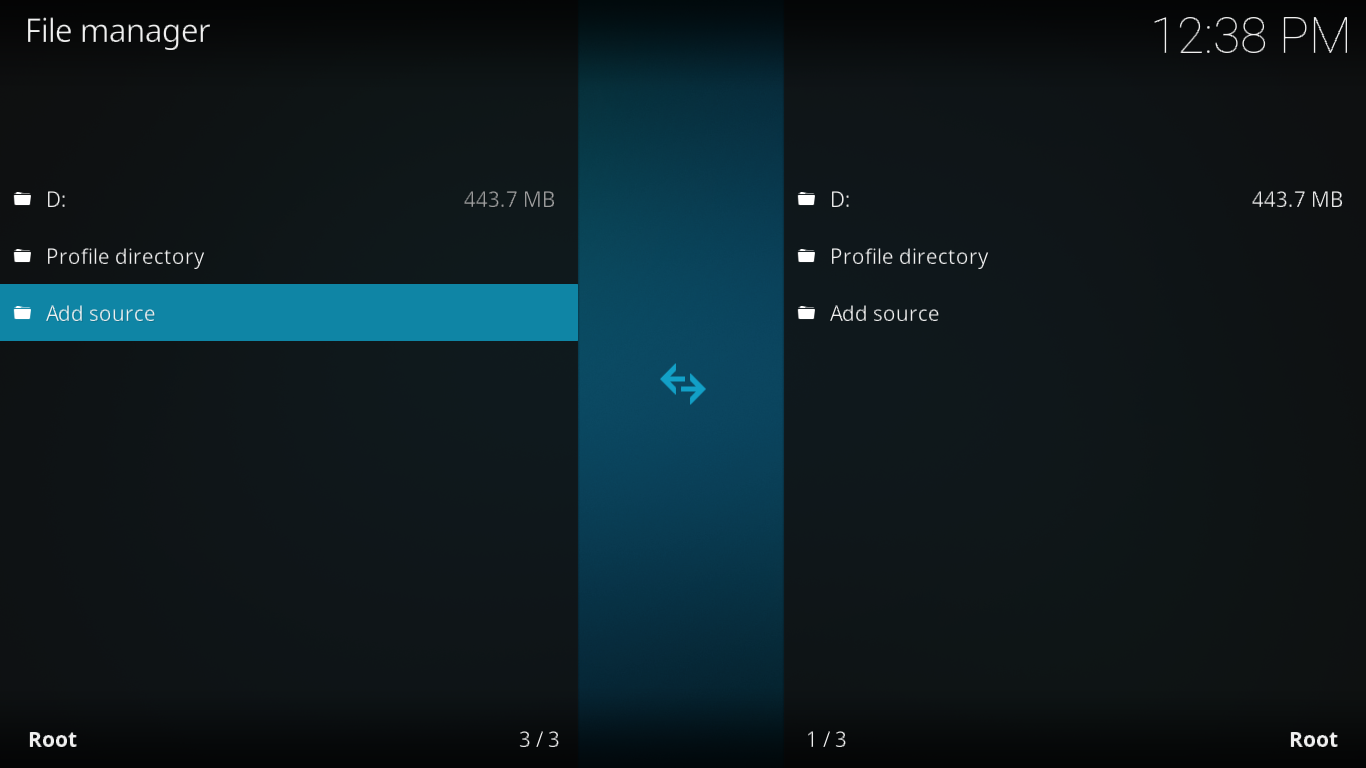 Click <None> and then enter the following path exactly as shown: https://cypher-media.com/repo/ and click OK.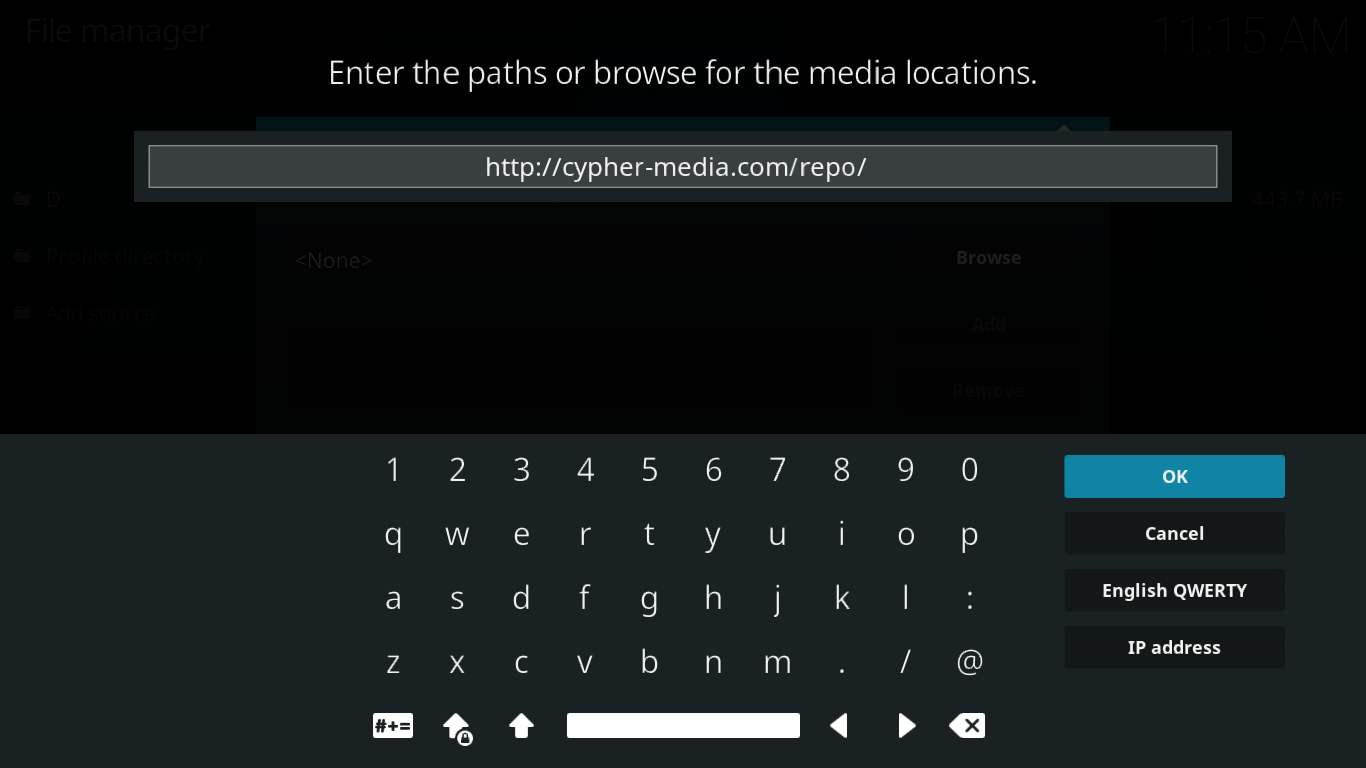 Back to the Add file source screen, click rename the source from repo to Cypher by clicking the box under  "Enter a name for this media source" and typing in the new name. Click OK when done and click OK once more to save the new file source.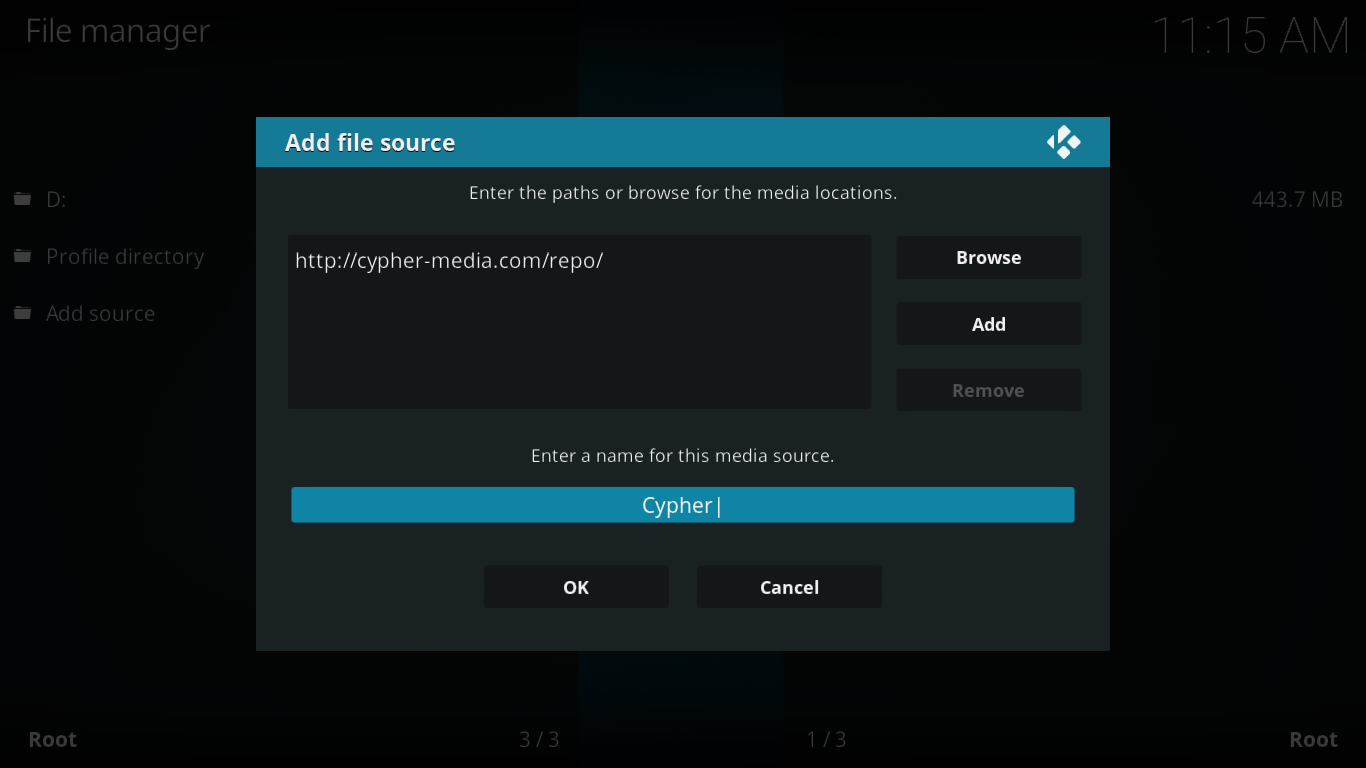 Installing the Repository
From the Kodi Home screen, click Add-ons in the left pane and then click the Add-on browser icon at the top left. This one resembles an open box.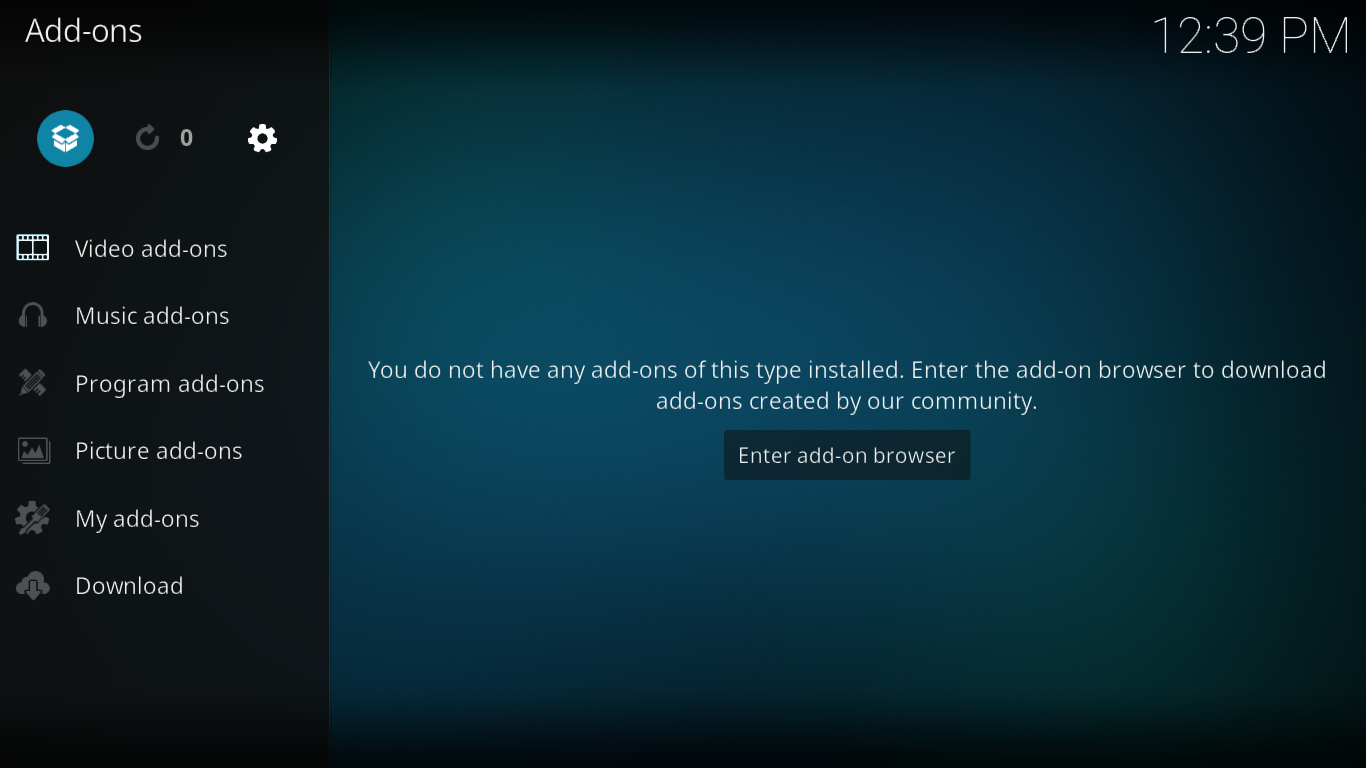 From the Add-on browser screen, click Install from zip file.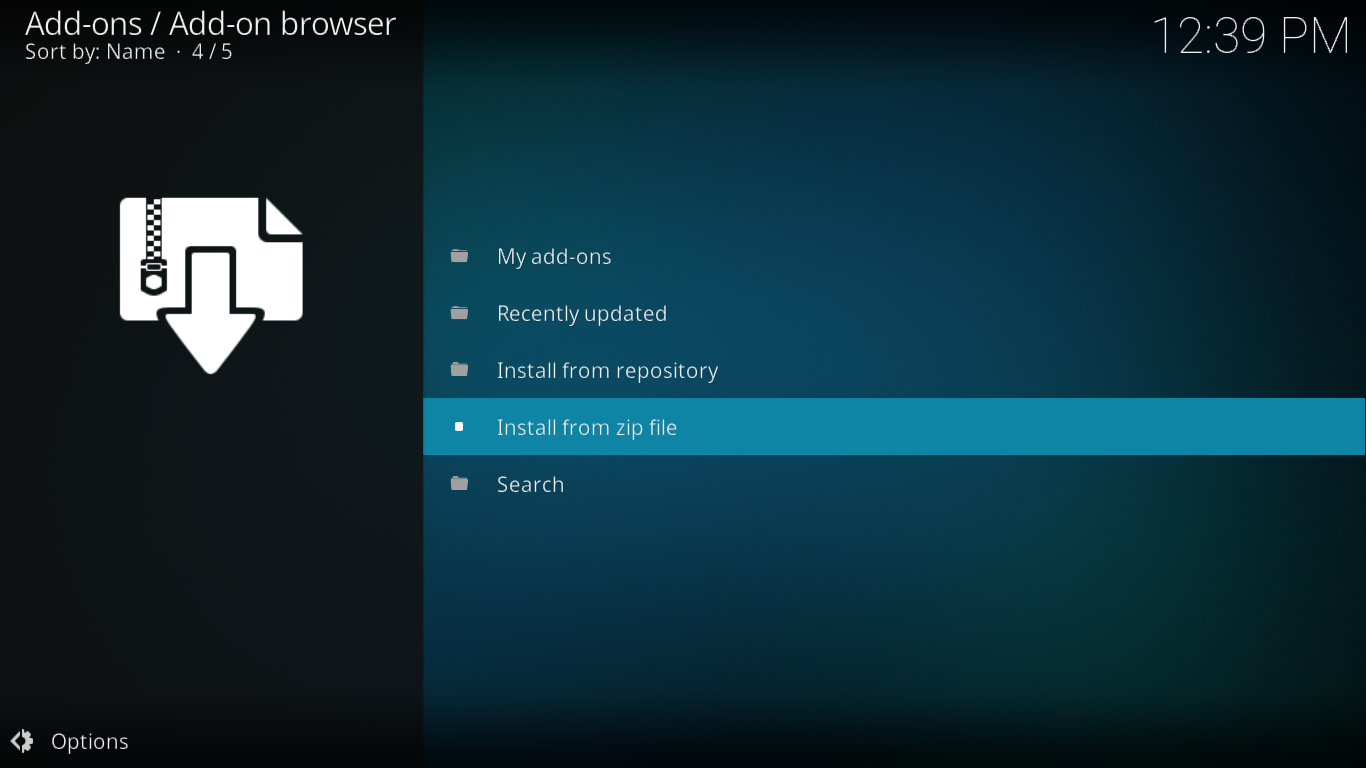 Click the Cypher source we just added and then click repository.Cypherslocker-1.0.2.zip to launch the repository's installation.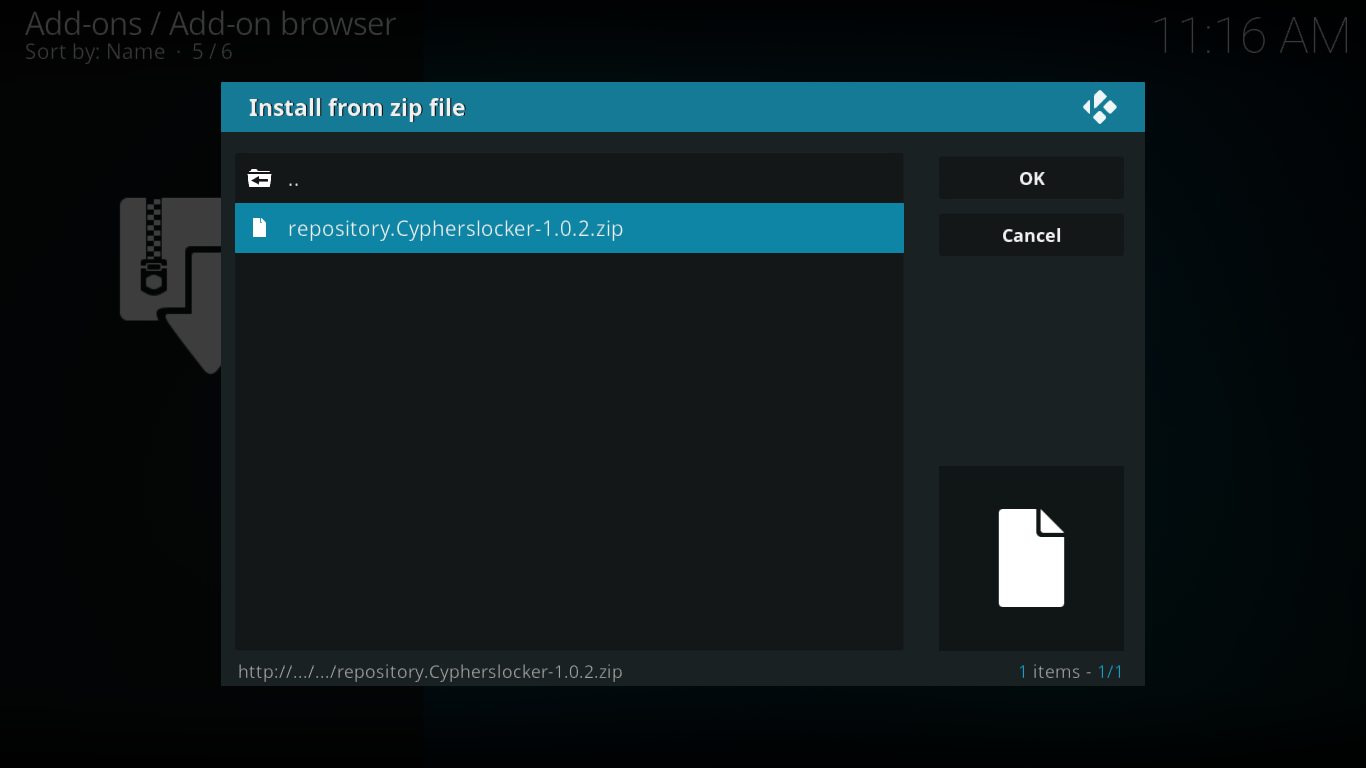 After the installation is complete, a message at the top right of the screen will confirm its success.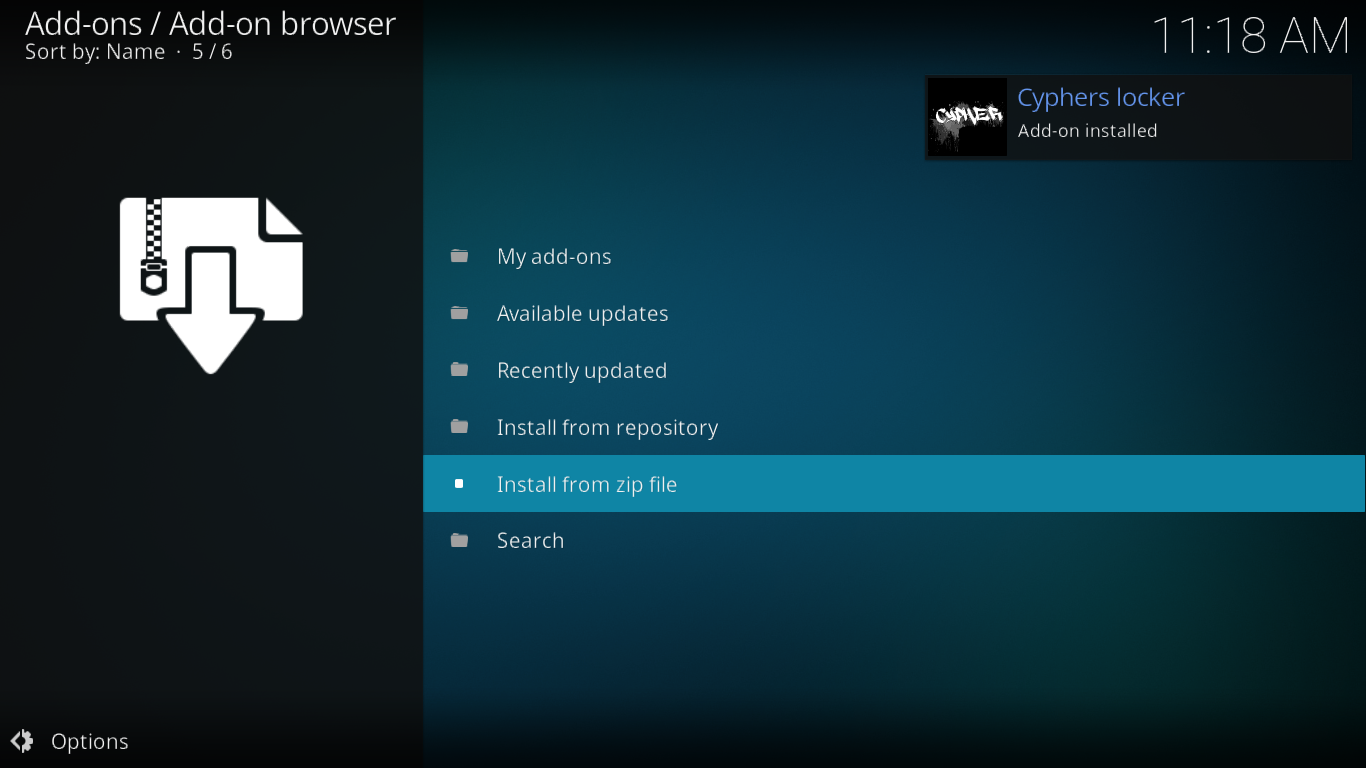 Installing the Add-on
We're now ready to proceed with the installation of the actual add-on from its repository. You should still be on the Add-on browser screen so just click Install from repository.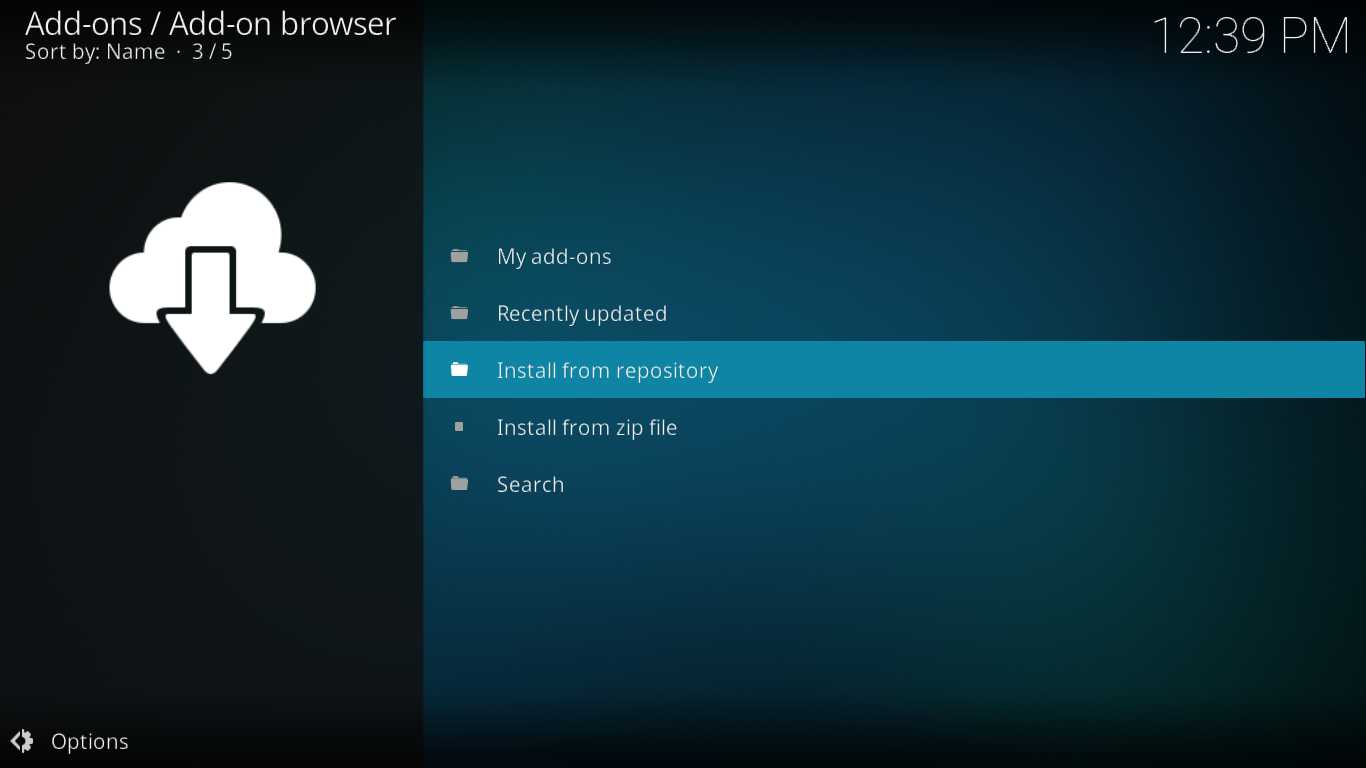 Click the Cyphers locker repository from the list, then Video add-ons and finally Rebirth.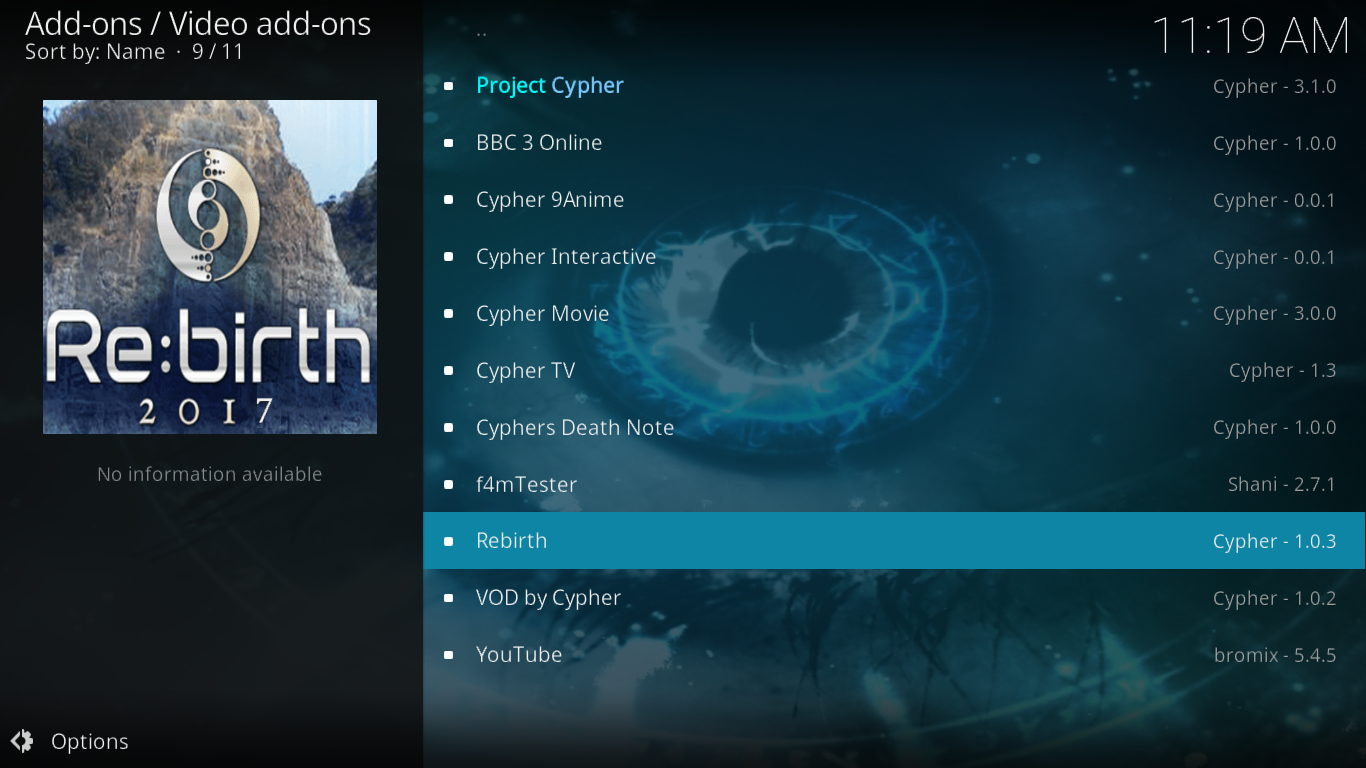 The Rebirth add-on information page will be displayed. Click the Install button at the bottom right of the screen.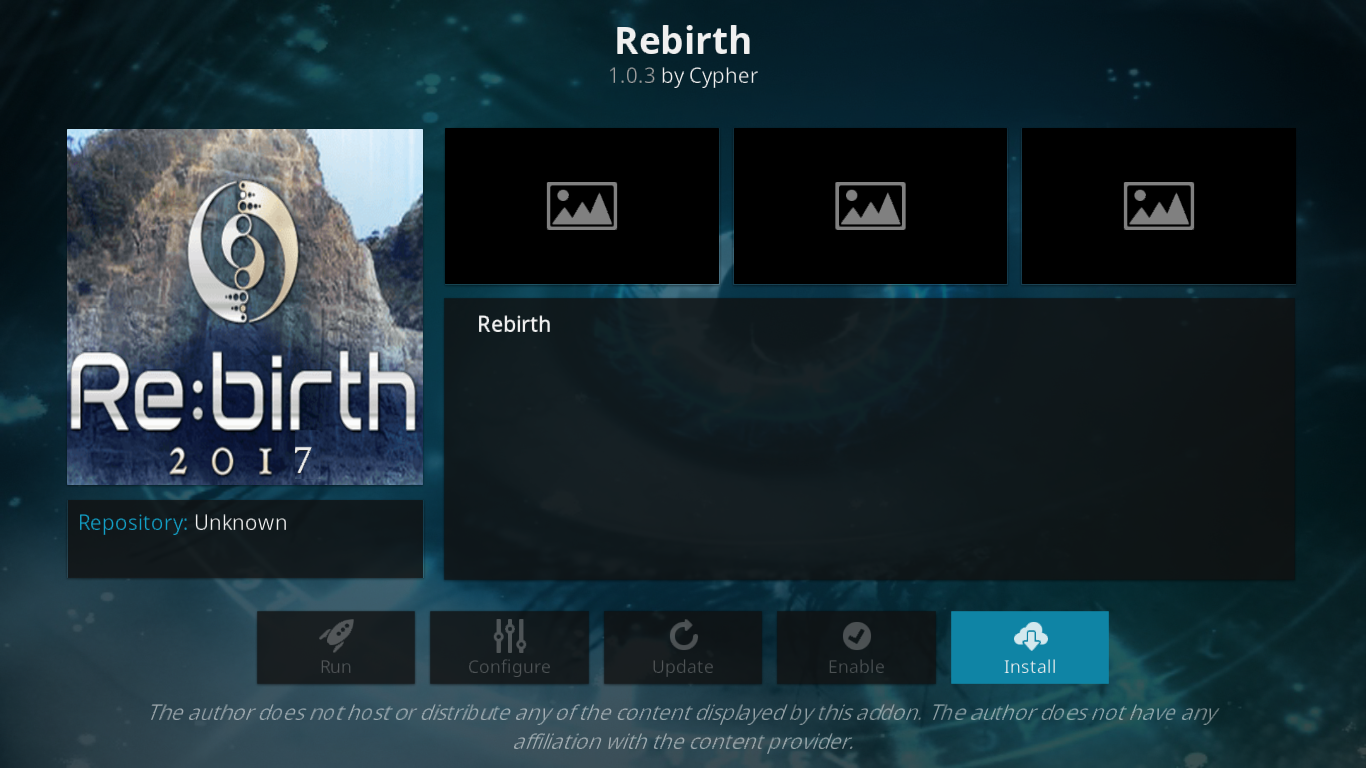 This will launch the installation of the add-on and all its dependencies. After a little while, a message will pop up at the top right of the screen confirming the successful installation.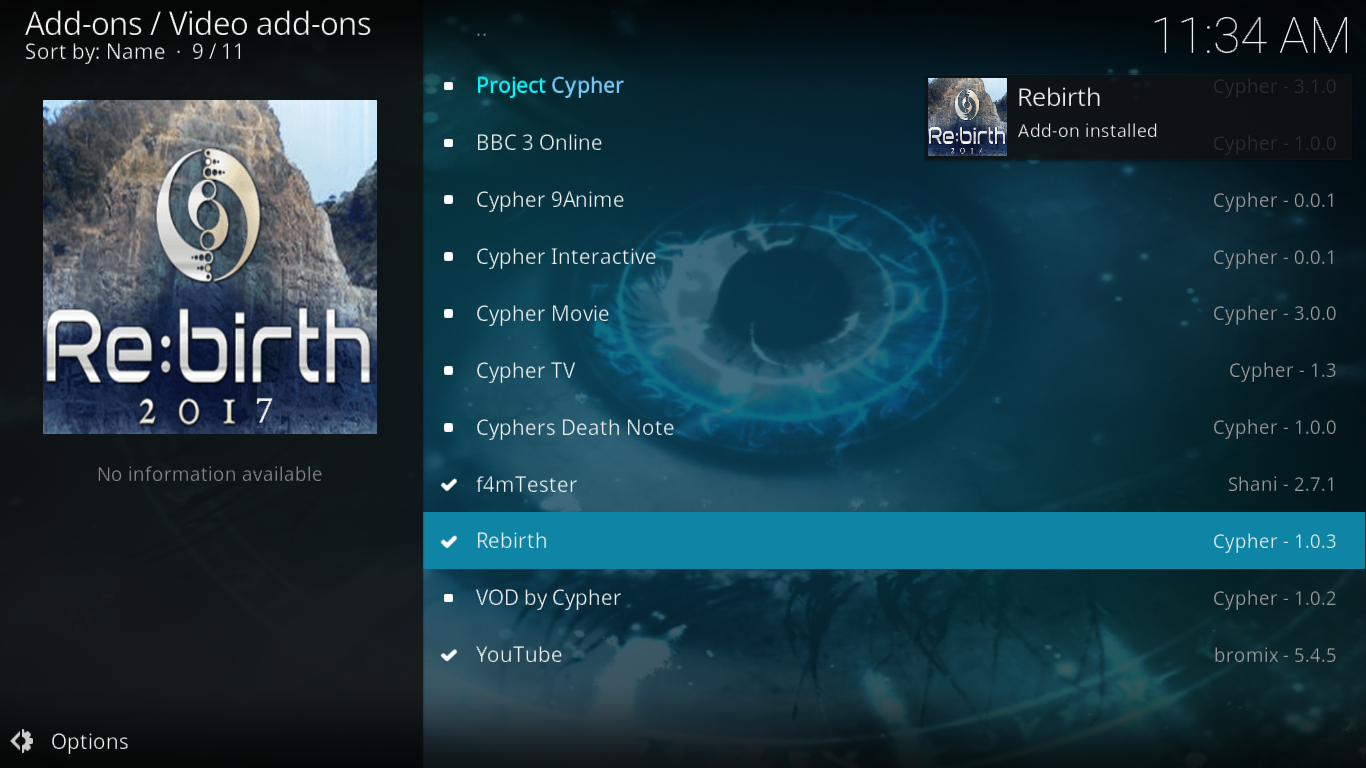 Some people have reported issues when installing this add-on. It sometimes fails with a message that the NANScrapers add-on could not be installed. If this happens to you, you have a few options. First, try running the installation again. If it still fails, try again an hour later. And if you still can't install it, head to the last section of this article where we show you how to manually install the NANScrapers add-on.
An Overview of the Rebirth Add-on
Like its parent, the Rebirth add-on primarily features on-demand movies and TV shows. The selection it offers is impressive, though. I've only rarely not been able to find something I was looking for. And when that happened, I was looking for some quite obscure title.
Main Menu
If you've used the Exodus add-on, you'll feel right at home with the Rebirth add-on. Its main menu is almost identical.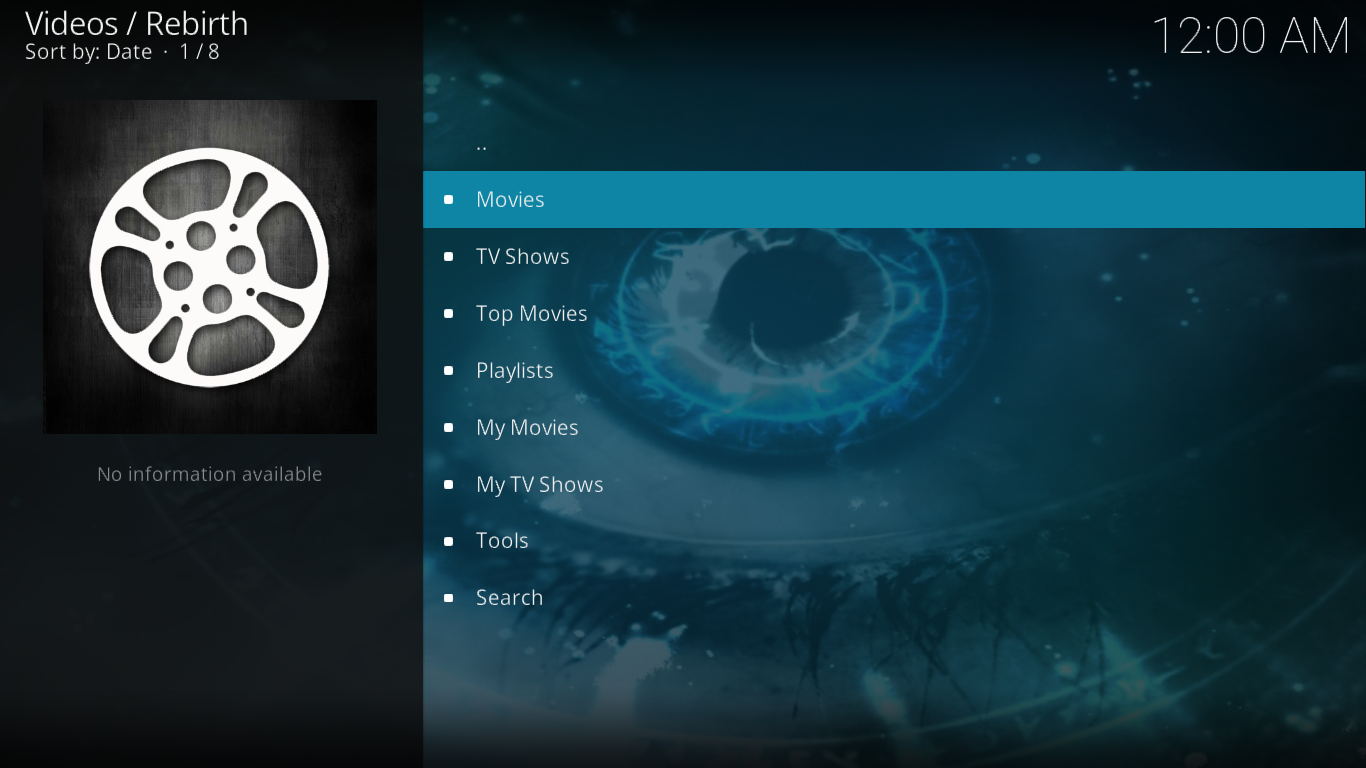 With only 8 items, it is one of the smallest main menus we've seen but behind it lies a ton of great content arranged in multiple ways to improve your browsing experience. Let's see what each section has to offer.
Movies
This, you would have guessed, is where you'll go to watch movies. Its subsections let you browse movies in several different ways. You can list them by Genre, by Year or by Age rating. You can list movies that are on TV now.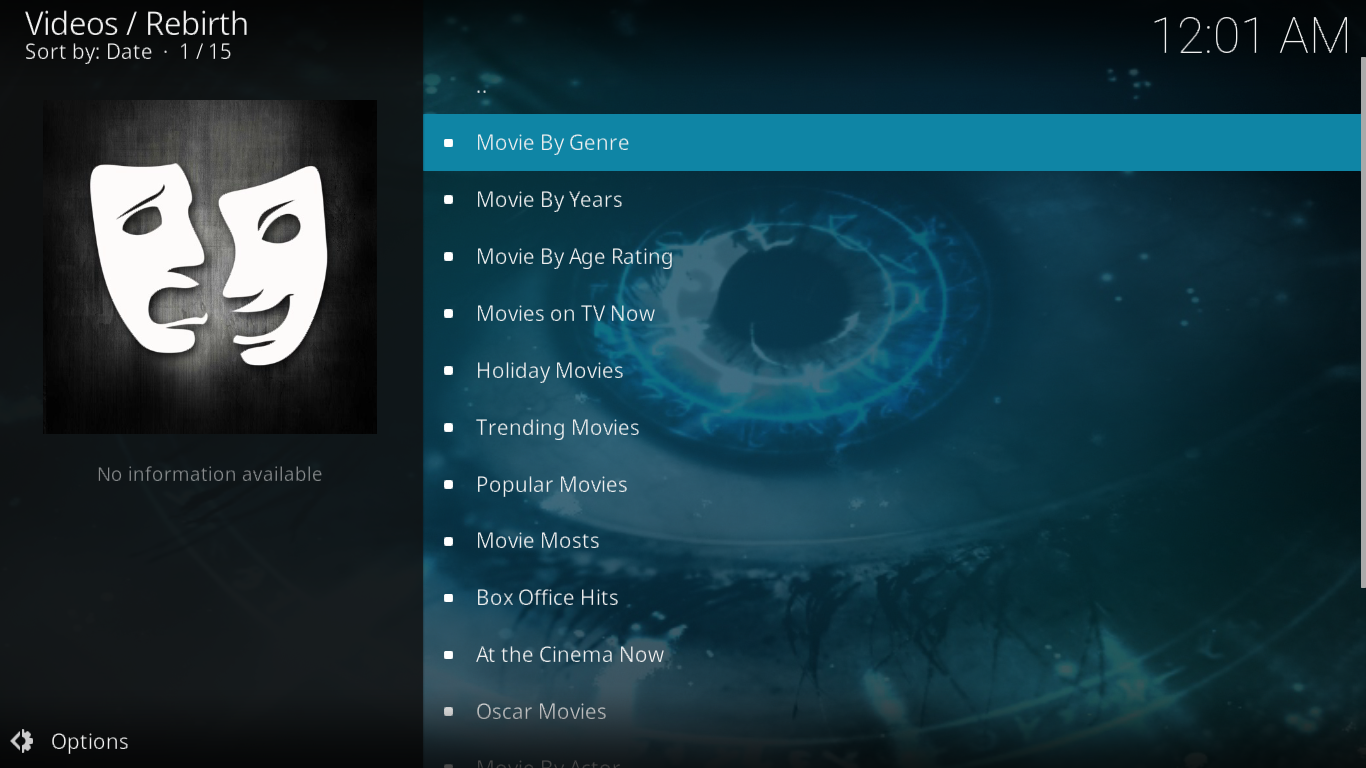 This time of the year, you have a Holiday Movies section and you have the usual Trending Movies and Popular Movies sections as well.
Movie Mosts is an interesting section where you can find the most played, most collected and most watched movies this week, this month, this year and even of all times.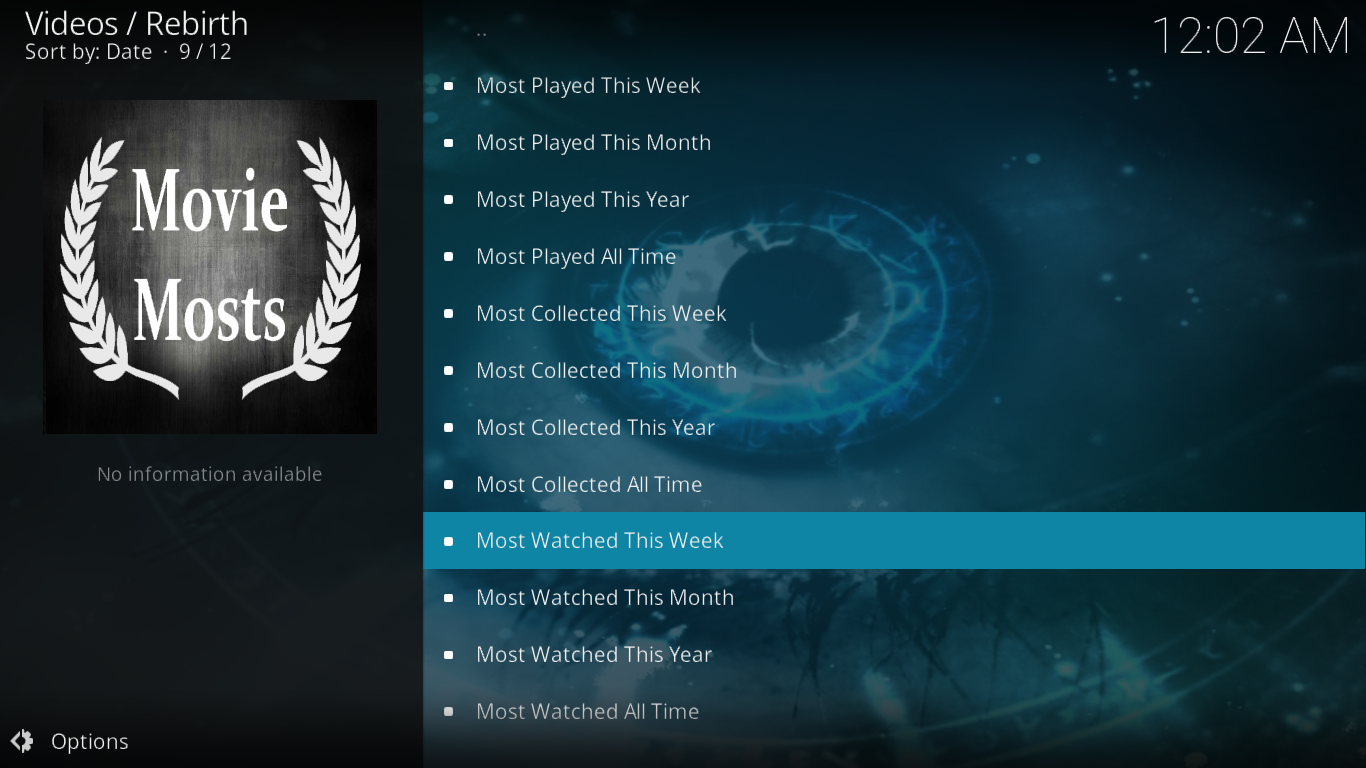 The Box Office Hits and At the Cinema Now sections are self-explanatory and so is the Oscar Movies section. This last one lists the Best Movie Oscar winners from each year since their beginning, back in 1927.
The Movie By Actor section lists some 100 actors and actresses. Clicking on any name reveals a list of movies featuring the selector actor. Interesting if you're a fan of a specific actor and if he's on the list. There's no telling how the list came to be, though.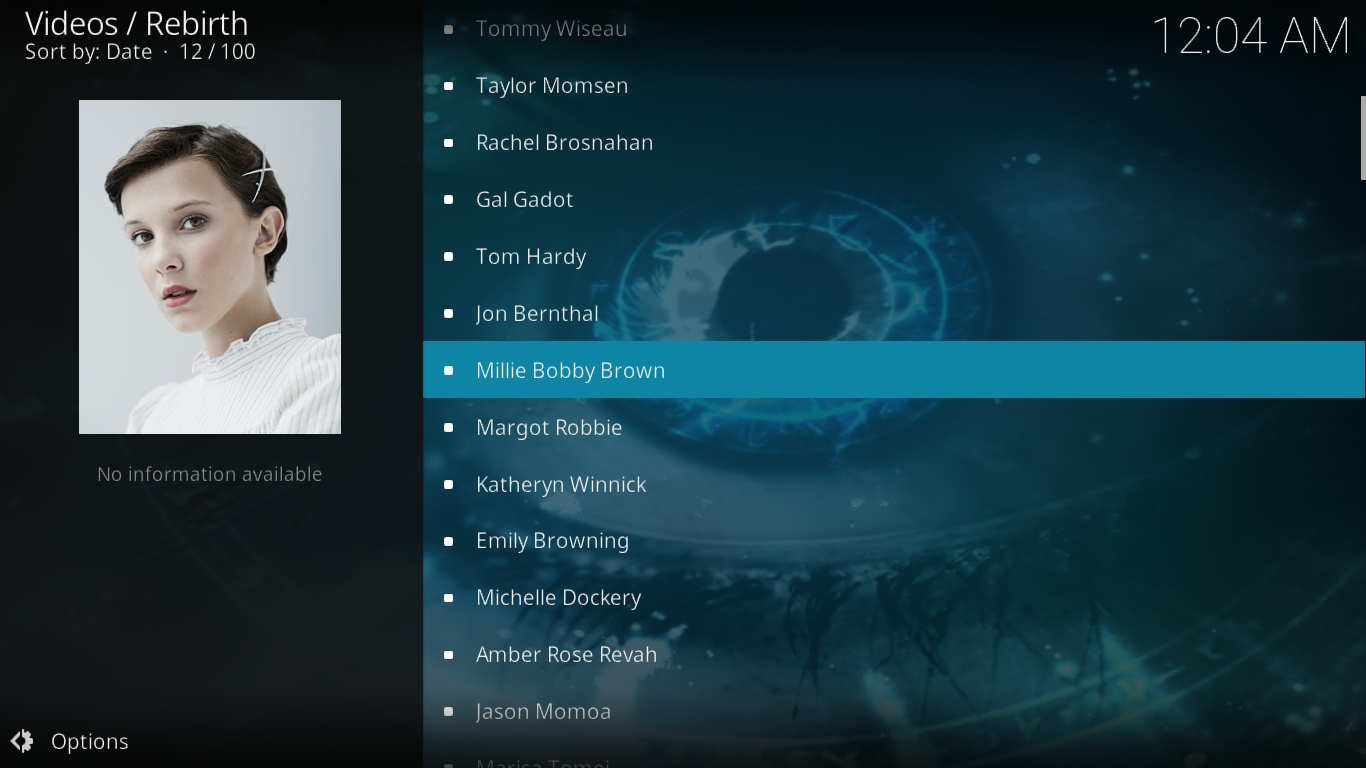 My Movies will show you a personalized selection of movies pulled from your Trakt or IMDB accounts, provided you've configured them. We'll show you how that's done when we discuss the Tools section later on.
The last two sections, Actor Search and Search are just shortcuts to the add-ons search feature which we'll also discuss in further details in a short while.
TV Shows
IF TV Shows are your cup of tea, chances are you'll spend quite a bit of time in the sections. And there are even more ways to browse TV Shows than there were for movies. The variety is simply amazing.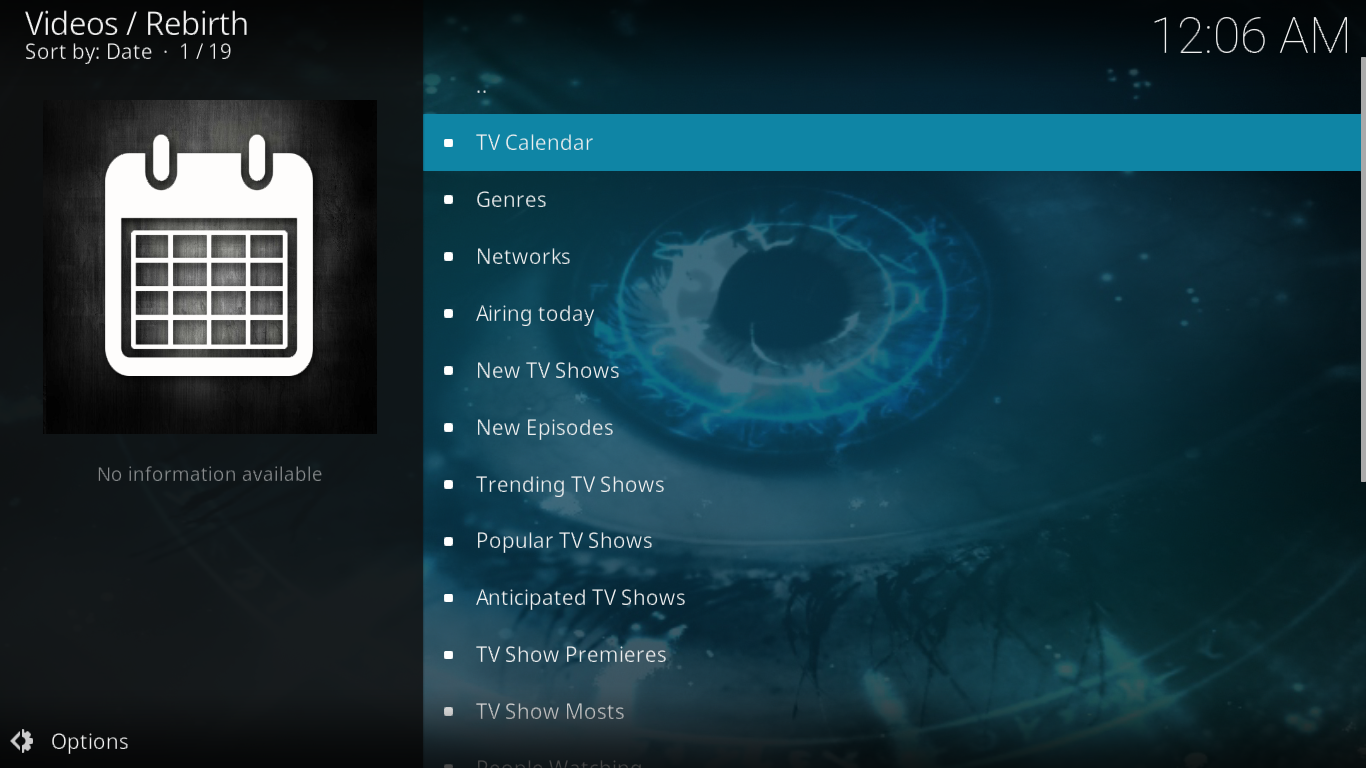 The first entry, TV Calendar shows you every TV show episode from any specific date in the past 30 days. Quite useful to do some catching up. It even includes today and is updated regularly so you don't necessarily have to wait for the next day to watch your favourite shows.
The Genre and Networks sections work as you'd expect them. The former listing some 25 genres to choose from and the latter having no less than 131 different TV networks.
Airing Today is just, as its name implies, a list of today's shows. It's not much different from going to the calendar and selecting today's date.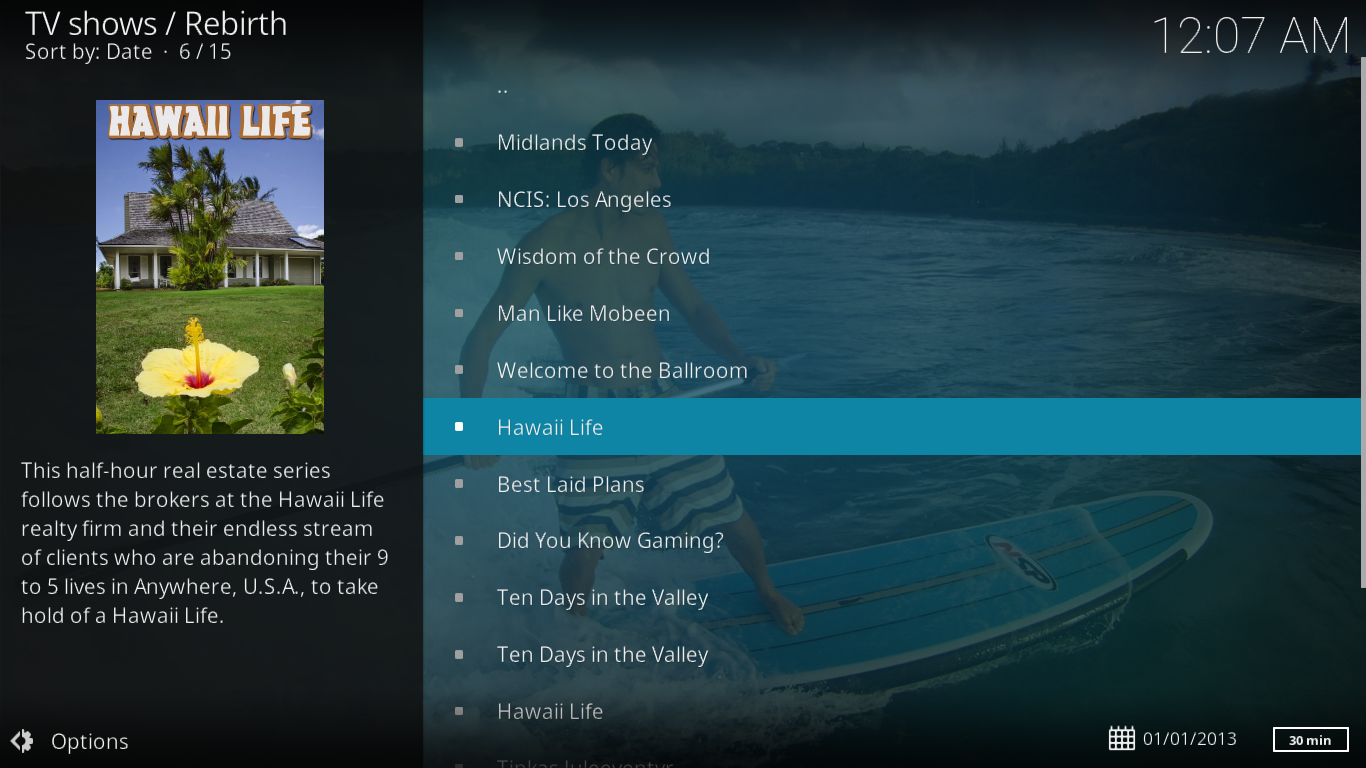 Next comes New TV shows, a list of all the TV shows that are in their first season. It is followed by New Episodes, a list of all the latest episodes of currently airing shows.
The next three sections, Trending Shows, Popular Shows and Anticipated Shows are similar albeit different. All three show content based on popularity but each with a different twist.
The next section, TV Show Premieres is a bit unclear. It is a list of 24 seemingly unrelated shows. It has varied content such as Robot Chicken, Ellen's Game of Games, or Diners, Drive-ins and Dives.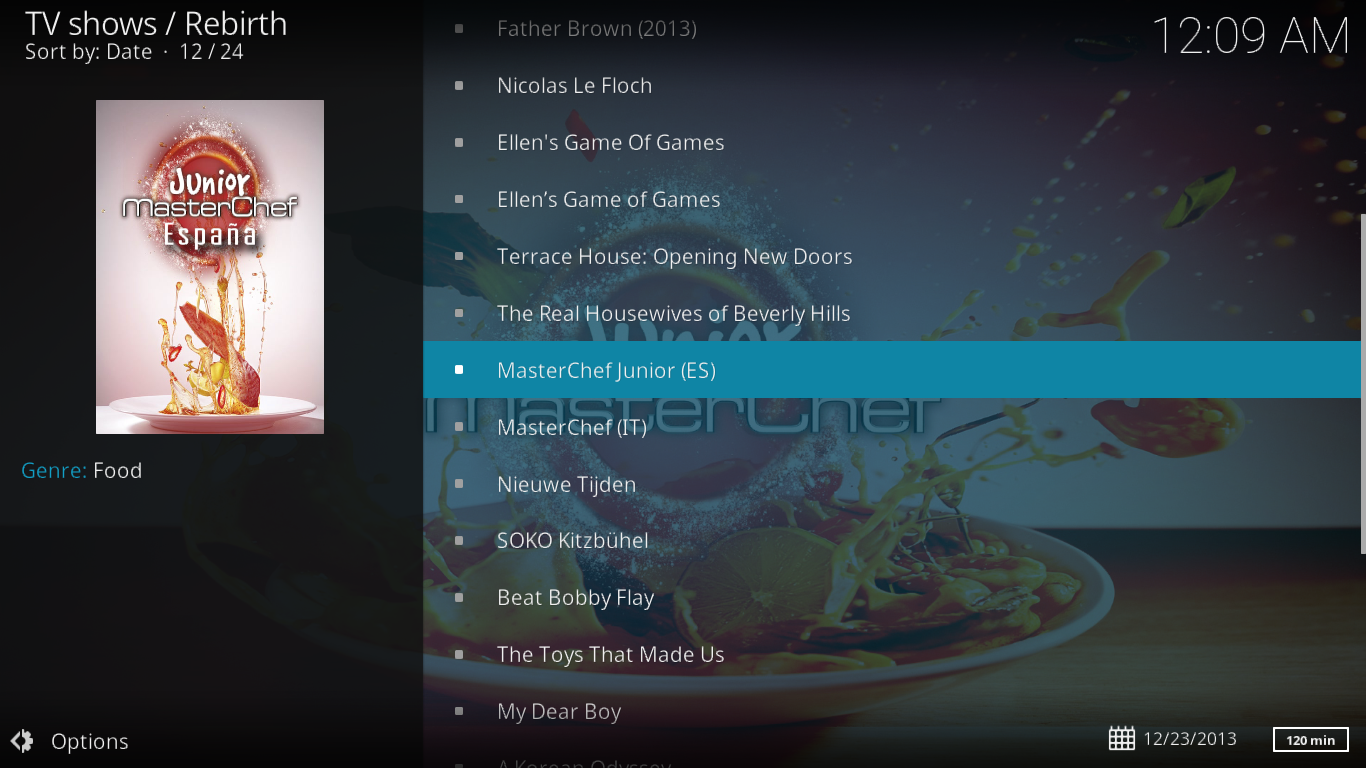 The TV Show Mosts section is identical in functionality to its movie counterpart. It has the same 12 playlists, only with different content, of course.
People Watching, Most Popular, Highly Rated, and Most Voted are four big playlists of TV shows based on popularity but selected and sorted according to different criteria.
The Certificates section lists TV shows according to their age rating certificate: TV-G, TV-PG, TV-14, and TV-MA.
The last three sections, My TV Shows, Actor Search, and Search function the same way as their movie counterparts.
Top Movies
This section offers 12 different playlists, each containing the best movies of a given type or genre.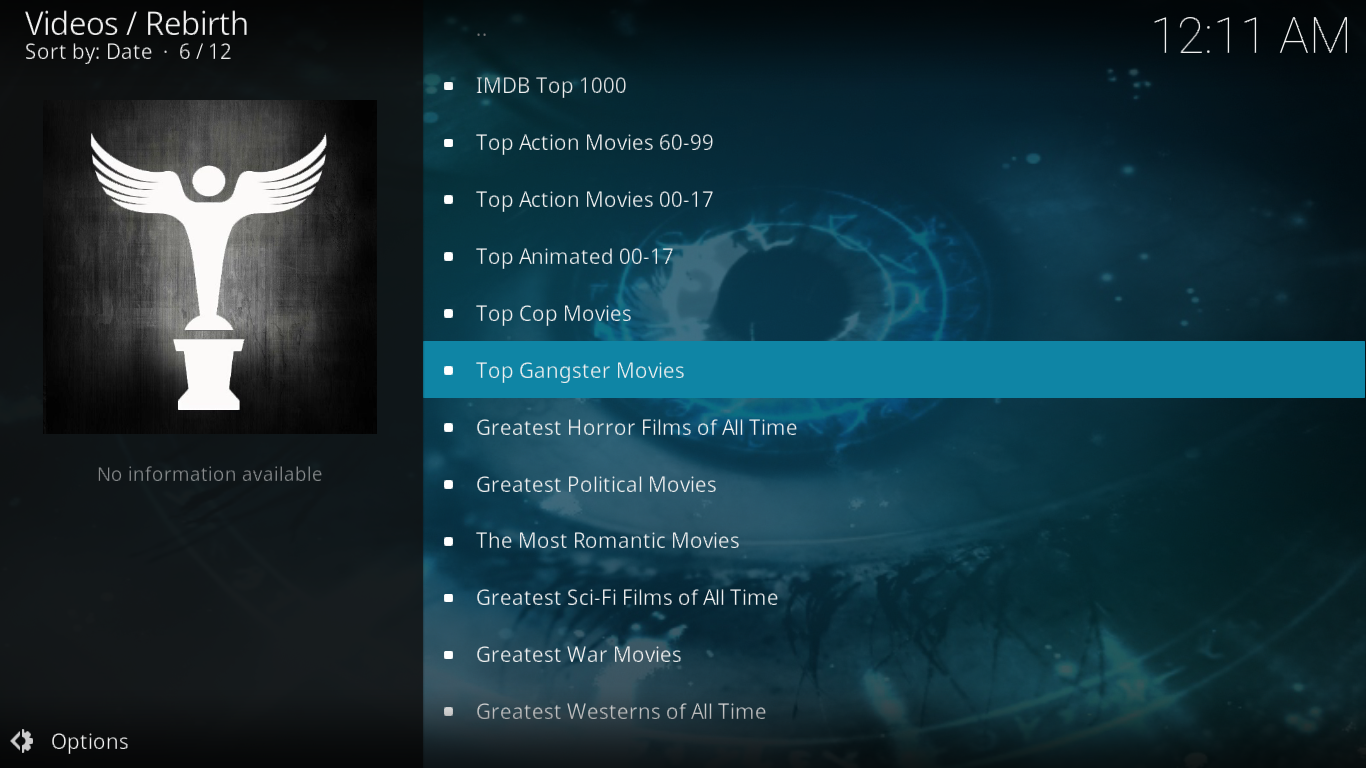 It starts with the classic IMDB Top 1000 and includes Top Gangster Movies or Greatest War Movies.
Playlists
This last content section has some sixty-something playlists of various kind. You'll find B Movies, Car chases, Fairy Tale, Kung Fu or Remakes. Depending on your personal taste, some of these playlists may be appealing to you. In fact, with so many to choose from, we'd be surprised if you didn't find at least a few that talk to you.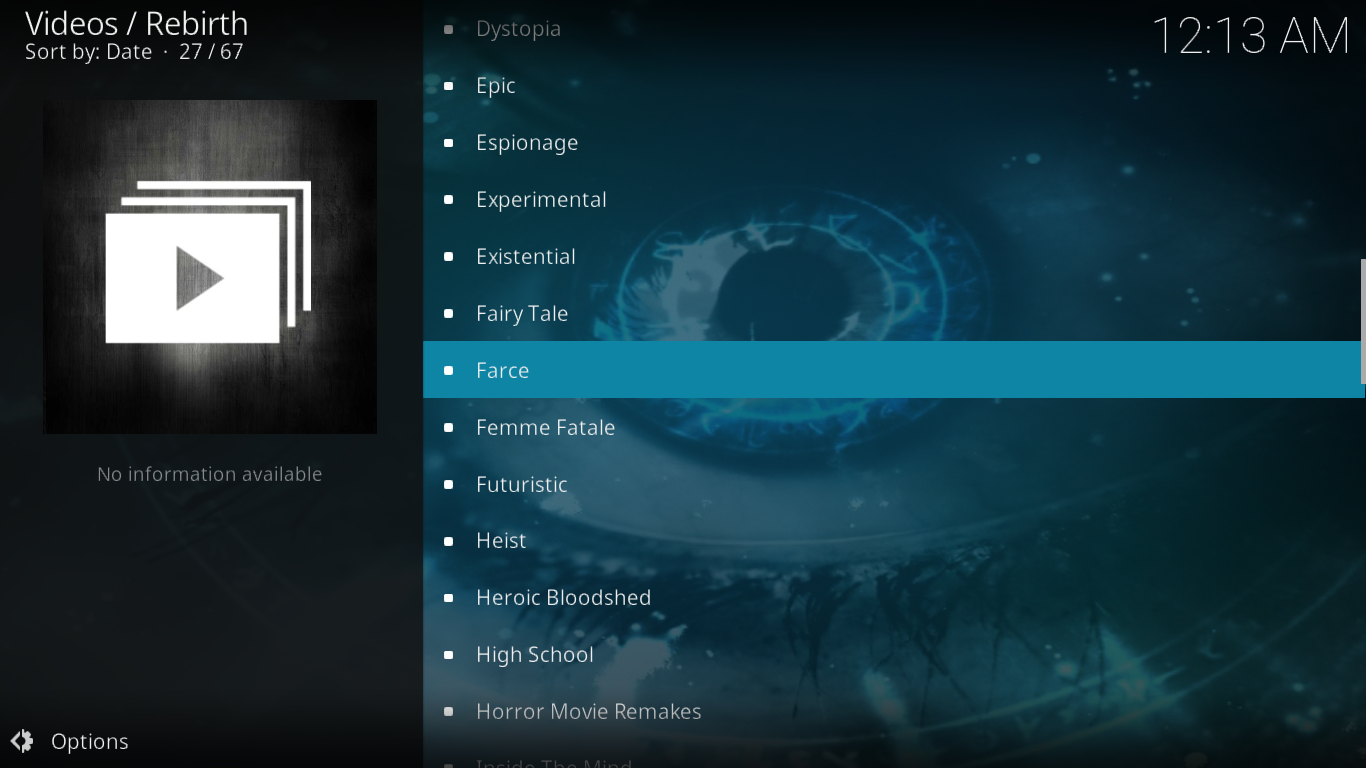 My Movies and My TV Shows
These two sections are identical except that one returns movies while to other returns TV Shows. They will show you personalized content based on your Trakt or IMBD accounts. In fact, they're the same My Movies and My TV Shows that we're already encountered in the Movies and TV Shows sections. They're nothing but shortcuts to the same functions.
Tools
Tools if where you go to adjust the add-on's settings. Most of what's in there are advanced setting that you'd normally wouldn't want to touch unless you know what you're doing. From there, you can enable and disable content providers. You can also connect the add-on to your Trakt or IMDB account to help populate the My Movies and My TV Shows sections.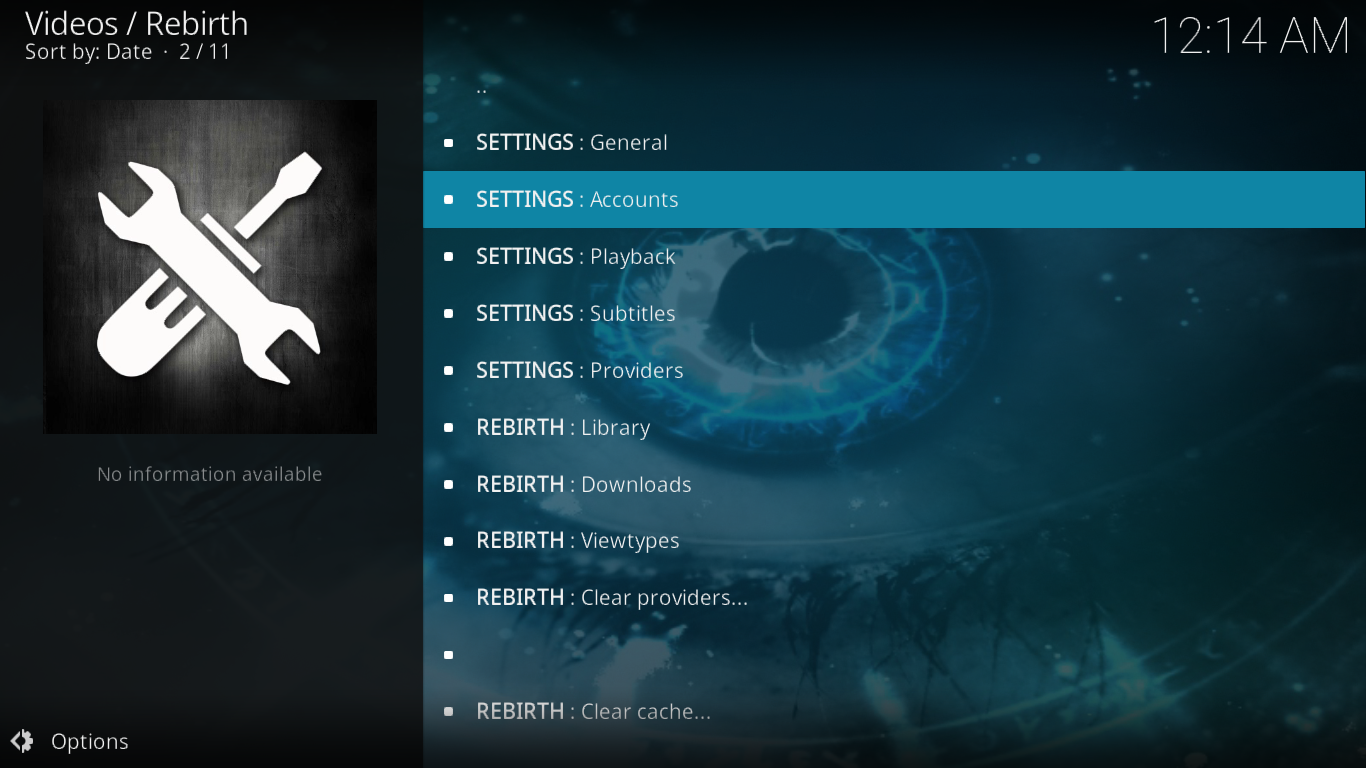 Search
With an add-on with so much content as this one, the presence of a search engine is always welcome. If you're looking for a specific movie or TV show, You'll be able to search through all the content of the add-on. And you don't even have to know the exact title. It will find titles that contain the search term you indicated.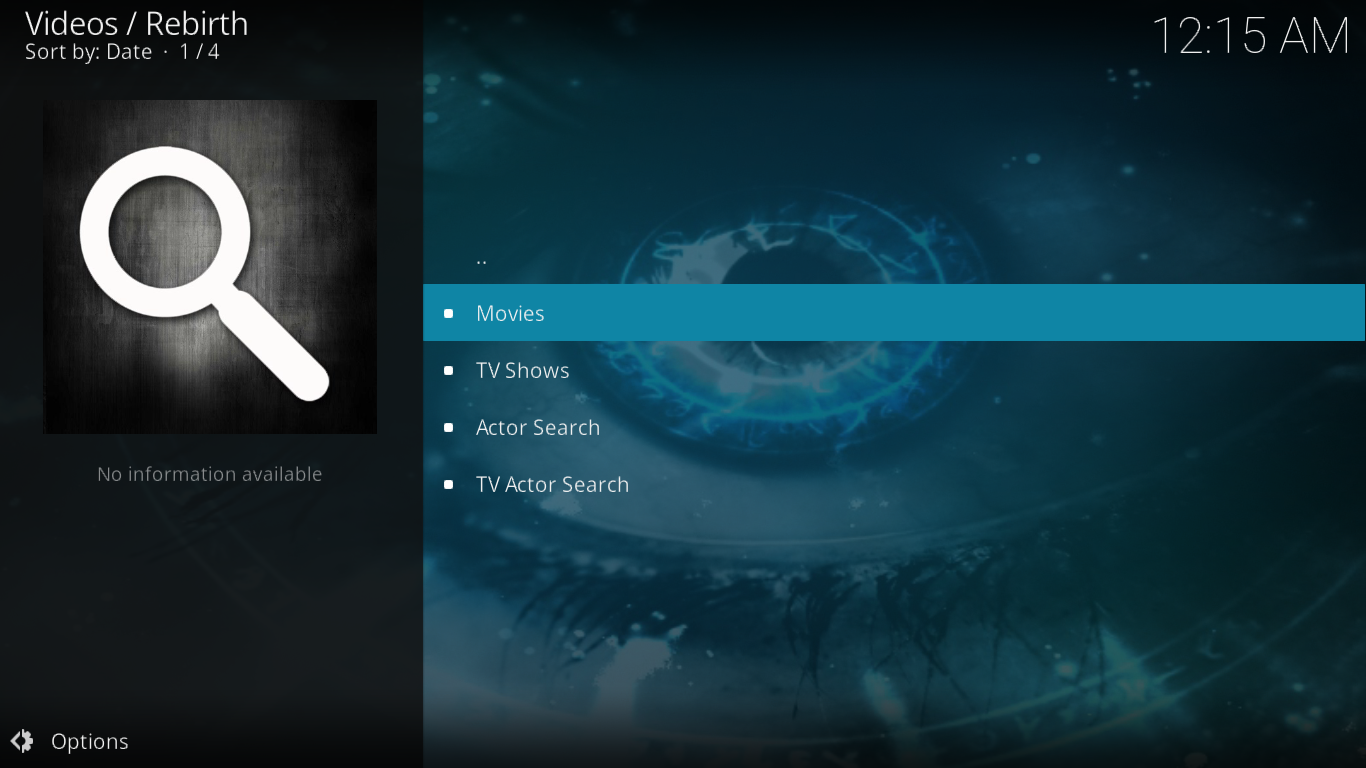 The Actor Search and TV Actor Search sections will let you find all movies featuring any given actor. Just as with the titles, you could specify just part of a name. Pretty useful if you're not too sure of a name.
Pros and Cons of the Rebirth Add-on
Just like with anything else, there are good and not-so-good things about the Rebirth add-on.
Pros
The sheer quantity of content is Rebirth's greatest asset. And combined with the NAN Scraper to find sources, most films or TV shows play on the first try.
Once you select a source, the add-on will automatically try the next one if it fails to playback. And it will keep trying down the list until it finds a source that works. You're assured to always get the best quality source there is.
The general speed of the add-on, the speed at which the different playlists load is generally quite good and often better than other add-ons.
Cons
Some of the SD sources are not of the best quality. But nowadays, who wants to watch SD anyways?
A few playlists are empty but there are not many of them. Much less than in some other comparable add-ons.
Fixing the NANScrapers Error
Some people have reported not being able to install Rebirth due to the NANScrapers failing to install. AS we indicated earlier, when that happens, your best bet is to try again, and again, until it does finally work. Most of the time, it will.
But if it just doesn't work, your only option may be to manually install the NANScrapers before you install the Rebirth add-on. Here's how you can do that.
First, download the NANScrapers zip file from this site.
When prompted to save the file, make sure to save it to a folder off the C: drive. Kodi won't be able to find it if you put it on your desktop.
Next, you do as if you were installing an add-on from a zip file. You first go to the Add-on Browser and click Install from zip file.
After that, you navigate to the folder where you saved the file and click the file to launch the installation.
It is that simple. Within seconds, a message at the top right of your screen will confirm the installation.
You can then proceed with the Rebirth add-on installation by following the steps above.
Conclusion
For fans of movies and TV shows, the Rebirth add-on is sure to have something they like. Like its predecessors, content is neatly organized and easy to find. Furthermore, a great search engine helps to locate specific content. And once you've located something you want to watch, The chances are good that a working source will be easy to find. There is not that much 1080p content but there is a good quantity of 720p and even more SD content.
If you've tried the Rebirth add-on, we'd love to hear about your experience. Have you had any issues installing or using it? What features do you love the most? Use the comments below to share your thoughts with us.