We are reader supported and may earn a commission when you buy through links on our site.
Learn more
How To Use Favourites in Kodi: Quick Guide
Serious Kodi users can amass quite a dizzying collection of addons and content. Thankfully, the Favorites function is there to make life easier–we show you how to maximize its utility and organize your streaming binges effectively. It only takes a few minutes, so read on!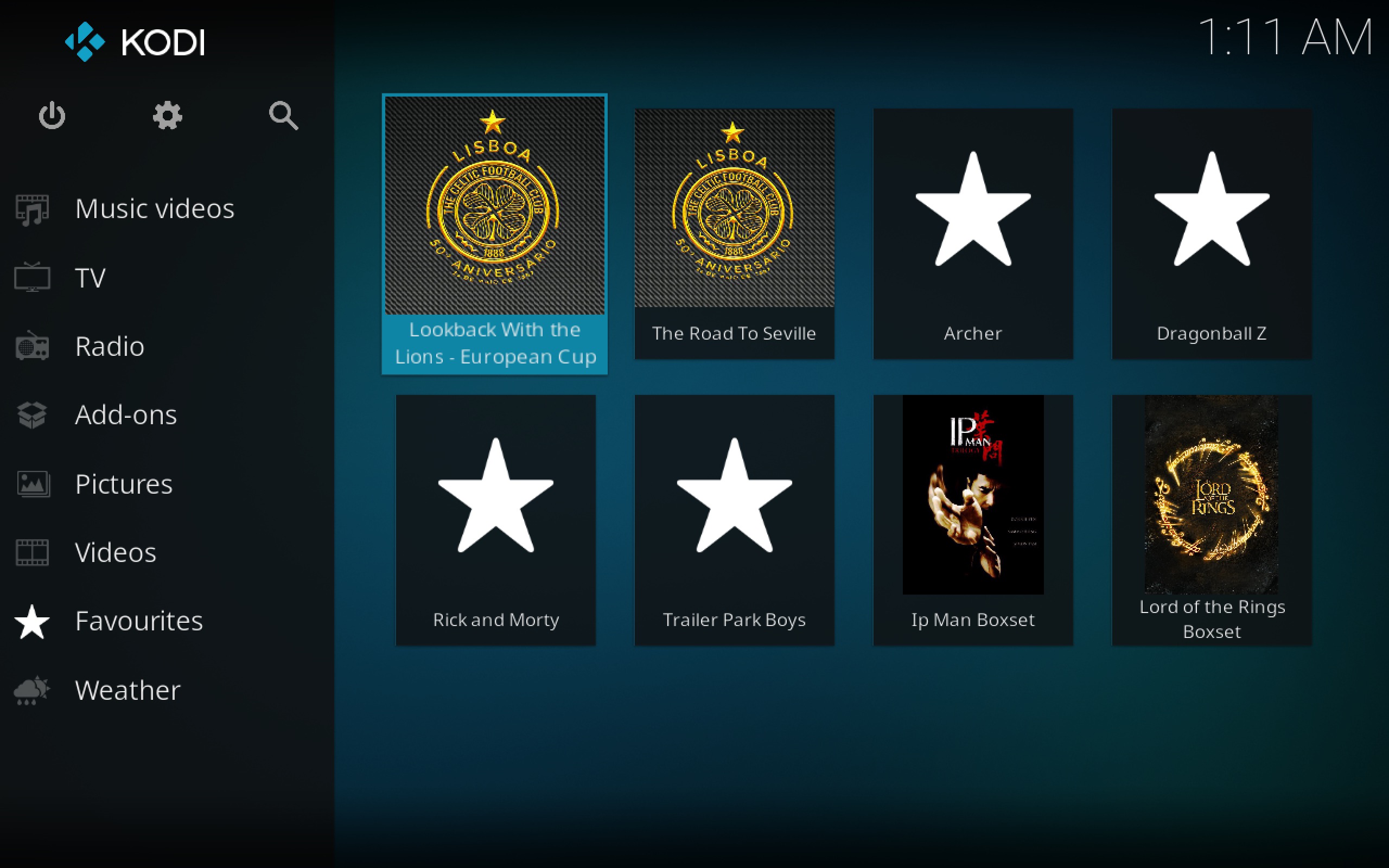 If you're looking for a quick and easy way to access your frequently viewed media in Kodi, then you should check out the Favourites function. Although this function is included by default in Kodi, not all users know about it or know how to use it. But the favourites function is a really useful way of having the items that you most often want to access available right on your Kodi home screen.
You can use this function to add movies, TV show episodes, and music from your library to your favourites – but you can also add content from your add-ons too. This makes it helpful when there's a show which you watch regularly through an add-on, and you want to be able to access that show without having to navigate through the add-on menu each time.
Today we're going to show you how to use favourites in Kodi, including how to add an item to your favourites and how to access those favourites using skins.
30-days money back guarantee
Why It's Advisable To Get A VPN When Using Kodi
Although the Kodi software itself is fully legal to use, many add-ons are not created by official Kodi developers and can allow you to access copyrighted content illegally. If you get caught using an add-on for Kodi to stream content illegally, then you could face a fine or prosecution, or you could be kicked off your ISP's network.

If you're going to use add-ons, then it is advisable to get a VPN. This is a piece of software which you install onto your Kodi device and which encrypts all of the data that your device sends over the internet. This encryption means that it is impossible for anyone to see what sites you have been accessing or what content you may have been streaming, which keeps you safe.
NordVPN – Best VPN for Kodi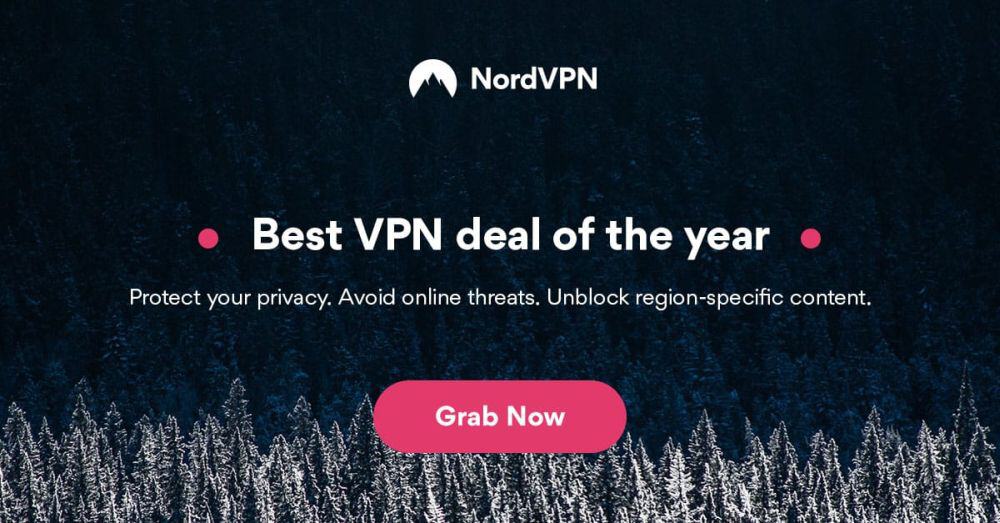 You might be tempted to go with a free VPN or even a proxy service to up your Kodi game, but this is perilous. Instead, go with NordVPN, the top VPN on the market–available for less than the cost of a cup of coffee per month. Unlike free services, NordVPN features the latest in privacy provisions, namely the unbreakable NordLynx protocol, with its 256-bit AES encryption cipher. This is the same level of security used by the NSA, so suffice it to say it is plenty strong for keeping your Kodi traffic anonymous.
What's more, it enables private access to over 5,800 servers in 59 countries, which vastly expands Kodi's capability to stream international content. By "spoofing" your IP address, you fool sites, services, and apps into serving you content as though you were a resident of that country. It also works to disguise your traffic from your ISP, shielding you from the grossly unfair practice of throttling Kodi traffic.
More content, buffer-free streams, and total privacy–sounds great, right? NordVPN offers this and more, with an array of specialty servers optimized for browsing Tor, downloading P2P files, shielding gaming sessions from DDoS attacks, and much more. Built-in DNS leak protection and a strong no-logging policy also ensure your unencrypted data never falls into the wrong hands–or anyone's hands other than yours.
Read our full NordVPN review.
Pros
Very fast speeds make this a strong choice for 4K streaming
5,400+ servers globally
Tor over VPN, double VPN
Based in Panama
24/7 Customer Service.
Cons
Apps can sometime be slow to connect.
How To Add Something To Your Favourites In Kodi
When you're browsing your library or an add-on and there's a particular item that you want to come back to later – it could be a movie, a TV show, an episode, or an album or track – then it's easy to add that item to your favourites. This will make it very quick for you to find that item later. Here's how to add an item to your favourites:
Find the item that you want to add. For example, maybe there's a movie that you love to rewatch. In this case, go to Movies and then locate the movie that you want to add to your favourites
Right click on the item to bring up the context menu. If you're not using a mouse, then navigate using your keyboard or remote control by using the arrow keys until the item in question is highlighted. Then press the c key
This brings up a menu with options for working on that movie or other item. Go through the context menu until you find Add to favourites. Click this

Now your item has been added to your favourites and you can quickly access it from your home screen
If you want to add a music track to your favourites instead of a movie, you do the same thing. Navigate to the particular track you want, then right click or press c and select Add to favourites


You can also use this same process to add an item from an add-on to your favourites. When you're browsing through an add-on and you find a TV series you want to easily access, for example, right click or press c on the name of the series and use Add to favourites
How To Access Your Favourites In Kodi
Once you have added a bunch of items to your Kodi favourites, you can quickly access these items for convenience. To access favourites using the default skin for Kodi version 17, Estuary, you just follow these instructions:
Start on your Kodi home page
Look at the main menu which is on the left of the screen
At the bottom of the main menu is an item that says Favourites and has an image of a star next to it

Click on Favourites to show your favourite items. You can now click on any item to be taken straight to that item in your library or in an add-on
How To Access Your Favourites From Other Skins
The favourites function is built in to Kodi, meaning that you will always be able to add items to your favourite menu, no matter what skin you are using. However, only some skins have easy links for you to access your favourites from your home screen, making these skins preferable for people who want to use favourites. If your skin doesn't support favourites, then below we'll show you a few of our favourite skins which do support the favourites function.
Confluence
Confluence is the default skin for Kodi up to version 16 (Jarvis), although if you're on version 17 (Krypton) then you may want to install the Confluence skin. Unlike the Estuary skin that comes in version 17, Confluence uses a large banner menu across the middle of the screen rather than a static menu on the left. If you're using Confluence, you'll find that it has a menu option for favourites already installed.
To access your favourites in Confluence, you need to select the star icon in the far bottom left. You can get there by using the up and down keys on your keyboard or your remote control. Click on the star icon and a panel showing your favourite items will slide in from the right. Click on a favourite and you will be taken to that media file in your library or to that place in an add-on.
Aeon Nox
Another very popular skin is Aeon Nox, which is a space-based theme that is based on Confluence. It is based on Confluence, so it has a similar feel to that skin, but the options are more flexible and there are more attractive graphics that come pre-installed with the skin. If you love sci fi and want an attractive skin with lots of options, then Aeon Nox is a good one to try.
Favourites are also enabled in the Aeon Nox skin. To access your favourites, you need to use the arrow keys to move along the options on the main menu. Near the end of the menu, after the power settings and before the weather section, you'll see a menu item labelled Favourites. Click on this item and a popup box will appear which displays your favourite items inside. You can click any item to go straight to it.
Arctic: Zephyr
A very beautiful skin which also supports favourites is Arctic: Zephyr. This skin is all in shades of white and grey and has a clean, elegant look which makes it ideal for someone who is looking for a minimalist and elegant style for their Kodi.
By default, favourites are not shown on the home screen of Arctic: Zephyr. However, you can customise the home screen to show favourites in the main menu if you want to. To do this, follow these instructions:
Start on your Kodi home page
Go to Settings
Go to Skin settings
Select Home on the left hand menu and then select Customise home menu from the right hand menu
To add a new item, click the icon that looks like a plus
Click on Choose Item For Menu
Go to Common, then click on Favourites
Exit out of the skin settings dialogue and go back to your home screen
How To Change Your Kodi Skin To One That Supports Favourites
If you want to install one of these skins so that you can access your favourites from your home screen, then you just need to go through a simple process. In the Interface settings section of the settings category, you'll find a Skin dialogue where you can easily download new skins and swap from one skin to another. There are lots more skins here than the few we've mentioned, so you can experiment with different skins to see if they support favourites and give you the look that you want. Here's how to download and install skins for Kodi:
Start on your Kodi home page
Go to settings
Go to Interface settings
Select Skin from the menu on the left
Find the entry for Skin in the box on the right
Click on Skin and a popup will appear showing all of your currently installed skins
Now click on the Get more… button on the right
You'll see a list of skins. Select the skin you want: Confluence, Aeon Nox, or Arctic: Zephyr. Click on the title and it will start to install
Wait a minute until the installation is complete
Confirm that you want to keep the change
Now your Kodi will have a skin and your favourites can be easily accessed from the home page
Conclusion
Favourites are a really useful way to be able to quickly access items in Kodi. You could use this feature to have an album that you love ready to play whenever you want, or you can use it to access the TV shows that you watch regularly, or to access films that are on your to-watch list. Favourites are a built-in function of Kodi, but because not all skins support them, some people don't know about this feature.
If you want to use favourites, then it's best to install one of the skins we have mentioned above, or to install another skin that supports favourites. This is the quickest way to have your favourites accessible right from your home screen. Some skins, like Arctic: Zephyr, do support favourites but the option is not available on the home screen by default. In this case, you can use the customise home screen dialogue in the skin settings section to add an option for your favourites to your home screen. In other skins, like Estuary, Confluence, and Aeon Nox, a menu option for accessing favourites is available by default.
Do you use the favourites function in Kodi, or is there another way that you like to keep track of your favourite media items? Let us know your thoughts in the comments below.