We are reader supported and may earn a commission when you buy through links on our site.
Learn more
Netflix Tips to Watch Like a Pro
Netflix is a massively popular service, with an estimated 118 million users worldwide. The site is invaluable for watching anything from high end original dramas like Orange is the New Black, to trashy reality TV, to indie movies, to Hollywood blockbusters like The Cloverfield Paradox which was recently released exclusively on the platform.
But there are ways to make using Netflix even better! Today we're going to show you some tips and tricks that you can use to tweak your Netflix viewing experience and make it even more useful and fun. Read on to find out about our Neflix tips to watch like a pro.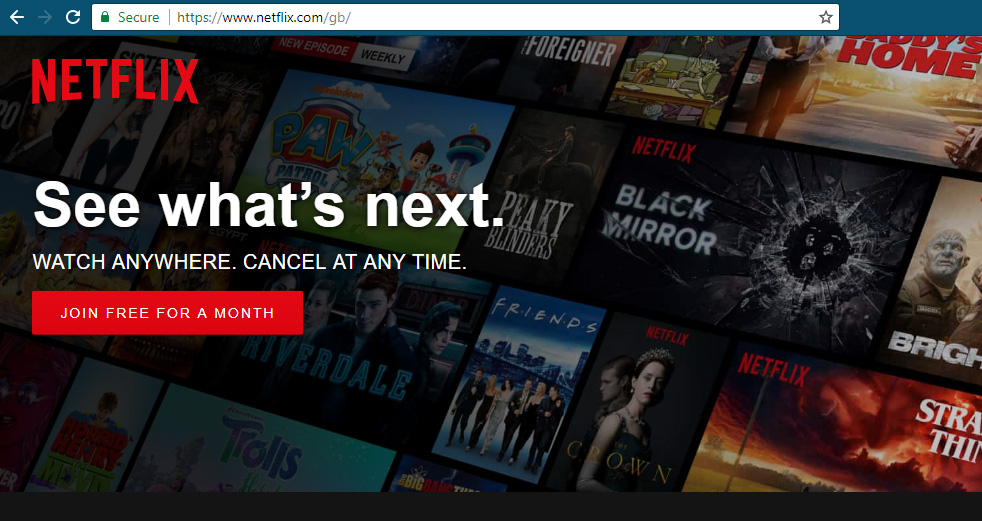 30-days money back guarantee
Use Secret Codes To Find Hidden Shows And Movies
One of the surprising problems with Netflix is that there is just too much content! There are so many TV shows and movies available on the platform that it can actually be really tough to find something that you want to watch. The main categories can help you to find content from particular genres like comedies, action movies, or sci fi shows, but there aren't that many categories to choose from.
Or so it appears – but in fact, there are actually hundreds of Netflix categories which cover more specific themes. Everything from Foreign Thrillers to Sports Documentaries to B-Horror Movies to Tearjerkers to Courtroom Dramas. With these more specific categories you can find a specific show or movie to watch by selecting something that's right up your alley.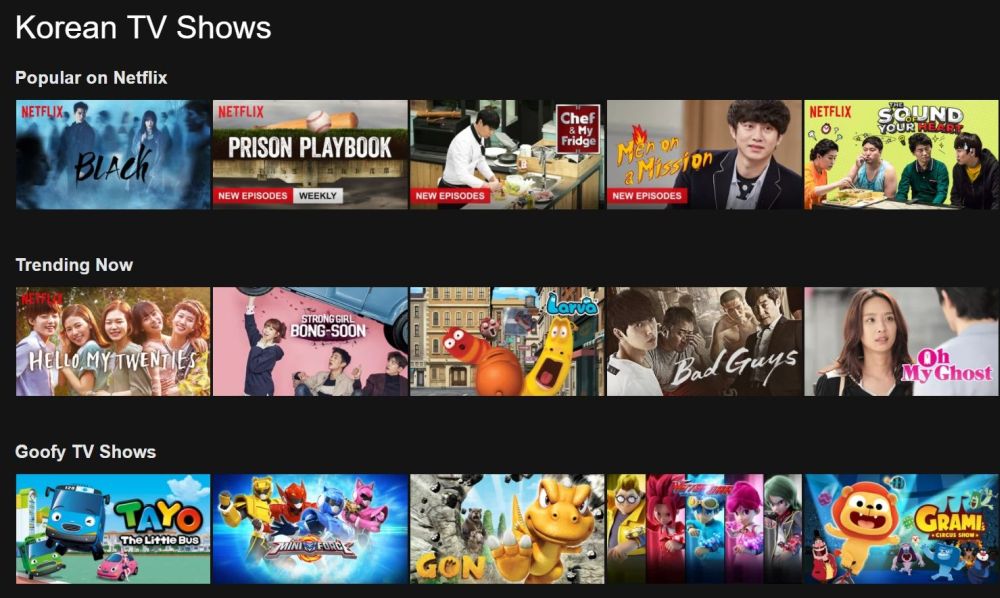 For example, Korean TV Shows are code 67879. To see Korean TV Shows on Netflix, you just have to head to https://www.netflix.com/browse/genre/67879
For more details about the Netflix secret codes, see our full article on the topic.
Use Recommendations and Ratings To Find Quality Stuff To Watch
You might have noticed that Netflix's recommendations for shows and movies you might want to watch can be rather inaccurate. Especially if you watch content from a lot of different genres, Netflix can struggle to recommend you things that you would really enjoy. But you can train the recommendation engine to understand your tastes better and to give you more accurate recommendations.
The first way to train the recommendations is to rate movies or TV shows once you've watched them. At the end of a video you can give a simple thumbs up or thumbs down to indicate whether you enjoyed the preceding content or not. Alternatively, you can look at your watch history at the URL https://www.netflix.com/MoviesYouveSeen and give thumbs up and thumbs down there too. By giving more ratings, Netflix will be better able to recommend you content that you'll like.
You don't just need to rely on your own ratings though – you can also gather data from other ratings sources to help you find quality content on Netflix. Try a browser extension like IMDb Ratings for Netflix, which integrates IMDB ratings into Netflix. This adds an IMDB rating out of 10 to the top right of information boxes about films and TV shows, so you can see at a glance whether a particular show or movie was generally well received or not before you watch it. Similarly, RateFlix shows you ratings from both IMDB and Rotten Tomatoes, and Film scores for Netflix collects ratings from a bunch of sources including IMDb.com, FilmWeb.pl, Netflix.pl, and Metacritic.com.
Use Browser Extensions For A Better Watching Experience
As well as showing you ratings on your Netflix page, you can also use browser extensions to tweak and improve your Netflix experience. One of the essential extensions for Netflix users is Flix Plus by Lifehacker which brings together a bunch of features chosen by the popular tech site Lifehacker. This extension includes tweaks to hide spoilers in episode descriptions (which is essential for fans who don't want any information than necessary before they start watching), and to add keyboard controls which you can customise to meet your own needs. There is also a very handy set of tweaks for suggestions which lets you tint or fade out shows which you have already watched or rated, or even hide entire sections so you needn't scroll past the same content that you're not interested in every time.
Other handy browser extensions to try include Super Netflix, which lets you change the quality that videos play back in on the fly – a feature that is very useful for those who need to conserve bandwidth – and also to upload custom subtitles and change the playback speed of videos. For a similar set of playback controls with even more fine grain controls over quality, brightness, and more, try Magic Actions for Netflix.
One drawback of Netflix is the limitation on how many people can use an account simultaneously, which can be a pain when you want to watch together with others. That's where Netflix Party comes in. The extension lets you watch Netflix remotely with friends, synchronising your video playback and adding a group chat. When you want to watch with someone over the internet, this add-on lets you get the feeling of watching together even when you're apart.
Stop Netflix From Autoplaying So You Can Get Stuff Done
Every knows the danger of falling into a Netflix hole: you're intending to watch one quick episode of a show, but when it finishes the autoplay feature starts the next episode playing straight away and you end up watching for hours. It might be good fun, but it's not great when you have stuff to do. If you find that Netflix is taking over too much of your time, you can turn the autoplay off so that you have to actively choose whether or not you want to watch another episode. This small change will help you to decide whether you really want to watch more or whether it's time that you did something else.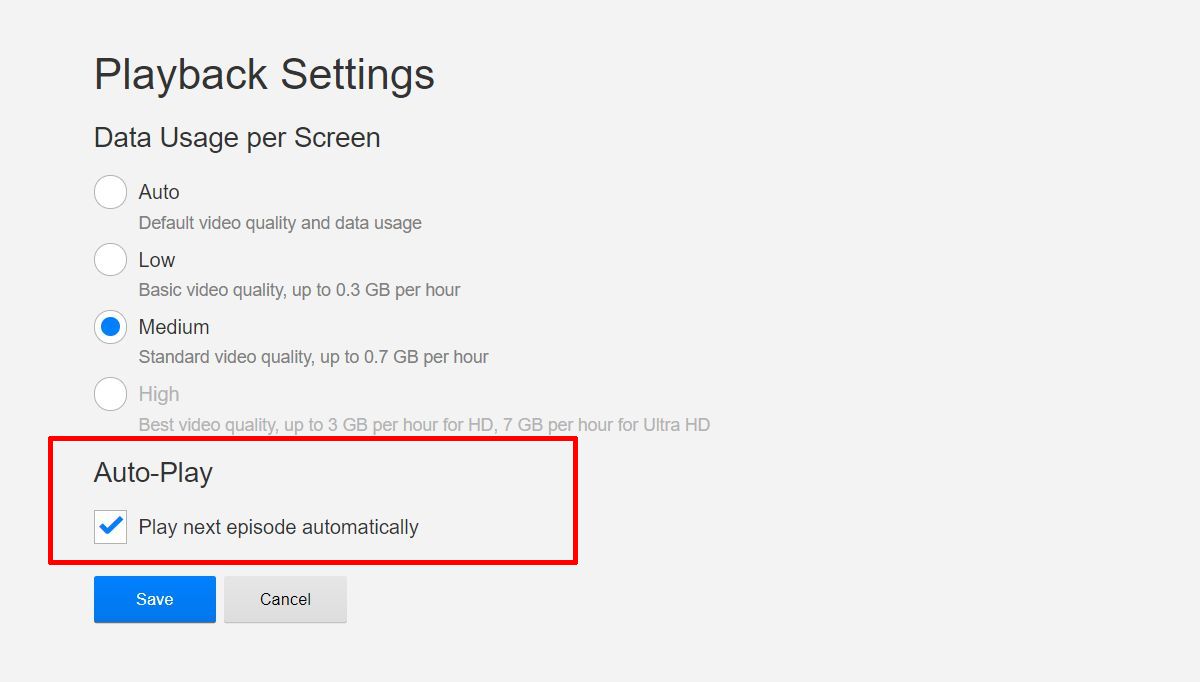 To turn off autoplay, go to your profile icon in the top right of the screen, then click on Account from the drop down menu. Go down to the MY PROFILE section of the page and find the Playback settings option. In Playback Settings you can change the option for data usage by setting the quality that videos play at. But the option we're looking for is Auto-Play. Just uncheck the box that says Play next episode automatically and videos will no longer autoplay – so hopefully you can get more stuff done!
Use A VPN To Watch Netflix From Other Regions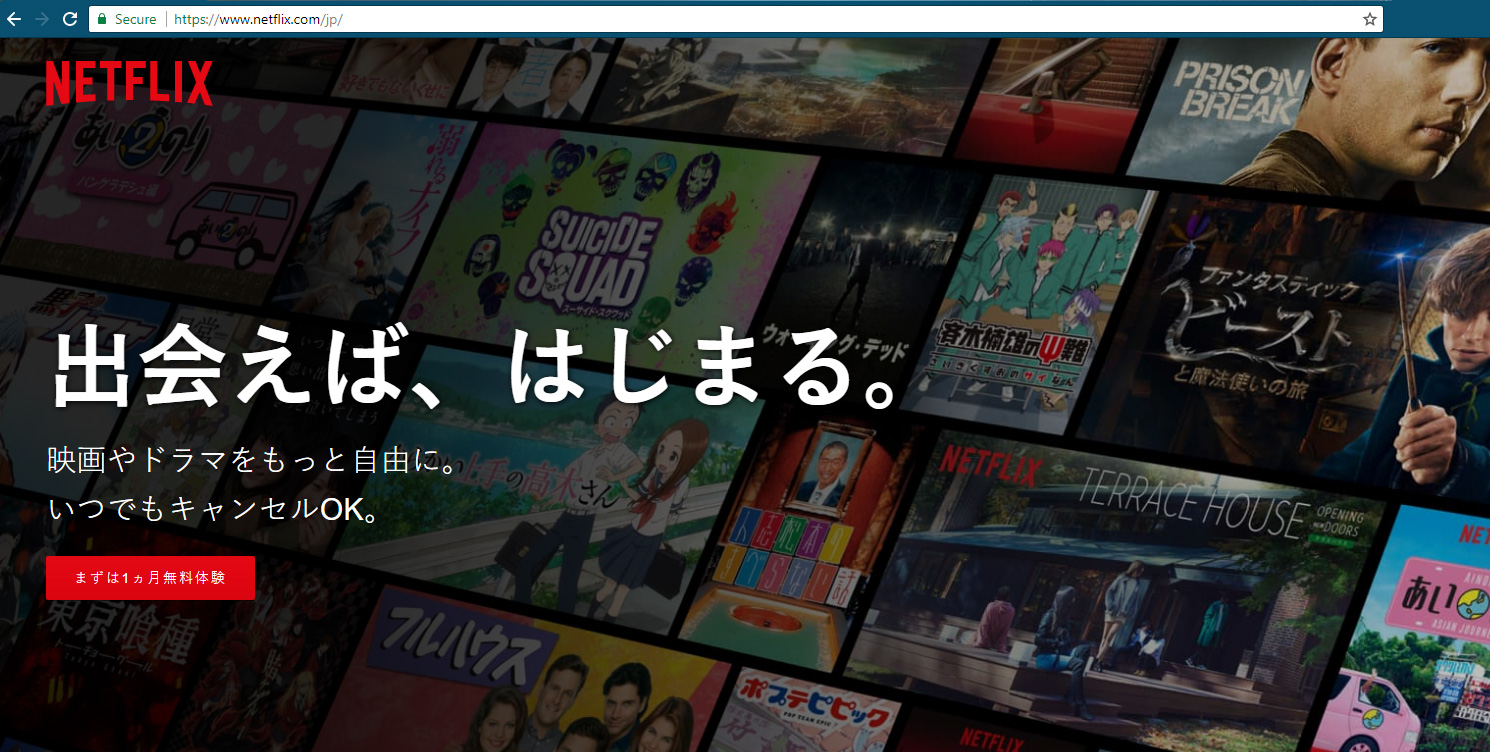 If you travel often, you've probably noticed that Netflix shows you different content depending on where you are located when you access the site. If you live in the UK, for example, you'll see one set of shows and movies available for you to watch, but if you live in or travel to Japan then you'll see a totally different catalogue of content. This can be annoying as it means you won't always have access to shows that you've been watching while you are travelling, but it can be useful too. If you live outside of Japan but want to watch lots of anime, then you just need to make it seem as if you're browsing from Japan when you visit netflix.com and you'll be able to watch tons of anime from Netflix Japan.
So how do you make it appear as if you're browsing from elsewhere in the world? The easiest way is to use a VPN, which encrypts your internet traffic and sends it to a server somewhere else in the world to be decrypted and passed on to its original destination. If you connect to a server in Japan, then it looks as if all of your web traffic is originating from Japan, so when you visit Netflix you'll be able to watch anime and other exclusive content on Netflix Japan.
You can use this trick to access content from anywhere in the world when you go on to Netflix. There's just one problem: Netflix has been cracking down on the use of VPNs to access their content. Most VPNs do not work with Netflix any more. However, there are a few VPN services that do still work with Netflix, and we'll provide links to these services below.
VPNs That Work With Netflix
We identified VPNs that offered not only good security and large numbers of servers, but also have been shown to work with Netflix. Here are our top recommendations: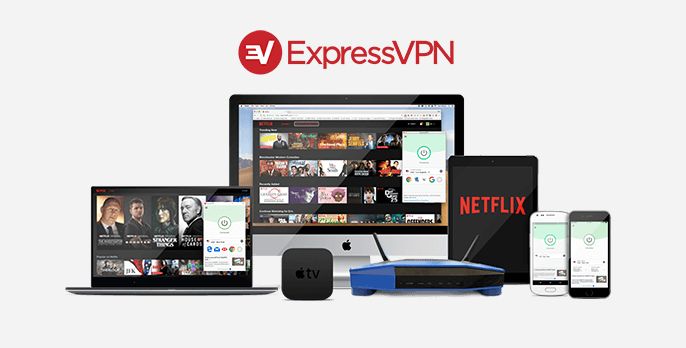 ExpressVPN is a favourite VPN for Netflix users thanks to its high level of speed and good reliability. It offers super fast connections for streaming high definition video plus strong security with 256-bit encryption and a no logging policy. The massive server network covers over 1000 servers in 145 different locations in 94 countries, so you can use it to access content from anywhere in the world. The software is available for Windows, Mac OS, Android, iOS, and Linux.
ExpressVPN is one of the most reliable VPNs for streaming Netflix content. Most servers work just fine by default.
Pros
Unblocking Netflix USA, iPlayer, Amazon Prime
Reliable and fast connections
Torrenting/P2P allowed
No personal information logs kept
Live Chat Support.
Cons
Max 3 connections simultaneously
Slightly more expensive than some other options.
Take advantage of an EXCLUSIVE deal for Addictive Tips readers. Sign up for a year with ExpressVPN at $6.67 per month and get 3 months FREE! There's also an amazing risk-free 30-day money back guarantee, just in case you're not completely satisfied.
If you need the highest level of security as well as a way to watch Netflix, then we recommend NordVPN. This service has the usual security features like strong 256-bit encryption and no logging policy, in addition to an extra security measure called double encryption. Double encryption means that your data is encrypted not once but twice at two different servers for maximum security. The connections are fast enough for streaming video and the server network has more than 1000 servers in over 60 different countries. The software is available for Windows, Mac OS, Linux, iOS, Chrome OS, Android, and Windows Phone, plus the Chrome and Firefox web browsers.
NordVPN is terrific at working on sites that reject connections from other VPNs, including Netflix where it works flawlessly.
Pros
SPECIAL OFFER: 2-yr plan (68% off - link below)
Different IP addresses aervers
DNS leak protection, kill switch
Retains no metadata of your browsing
24/7 Live Chat.
Cons
Some servers can be unreliable
Apps can be a bit cumbersome to use.
Sign up for incredibly fast and private service with NordVPN and get a 66% discount on 2 years subscription, just $3.99 a month! All plans are backed by a 30 day money back guarantee.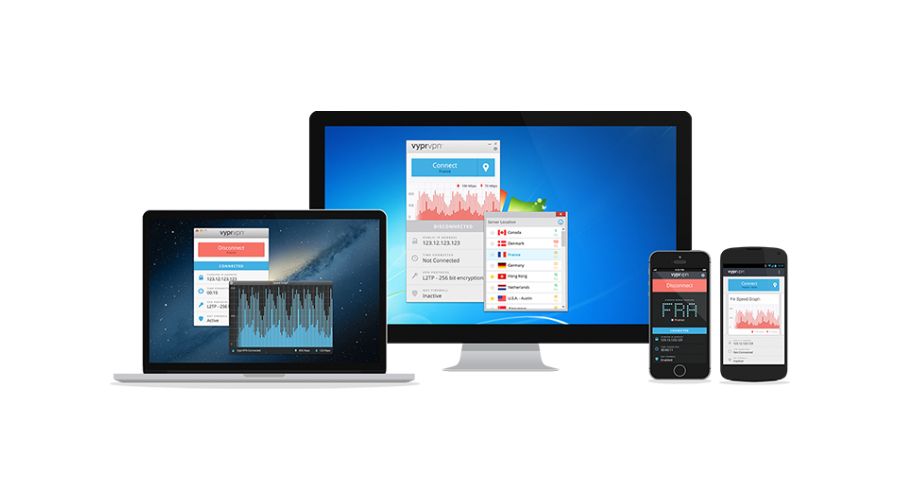 If you're having problems with VPN blocks, not just on Netflix but also when you're travelling through places with high levels of internet restriction like China, then you can benefit from using VyprVPN. They have excellent security with 256-bit encryption and a no logging policy, plus a unique feature called the Chameleon protocol. This protocol encrypts not only your data, but also your metadata. The metadata contains information about the origin and destination of your data, which is used by VPN blocking software to detect whether a VPN is in use. When this metadata is encrypted, it means that VPN use cannot be detected and you can use VyprVPN even on networks which block VPNs. In addition to this, VyprVPN has speeds which good enough for watching high definition video, and a network of more than 700 servers in 70 different countries. The software is available for Windows, Mac, Android, and iOS.
VyprVPN can be used with Netflix, and has worked just fine in our testing.
Sign up with VyprVPN today and save 50% off your first month! If you're not sure, VyprVPN also offers a free 3 day trial so you can test everything out before joining.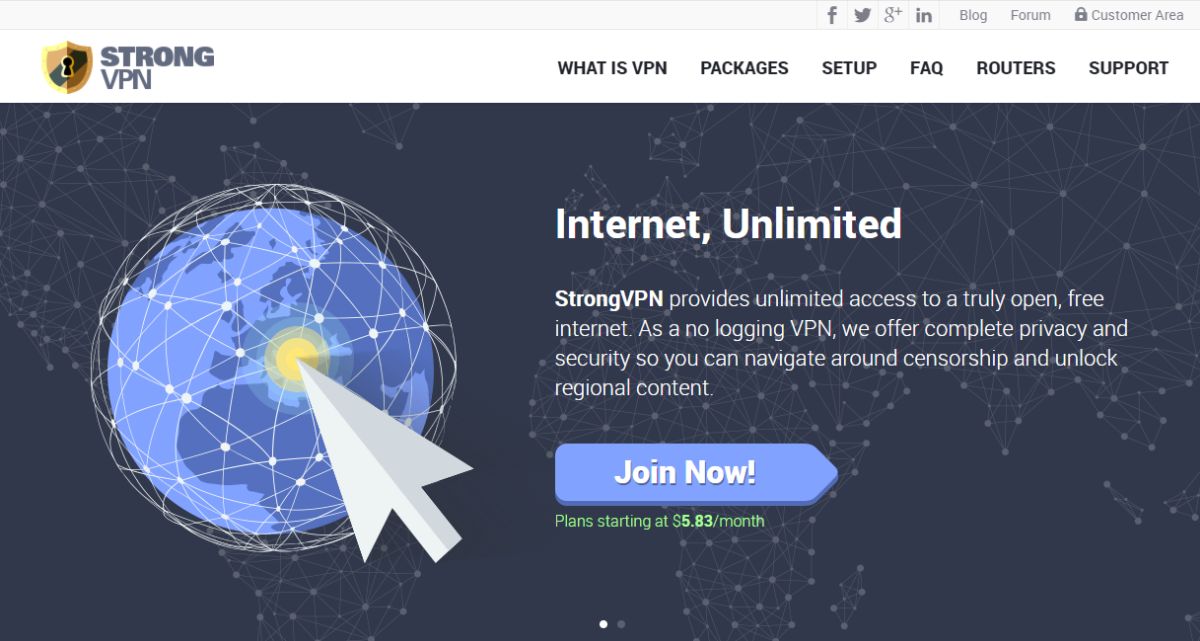 If you need the very strongest encryption in addition to Netflix access then you can try StrongVPN. This service offers incredibly strong encryption of up to 2048-bit, which makes it virtually impossible that anyone would be able to crack it, even if they had access to military grade cracking tools. As well as this, there is a no logging policy to protect your privacy and connection that are fast enough for streaming video. However, the number of servers available in the network is much smaller than the other VPN providers above, with servers in just 46 cities in 26 countries. You can get the software for Windows, Mac, iOS, and Android.
StrongVPN has been found to work with Netflix in our testing.
Sign up with StrongVPN and take advantage of a 41% discount on yearly plans, just $5.83 per month. Use the code "SAVE15" to get an additional 15% off at checkout, bringing the price down to just $4.95 per month!
Conclusion
Everyone loves Netflix, but there are ways to improve your experience when using the site. From small tweaks that discourage binge watching by turning off autoplay, to handy extensions that add new features like a better ratings system, we've shown you a variety of ways that you can make your Netflix experience better.
Do you have any neat tips or tricks for using Netflix that you'd like to share? Let us know in the comments below!