We are reader supported and may earn a commission when you buy through links on our site.
Learn more
Watch the 2018 Super Bowl Online: Legal Live Streams for Super Bowl 52
In just a few weeks time, football fans across the US and around the world will be getting ready for Super Bowl LII. The biggest football event of the year sees NFC champions the Philadelphia Eagles square off against AFC champions the New England Patriots to see who will be declared the overall winner of the 2017 football season. Fans are already planning watch parties and outings to sports bars to see the Super Bowl unfold in all its spectacle and drama.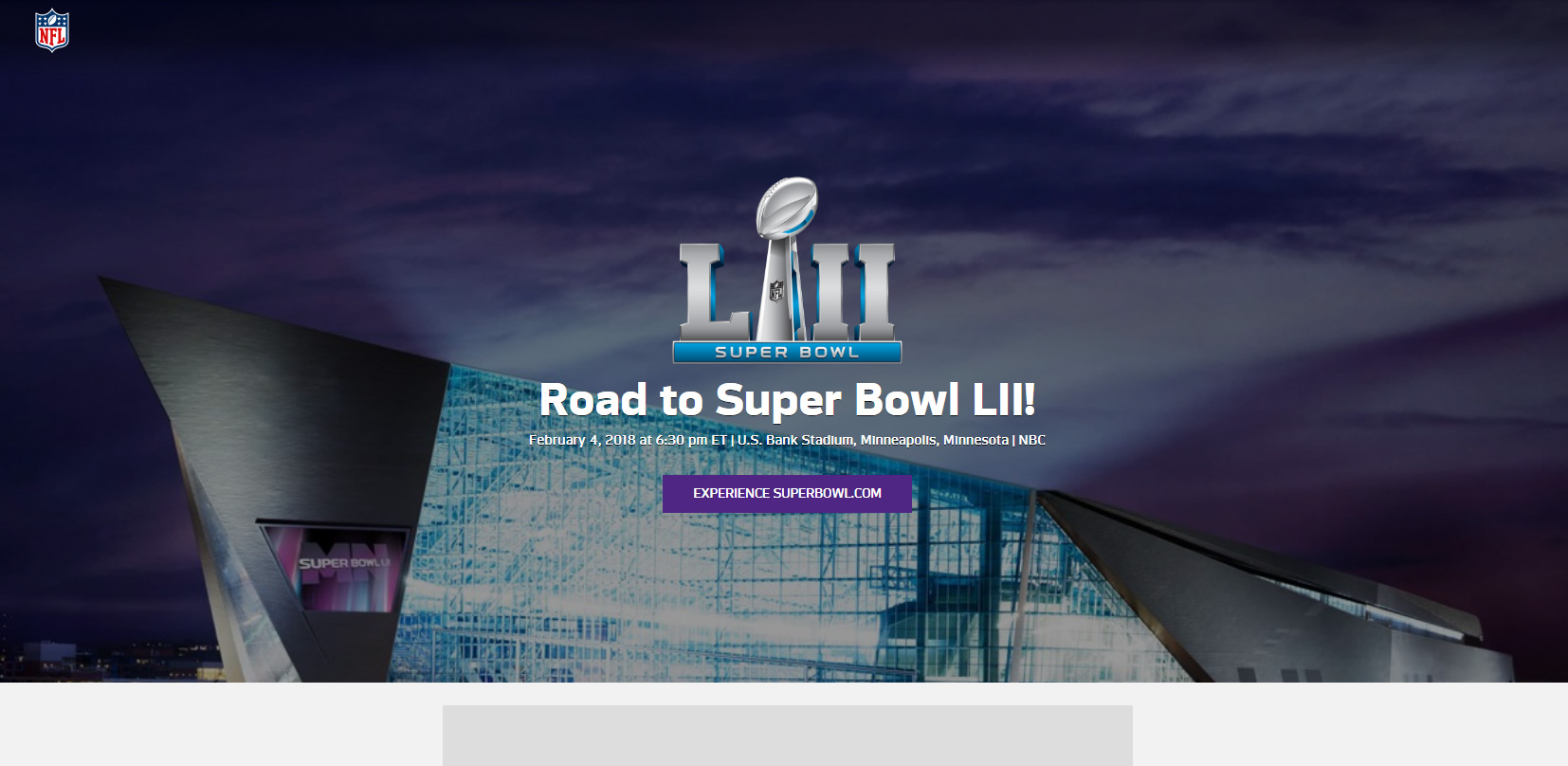 If you fancy watching the game at home, either as a quiet night in or having some friends round to watch together, then it's easy to see the Super Bowl if you have a cable TV subscription. You just need to tune into NBC and they will be showing the full game including the half time show. But what if you don't have cable TV? Don't worry, there are still plenty of options for you to watch online instead. Today we'll be sharing these options with you so that you can learn how to watch the Super Bowl online.
30-days money back guarantee
Watch NFL Games Online With A NFL GamePass
If you're a big fan of football and you want to watch games online regularly, then you should look into the official NFL GamePass service. This streaming service gives you access to high quality streams of games either live or on demand, letting you watch in your web browser with full controls like pause, rewind, and fast forward to make sure that you don't miss a moment.
See also: How to get a US IP address, in case you need it.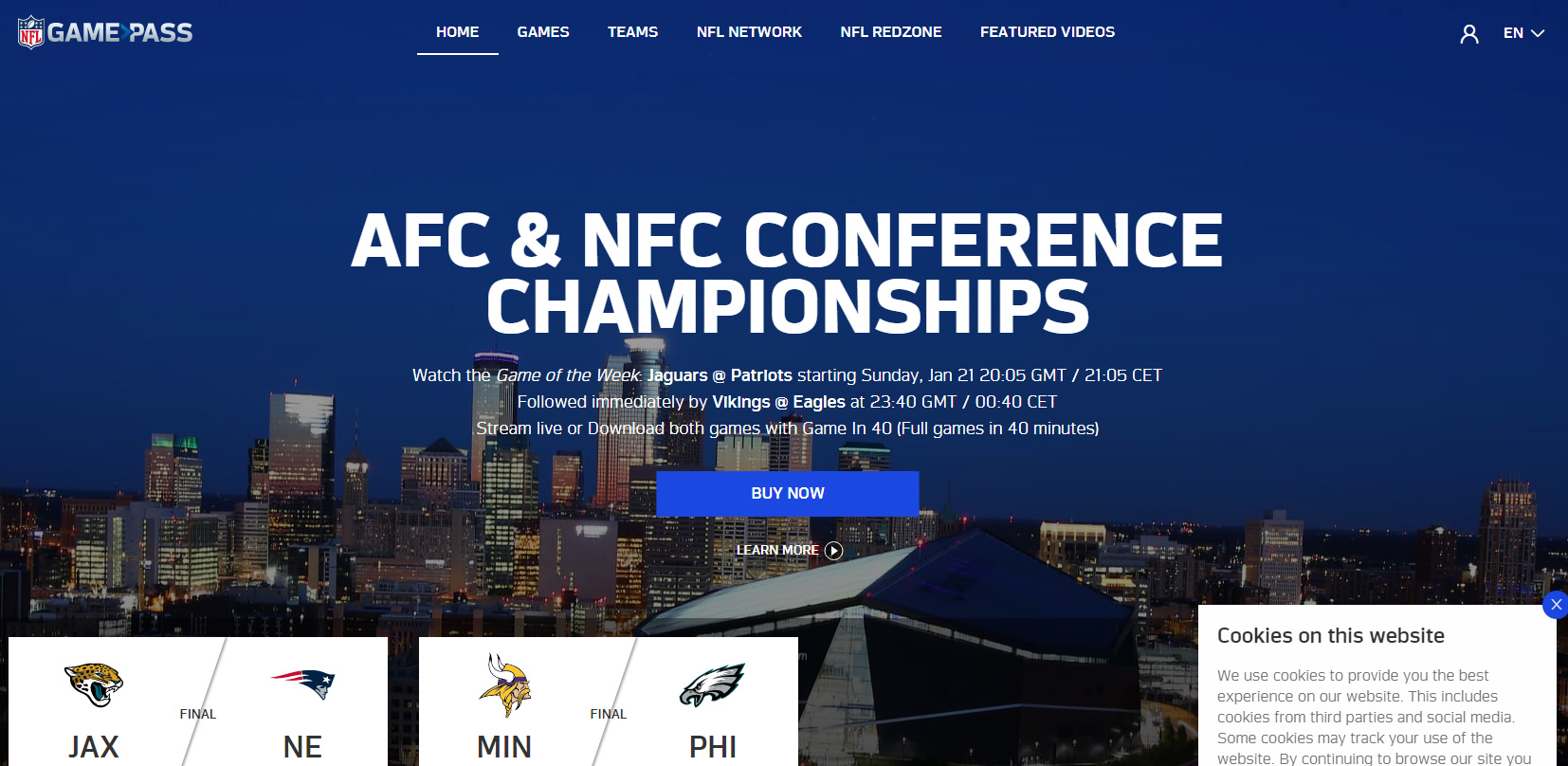 As the season is coming to an end, you can now buy a heavily discounted GamePass that is valid until 31st July 2018. This is great if you want to rewatch or catch up on games which have already been played this season.
However, there is a problem with using GamePass to watch the Super Bowl. Due to blackout restrictions, users in the US won't be able to watch the Super Bowl with their GamePass subscription. International fans such as those who live in Europe get access to a different GamePass service, called GamePass International, which does include access to the Super Bowl. Fortunately there is a way for US fans to get an international GamePass instead, which we'll detail below.
You Can Use GamePass International To Watch The Super Bowl
The international version of GamePass is clearly superior to the US version, as international subscribers get full access to all games without restrictions, including all 65 preseason games, 256 regular season games, and even playoffs. Plus international users get extra features like the ability to watch up to four streams at the same time on split screen and the ability to stream to multiple devices at once. Most importantly, the Pro version of the international GamePass includes the ability to stream the Super Bowl live, unlike the US version which does not. The international GamePass is a bit more expensive than the US version, but with so much more content it's worth spending a little more.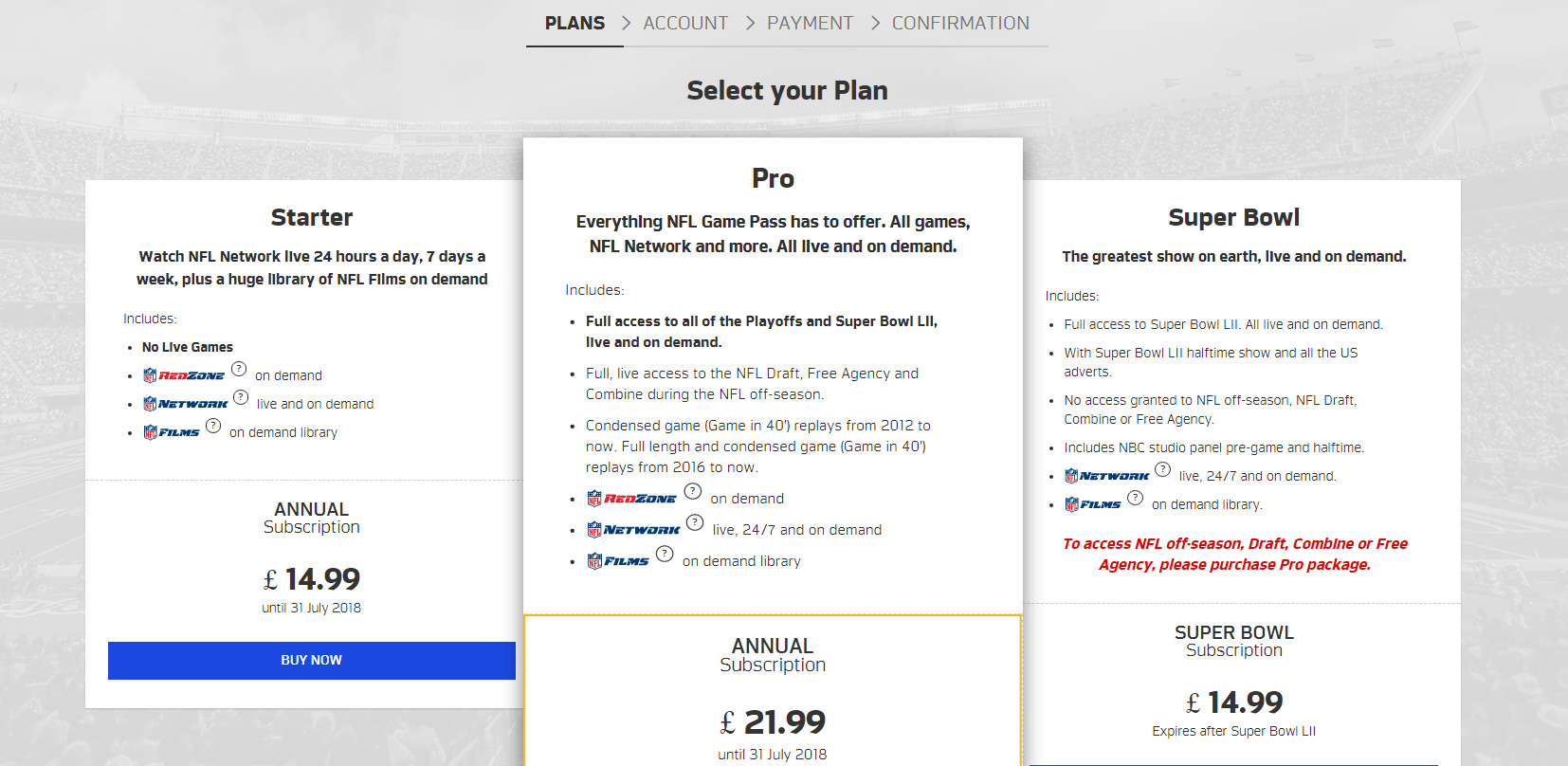 There are three tiers of international GamePass currently available, beginning with Starter, which is only for rewatching previous games from this season and does not include access to the Super Bowl, so we assume you won't want that. The Pro tier is the one we would recommend for most users, as it has the same access to older games as the Starter tier but also includes access to the Playoffs and the Super Bowl game, either live or on demand. Or really big sports fans might want to try out the Super Bowl tier, which gives you access to the full Super Bowl experience including the half time show and the US adverts, plus the NBC studio panel pre-game and half time discussions.
How To Get An International GamePass With A VPN
You can see why you might want an international GamePass, even if you live in the US. Unfortunately, if you visit the international GamePass website from within the US then you'll get an error message saying that the service is only available in Europe.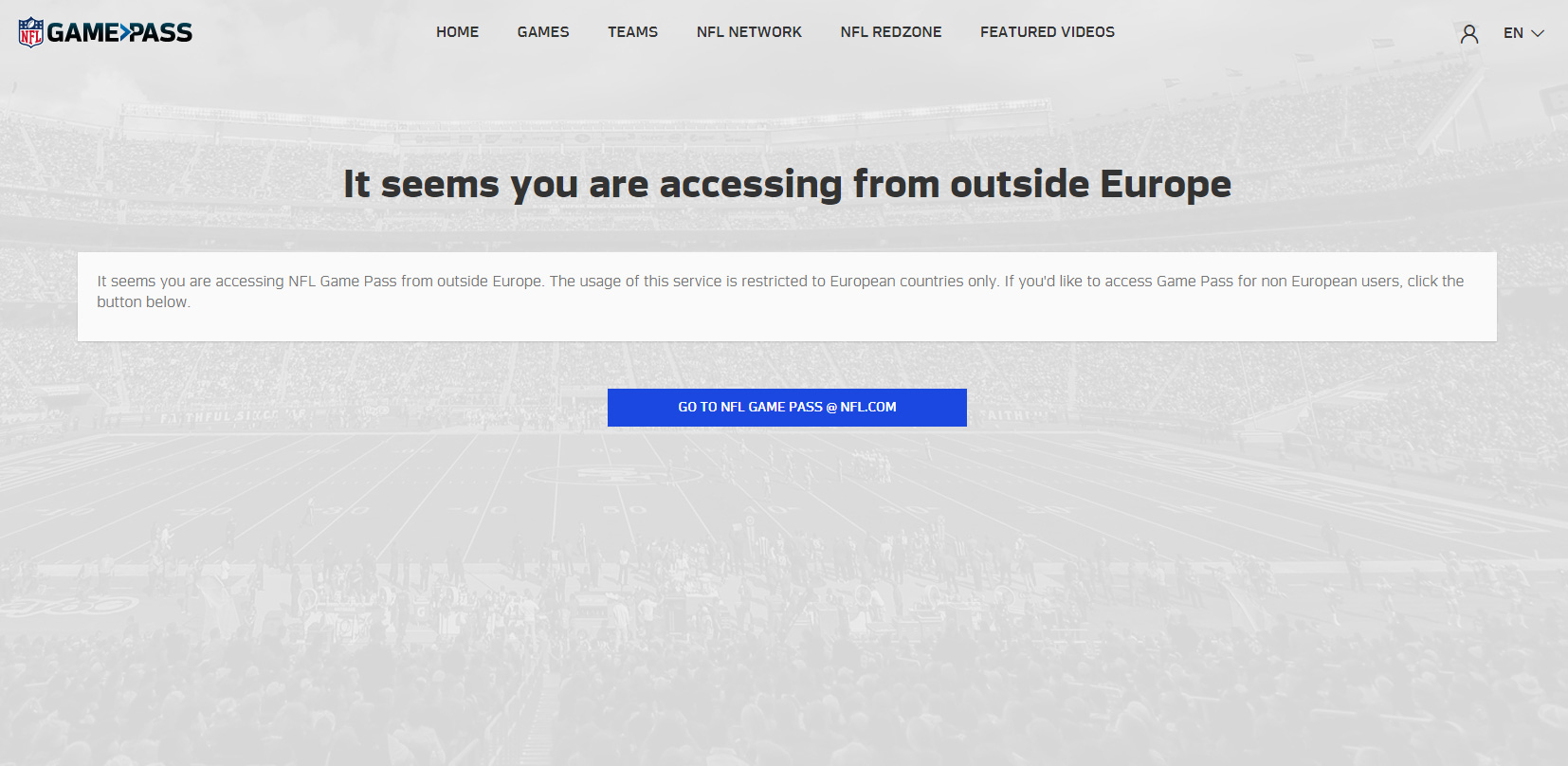 Fortunately, if you want to get yourself an international GamePass so that you can watch the Super Bowl, then you can use a VPN. Even if you're located in the US, with a VPN you'll be able to make it appear to websites as if you are browsing from Europe or from another location of your choice. This is because when you use VPN software to connect to a server in another country, all of the data that your device sends over the internet is now routed via that server. The data your device sends out is encrypted, then sent to the server, then decrypted and sent on its way.
This makes it appear to websites as if your traffic has originated from wherever your server is, rather than where you actually are. If you use a VPN to connect to a country outside of the US, then when you visit the GamePass website it will see you as browsing from another country and therefore let you sign up for the international version of the service. And don't worry about payment issues – you can still use a US credit card to pay for an international GamePass.
The steps to getting an international GamePass are simple:
Choose a VPN provider. We have recommendations for providers below.
Visit your chosen VPN provider's website and download their software for your device.
Install the software onto the device.
Open up the VPN software and use it to connect to a server in Europe, such as a server in the UK.
Now visit the international GamePass website at https://www.nflgamepass.com/en/subscribe/plans.
Choose the Pro option for access to just the Super Bowl game, or the Super Bowl option for access to the game plus all of the extras like the half time show.
Follow the instructions on the GamePass site to set up your account and make a payment.
When Super Bowl day arrives, make sure you have your VPN on and that you are connected to a European server.
Head to the GamePass site and you'll be able to watch the Super Bowl live.
Which VPN Provider Should You Use?
We assess our recommended VPNs based on a few key factors: we look for fast connections that can handle streaming high definition video with ease, we want to see good security like strong encryption and a no logging policy, and we want easy to use software which can be installed on a variety of platforms. With this in mind, here are our recommendations for VPNs to use to get an international GamePass:
1. ExpressVPN
ExpressVPN is one of the favourite VPNs among tech-savvy users thanks to its fast speeds and massive network of more than 1000 servers in over 90 countries. The excellent security includes 256-bit encryption and no logging. The software is some of the easiest to use that we've seen, and is available for Windows, Mac OS, iOS, Android, and many more devices.
If you'd like to try ExpressVPN, we have a special offer which is exclusive to Addictive Tips readers: If you sign up for the yearly plan, you'll get an extra three months for free, bringing the total to just $6.67 per month. This includes a 30 day no questions asked money back guarantee, so you can try out the service risk free.
2. IPVanish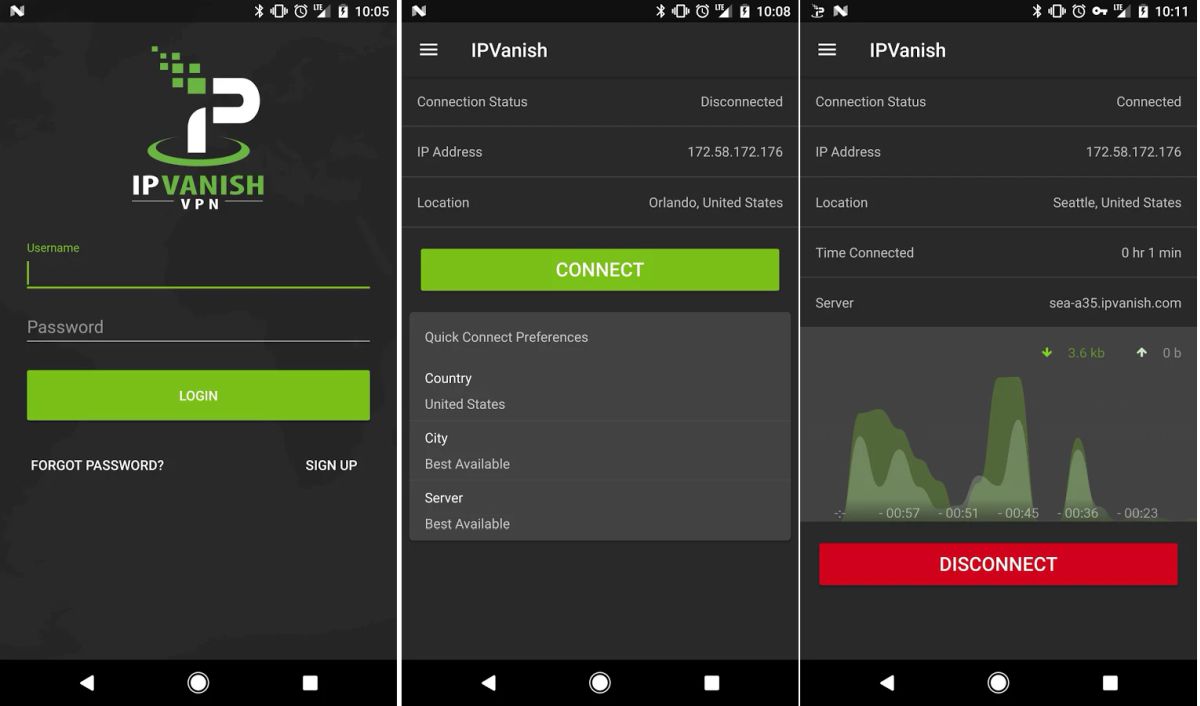 IPVanish is another great choice thanks to its blazing fast connection speeds and high level of reliability. The security has the features you want, like 256-bit encryption and a no logging policy, plus extras like a kill switch feature to keep you extra safe. The network you'll get access to has 850 servers in more than 60 countries. The software has an easy and an advanced mode for the best of both worlds, and it supports PC, Mac, Android, and iOS.
If you want to try out IPVanish, we have a special offer which is exclusive to Addictive Tips readers! You can get a huge 60% discount on the yearly plan, which works out to only $4.87 per month. There's even a 7-day money-back guarantee so you can buy in confidence.
Which Country Should You Buy Your International GamePass From?
If you're going to purchase an international GamePass, you might be surprised to learn that there are different prices for the service in different countries. For example, in Germany the Pro version of GamePass which is valid until 31st July 2018 costs €30.99, which is around $38. In the UK, however, the same Pro version of the GamePass only costs £21.99, which is around $30. From our research, the cheapest option for buying a GamePass is to get the UK version. So to do this, when you start up your VPN before going to the GamePass website to sign up, make sure that you connect to a server in the UK. This will give you the best value for an official GamePass which will let you watch the Super Bowl.
Other Options For Streaming The Super Bowl Online
If you don't want to shell out for a whole GamePass – maybe you want to watch the big Super Bowl game but you aren't that interested in watching regular football games – then there are other options for streaming the game online. We're listing a selection of online services which can be used to stream live TV channels, including NBC which is showing the Super Bowl. With one of these services, you just visit the website on the night of the game and you'll be able to watch the events as they happen on NBC.
Each of these options is technically only available to customers from within the US. However, if you live outside the US then you can still use these services with a VPN. Just fire up your VPN software and connect to a server in the US before you visit the site, and you'll be able to navigate the site as if you were looking at it from within the US.
DirecTV Now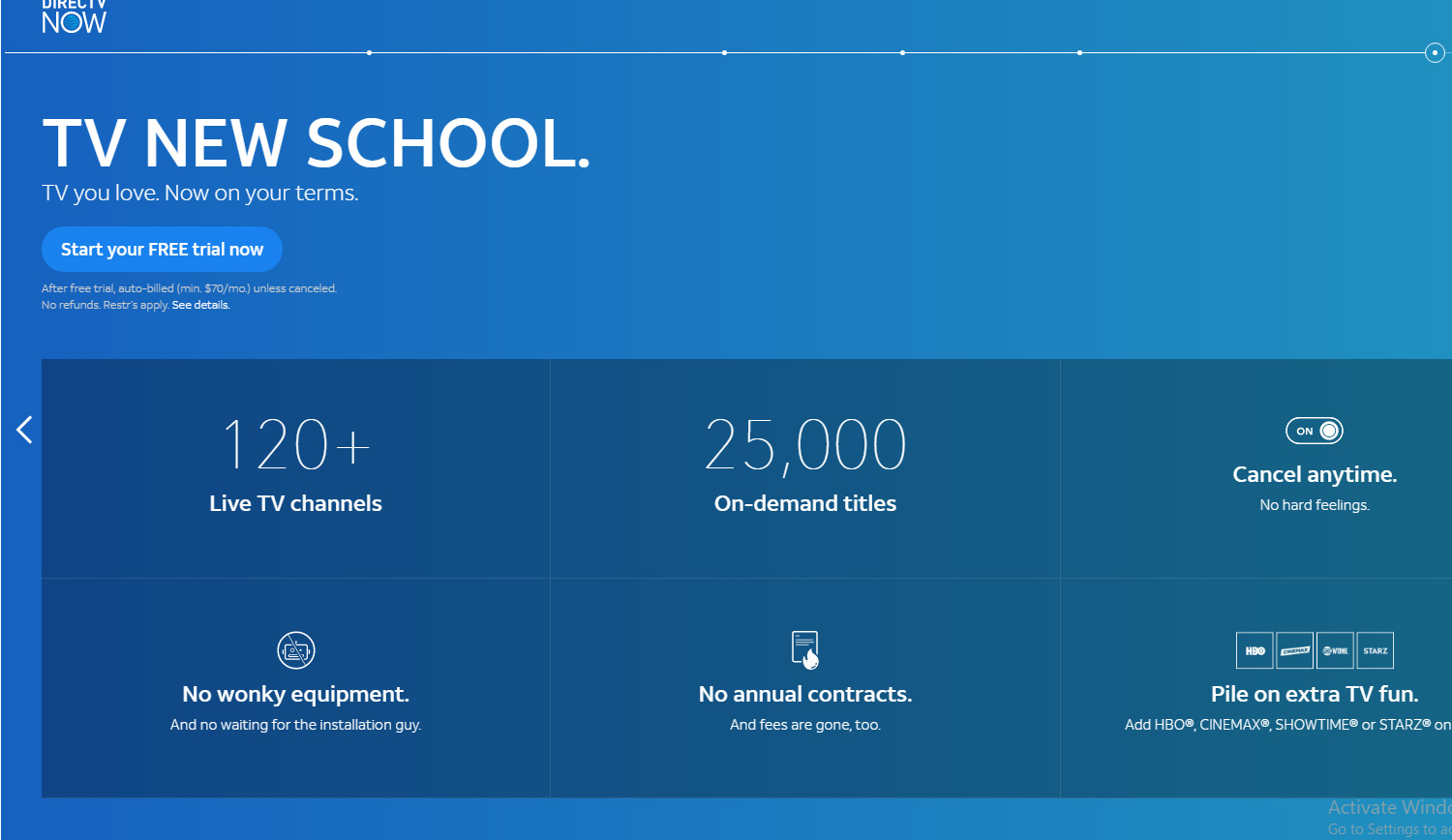 DirecTV Now is AT&T's streaming service and is one of the biggest names in live streaming. Depending on the configuration of channels that you choose, NBC is included in the DirecTV Now service. However, whether you can use DirecTV Now to watch NFL games is dependent on local channel availability so it's a good idea to check on this if you plan to use your DirecTV Now subscription to watch the Super Bowl.
The website for DirecTV Now can be found at: https://www.directvnow.com/
Sling TV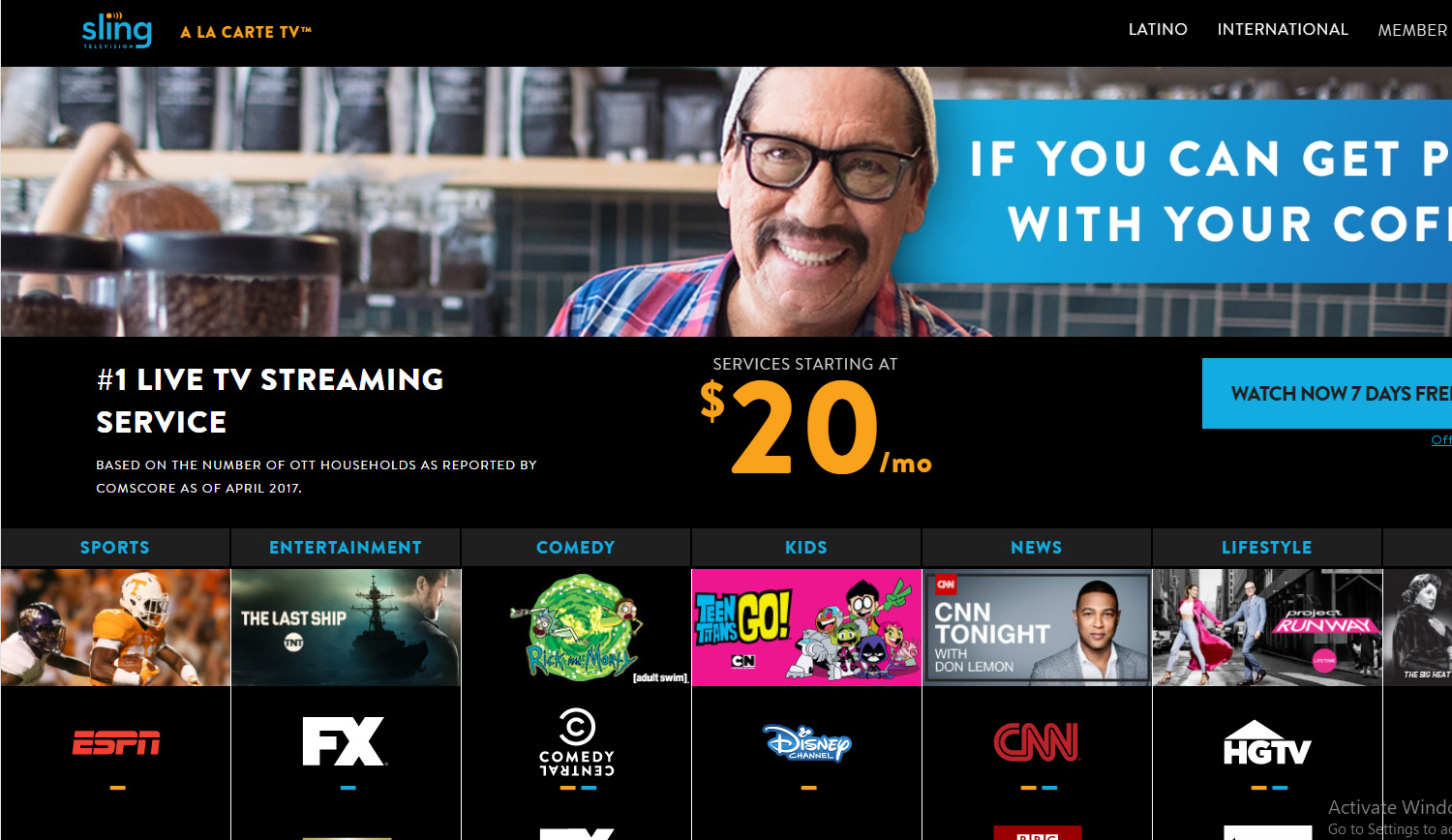 One of the older live TV channel streaming services is Sling TV. This is a live TV-focused service with three tiers of subscription, allowing you to pick a basic package and add on additional extra channels as you want. The channel that is showing the Super Bowl, NBC, is included in the 'blue' package so if you have this service then you can use it to watch the game live. There's also a free trial of the service available if you want to test it out. However, be warned that the Sling TV website has been rather temperamental of late, and it has gone down and been inaccessible a few times.
Find out more about the service at: https://www.sling.com/
Hulu with Live TV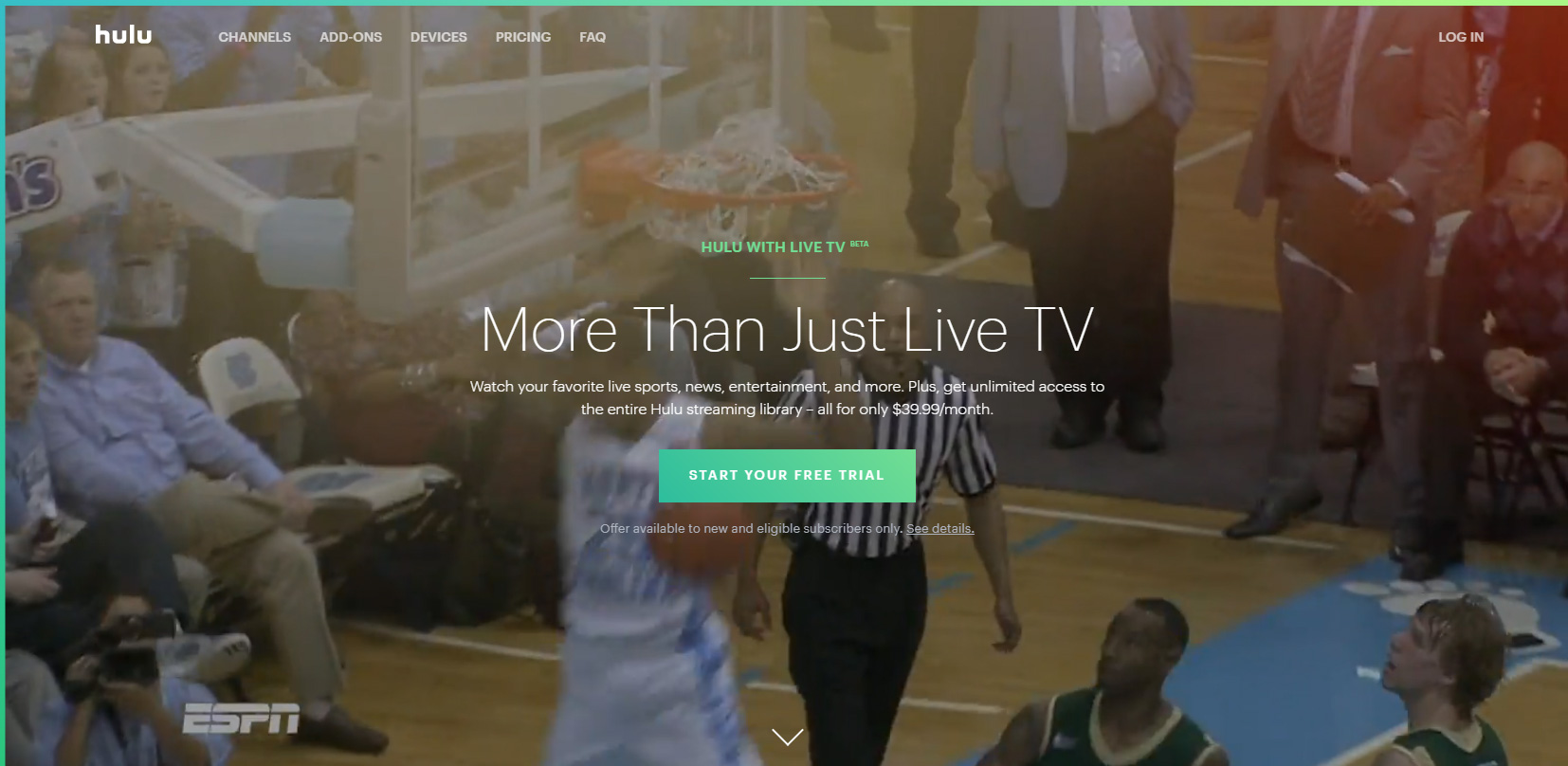 You probably know about Hulu, the subscription service which is second only to Netflix in its fame and popularity. But there is an extra feature of Hulu that you might not know about, and that is the Live TV feature. For a more expensive subscription cost you can get access to over 50 live TV channels, including sports and news, in addition to the on-demand streaming that you already know Hulu for. Included in the Live TV networks is NBC, so you can use this service to watch the Super Bowl live as it airs. You can get a 7 day free trial of the Hulu with Live TV service as long as you aren't already a Hulu member, so this is an option for watching the Super Bowl for free too.
The Hulu with Live TV website is at: https://www.hulu.com/live-tv
YouTubeTV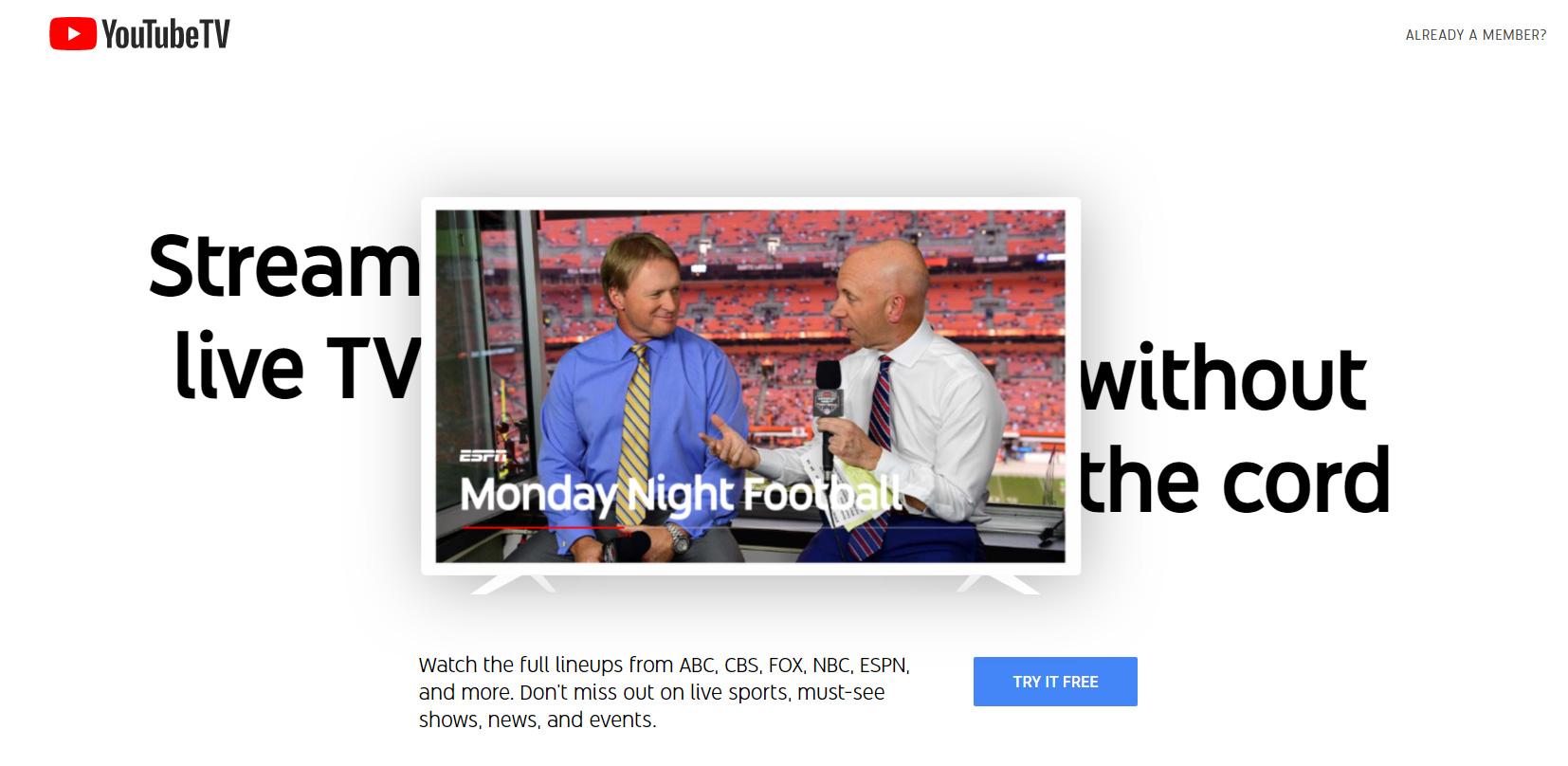 A new service which isn't that well known is YouTube TV, which is a TV channel streaming service from YouTube. This service gives you access to live TV from more than 40 networks, plus cloud DVR so you can record events that you don't want to miss. Included in the networks on offer are ABC, CBS, Fox, NBC, and ESPN, so you'll be able to watch the Super Bowl on NBC. The quality of the streams is excellent and you can use the service on your Android or iOS device as well as your computer, your Xbox, and some smart TVs. The service costs $35 per month, but there is a free 30 day trial available so if you start the trial now, you'll be able to watch the Super Bowl for free before deciding if you want to keep the service.
Find the website at: https://tv.youtube.com/welcome/
If none of the services we've mentioned so far for watching the Super Bowl online take your fancy, then there are even more options available too. You can install the Kodi open source media centre software for free, which is designed to organise and display your media files. Then you can install extra add-ons to Kodi to extend its functionality even further, such as for streaming content on demand or for watching live TV over the internet.
If you're interested in watching the Super Bowl on Kodi, then we have an entire article dedicated to this topic which you should check out here.
Conclusion
We've shown you a whole bunch of ways that you can watch the Super Bowl online, from using an international version of the NFL's GamePass which is perfect for big fans who want to watch every football game of the season, to methods for streaming the game from NBC which are suited to those who just want to watch this one important match. If you'd like to watch the Super Bowl for free then a number of these TV streaming services offer free trials, so you can try them out for a time to watch the Super Bowl. As long as you cancel your subscription before your trial runs out, you won't have to pay for this temporary access to the service.
We hope that this has helped you to find a way to watch the Super Bowl online which works for you, wherever you live and whatever setup you have. Who are you going to be cheering for this Super Bowl? And are you planning to watch the game online, or will you be watching using another method? Let us know what your plans are in the comments below.