We are reader supported and may earn a commission when you buy through links on our site.
Learn more
How to Watch Mexican TV Online Anywhere in the World
Watching Mexican TV from abroad can be a bit more difficult than you'd originally think, simply because all these live streams and streaming platforms are geoblocked. In short, you can only access them when you're in Mexico unless you have the right tools – a VPN.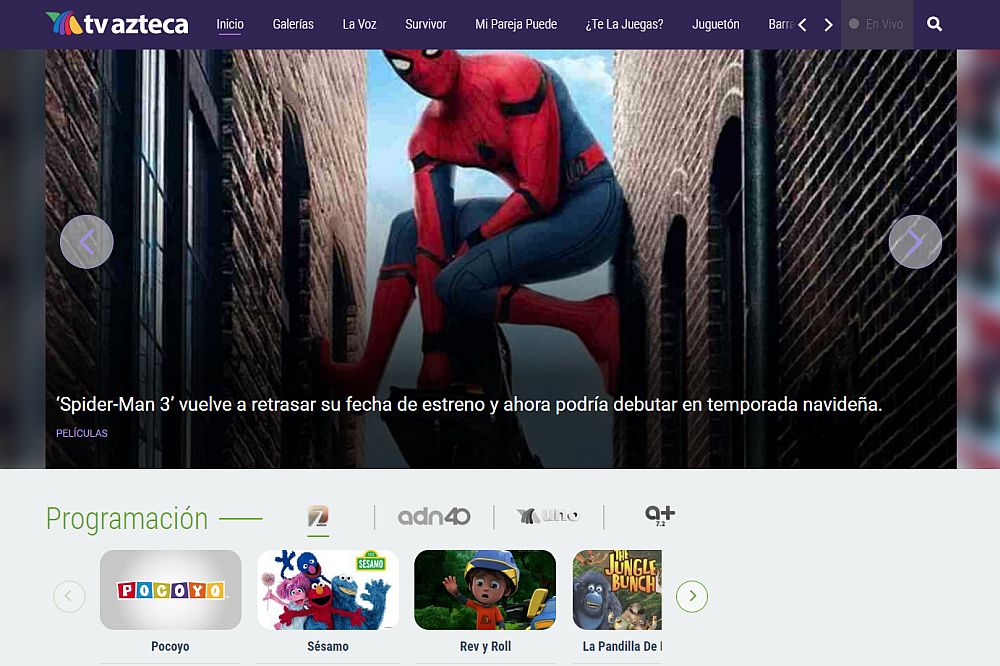 As with most countries, local TV and services are geoblocked, while Netflix has specific libraries for each country. The way to overcome the blockade and access the exact content you are interested in is to use a VPN to change your IP address so you appear to be back in Mexico.
30-days money back guarantee
How to Watch Mexican TV with a VPN
Our favorite tool is NordVPN, which we reviewed a while back and it tested best from all of them. NordVPN has thousands of servers all over the world, including in Mexico, so it should be pretty easy to access it all. The tool is pretty complex, using strong encryption protocols to protect your connection and safeguard your data from snooping eyes. It's also super easy to use thanks to the simplified interface.
Here's what you need to do watch Mexican content from abroad:
You'll need to start by subscribing to NordVPN. They're offering 3 months for free and 68% OFF the 2-year plan, so you should grab that offer.
Then, you need to download, install, and launch the app for the service. Log into your account ahead of time, so you don't scramble to do so when you're trying to watch something last minute.
Find a server located in Mexico and connect to it.
It takes a few seconds for the connection to get established. You can then launch the TV channel live stream you're interested in, or another service you want to access.
Does this method always work?
Not always. The problem with live TV platforms and streaming services, as well as live streams from TV channels is that they're generally geoblocked. Basically, you can't access them from anywhere outside of the country where they're allowed to operate. In our case, that's Mexico. Such services can have VPN detection software, in which case they can detect it when you're using such a tool. NordVPN generally works well and we haven't had issues with it, but you never know when one platform or another will blacklist a certain IP range. That being said, if you're ever in the situation of being unable to access a service with the help of NordVPN, you simply have to contact the Customer Support team. They're available around the clock so they'll help you out with whatever you need – they have plenty of tricks up their sleeves.
Editor's note: NordVPN is our #1 choice for unblocking Netflix. Sign up for the 2-year plan with NordVPN at $3.49 per month, as well as 3 months for FREE. A 30-day money-back guarantee is included on all plans, so you can cancel any time and get your money back.
Why not use a free VPN?
Free VPNs sound good, in theory, but nothing is really free, is it? When it comes to software, you need to know that you're "paying" with something, even if it's not money. Quite a few "free VPN" apps found in stores were actually carrying Trojans so your devices would soon be infected with some sort of malware.
Even the tools that are not infested with malware are undesirable. Real free VPNs have few servers and lots of users, which means that your Internet speeds will go down so much that streaming any videos will be borderline impossible. There are also apps that offer a little bit of extra speed, but they'll use your computer as a sort of server instead, allowing other users to route their connections through your device. This will have a heavy impact on your computer's performance.
We know that paying for yet another subscription may not be something you want to do, but there are loads of benefits to getting a professional tool – you have thousands of servers to use, they actually use encryption to protect your data from all snoopers, have a support team, and more.
What Mexican channels can I watch online?
There are a ton of mexican channels you can enjoy from any corner of the world as long as you use a VPN. There are also streaming platforms you can unblock in the same manner:
Las Estrellas
Blim TV
DirecTV Go
Azteca Uno
Canal 5
You can also watch the local version of Netflix with all the locally-available movies, shows, documentaries, as well as Spanish subtitles or dubbing.
Plus, a VPN will also come in handy in other situations when you travel abroad. For instance, trying to access your banking account online from a foreign country may very well result in your account getting blocked. Using a VPN and connecting to a local server may very well solve the problem. No one wants to have their account blocked when traveling outside the country. Accessing other local government websites may also be best done with a VPN too.