We are reader supported and may earn a commission when you buy through links on our site.
Learn more
Watch Netflix with StrongVPN: How to Unblock Netflix from Anywhere
The world's most popular video streaming service is available in over 190 different countries. You can stream Netflix movies on just about every device possible, including tablets, smartphones, and gaming consoles. And although most people don't realize it, Netflix does work from behind a few VPN services, allowing you to watch movies and TV shows without sacrificing your privacy or identity in the process.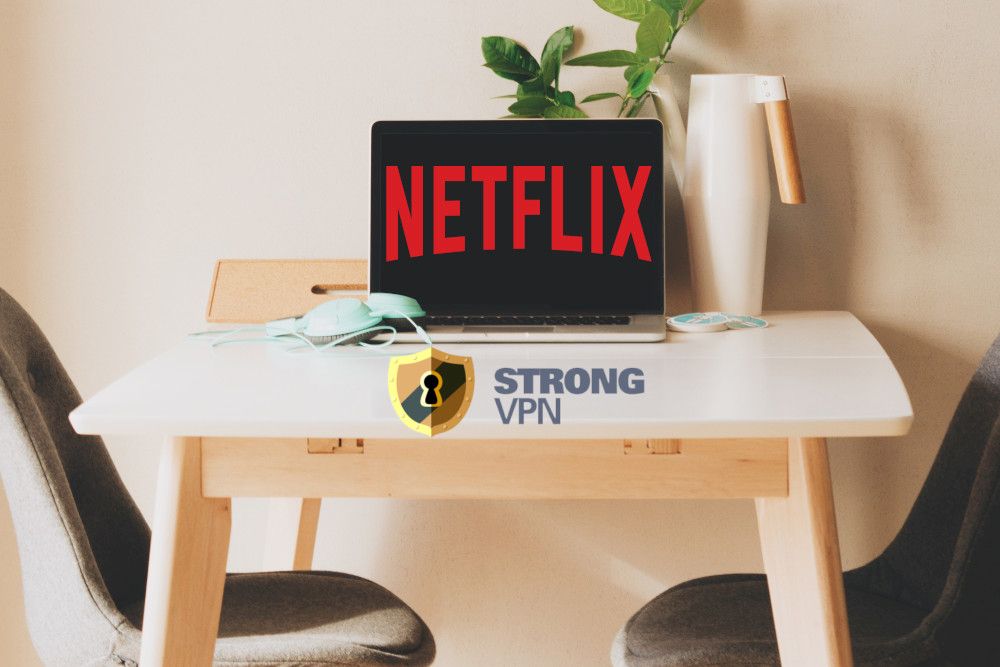 If you choose the right VPN you can unlock the real power of Netflix. Ever wanted to watch Netflix from the UK, even if you're located somewhere else? A VPN can help! With the right service you can even bypass the Netflix proxy error message and stream worldwide content with just a few clicks.
If you've ever wanted to watch Netflix with a good VPN, we've got your guide below. Read on to learn how to watch Netflix with StrongVPN.
30-days money back guarantee
Why Use a VPN?
VPNs have a wide variety of uses, far more than just unblocking Netflix or keeping your identity secure while streaming videos. VPNs create a private tunnel between you and the internet, encrypting every packet of data that leaves your device. This presents third parties from examining the contents of those packets, allowing you to surf and stream with full anonymity.
VPNs also help obfuscate your identity by removing your local IP address and replating it with a virtual IP. Not only does this help protect your identity, but with the right VPN in place you can use this feature to hop over geographical content restrictions as well as censorship walls. Best of all, VPNs are so easy to use, all you have to do is sign up and run an app and you get all these benefits, and more!
How to Choose a VPN to Use with Netflix
Speed test results aren't the only thing you'll need to look at when selecting a VPN to use with Netflix. You'll want to scrutinize the company's security practices, take a look at their network distribution, and so on. All of these factors are vitally important when it comes to securing a good VPN experience. If you skip out on just a single area, you'll have an awful time trying to stream movies securely.
Below we've collected a few of the more important criteria for choosing a Netflix VPN.
Device support – Netflix runs on many different devices (PC, smartphone, etc). So should your VPN!
Logging policy – VPNs can log online activity like any internet service provider. To keep your data secure, always use services with a zero-logging policy.
Netflix compatibility – Netflix blocks many different VPNs. Unless you pick a service that actively maintains access, you could be out of luck.
Network size – How many servers does the VPN offer? The larger the network, the better.
Get StrongVPN to Use with Netflix
Already got a subscription to StrongVPN? Great job! Our guides in the next section will help you get started using it to stream Netflix. If you don't have a VPN yet, follow all of the steps below to create an account at a substantial discount.
StrongVPN knows what VPN users need most in a VPN: incredible security, and fast servers. The company builds its entire service around features designed to keep you safe online, even in privacy-hostile places like China, Russia, and Turkey. StrongVPN's network covers over 650 servers in 20+ countries, giving you the best location-aware connections possible every time you sign on. You'll also gain the advantage of DNS leak and automatic kill switch features on the company's custom software, making it a great choice for fast and simple online security!
StrongVPN supports a wide variety of modern platforms, including Windows, MacOS, iPhone and iPad, Android devices, Fire TV, and manual router installs. This gives you a ton of flexibility when it comes to taking your devices online. The company also started offering a 30 day money back guarantee, allowing users to try the service out to see how effective it is at keeping them safe online.
How to Watch Netflix with StrongVPN
StrongVPN makes it extremely easy to watch Netflix movies from anywhere. The service is fast and reliable across every device, making it the perfect choice for streaming! Our complete guide below will walk you through the entire process of watching Netflix with StrongVPN, from beginning to end.
Step 1 – Create an Account with StrongVPN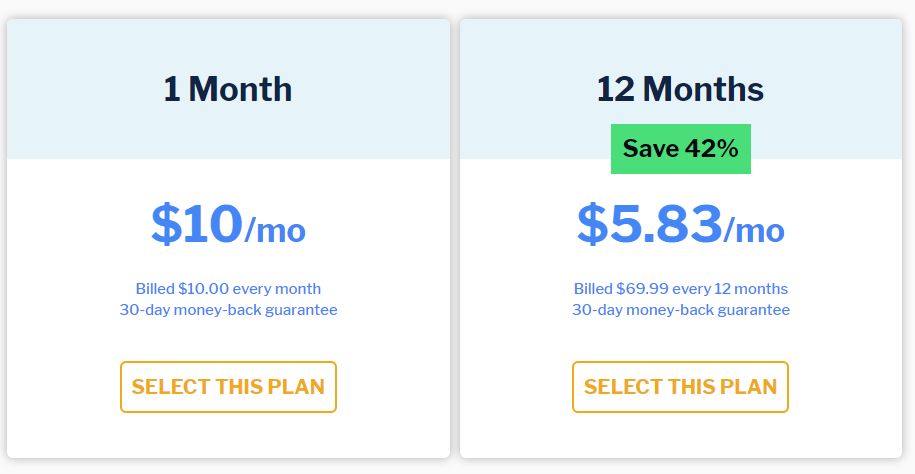 The very first step is to create an account and sign up with StrongVPN. The process only takes a few moments and doesn't require any complicated setup. Start by visiting our StrongVPN deals page where you can find discounts on the service.
We've arranged for a special deal just for Addictive Tips readers: a 41% discount on a yearly subscription, plus an additional 15% off with the coupon code SAVE15. That brings the total down to just $4.95 a month! StrongVPN also offers a 30 day 100% money back guarantee, just in case you're not satisfied.
From the deals page, click the "Join" button at the top corner of the screen. Next, select the plan that best suits your needs, then scroll down and fill out your e-mail address. You can choose to pay with a credit card, PayPal, Alipay, or even Bitcoin. Complete the checkout process and your account will be ready to go.
Step 2 – Download and Install StrongVPN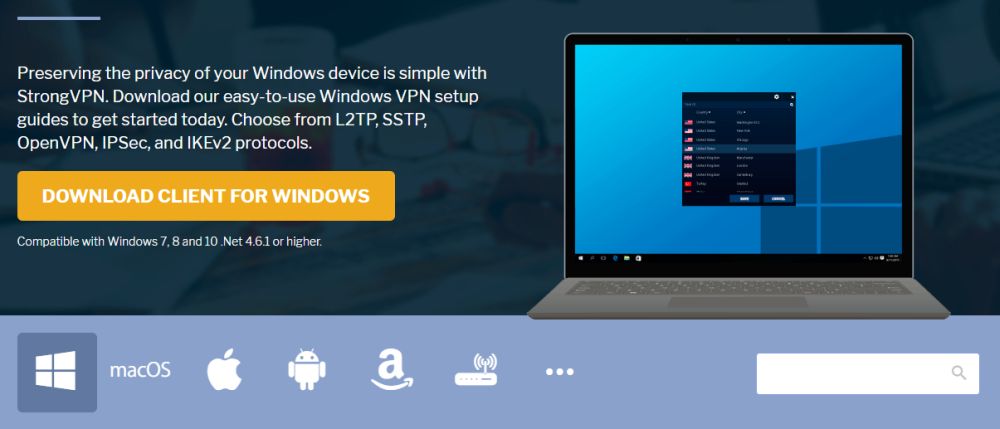 With an account in hand, go to the downloads page and StrongVPN will automatically redirect you to the appropriate operating system destination. If you're using Windows, for example, you'll see download links for the Windows version of the app. If you see something different, simply scroll down a bit and select your OS icon manually.
Download and install the app, then launch it on your device. Sign in using your account credentials. StrongVPN will automatically choose the fastest server and connect you right away. You'll immediately be safe from any invasions of privacy, and your identity will be practically invisible.
Step 3 – Sign Up with Netflix
Now let's get your Netflix account going. If you already have a subscription, that's perfect, you can skip this step. If not, follow these steps to create an account so you can start streaming some free movies.
Go to the Netflix website and click the red "Join Free for a Month" button.
Click "See the Plans" on the next screen to continue.
Netflix offers Basic, Standard, and Premium plans, shown on the next screen. If you just need simple online movie access, Basic will do fine. Standard lets you watch in HD and on multiple screens, which is good if you have a family.
In the next screen you'll enter an e-mail address and a password to create your account.
Choose a payment method. Note that if you're new to Netflix, you'll get a free month of service and won't have to pay until then.
Complete the checkout process and your account will be activated.
Return to the main Netflix website and sign in. Congratulations, you're ready to watch some movies!
Step 4 – Run StrongVPN while Connected to Netflix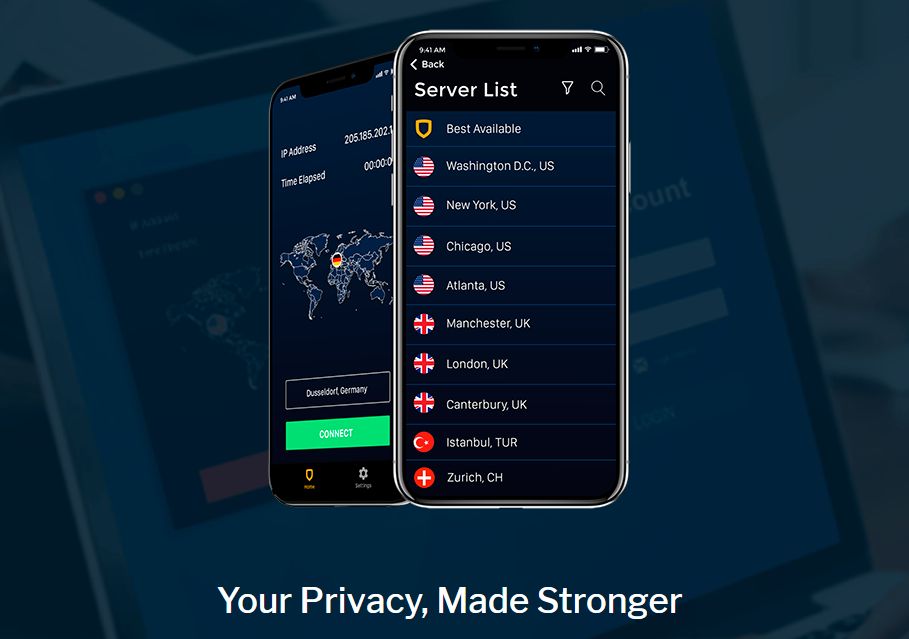 With all of your accounts creative and active, all that's left to do is watch Netflix. Make sure StrongVPN is connected and running in the background, if it isn't already. Without launching the app each time you watch Netflix, you won't be able to take advantage of the VPN's protection or virtual location features.
Open a browser window and sign in to Netflix on your computer. Log in and choose something to watch, then click the red Play arrow to start streaming!
When streaming with StrongVPN active, there's a chance you'll encounter the Netflix proxy error. See the guide below for tricks on how to fix it.
Unblock Netflix with StrongVPN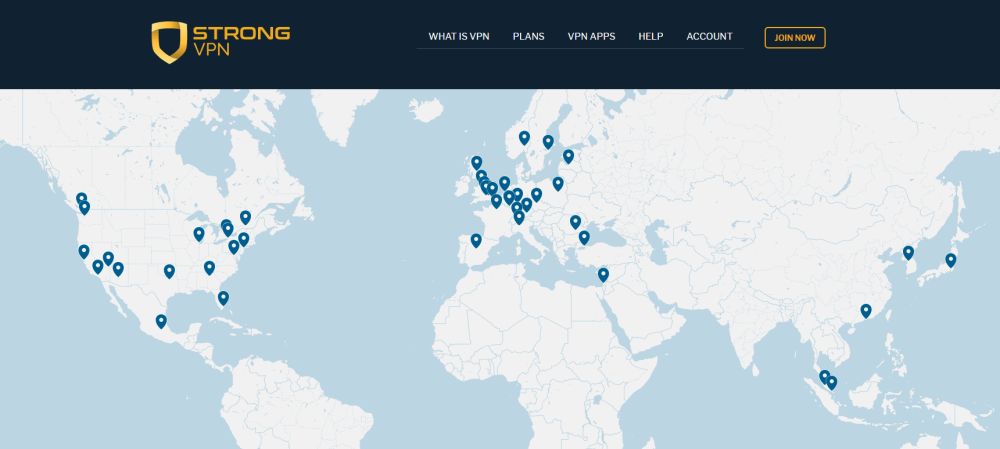 Proxy error screens are understandably frustrating. Netflix displays this when you try accessing their content from behind a restricted IP address, usually on a proxy or VPN service. Don't worry, though. StrongVPN is one of the better VPN services out there, and they do a great job at making sure you can always watch Netflix securely.
Does Netflix Really Block VPNs?
Yes, it does. Netflix started blocking VPN services several years ago, most likely due to pressure from content rights holders who don't want their movies or shows distributed internationally. Netflix's solution was to blanket block all VPN IP addresses. Getting around geo-restriction barriers suddenly became a lot more difficult.
The good news is VPNs fought back. The top services discovered they could keep access to Netflix alive by adding new, unblocked IP addresses to their network. Netflix would eventually block these, but all the VPN had to do was add more. The cycle repeats on a daily basis, but if your VPN is high quality, you should be able to access Netflix from just about anywhere.
StrongVPN is one of the more reliable VPNs that delivers Netflix access to users around the world. Like other services, Netflix blocks most of StrongVPN's IP addresses. However, it's easy to find a few servers that have access, especially if you're looking for locations in the U.S.
Follow the steps below to unblock Netflix with StrongVPN.
Step 1 – Get a Netflix Subscription
First things first: get a Netflix subscription. StrongVPN can't unblock the service if you don't have an account. It doesn't matter where the account says you're from, as Netflix only uses that for billing purposes, not determining which content to serve. Be a good consumer and pay the company's small subscription fee to access their library of content. And in case you're worried you aren't getting your money's worth, StrongVPN is about to quadruple that catalog for you.
Step 2 – Open a Web Browser
Netflix uses two different methods of blocking VPNs: browser-based IP filters and DNS-based app filters. It's easier to bypass the browser blockade, so for the best results, use StrongVPN on your PC with a browser pointed to netflix.com.
It's worth noting that StrongVPN does provide surprisingly good access to the Netflix app. If you run it on your smartphone, tablet, or gaming console, you may be able to stream movies without encountering the proxy error.
Step 3 – Set Up StrongVPN
Follow the steps in the section above to create an account with StrongVPN. Next, download the VPN app for your device, sign in, let it connect, then leave it to run in the background. There's no need to change any of the default configurations, as StrongVPN works quite well out of the box.
Open the StrongVPN app and choose the server browser tab. Navigate to a country where you want your IP address to appear from. If you want movies from the UK or Spain, for example, pick a server in those areas. Larger countries tend to have better server access on the StrongVPN network, so if you don't care which country your virtual IP is from, go with the U.S., Canada, or the UK for the best selection of content.
Step 4 – Start Using Netflix
With StrongVPN open in the background, go to the Netflix website and reload the page. You'll notice the selection of movies has changed based on your new location. Search for something you know isn't available in your real area, then click the red Play button to start the stream.
If you connected to a blocked server you'll immediately see the proxy error message from Netflix. Don't worry, StrongVPN's got you covered! Go back to the server browser, choose a different location, then try reloading Netflix and streaming again.
Other Tips for Watching Netflix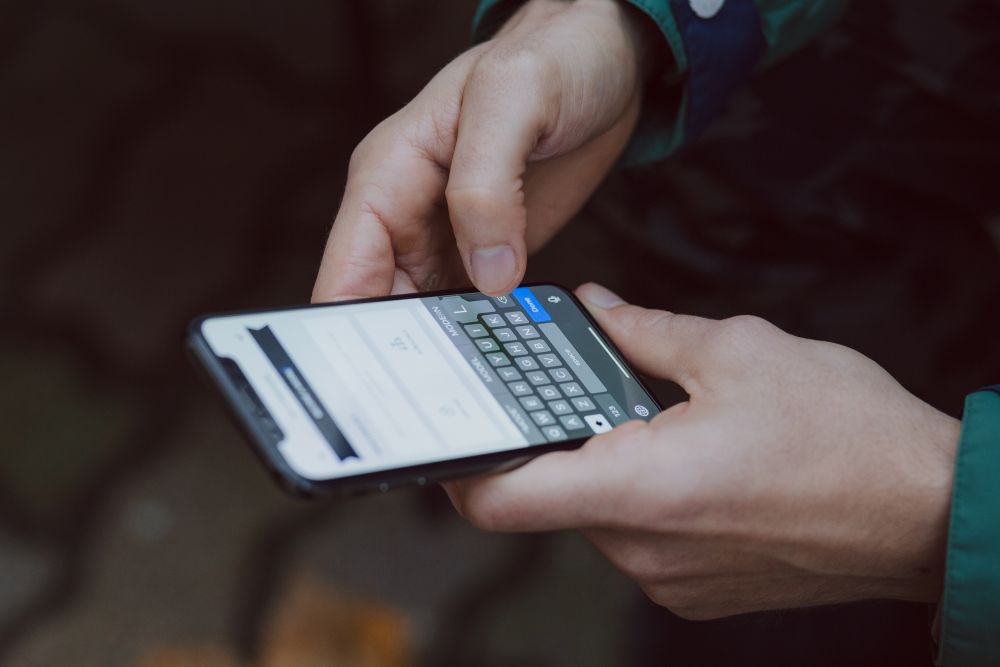 Netflix isn't just a handful of movies and new episodes of Arrested Development. There are tons of unique tips and tricks for the service that can help you get more movies, better quality videos, and much more. Once you have Netflix and StrongVPN set up you'll be able to turbo charge your experience with the tricks below.
Conclusion
Netflix and StrongVPN are a perfect pair. The VPN keeps your activity private, secure, and anonymous. When you're connected to a fast server you can unblock Netflix from other countries, allowing you to stream all new movies and TV shows with just a few clicks. And what could be better than infinite movies and a shield of privacy to watch them behind?
Got any tips on using StrongVPN or unblocking Netflix in general? Let us know in the comments below!