We are reader supported and may earn a commission when you buy through links on our site.
Learn more
How to Watch RuPaul's Drag Race: All Stars From Anywhere in the World
RuPaul's name is perhaps one of the best-known in the world of drag queens ad has been for about three decades now, so his Drag Race franchise has made the rounds in the world. We were wondering how we were going to watch RuPaul's Drag Race All Stars online.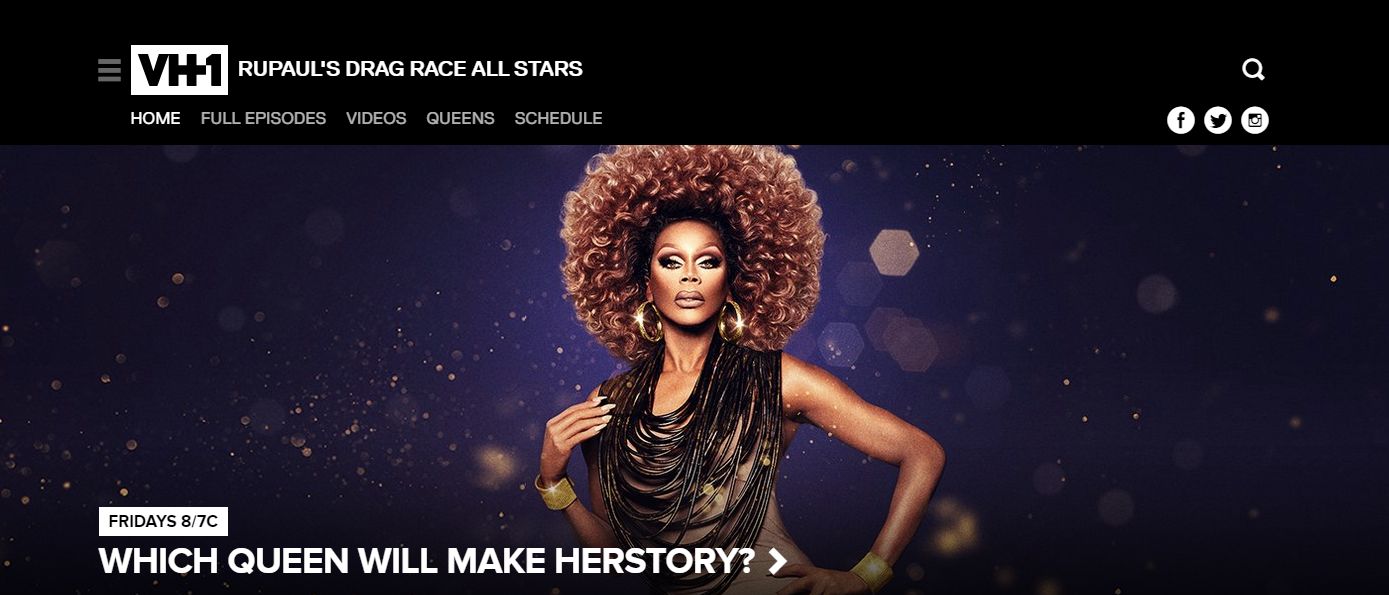 In RuPaul's Drag Race All Stars, we get pretty much the same format as we've become accustomed to in the regular show, as the host and mention RuPaul invites previous contestants from the Drag Race to compete for a spot in the hall of fame.
Watching the whole show in the US is pretty easy to do because you only need to have a TV subscription that features VH1, which is the TV channel that broadcasts the event. But what happens if you travel abroad? Let's find out.
30-days money back guarantee
How to watch RuPaul's Drag Race: All Stars from abroad?
Whether you choose to watch RuPaul's Drag Race All Stars on the network's website or one of the live TV platforms that feature the channel, you can only do that while you are in the United States. If you have to leave the country for any reason whatsoever, you will need to get a little bit of extra help to watch anything. You see, live TV platforms are geoblocked, and so are live streams from channel websites. Once they detect your IP is not from the US, you get blocked.
Thankfully, you can change your IP address in a matter of seconds with a tool like NordVPN.
Here's what you have to do:
Is this method foolproof?
Unfortunately, there's no such thing as 'foolproof'. Live TV platforms, much like any other service with VPN detection technology can figure out when people use VPNs to watch from abroad. Of course, some VPNs work better than others and we've generally had a good experience with NordVPN. If you do get caught, however, you should contact the support team of NordVPN, explain your situation, and they'll help you figure out which server to connect to in order to circumvent the blockade.
Editor's note: NordVPN is our #1 choice for unblocking Netflix. Sign up for the 2-year plan with NordVPN at $3.49 per month, as well as 3 months for FREE. A 30-day money-back guarantee is included on all plans, so you can cancel any time and get your money back.
Can I use a free VPN?
We know NordVPN and any other premium tools can be expensive, but they're well worth the price. Free VPNs are often risky and many such tools were found in app stores carrying trojans. This, of course, is quite risky for your cybersecurity.
The free VPNs that are not a danger to your security are quite likely to slow down your Internet until it's barely usable, far from appropriate for watching live streams. This is due to the fact that they use a few servers, but there are great numbers of users.
Where can you watch RuPaul's Drag Race All Stars?
RuPaul's Drag Race All Stars is a VH1 show so you can enjoy it in the United States. There are multiple ways to do this, so let's go through them.
VH1 official website
The VH1 official website features a live stream that you can enjoy anytime you feel like it. In order to access the live stream, you need to log into an account with credentials from your chosen TV provider.
Streaming services
VH1 is also part of the bundles offered by multiple live TV platforms. You will find the channel is part of Hulu, Sling TV's all three bundles, and Philo. Hulu and Philo have only one bundle each, but Philo has no customization options at all, as opposed to a couple of channel packs and several premium networks that Hulu has. Sling TV is perfect for those who want to customize their subscriptions in minute detail.
Can I watch RuPaul's Drag Race All Stars anywhere else in the world?
RuPaul's Drag Race All Stars is also available in other countries in the world. Over in the United Kingdom, the show is available on Netflix, with new episodes becoming available starting with June 13th.
In Canada, RuPaul's Drag Race All Stars are available to watch OutTV. You can either subscribe directly to the service and watch through OutTVGo, or add the channel to your TV subscription for $3.99 per month.
Australians are lucky to be able to watch RuPaul's Drag Race All Stars fifth season at the same time US fans do. You can watch on Stan!
What is RuPaul's Drag Race All Stars about?
RuPaul's original Drag Race show has been around for a long time, and the All Stars spin-off resembles the main series. Each episode features a mini-challenge, a main challenge, and a lip-sync. The winner of the mini challenge earns an advantage for the main challenge, while the main challenge is where they determine who is eligible for elimination. The last phase, the lip-sync, determines who is eliminated.
As opposed for the original show, RuPaul's Drag-Race All Stars gives some power over eliminations with the contestants themselves, rather than the only the judges.
Parting words
If you're going to watch RuPaul's Drag Race All Stars online, you have plenty of options. One thing you must remember if you travel abroad is to get NordVPN so you can actually keep up with the new episodes.