Add/Remove Outlook 2010 Items In Main Navigation Bar
In the right sidebar, you have the Outlook 2010 main navigation bar which contains main Outlook elements, such as, Mails, Calendar, Contacts, Tasks, Notes, etc. Ever want to remove or add an item? if yes than follow the steps to customize the list.
To add/remove items in main navigation bar, head over to View menu, under Navigation Pane menu, click Options.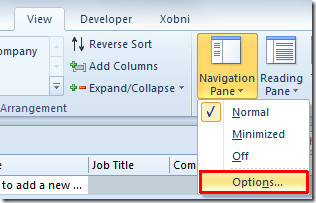 It will open Navigation Pane Options, now enable only those Outlook items' checkboxes that you want to show in the navigation pane, and click OK.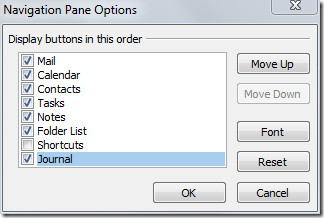 This will show only the selected items in navigation pane.