Create New Pages With Selected Rule Line [OneNote 2010]
If you are using rule lines in notebook sections then you might be interested in using selected rule line in all pages of notebook. To let OneNote 2010 create rule line every time on a new page, on File menu, click Options. OneNote Options dialog will appear, from left side bar, click Display and from main window, enable Create all new pages with rule lines option. Now click OK.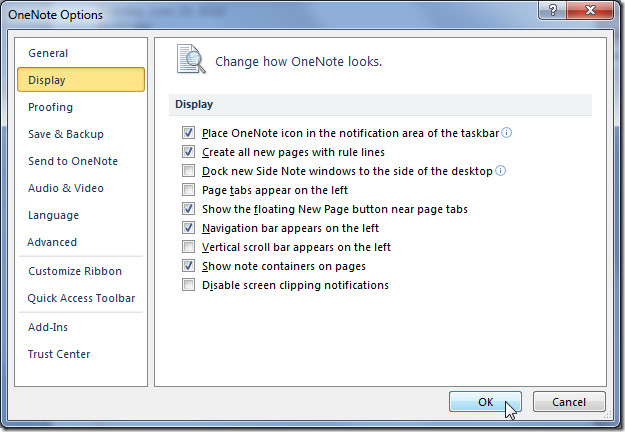 You'll notice that on creating a new page in notebook section, OneNote will automatically insert rule lines.