Excel 2010: How to Increase/Decrease Indent in Cell
Proper indentation makes reading and comprehending data easier. In Excel 2010, you can easily indent cell's values to make it look more clear to your audience. Lets take a look at how to indent cell values quickly.
For indenting cells, select the cell(s) and head over to Home tab, under Alignment group, click repetitively Increase Indent button for increasing indent until it comes to desired position.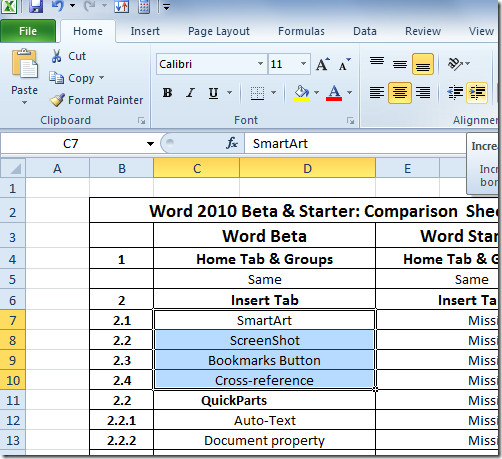 It will start increasing indent of selected set of cells.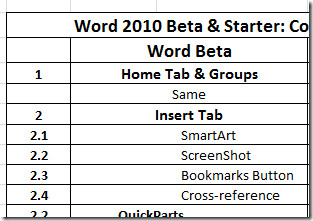 For decreasing indent, select the cell and click Decrease indent button.