Excel 2010: How To Print Complete Workbook (With All Worksheets)
Excel 2010 offers printing of Excel worksheets in multiple ways. You must be familiar with printing of active sheet and custom selection of print area. In this post we will look at how to print complete Excel workbook including all the spreadsheets.
To print the whole workbook (with all worksheets), on File menu, click Print. Form main window, select Printer and select Print Entire Workbook. Once done, click Print button.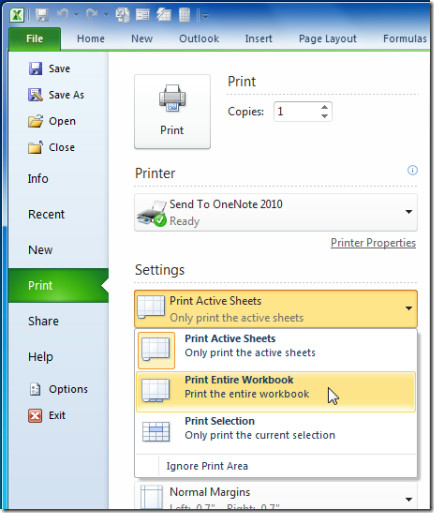 Options at each side will let you print active sheets and select print area respectively.