Excel 2010: Show Data Labels In Chart
Data labels feature lets user understand the chart type and used scales in depth. With data labels, you can easily view the values that affects chart area in Excel 2010. Lets look at how to enable and use them.
To enable data labels in chart, select the chart and head over to Chart Tools Layout tab, from Labels group, under Data Labels options, select a position.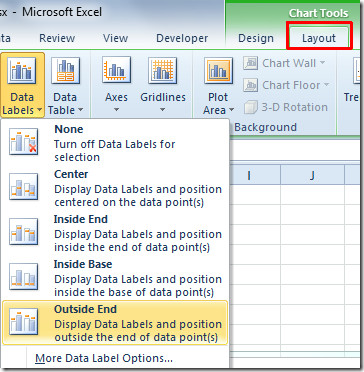 It will show Data labels at specified position.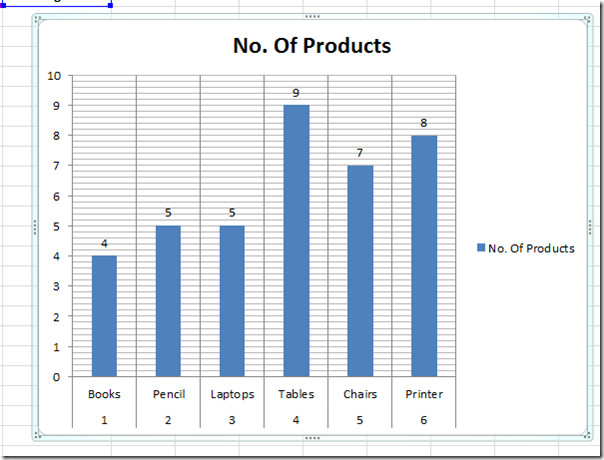 Likewise, from Data Labels pull-down menu, you can change the position of data  labels and access other advance options.