How To Insert Page Borders In Word 2010
Word 2010 brings page borders in different shapes and styles, you can fully customize page borders by changing the color, width, thickness, and insert different arts in it. This post will put a light on how to insert it into your document.
To insert page borders, navigate to Page Layout and click page Borders.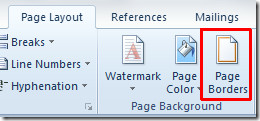 This will open up Page Borders and Shading dialog. Under Setting, select a border type, from Style & Color, you can select desired style & color respectively. Click OK to show it in a document.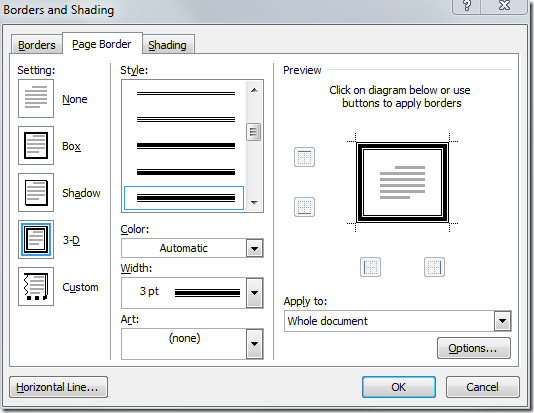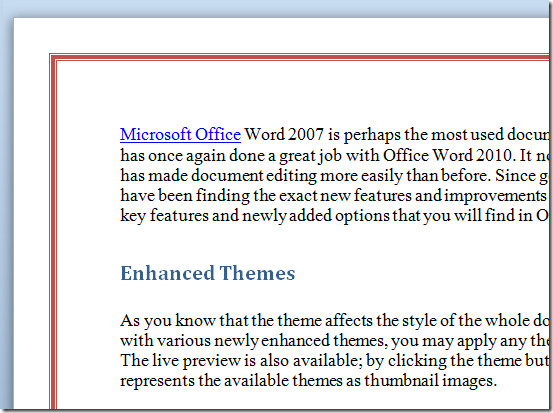 As shown above Borders and Shadow dialog has many kinds of page borders along with different options to customize them in a way you want.