Excel 2011 For Mac Review: What's New?
Like it's counterparts, Excel 2011 has also been augmented with a lot of new features, tools and other improvements, unlike Excel 2008, which severely lacked user-friendly interface. Excel 2011 now includes a new fluent UI(user interface) tabbed interface, containing respective groups and galleries.
Microsoft Office Dev-team built new enhanced ribbon through Apple's Cocoa development framework, thus offering more smooth sliding between tabs. Adding more, you will be able to rearrange them in any order.
The much anticipated Excel feature, Macros, has also marked it's place in Excel 2011 feature list. Integrated-VB support will let you to create and customize functions, therefore advance users will be empowered with Macros-VBA language.
With improved templates, you will be able to give more professional look to your spreadsheet, as it contains multitude of professional, flamboyant and importantly flexible templates, which are easier to change in any desired way. SmartArt graphics seems more organized in SmartArt Graphic group, apart from just inserting SmartArt graphic, now you can easily modify them, change color, design, and styles under it's tab present right up front.
Under Tables tab, you can instantly change table styles and designs, insert and delete options will make it more easy to manipulate the tables. Under Home tab, you will be able to apply quick themes over the spreadsheet.
As Office 2010 (Windows-based latest Office version) has more functions and added extensive formula support, Office 2011 for Mac covers a lot functions. Unlike it's predecessor, evaluating formulas and applying functions are much easier in Excel 2011, as you can choose required function from huge built-in list that can be accessed from Formulas & Function gallery under Formulas tab.
Take a visual tour of Excel 2011 below.
Excel templates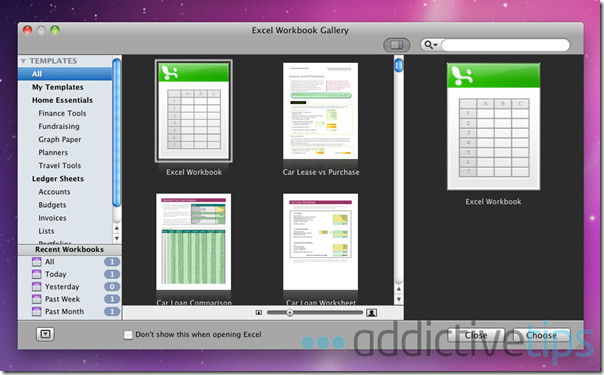 Excel 2011 Main Window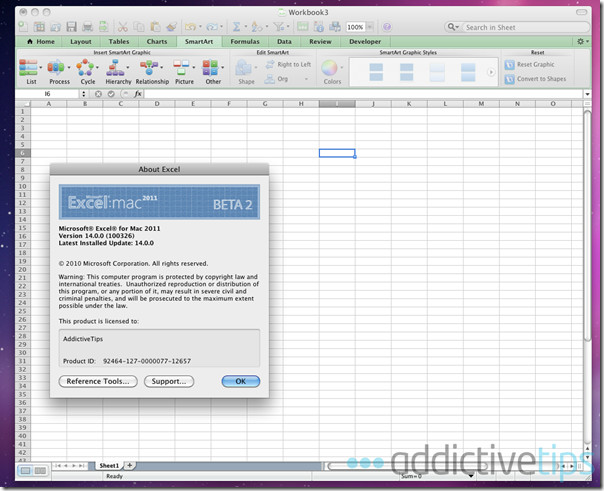 Tabbed Interface

Added Functions
Enriched SmartArts Graphics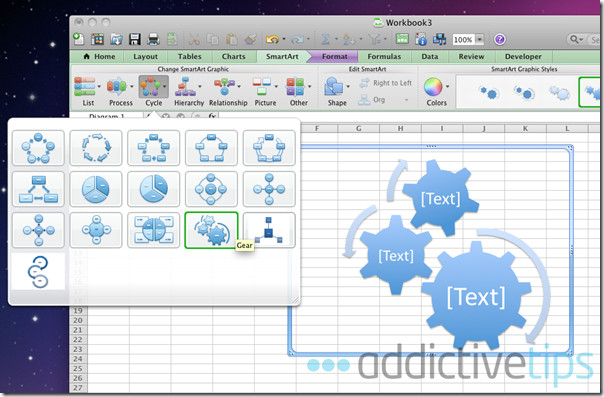 Enhanced Table Styles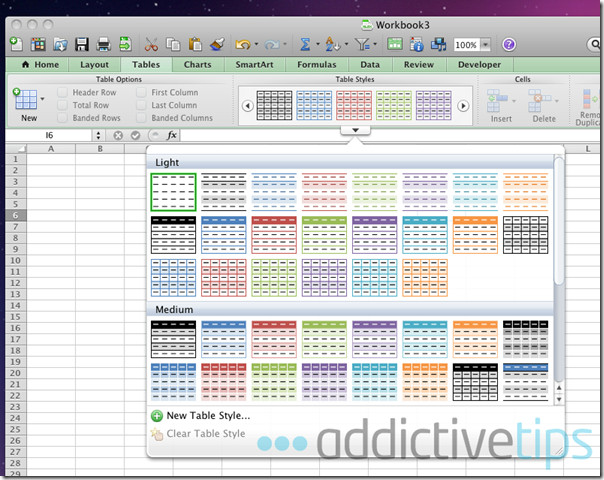 Customizable Ribbon: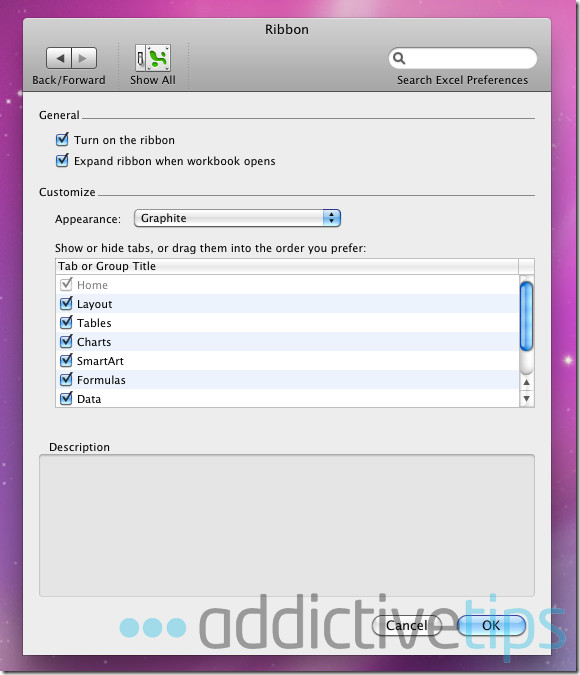 You might also be interested in reading reviews of other Office 2011 suite apps for Mac;