Hide Access 2010 Database Elements In Main Navigation Bar
Access 2010 allows user to handle database elements in many ways. Along with other features it offer to customize navigation bar, you can also hide any element, including, table, query, form or report.  For hiding out database elements; Tables, Queries, Forms, Reports etc, from navigation pane, right click the element you need to hide and click Hide in this Group.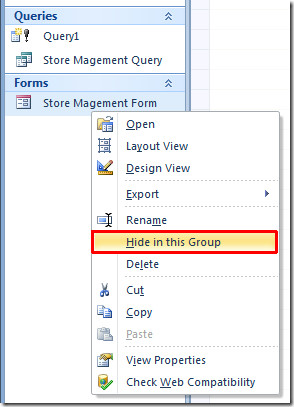 This will hid the element. To make it visible again, go to Navigation pane options (right in navigation pane and click Navigation Pane Options).