How To Add Text Shadow In PowerPoint 2010 Slide
To beautify your PowerPoint 2010 presentation, you can add multiple effects to inserted pictures and text. To emphasize more on text or make the text prominent in the slide, you can use text shadowing. Lets see how to apply shadow effect over text.
For shadowing the text, select the content on which you need to apply shadow, and head over to Home tab, in Font group, click Shadow button.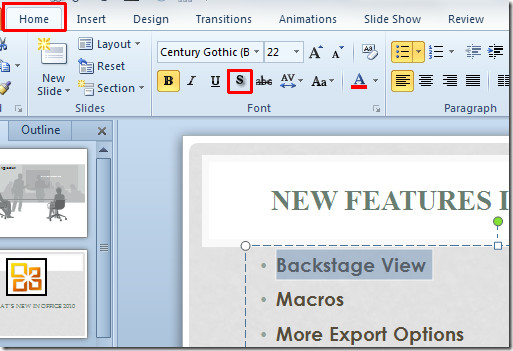 This will add shadow to the text.