How To Change Sheet Tab Color In Excel 2010
It would be great to assign colors to sheet tab in Excel workbook to differentiate each worksheet visually. By default Excel 2010 assigns white color to active & blue to inactive sheet tab. This post covers applying colors to worksheets tabs.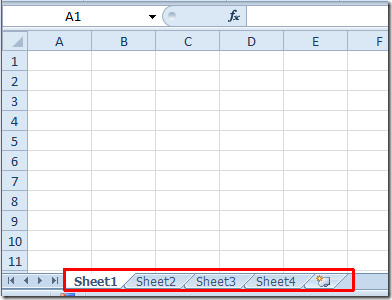 For changing tab color, head over to Home tab and from Cells group, open Format options, under Tab Color sub-menu, select a tab color.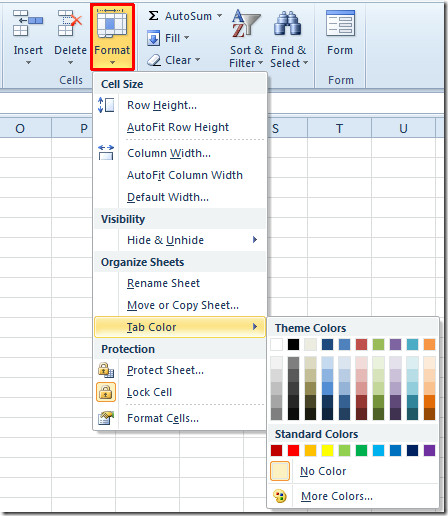 Now the sheet tab color is changed. Repeat the procedure for coloring other sheet tabs as well.