How To Convert Word 2010 Document Into PDF/XPS Format
PDF is the widely used format for document distribution & publishing. Since Word 2010 offers PDF conversion tool,  you don't need to use any third party tool to convert Word document into PDF format. Lets take a quick look at how to publish Word 2010 document into PDF format.
Open an existing document, on File menu, click Save & Send, under File types, click Create PDF/XPS Document. Now from right-pane, click Create PDF/XPS button.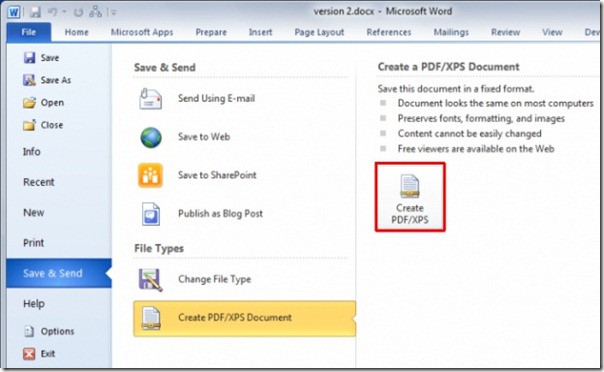 Enter an appropriate name and click Publish to convert the document in PDF format.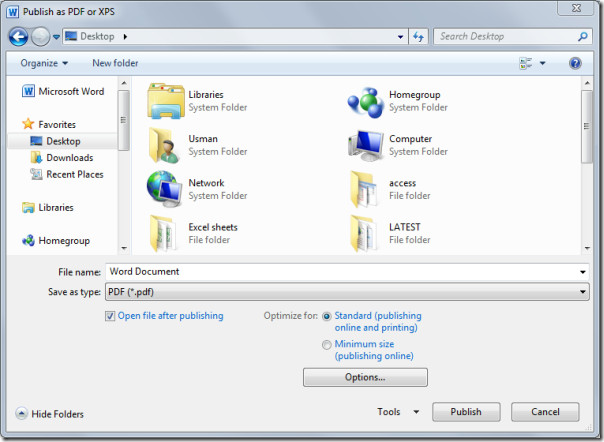 You can also optimize the quality of PDF file according to your needs. If you're intending to publish document online, Standard quality is recommended, however Maximum size option is always available to get the best PDF quality.