How To Embed YouTube Videos In Word 2010
There are many paid shareware applications out there which enable users to embed videos in Word. If you have been on the lookout for any free way to embed YouTube videos in Microsoft Word document, then this post will help. Note that there is no build-in feature to embed the videos directly, we have tried to find the most easiest way possible which also seems like the only way to do it. This procedure requires PowerPoint to be installed on your system.
Editor's Note: It is astonishing that Microsoft has not included a feature to easily embed the videos in Word 2010. Google search results are filled with junk and shareware 3rd party software which costs some bucks and have compatibility problems with Office 2010. Regardless this procedure being a long one, it is worth noting that it took us some while to figure out how to embed the videos and we are sure it will be of help to many users out there.
To start off with, open the desired video on YouTube, and copy it's URL.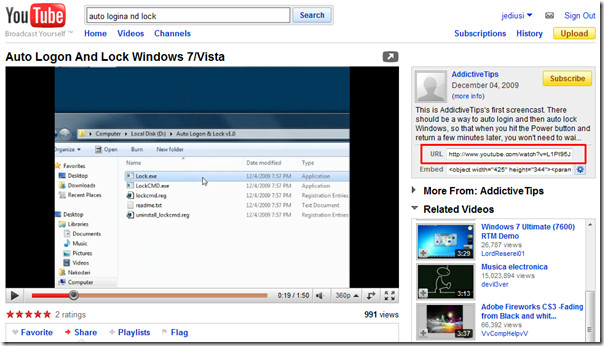 Launch PowerPoint 2010, create two complete blank slides(remove the instruction clutter on slides), navigate to Developer tab. (In case you don't find Developer tab, go to File menu, click Options, and in left pane click Customize Ribbon, from right pane enable Developer check-box. Click OK to to see Developer tab on the ribbon)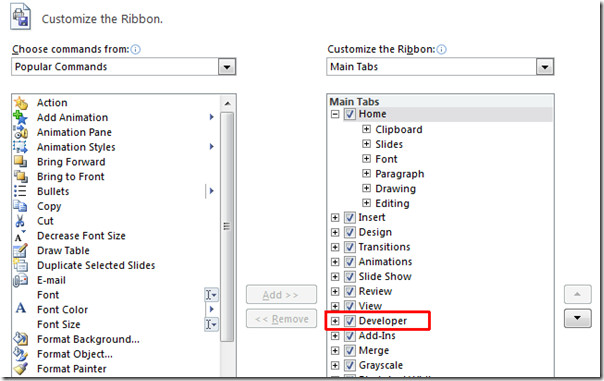 Select the second slide, mark the complete slide for placing Flash Object on to it.

On Developer tab, click on More Controls button.

A dialog will pop-up, scroll-down to find Shockwave Flash Object, select this object and hit OK.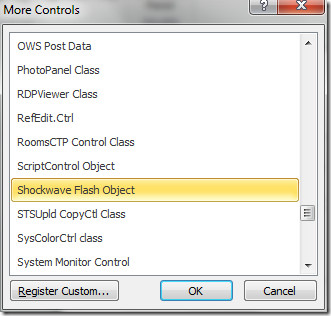 On the Developer tab, hit Properties, Shockwave properties dialog will appear. In the Movie property, copy the link of the YouTube video in this way;
https://www.youtube.com/v/L1PI95JDVqo
The original URL of the video is https://www.youtube.com/watch?v=L1PI95JDVqo but you have to remove "watch?" and "=" from the URL.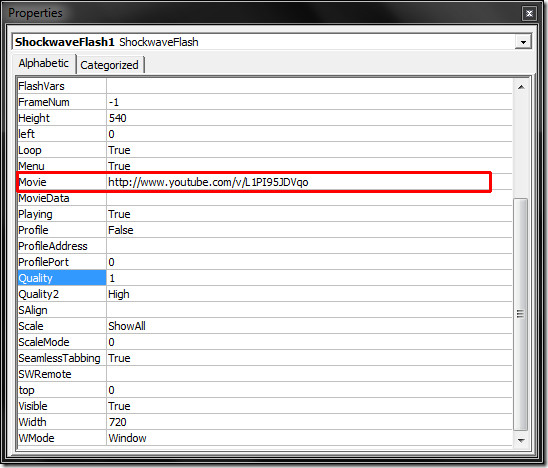 The movie will be placed on the slide, verify the video by playing the slide. Now take a screenshot of the video and insert it on the first slide.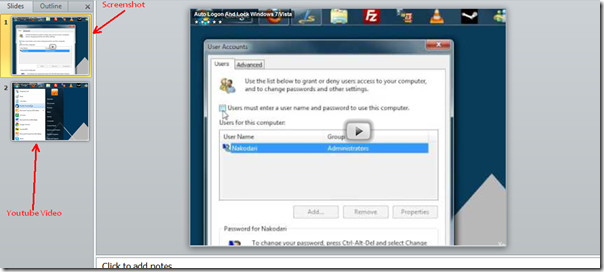 Save the presentation and close it.
Now launch Microsoft Word document in which you want to embed YouTube video navigate to View tab and Click Object.

Object dialog will appear, switch to Create from File tab, and choose the PowerPoint presentation file( that contains embedded video). Click OK proceed further.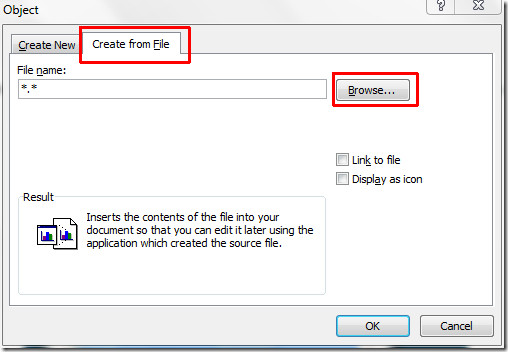 You will see the object containing first slide of the presentation, double-click the Object to watch the video.