How to Quickly Insert Date/Time In Word 2010 Document
Word 2010 offers a list of date/time formats, among them you can select any format to show in the document. Furthermore, it offers multiple languages to show the date/time , you can pick out any language in which date/time to be shown.
For inserting date or time in the document, place the insert cursor where you want to insert date or time and under Insert tab, click Date & Time in Text group.

Now select the Date/time  format along with language and click OK.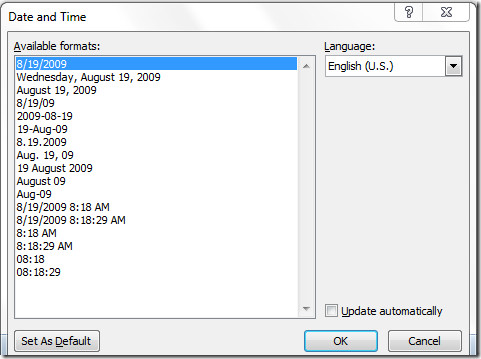 You can also set selected date/time format as default. Just click Set As Default button to make any specified format default date/time format.