Insert Audio File In Microsoft Word 2010
Sometime you need to place an audio file into Word to complement the document content. This post covers almost every way to insert an audio file in Word 2010.
The simplest way is to drag an audio file and drop in to Word Document. If you want to insert Audio as an Object into Word then open Word 2010, navigate to Insert tab and click Object.

\
Object dialog will appear, click the Create from File tab, choose the Audio file you want to import, and click OK. Enable Display as icon to change the icon, but if you don't want to change it, then the default icon of the file will be shown in the document. Click OK to insert audio.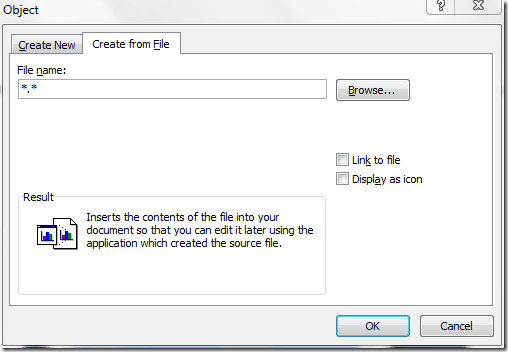 As shown in the screenshot, audio file is inserted into the document. Double-click the audio file icon to play the file.s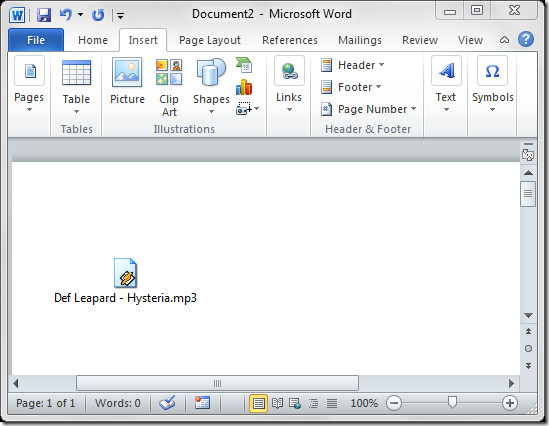 There is another way to insert audio file document, head over to Insert tab and click  ClipArt.

ClipArt organizer will open at the right side from where you can search audio files, double-click the desired file to insert into Word Document.