Monitor & View All Shared OneNote Notebooks & Sections
OneNote sharing feature provides an easy way to share data over network, but unfortunately doesn't show which shared notebooks are being used. OneNote Notify is built solely for this purpose, showing each & every section of notebook which is being viewed or modified.
It is a small freeware utility with simple interface layout showing all of your OneNote notebooks. Expand the selection for viewing  notebook's section. On accessing shared notebook's section from either end, it will promptly highlight name of notebook along with section title, indicating OneNote element are active & being used.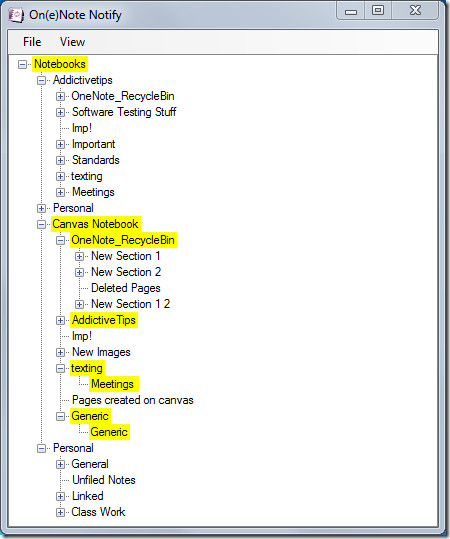 By default it updates on every 1800 secs, however you can change it to make it update more rigorously by configuring advance settings (On View—> Settings).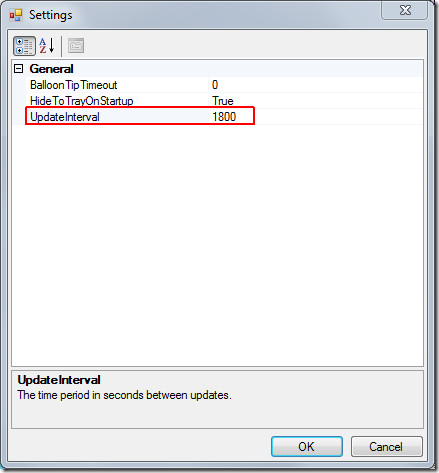 For manual update, you can always go to File menu and click Update, this will immediately highlight the notebooks with sections which were accessed last time.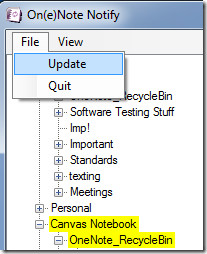 It works with both OneNote 2007 and the latest OneNote 2010.