Move Chart As Object To Any Worksheet [Excel 2010]
Excel 2010 offer two ways in which you can move chart to worksheet. You can either let it create a new sheet for the chart or move the chart as an object to the existing one. By moving the chart as an object, you don't have to copy the chart to other sheet,  just use the Move Chart option to move it without changing the data sources.
To begin, head over to Design tab and click Move Chart. Its dialog will appear, now enable Object in option and select the worksheet from the list. Click OK to move the chart as object in the specified sheet.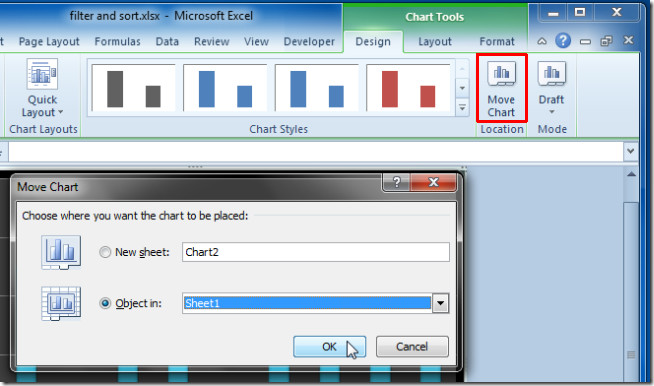 As said before, you can create new sheet and move the chart to that sheet, for this, enable New sheet option in the dialog shown above and click OK to create a new sheet.