Outlook 2010: Disable Sound On Mail Alert Notification
If the desktop mail notifications feature is enabled, you might want to disable the sound that Outlook plays with each mail notification pop-up. Today we will let you know how to disable the mail notification sound.
By default Outlook 2010 notifies on new mail with a sound, to disable it, on File menu, click Options.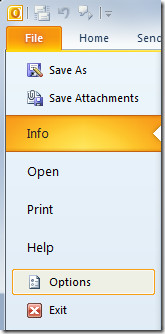 It will open Outlook Options dialog, from left sidebar, select Mail, and from main window, under Message arrival section, disable Play a sound option.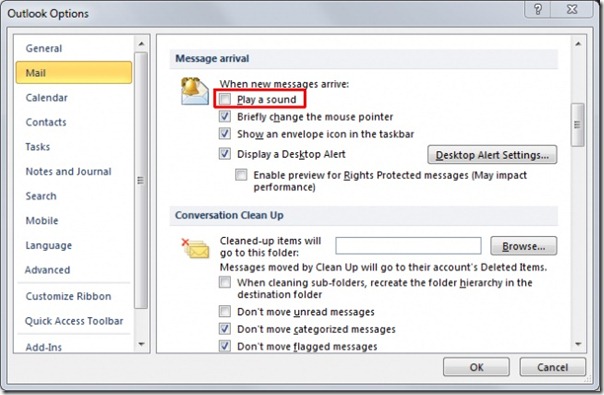 Now the next time, you will only see the notification popping up without any sound.