How to send meeting invitations in Outlook 2016
Outlook's meeting invites are a great way to make sure everyone knows when and where a meeting is, and to RSVP to them. If you're using Outlook, accepting a meeting invite will enable reminders that will tell you when it's about to start. If you're the one sending the invites, Outlook will allow you to see how many people have accepted the invitation and resend it if needed. If you've never sent a meeting invitation in Outlook, you might think it's a complicated process but it's only slightly different than sending an email.
Meeting invitations in Outlook
Open Outlook and click the New Items dropdown on the Home tab. From the menu, select Meeting.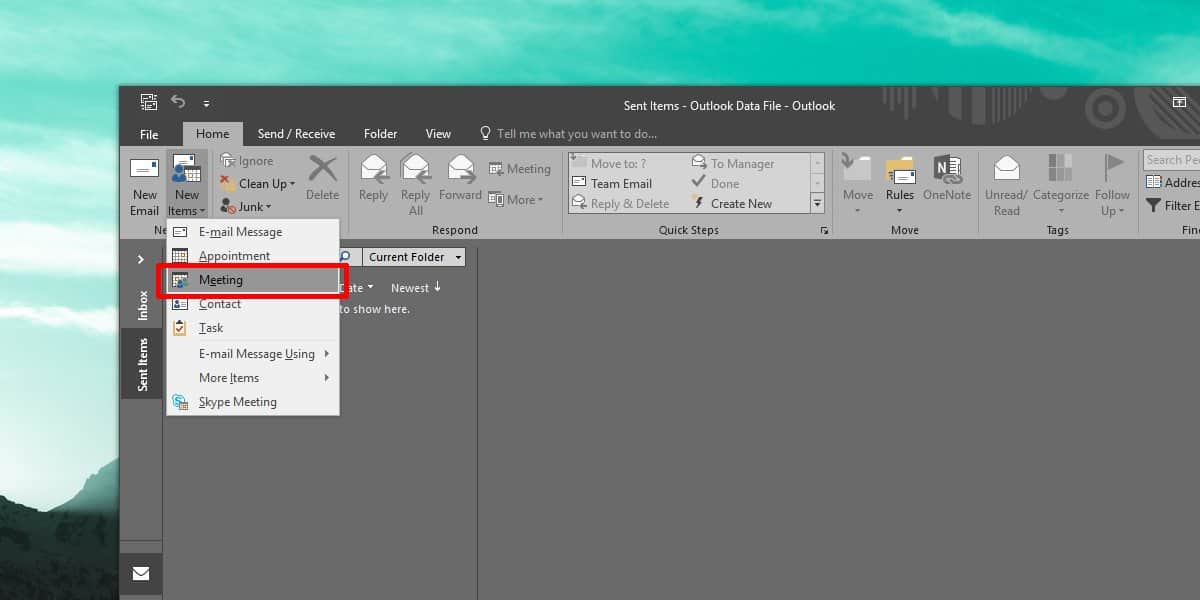 A new window will open and it will, for the most part, resemble the new message window with some differences. This is where you will create the meeting, and send an invite for it to its intended recipients.
Since this is a meeting invitation, it will have fields for Location and start and end time. Select where the meeting will take place, and set its start and end time as well as the date the meeting is to be held on. The meeting also has a 'body' where you can add additional details about it e.g., a meeting agenda. You can also attach files to the invitation though it's not apparent how. All you have to do is drag & drop a file onto the meeting window and it will be attached.
When everything has been set, click inside the To field and enter the emails of everyone you want to invite to the meeting. By default, the invitation will ask the recipients to respond by either accepting or rejecting the invite, and it will also allow them to suggest alternative times for having the meeting if they are unable to attend at the suggested time.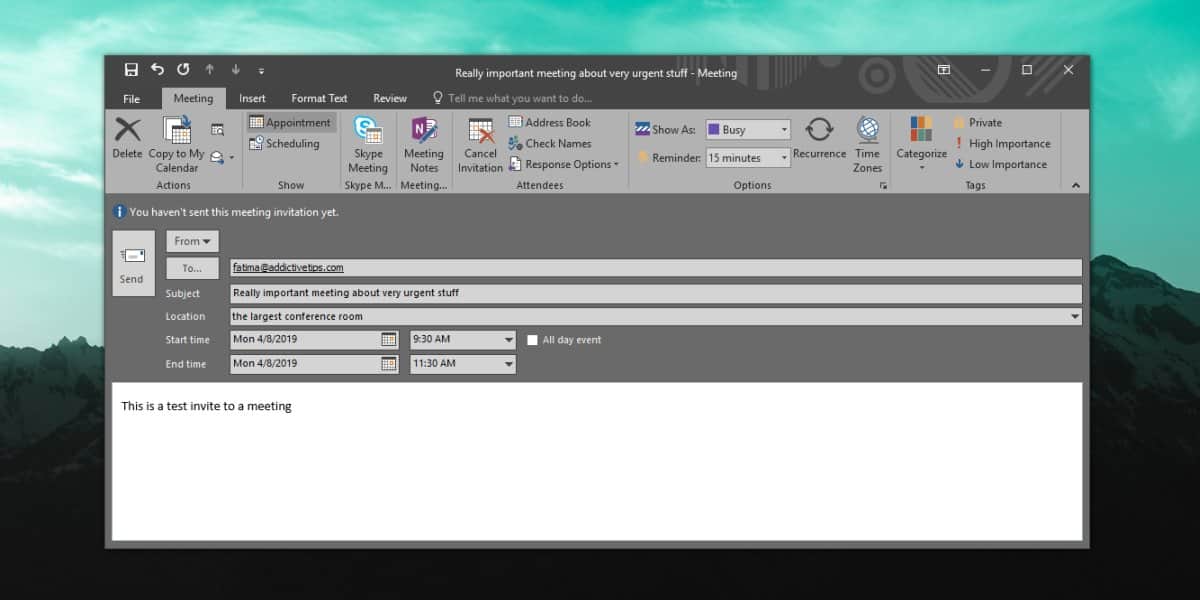 Click Send and your invitation will be on its way.
Meeting invite etiquette
Outlook's meeting invitations are a great way to make sure everyone knows where to be and when to be there however, using them as the only way to set up a meeting and constantly going back and forth over an invitation to try and set the time is counter productive and annoying. It's a better idea to talk to the intended participants of a meeting over a personal communication channel e.g. chat, or talk to them in person to find out what times are suitable for everyone and then send out one invitation that everyone can accept.