Send Visio Drawing As Email Attachment In PDF & XPS Format
Microsoft Visio 2010 has an inherent feature to send diagrams instantly to Outlook as an email attachment. Therefore, now you don't need to manually attach them with email. Adding more, when sending as email attachment, it also has an ability to convert diagram into PDF and XPS format automatically.
Open Visio 2010 diagram which you want to send as Email attachment. On file menu, click Share, click Send Using E-mail, and finally click Send as Attachment.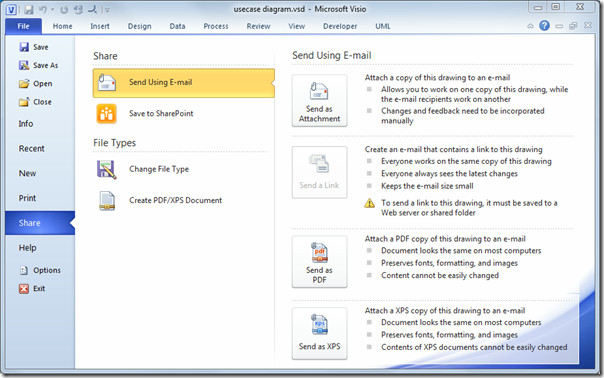 It will open Outlook mail compose window with an attached Visio diagram file.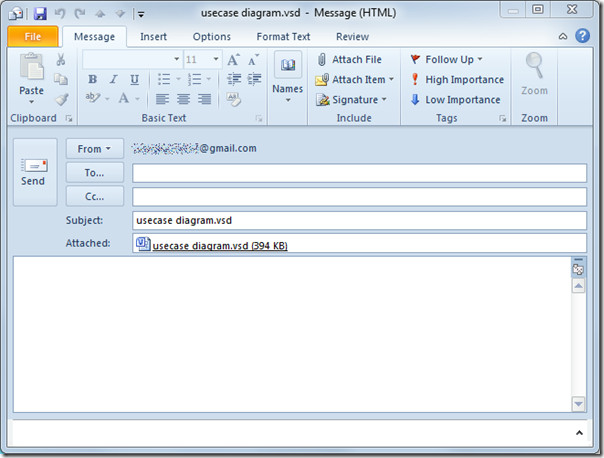 For sending it as PDF file, click Send as PDF in Visio backstage view, it will convert Visio diagram in PDF format and then attach it with email. Double click the attached PDF file to view it in default PDF reader.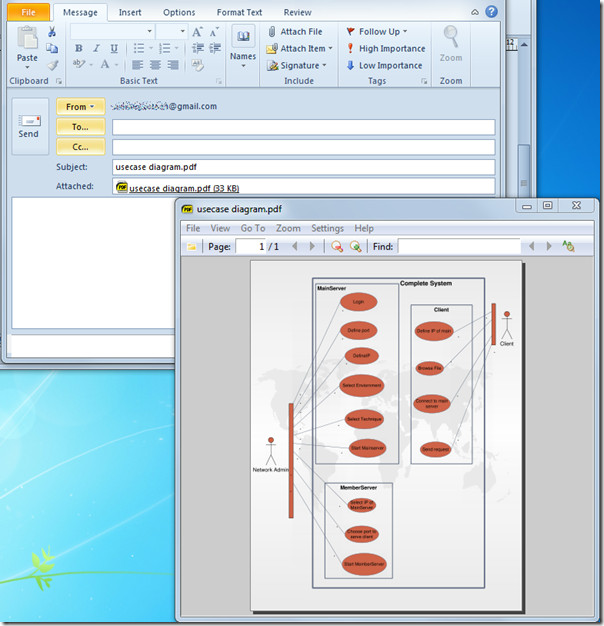 For sending Visio drawing in XPS format, click Send as XPS in backstage view. It will first convert it into XPS format and then attach XPS file with email. You can view attached XPS file by double clicking it in mail compose window.