Convert Access 2010 Database Table Into dBASE Format
Access 2010 supports a great deal of file format in which database table can be converted and exported directly. One of the widely used database file format is dBase, it not only allows user to convert database file in  dBase but supports conversion into many dBase file formats as well.
For converting table into dBASE format, open the table and head over to External Data tab, under Export group, from More options, click dBASE.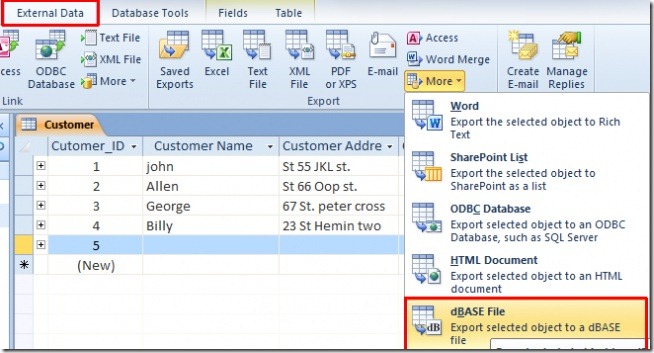 It will open Export wizard, now specify the location where you need to export, and from File format options, select one. Click OK to continue.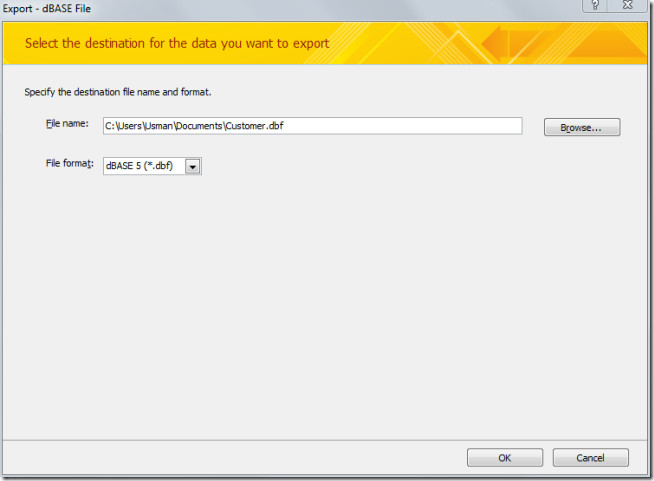 It will immediately export opened database table into dBASE format.