Set Field Values To Be Inserted As Unique [Access 2010]
Access 2010 places simple field validation options on the ribbon, so users can easily make a field's content Indexed, Unique or Required, By enabling option Unique prevent others from repeating  data in the defined table's field.
To begin, select the table's field for which you need to change or add validation rule, head over Table Tools Fields tab and under Field Validation group, enable Unique checkbox.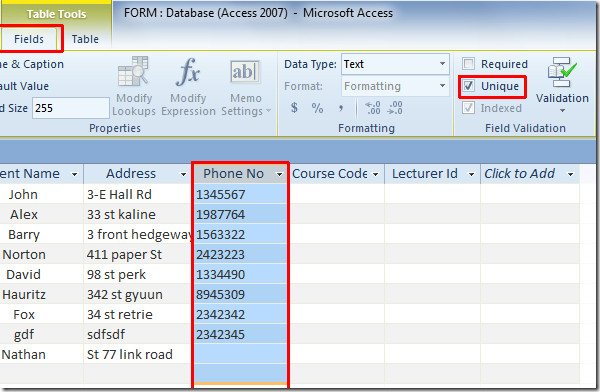 Now on entering same values in selected field, Access wont let you to save it.