Show Error On Formula Referring To An Empty Cell In Excel 2010
Sometimes you may need to show an error for formula referring to an empty cell, by default Excel 2010 doesn't show an error due to the fact that it can be used with many of Excel's intrinsic functions. This post covers how to enable showing error option for empty cell reference.
You can change the error checking rule by clicking File and then Options. Excel Options dialog will open up. From left side, select Formulas and from main window, enable Formulas referring to empty cells option.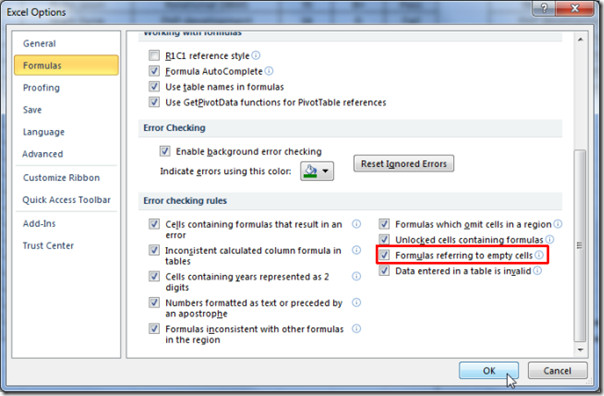 Don't forget to disable this option, if you don't need to show error for this behavior in future.