Outlook 2010: Automatically Add An Email To Safe Senders List
Sometimes Microsoft Outlook 2010 treats email from valid contacts as junk mail. You can configure Outlook 2010 to automatically add the people you send emails to, to the Safe Senders List.
Launch Microsoft Outlook 2010, click the Junk drop down box under the Home tab and then choose Junk Email Options.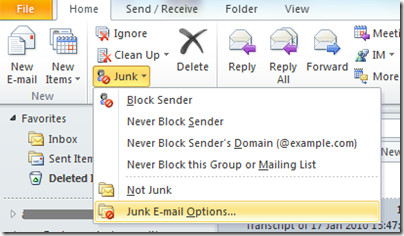 Now in the Junk Email Options window, navigate to the Safe Sender tab and check the Automatically add people I e-mail to the Safe Senders List option.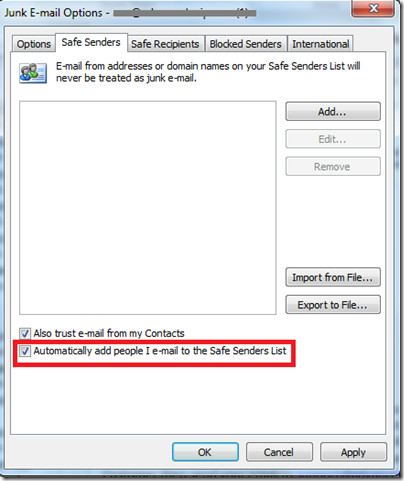 Click OK to complete the configuration. Now valid emails will not be marked as Junk by Outlook 2010 over and over again.