Use Spell Check In Excel 2010
Excel 2010 does not point out spelling mistakes in real-time. It's better to check spelling mistakes in Excel sheet before marking it as complete. Lets see how to thoroughly check for spelling mistakes.
To check spelling mistakes, navigate to Review tab, select the spreadsheet and click Spelling button in Proofing group.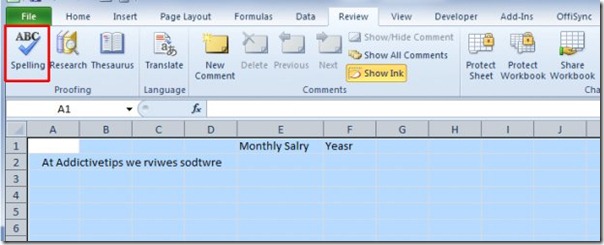 Click Change to apply Spell Check Suggestions. You can also add words into dictionary by clicking Add to Dictionary button. Click Close to see changes.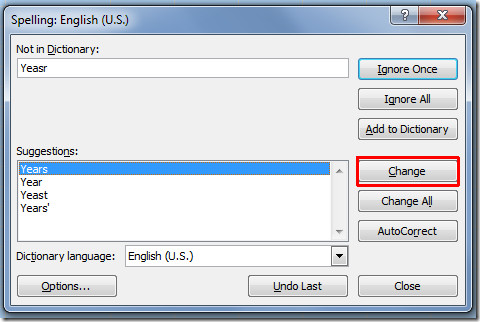 Upon closing Spelling dialog, Spell Check will clean up the Excel sheet from all the Spelling mistakes.