4shared Music For Android Lets You Search & Stream Music From 4shared.com
Its been barely two weeks since the release of the official 4shared app for Android, but it seems the devs at the free file sharing website are in no mood to rest. 4shared Music for Android has just hit the Market and 10 GB of free online storage says that the freeware is a must have for every music-loving Android user out there. All you need is a 4hsared account. If you don't already have one, you may register for a free account from within the app itself.
At launch, the app greets you with a login screen. Once you're done registering a new account or logging into your existing one, it displays the contents of your personal 4shared music directory (titled 4music by default). Tap an audio file to begin streaming it or hold down (long-clink) on it to Rename, Delete, Add to playlist or Share over the web/social media.
While testing the app on multiple devices, each with a different custom ROM, we observed that tracks aren't accessible from the root of said directory. That is, they have to be placed inside subdirectories (playlists) to be accessed. Any attempt to access files placed at the root of the 4music directory causes the app to force-close. Streaming shared and public music, on the other hand, seems to be working flawlessly.
Hit the Menu button and tap Search to begin searching for shared tracks. Tap a query result to begin streaming it, or hold down on it to add it to an existing or new playlist. New playlists are created as subdirectories of 4music and are accessible from the homescreen. Note that, as of this writing, only tracks stored in/uploaded to the 4music directory in your 4shared storage are accessible from within the app. Also, unless the tracks in said directory are arranged in playlists, you won't be able to stream, rename, delete or share them over the web or social media without causing the app to force-close. Let's hope said problem is resolved in the next update, and that the developers decide to add the option to download songs to the SD card.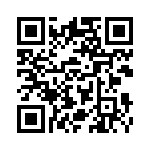 4shared Music isn't exactly among the better music streaming apps in the Market, but 4shared's 10 GB free online storage might convince you to ignore whatever shortcomings it has as of this writing. You can grab 4shared Music for free from the Android Market via the provided link or QR code.
Download 4shared Music For Android