Check Servers / Hosts Status From Your Android Phone
Longtime readers will notice that we have covered countless desktop applications for checking the status of servers. Such applications ping a set of IP addresses at user-defined intervals to see if the server responds. If the server does not respond, it automatically alerts you. The only problem is that you have to remain glued to the screen.
If you want to stay updated with the services running on your servers when out of office, HostEye is an app you should have on your Android device. It basically keeps a status check of all the services running on your servers. So now you have a keen eye on your servers no matter you're physically present or not.
A number of different hosts can be added to this app with settings like HTTP, HTTPs, FTP, SSH and MySQL. Timeout seconds can also be adjusted via settings.
Tap Check to see if all the added servers are running properly. A pop-up will then appear showing services that have passed and those with no response.
A simple app to keep a check on your servers while on the go. One thing we liked was that it allows users to add their own SSH if they have a custom port. It can also send alerts to an email address. This app was successfully tested on Samsung Galaxy S.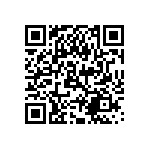 Download from AppBrain or simply scan the QR code above.