Use Real Keyboard To Type On Your Android Device
Earlier we reviewed Paw Server to control your Android device. How about simply using the keyboard via WiFi to type notes, send messages and emails on your Android device? Share Keyboard enables you to do just that. It is basically another type of keyboard you install on your existing input methods.
After installing, browse to Locale and Text from your device settings and enable Share Keyboard. To use, you can simply change your input method by doing a long press on any text input bar and select Share Keyboard as your default.
Open your computer's browser and type in the URL provided at the bottom of keyboard. You can simply test it by typing and watch your text appear on your device. Text can be copied and pasted between the phone and the computer as well.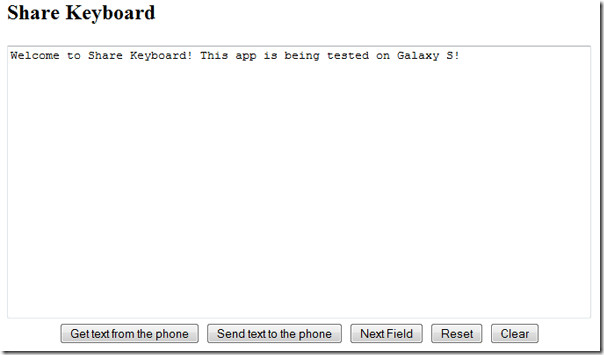 A simple and straightforward app to type via your keyboard wirelessly.

Simply scan the QR code above to download.