City Lens For Lumia WP7: Identify Places Near You & View Info In Augmented Reality
When Windows Phone 7 was bumped to Mango, one feature that came across as a good addition to the OS was the search menu's Local Scout. If you don't already know, Local Scout provides users with search results that are related to their current location. It is a good way of discovering interesting and useful places near you. As attractive as the official feature might sound, it does have a few shortcomings, and it does not work outside the US and UK. Maybe that's why Nokia has decided to launch City Lens for Lumia WP7 devices. The app has been around on Symbian phones for quite a while, but you won't guess that by the Mango version's polished Metro interface. City Lens is basically an augmented reality browser that allows users to discover places near them. Many other apps can do that, but the best thing about this Nokia app is the fact that you can use it to point your device at any place in real life, and it will give you all the information about it on your phone's screen!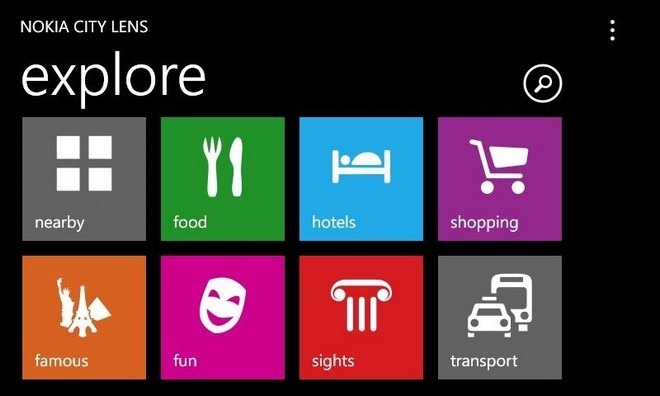 Nokia City Lens is based around just one screen, and all its categories are listed within as tiles. The Nearby section of the app is the most interesting, as it makes maximum use of augmented reality. Just tap it, and you will be taken to the camera preview screen. Point the camera to a building, and the app will determine its true identity. In this way, you can go to Nokia Maps right from within the app, or use City Lens to just view a list of all the nearby places. Apart from that, it is also possible to browse through places based on their genre. The app doesn't list just places; it can even be used to find transport options available in your vicinity.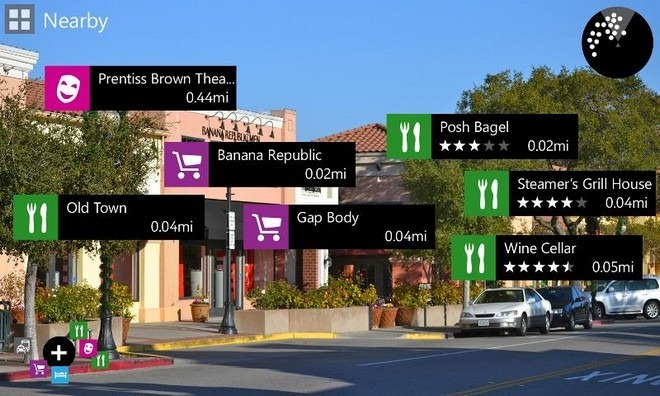 Once you have discovered a place using City Lens, you can get directions to it via the Nokia Maps app. The radar in the top right corner of the app shows the density of interesting places near you. If you want, you can share a place's whereabouts and other associated information over your social network.
City Lens is in beta for now, but everything appears to be working flawlessly, so if you own a Lumia Windows Phone, do give the app a try by scanning the QR code provided below or via a Marketplace search on your device.