Create, Share & View Geotagged Notes With PopNotes For iPhone & iPad
Today seems to be the day of note-taking apps. After covering 7Notes for handwritten notes, we ran into another handy app from the same genre. If you're an iPhone, iPad or iPod Touch user who likes to write as much as we do, then Post-it's PopNotes is just what you need. The free app lets you combine your drawing skills with your writing, all in a miniature post-it note. There are many other post-it apps available in the App Store, but PopNotes distinguishes itself from other due to the way it presents information on notes, and its own map that lets you see exactly where you created a particular note. So if you like to stay in touch with your loved ones via notes, and happen to be living in the US, then read on to learn more about this app.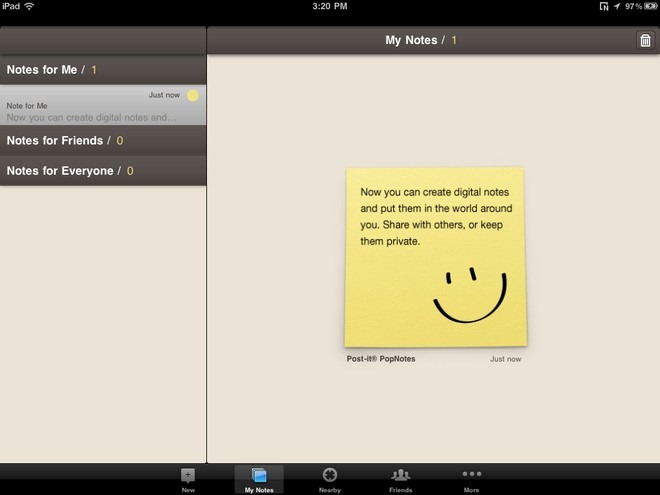 The first step you need to follow after firing up this app is to sign up for an account (just your e-mail address is needed). You can choose to skip that, but that way, you will only be able to view public notes and won't be able to create your own.
The main concept behind PopNotes is to let you know what other users have scribbled while they were near your current location. As soon as a new note is found in your vicinity, the app sends you a push notification. You also have the option to share your own notes with friends added to your profile.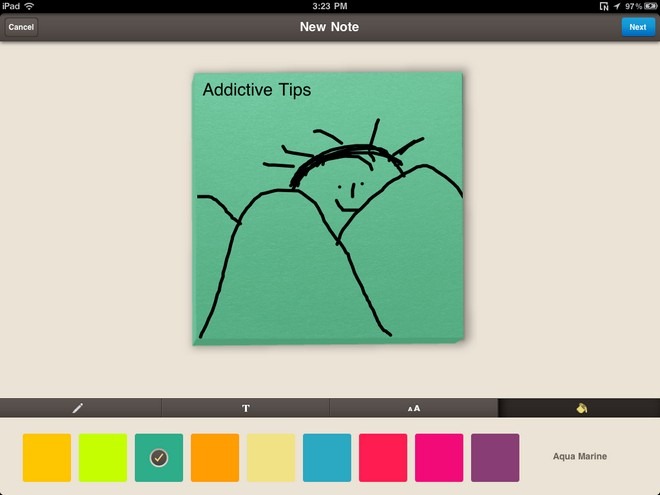 Creating new notes is fun in PopNotes, with its simplistic interface and eye-catching looks. Choose any background color you like and start adding text and/ or drawings to it. Once you are finished, tap Next at the top-right of the screen. PopNotes allows you to keep your note saved for 1 to 6 months (depending upon the user's choice) and after the specified period, the note will expire automatically.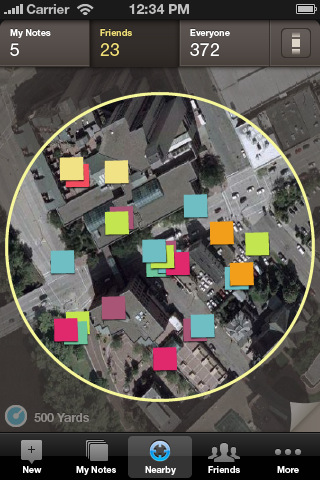 As of now, the app is available in the US only and shows a detailed map of your current location with respect to the notes present around you uploaded by other users.
So start scribbling and take this free app for a spin.
Download Post-it PopNotes for iOS
 Update: The developers of Post-it PopNotes have added the option to use your Facebook credentials to log in to the app. In addition to that, users also get the option to create location-based reminders that make use of geotagging.