Game Manager – Manage PC Games Database And Download Patches
It can become a daunting task to manage your collection of games and periodically find and download game patches, box art, etc. Most of these tasks can be quite time consuming (for example, to manually search and download official game patches) and inconvenient due general lack of knowledge about the availability of the right content. Game Manager is an application for PC gaming enthusiasts which automates downloading of game box art, synopsis, screenshots, official patches and helps you organize your gaming database. With Game Manager, you don't have to manually find and play games from different locations, as all games added to the database can be launched directly from within its interface.
During installation, Game Manager asks you to configure some general settings, which includes option to select CoverFlow or NormalFlow, screen resolution and database options.

If you do not wish to configure the database during the setup, you can do so later from Tools option present at top-right corner of main screen.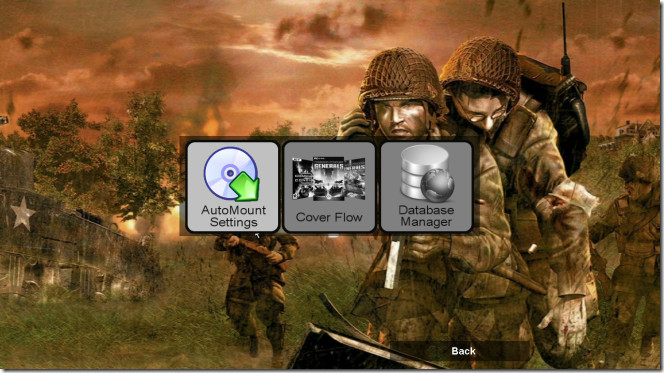 The database configuration requires you to either import your game database from an online source or manually specify game paths on your local drive. To manually add games to database, select a folder to scan and click Add. Once the scan process is completed, the EXE file(s) will be listed in the EXE Files section. Select a executable file and click try EXE to test it. Once you have selected a game to add to the database, click OK to add the game to your database.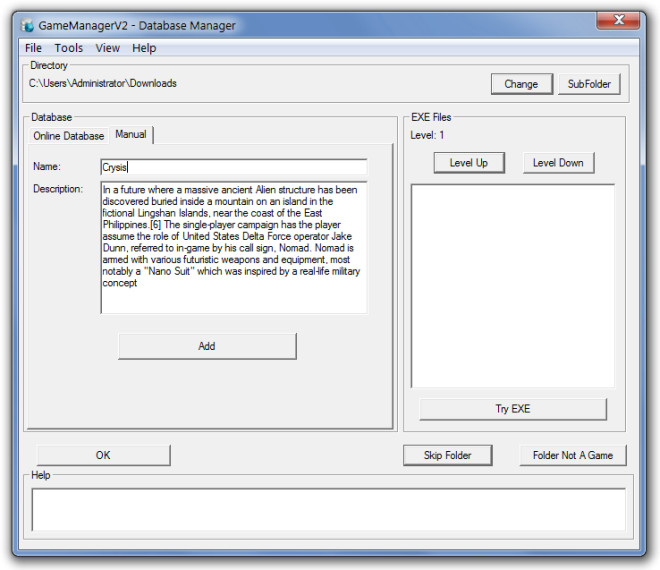 The Tools menu provides access to Deamon Tools and Alcohol 120%. You can automatically mount image files, such as, a backup of your game to create game libraries. It must be noted that neither of the aforementioned disk mounting tools come built-in with Game Manager and requires being installed separately.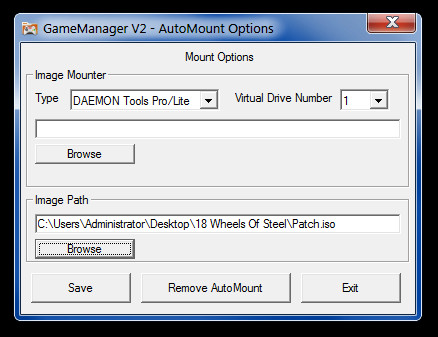 The developer has not specified the exact Windows versions which may run Game Manager, however, we successfully tested it on Windows 7.
Download Game Manager
Update: The application does not seem to be available any longer. You might want to take a look at alternatives like Game Downloader and Jogobox.