Official App For Online Shopping Assistant Decide.com Now Available For Android
Decide.com is a web-based shopping assistant that utilizes a comprehensive pricing history of various consumer electronic products from over 30 product categories to help users with their purchasing decisions. Using the advanced data mining techniques and accurate predictions of said service, users can always stay apprised of the changing market trends and pricing patterns as far as electronic goods are concerned. In addition, the service also predicts when the price of a certain commodity is going to drop or rise or whether a newer model is in the pipeline, so that you can adjust your purchasing plans accordingly. To cater for the needs of smartphone users, Decide.com also has mobile clients for Android and iOS. Using the mobile app, you can instantly scan a product's QR code, or search for it manually, and immediately learn whether you should buy it or wait a tad longer.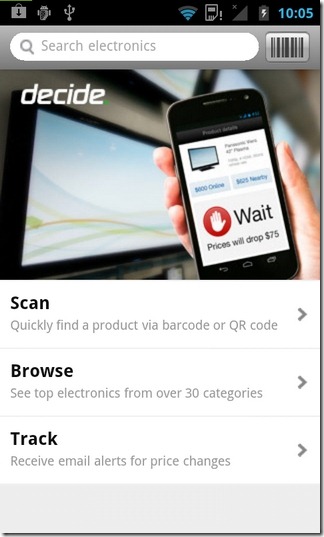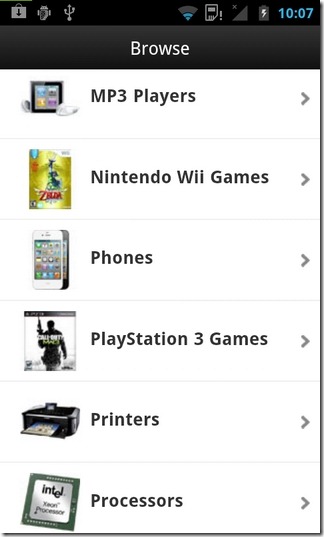 While the official iOS client of Decide.com has been around in the iTunes App Store for quite some time, the Android variant has just hit the Android Market. However, it must be noted that Decide.com is not the only online shopping assistant to have arrived in the Android Market. Recently reviewed ShopAssistant by Evoqu is another fine example that instantly comes to mind. While said app is phenomenal with the range of products and product categories that is supports, Decide.com certainly has the upper hand when it comes to assisting users in deciding whether to go for a product or not according to market facts and figures accumulated over a considerable time period.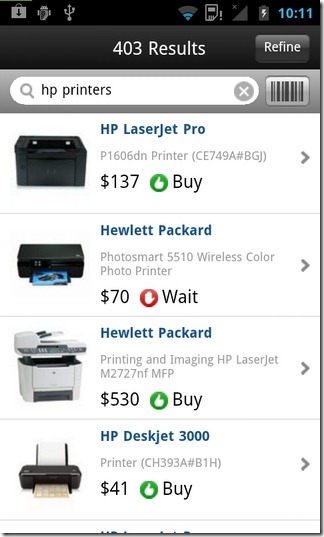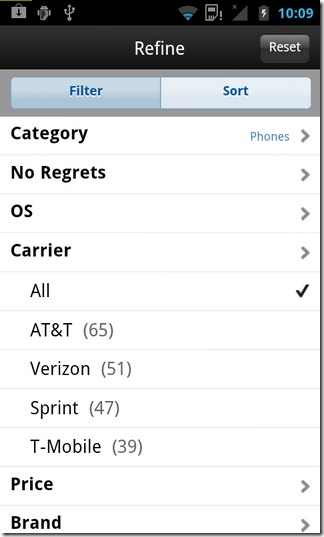 Another highlight of the app is the filtering and sorting options that it sports for each product category. Apart from filtering products by price range, brand and specs, you can also view items that are in the waiting list or can be bought instantly.
The product categories that the service currently supports include camcorders, digital cameras, desktop PCs, eReaders, GPS devices, home theater systems, computer accessories, phones, tablets and video game consoles.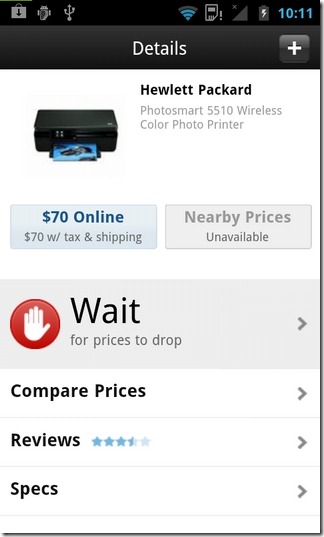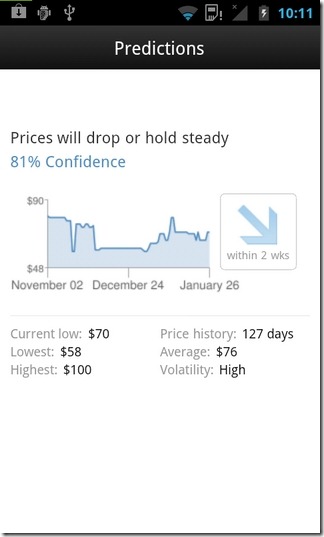 The app's interface is quite simple and uncluttered. On its homescreen, you'll find a a search bar with real-time search suggestions, a barcode scanner icon beside the search bar that you can tap to instantly scan the QR code of a product, and the Browse and Track options to sift through the service's product repository by category and keep track of bookmarked products respectively. The Track option requires you to log in with your Facebook account. The app also supports alerting you of recent drops in the prices of your favorite products.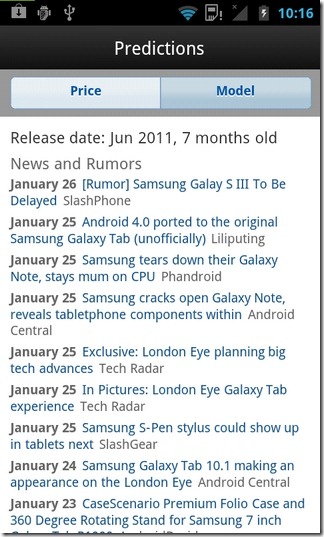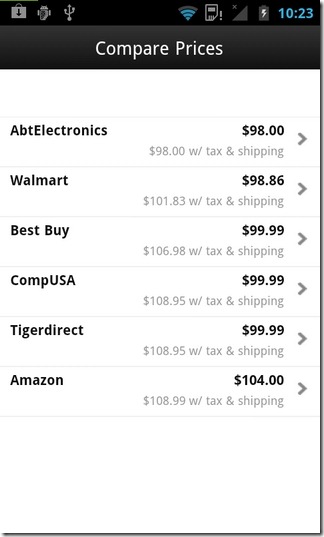 For each product, you can view a detailed graphical representation as well as statistical analysis of its price, and get estimations for the release of its next model. To help you make your decisions with a certain degree of confidence, the app also displays the accuracy level of its predictions in percentage.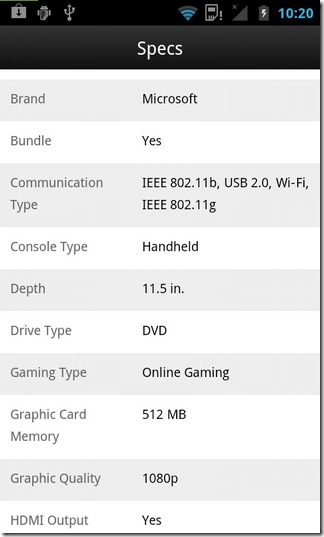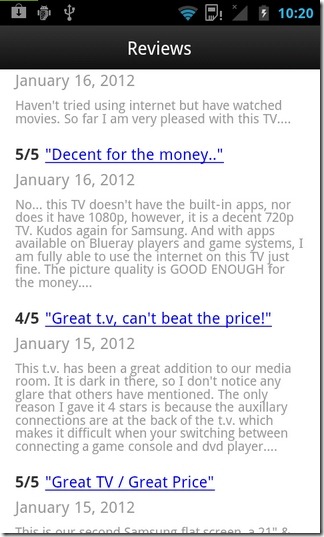 That's not all; for each listed product, you also have the option to instantly check its price from nearby stores and online retailers, and compare the price of a product across several online services to find the best possible deal. In addition, you can browse through user reviews, star ratings, detailed specs and model info for each item to find the closest match to your requirements.
Decide.com requires Android 2.3.7 (Gingerbread) or higher to run.
Download Decide.com for Android