Download And Install CyanogenMod Gingerbread Custom ROM For Droid X
Earlier we reported CyanogenMod 7 under development for Motorola Droid X, and today the first Beta CM 7 build for the phone has been released. The credit for this extraordinary achievement goes to cvpcs at RootzWiki Android Forums.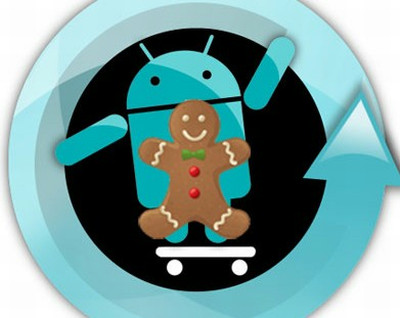 According to the developer, most of the features work such as:
Calls / 3G Data
Audio
Accelerometer
Notification Lights
Bluetooth
Wi-Fi Connectivity
OpenGL
Integrated Theme Engine
android Marker
DSP Audio Manager
And what doesn't work:
Camera
Camcorder
Torch
YouTube
It is evident from the data above that this ROM can be your phone's daily driver if you don't take too many pictures or watch videos on YouTube. Future releases of this ROM might come with fixes for issues mentioned above, but we don't really know if there will be a next release at all.
Here are the official release notes from developer:
This is CYANOGENMOD 7. Thus, it is GINGERBREAD. It boots off of the .32 kernel which shipped with froyo, but that's trivial (this is the reason for flashing back to 2.3.34).

So long as your other ROMs ran off of 2.3.34, you should be able to flash between them and CM7, as CM7 uses the same recovery from DX/D2Bootstrap.

Most importantly. DO NOT UNDER ANY CIRCUMSTANCES INSTALL/RUN DROIDXBOOTSTRAP OR DROID2BOOTSTRAP WHILE RUNNING CM7. IF YOU IGNORE THIS YOU WILL HAVE TO SBF YOUR DEVICE. CM7 has been engineered to reboot into recovery by either a.) using adb to get into a shell and typing "reboot recovery", or b.) simply holding the power button until the global action menu comes up, and then selecting "Reboot", "Recovery". There is no need for DX/D2Bootstrap and running them will mess up the 2nd-init process.
The ROM comes packaged with Team Black Hat's All-In-One Installer in a update.zip format. The main advantage of this installer is that you can install this CM 7 ROM on your Droid X running any kernel version. You will also need to have root on your device with custom Recovery installed to flash this CM 7 build on your phone. Please head to the official RootzWiki Forum Thread for installation instructions and related downloads.